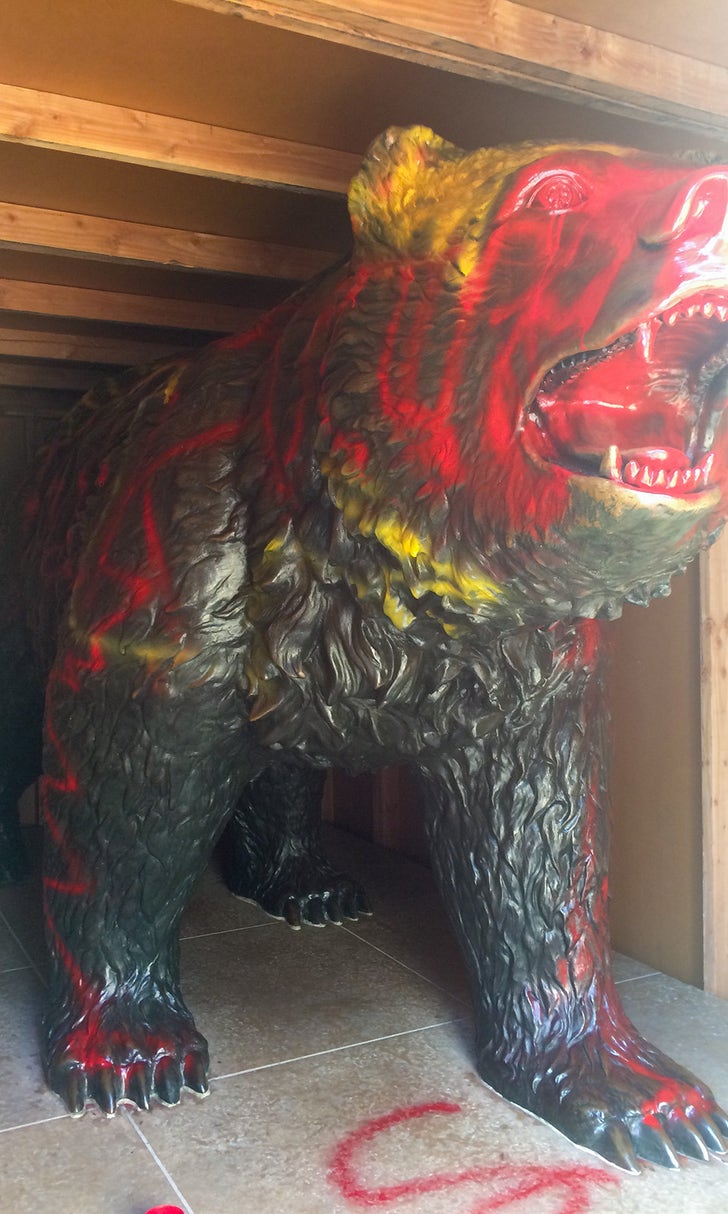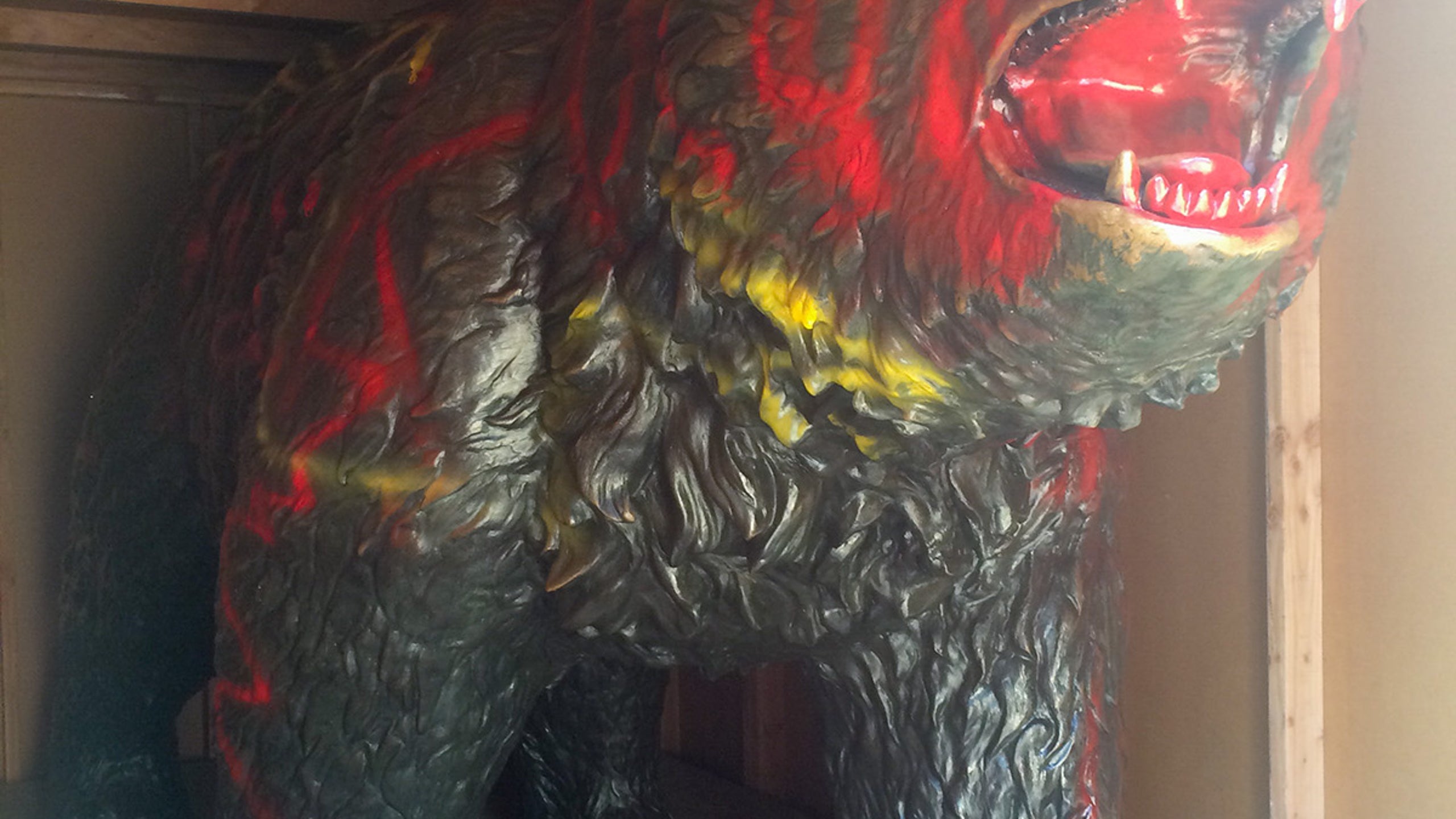 UCLA's Bruin statue vandalized ahead of USC rivalry game
BY Connor McGlynn • November 16, 2018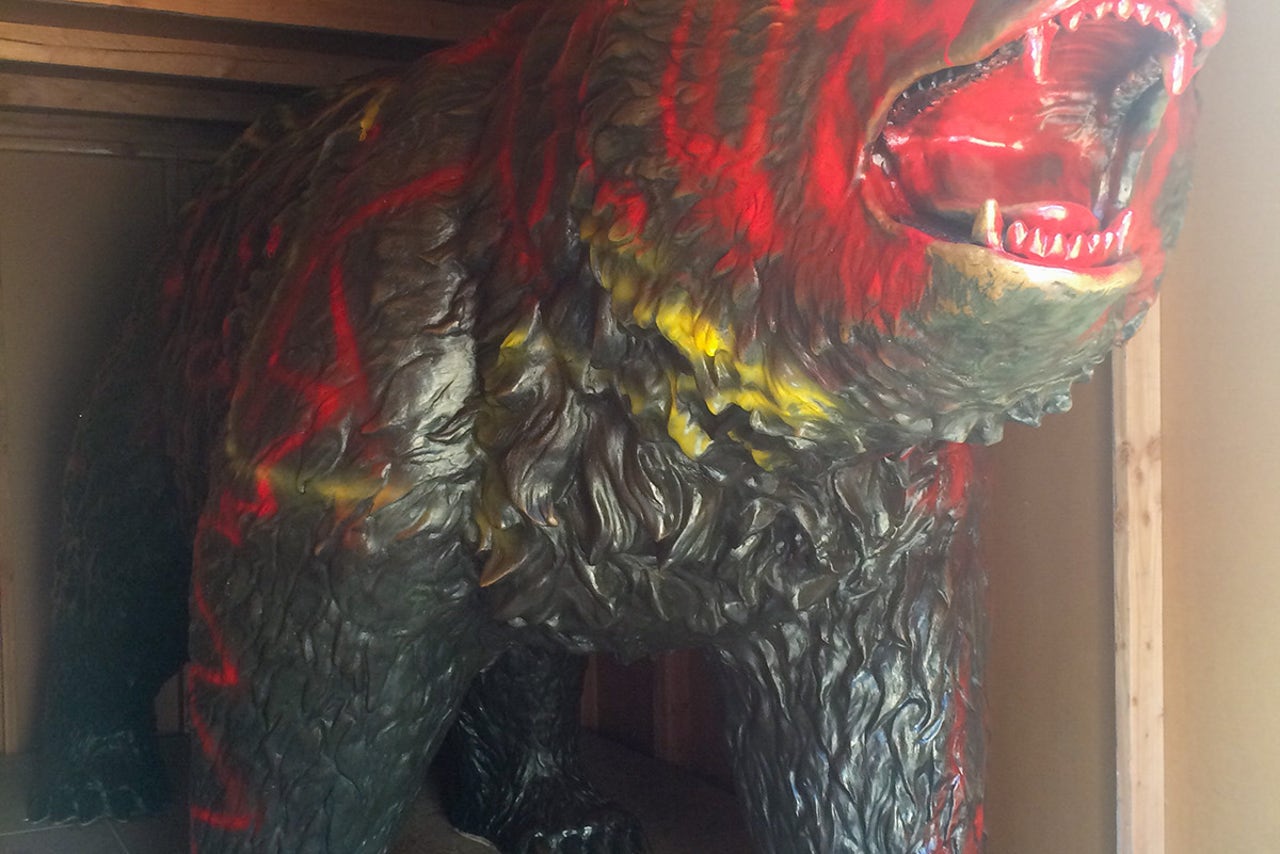 Game on.

In a matchup lacking its regular pregame flare of top ranked foes grinding it out with substantial postseason implications at stake, Saturday's USC vs. UCLA showdown just had its stakes raised exponentially.

"The only thing we have determined is that someone pried the wooden box open that the bear hibernates in this time of year," UCLA police lieutenant Kevin Kilgore said.

After the wooden box was pried open? Well, the hibernating bear was doused with red and yellow paint from paw to face.

https://twitter.com/UCLAAthletics/status/1063532214367924224

The university erects chalkboard walls to protect the bear and other statues throughout UCLA's campus during Rivalry Week. One of the walls surrounding the Bruin Bear statue was found removed, leading to the discovery of the paint around 10 a.m. on Thursday, according to the student newspaper, Daily Bruin.

The Los Angeles Times reported the bear was last vandalized in 2014 when a group sprayed "SC RUNS LA" in red across the bear's torso nine days before that year's game. Prior to that, UCLA was forced to pay $20,000 to repair the statue in 2009 after someone cut through a protective cover and poured red and gold paint on it.

https://www.foxsports.com/west/story/usc-trojans-ucla-bruins-crosstown-rivalry-preview-111618

While the typical PAC-12 implications may not be at stake in the Rose Bowl Saturday, SOME postseason aspirations are in jeopardy. USC (5-5, 4-4 Pac-12) needs a win over UCLA (2-8, 2-5) in order to become bowl eligible, or risk facing an undefeated No. 3 Notre Dame team in the final week of the regular season with the postseason on the line.

https://twitter.com/USC_Athletics/status/1063567393031483393

If USC had something to fight on for before, you better believe UCLA just found its motivation.
---
---