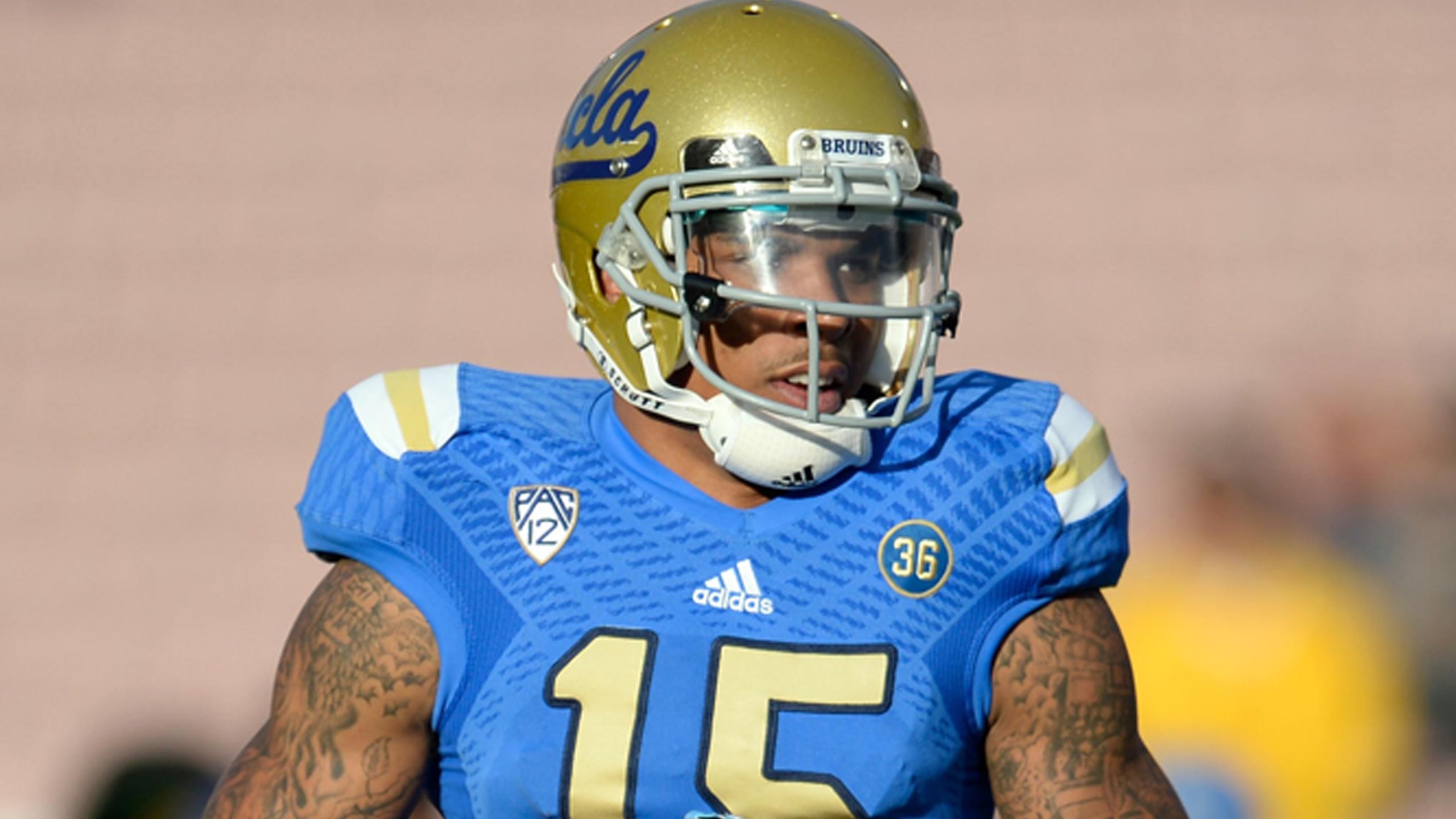 UCLA WR Lucien gets mind right, pays off on field
BY foxsports • December 19, 2013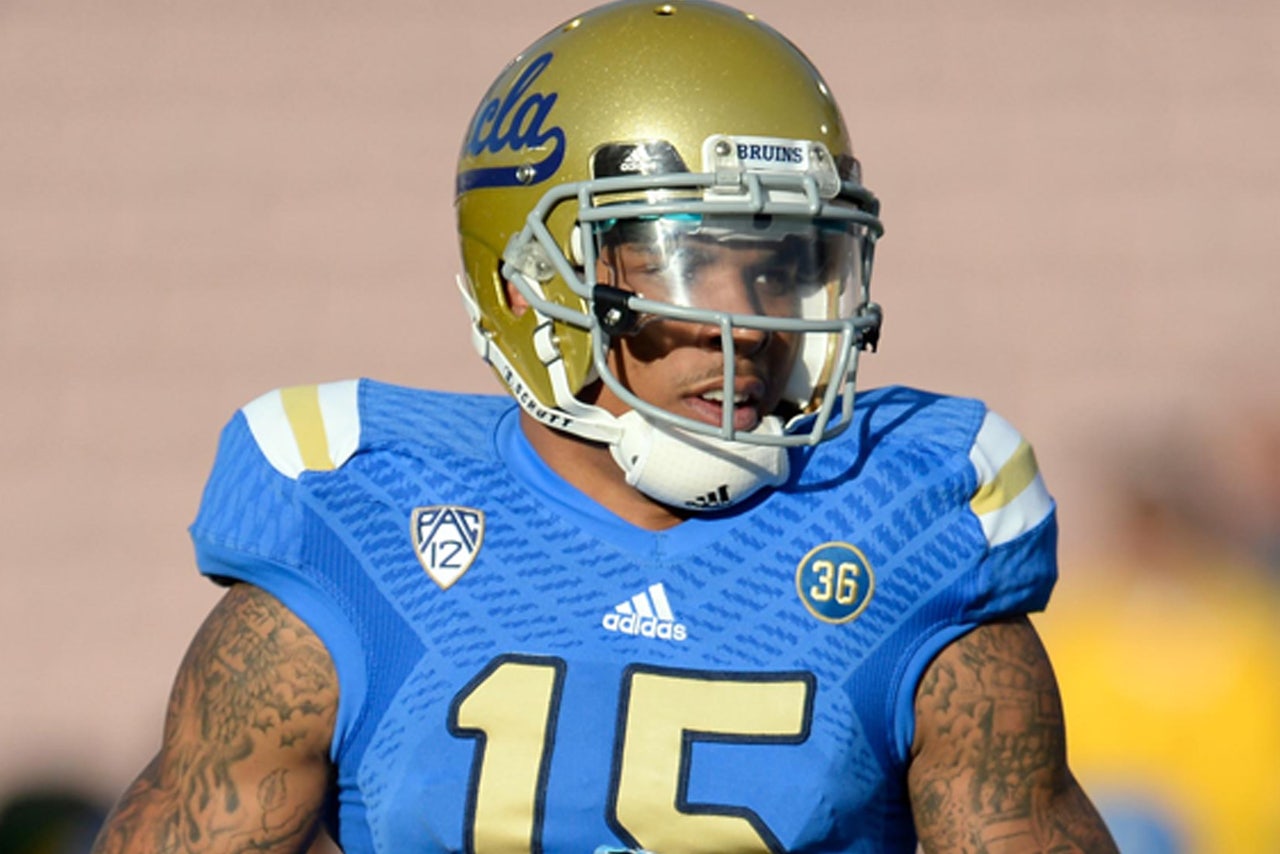 LOS ANGELES -- Devin Lucien has been at times the most dynamic, acrobatic and exciting receiver on the field.
But Lucien has also been one of the most temperamental, emotional and inconsistent players as well. His brash proclamation of becoming a No. 1 receiver hasn't been forgotten but in what has been a growing year for the redshirt sophomore, his approach has softened.
He struggled as he realized coming back from a broken collarbone was not as easy as he once thought. The physical skill wasn't enough to carry Lucien as he needed to also develop the mental aspect of his game. His willingness to learn paid off, as he was recently voted the Bruins' Most Improved Offensive Player at the team's annual awards banquet.
"I was lost, I didn't really know my role in the offense," Lucien said. "I would always talk about my collarbone but it wasn't even my collarbone it was just getting back in the mix with games and really finding my itch again."
Lucien became a favorite deep-ball target later in the season and ended the regular season with 17 catches for 298 yards. He came out of the gate hot with a strong showing against Nevada, but never recorded another touchdown until the finale at USC. His confidence was thin, and his head was a mess
"If my confidence is shot, I'm not my usual sly dog self," Lucien said. "When I'm not doing stuff that's great all the time like I'm doing in practice on the field, I feel like people are going to be thinking, 'He can only do it in practice.' That was eating at me because I care a lot about what people think and about the person I am. It sucks to say, but I do. I always tell everybody I want to be great and I'll do whatever I can to be great."
It's not a joke when he says he cares what people think of him -- he still knows exactly which receivers he played with through youth football and in high school that were ranked higher than him. He'll rattle off the names of several high-profile area receivers that were above him on the rankings and it's something he uses to drive him.
"I've always played with a chip on my shoulder since I was like seven," Lucien said. "There's always been someone, that one more person that is better than you, that one person that people think is better than you for whatever reason. It happened in junior high, it happened in high school and it happened my first two years here at UCLA."
As a child, Lucien's father Darryl would throw footballs at him in front of other people at his older brother's games. On one such occasion, a three-year-old Lucien missed a catch and split his lip. When he got older, Darryl would put Lucien up against a wall and throw footballs to the budding receiver and it was always in front of a crowd.
"He loved to embarrass me," he said. "Now, I refuse to get embarrassed on the field."
But Lucien now appreciates his father's attempts to both toughen and humble him and this season was one in which Lucien learned a much needed lesson mental toughness and humility.
As for next season? He's planning on making it a breakout one.
"The time to show up is November and December," Lucien said. "I feel like I showed up at the perfect time, it was crunch time and we were playing really good teams and to have that feeling going into next year is just going to boost my confidence up and I'm all about my confidence."
---