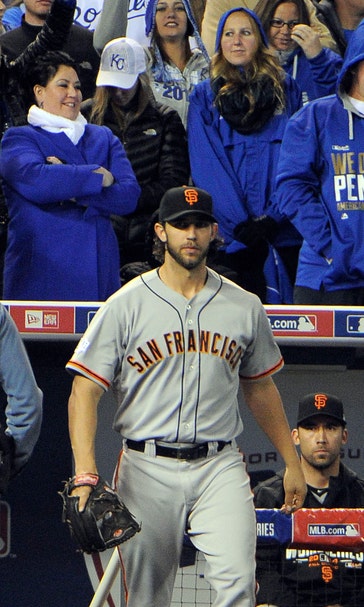 Two-plus years later, Royals get another crack at Bumgarner
April 19, 2017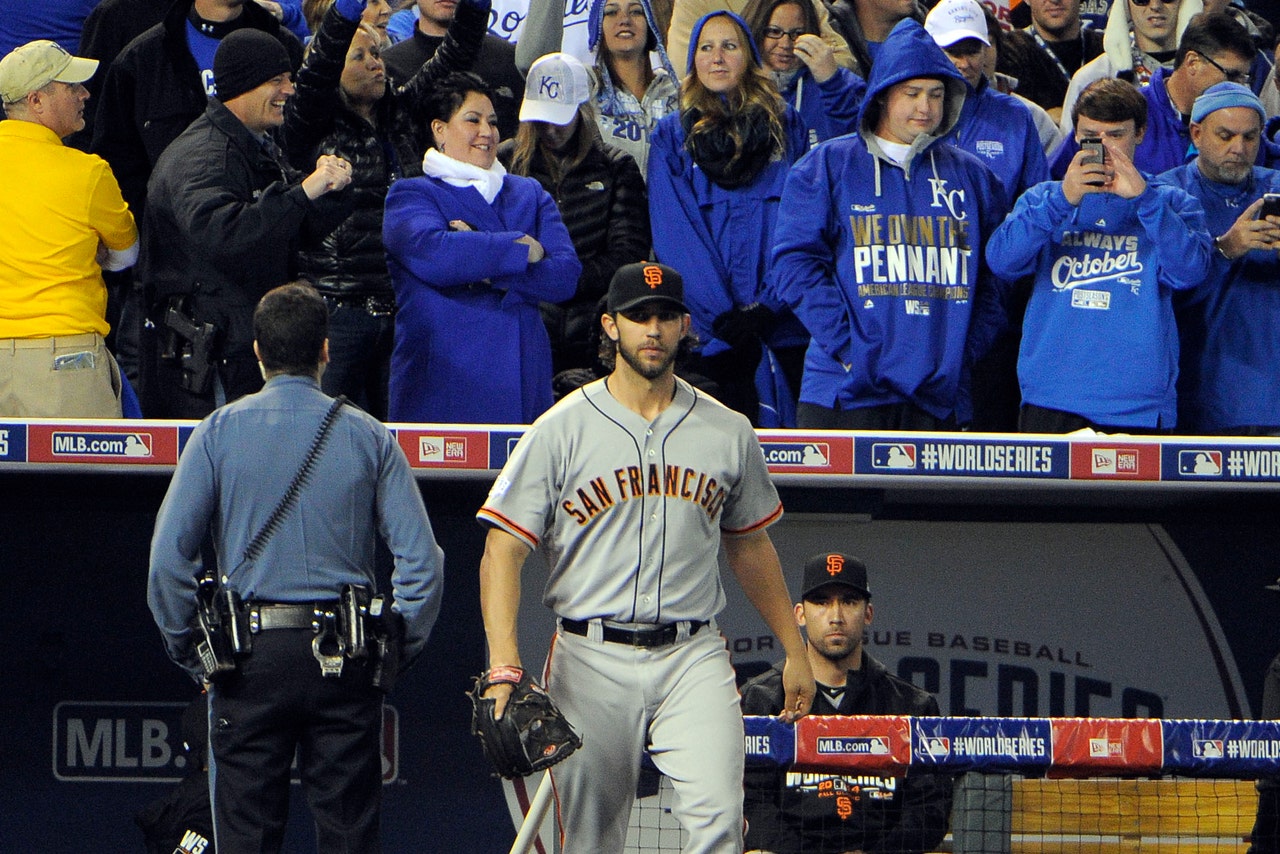 Madison Bumgarner returns to the scene of perhaps his greatest accomplishment on the baseball field.

The San Francisco Giants' 26-year-old left-hander was named the 2014 World Series Most Valuable Player, going 2-0 with a save and a 0.43 ERA while almost singlehandedly beating the Kansas City Royals.

After throwing a complete-game shutout in Game 5, Bumgarner threw five scoreless innings in Game 7 to preserve a one-run lead.

"I'm not big on ranking stuff like that, but if you're going to force me to do it, it's got to be No. 1," Bumgarner said of his save in Game 7. "It just doesn't get any better than that."

Bumgarner will start Wednesday in the finale of the Giants' two-game interleague series against the Royals at Kauffman Stadium. Kansas City will counter with left-hander Jason Vargas.

Vargas is 2-0 with a 0.66 ERA in his first two starts this season. He has allowed one run and 10 hits in 13 2/3 innings while striking out 14 and walking two.

Vargas missed most of last season while recovering from 2015 Tommy John surgery.

"Regardless if I would have sat out or not, I definitely wanted to get out to a good start than off to a bad start," Vargas said. "I don't necessarily take into consideration sitting out that year. I know that has a lot to do with some things. For me, I just look at going out and doing my job and give us a chance to win a ballgame."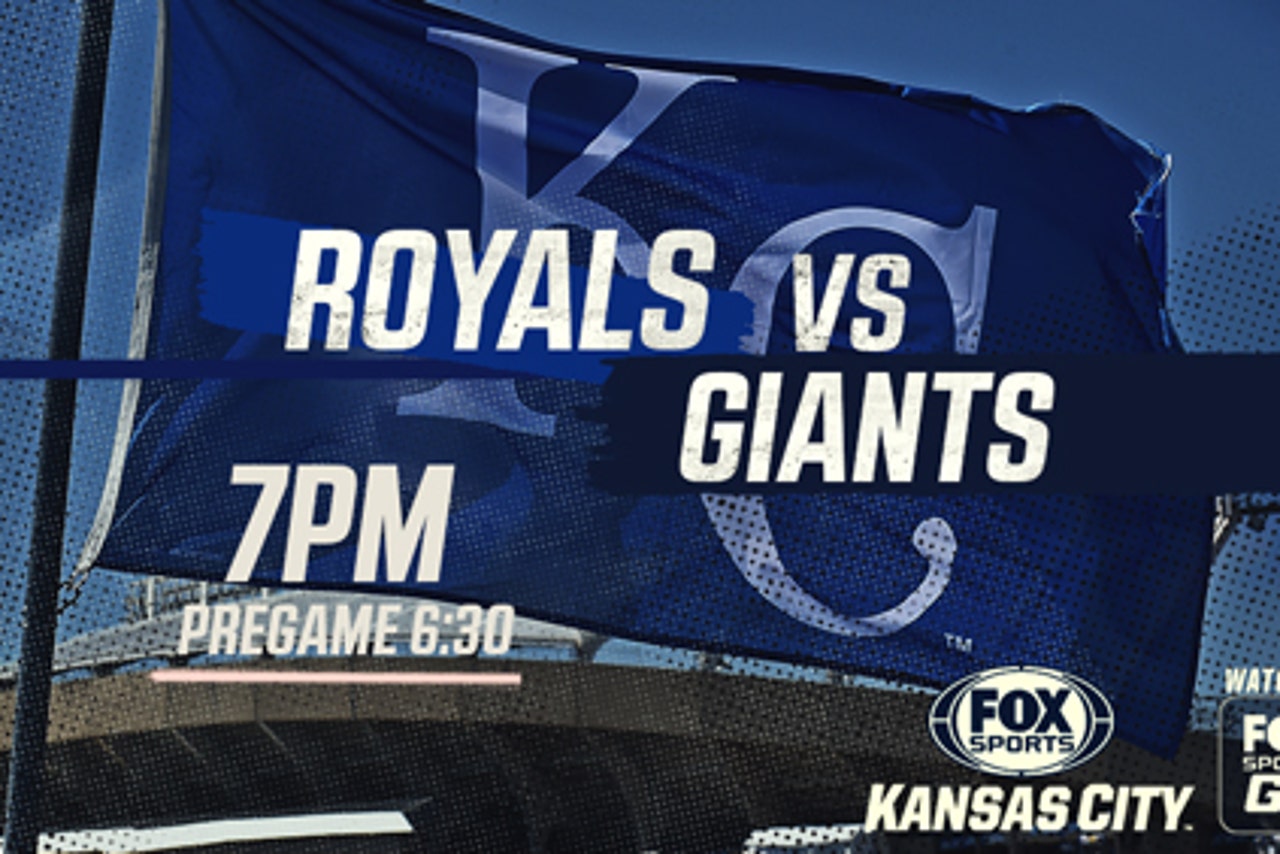 Bumgarner is winless in his first three starts, going 0-2 with a 3.43 ERA. Despite the slow start, Vargas and the Royals know they have their work cut out against him.

"He's one of those type of pitchers that any rotation would be lucky to build their rotation around," Vargas said. "He just has a knack for competition and overall plans. It's always nice to go and pitch against someone who is going to bring that to the field and bring the best out of me to go out there and give the same effort. I'm looking forward to it."

Royals manager Ned Yost is not reminiscing about the 2014 World Series with the Giants back in town.

"It's just another series for us," Yost said. "Besides that, I'm not real nostalgic when I walk into the office thinking about the Giants and the World Series. I just walk into my office thinking of a way to beat them."

The Royals could not beat them Tuesday, falling 2-1 in 11 innings as Joe Panik's single to center proved to be the game-winner. The Royals went 1-for-11 with runners in scoring position, the only hit being Lorenzo Cain's infield single.

Kansas City is batting .149 (13-for-87) with runners in scoring position this season.

Pitching, however, has been the key for the Royals. Jason Hammel surrendered just one run in six innings in the loss to the Giants on Tuesday, and Royals starters have now allowed just 20 runs in 80 innings (2.25 ERA).
---
---