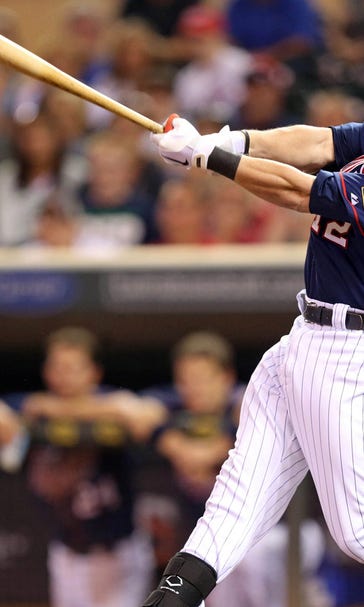 Twins Wednesday: Willingham, Arcia still out
BY foxsports • April 9, 2014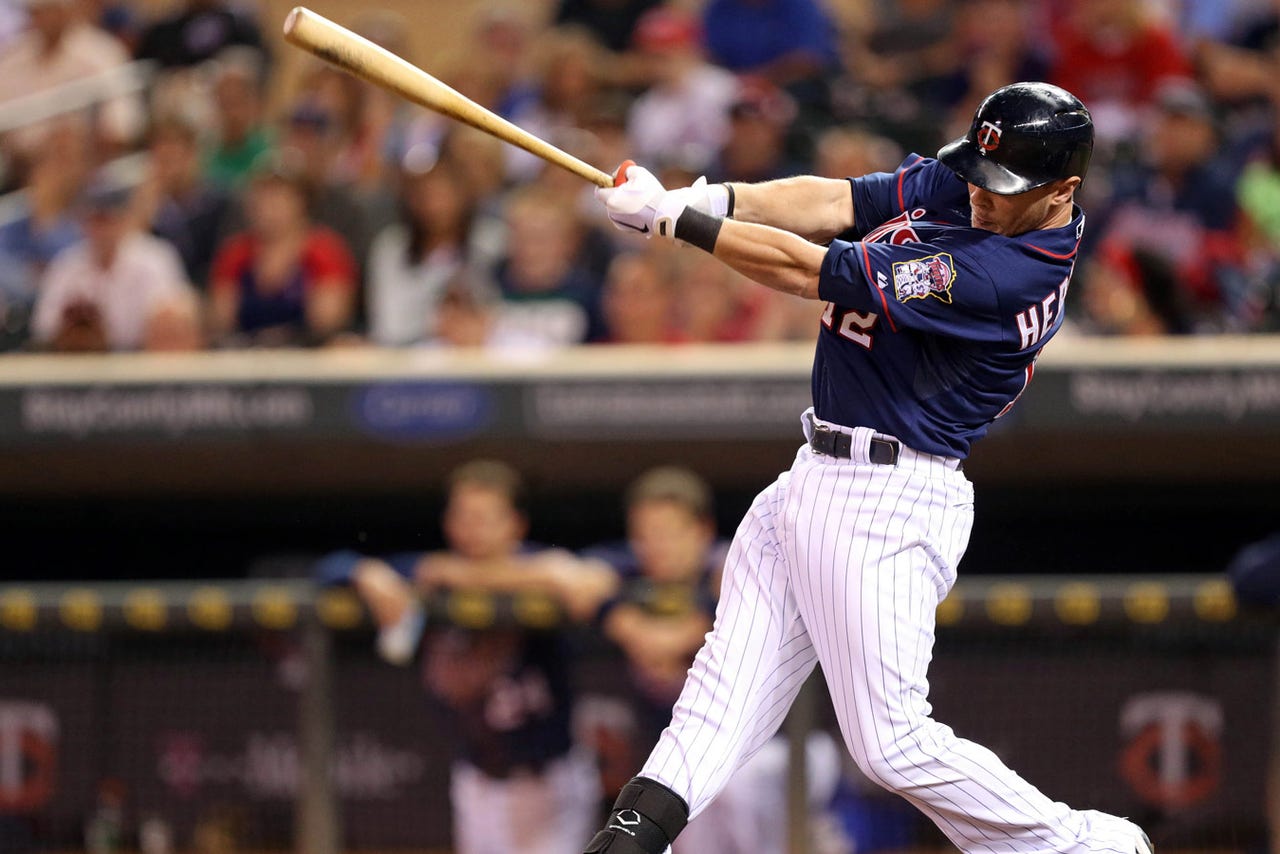 MINNEAPOLIS -- Minnesota's injured outfielders are attempting to get back on the field, but neither left fielder Josh Willingham nor right fielder Oswaldo Arcia were in the Twins' lineup Wednesday against Oakland.
Assistant general manager Rob Antony said Willingham took swings in the cage Wednesday and is "headed in the right direction" after getting hit in the hand by a pitch Sunday in Cleveland. Arcia, meanwhile, took some swings on the field before Wednesday's game but wasn't making progress. Antony said it's likely that Arcia will be placed on the 15-day disabled list before Thursday's game.
"We'll figure that out here in the next few hours and make the call and make a decision," Antony said. "I don't think we can keep playing two guys short. I don't know if Arcia's improving at the rate he needs to be available here in the next few days."
UPDATE: After the game the Twins announced Arcia was placed on the disabled list and they will select the contract of outfielder Darin Mastroianni from Triple-A Rochester on Thursday.
With those two out of the lineup Wednesday, it meant Chris Herrmann made his 2014 Twins debut. Herrmann, a catcher and outfielder, began the year at Triple-A Rochester. But he was called up Monday when Minnesota placed Jason Bartlett on the 15-day disabled list with an ankle injury.
Herrmann, who made his big league debut in 2012 with the Twins, has played 21 career games in right field before Wednesday. His versatility as both a catcher and outfielder is something that manager Ron Gardenhire has always been fond of, and it helped Herrmann earn a call up from Rochester.
"He moves around pretty good, just about anywhere we want to put him," Gardenhire said. "He had a good spring for us. A nice, short swing. He had a good swing going on in spring so hopefully he'll be OK. This hopefully gives (Chris) Colabello an extra day to take a few balls out there and see some more balls of the bat. We can kind of mix them both in."
Of the two corner outfield positions, right field is a bit tougher to get a handle on at Target Field as the park's dimensions are a bit quirkier in right. Aside from a taller wall in right-center and right field, there's also an overhang of seats and a limestone facing that can create some difficulty for right fielders -- particularly ones like Herrmann and Colabello who don't have much experience playing there at this park.
"Those line drives that go up there, you've got to decide whether it's going to go off the wall or if you're going back to catch it, it could hit that overhang," Gardenhire said. "If it hits that overhang, that rock, it goes a long ways. That's why our second baseman's really got to be aware."
Gardenhire likes Nunez acquisition: During Monday's game, the Twins made a trade to acquire infielder Eduardo Nunez from the New York Yankees in exchange from minor-league pitcher Miguel Sulbaran. Nunez was assigned to Triple-A Rochester but did not play in either of the Red Wings' two doubleheader games Tuesday.
It remains to be seen when Nunez will get a chance in the majors with the Twins, but Gardenhire believes it was a good addition by the organization.
"It seems like every time there's been deals, his name always comes up with one club or another," Gardenhire said. "We've always liked him. He can swing the bat. I know the kid can hit and he can run. He's a good base stealer. He's got a good arm. He has all those things.  . . . We need offense. We have to score more runs. We think this guy can help us."
The one knock on Nunez -- a .267 career hitter -- during his four years in the majors has been his defense. Capable of playing shortstop, second and third base, Nunez committed 42 errors in 258 games with the Yankees. He also ranks below average in advanced fielding metrics.
But when the opportunity to acquire Nunez came about after the Yankees designated for assignment in early April, Antony said several scouts told him he'd be a worthy pickup for the Twins.
"We had an opportunity to get an offensive-oriented player, a utility player who has had some defensive struggles," Antony said. "But our scouting reports and our people believe that he can play defensively at short or third. Offensively, he probably has more upside and more ability than some of the guys we have, so we saw it as an opportunity to get a bat."
Twins turn into Wild fans: There was plenty of support in the Twins clubhouse for the Minnesota Wild on Tuesday as they clinched a playoff berth with a 4-3 shootout win over the Boston Bruins. Before the game at the Xcel Energy Center, left-hander Brian Duensing was a special guest of the Wild as he was invited to do "Let's Play Hockey!" while second baseman Brian Dozier also attended the game with Duensing.
Gardenhire, who has become a Wild fan during his time in Minnesota, said he was glued to his television as the Wild rallied to tie the game and eventually beat the Bruins in a shootout. He's also friends with Columbus Blue Jackets coach Todd Richards, whose team edged the Phoenix Coyotes in overtime to help Minnesota clinch a playoff spot before the conclusion of the Wild's game.
"That was awesome," Gardenhire said. "I was locked into it. That was pretty cool. And Columbus, big win for them, which helps. So I texted (Blue Jackets head coach) Todd Richards. 'You helped yourself and you helped us.'"
Gardenhire honored for 1,000th win: Before Wednesday's game, the Twins honored Gardenhire for winning his 1,000th game as Minnesota's manager. He notched career win No. 1,000 with a victory against Cleveland on Saturday. Due to the festivities of the home opener Monday at Target Field, there was no chance for the team to honor Gardenhire.
The team presented Gardenhire -- a cigar aficionado -- with a hand-crafted cigar humidor, filled with 1,000 Rocky Patel Vintage Series cigars. A video played on the screens, with pre-recorded messages from former and current players of Gardenhire's including Doug Mientkiewicz, A.J. Pierzynski, Michael Cuddyer, Joe Nathan and Joe Mauer.
Follow Tyler Mason on Twitter
---