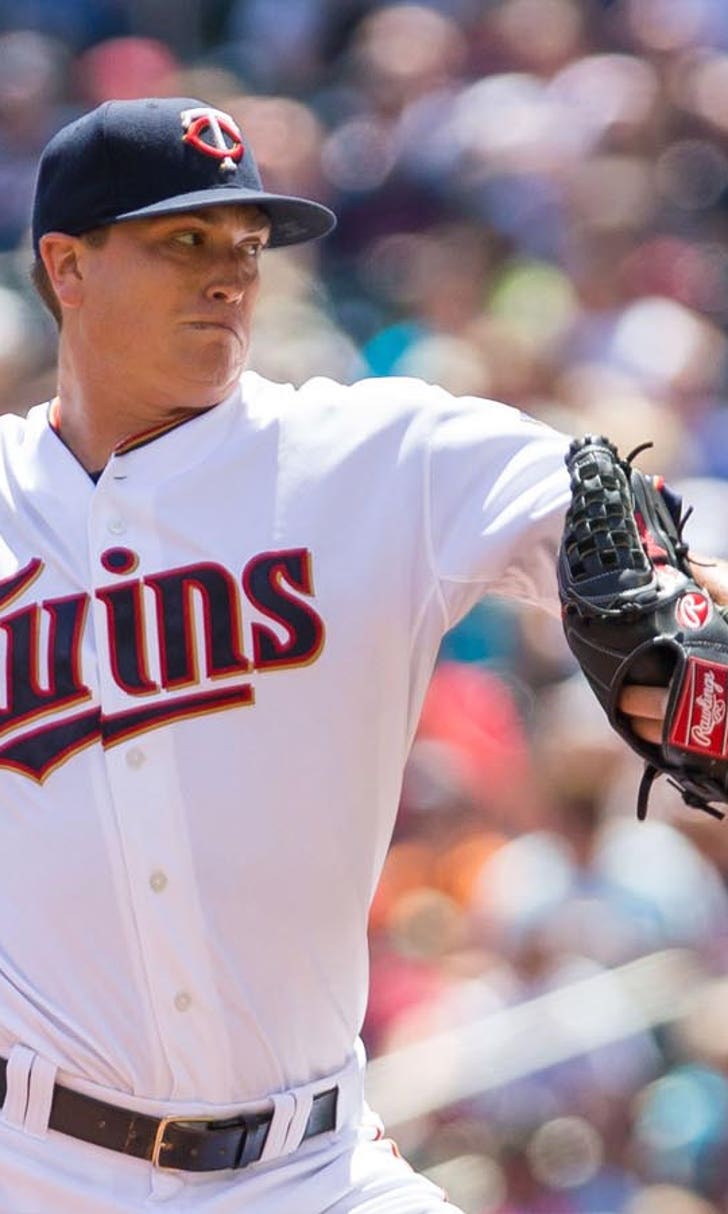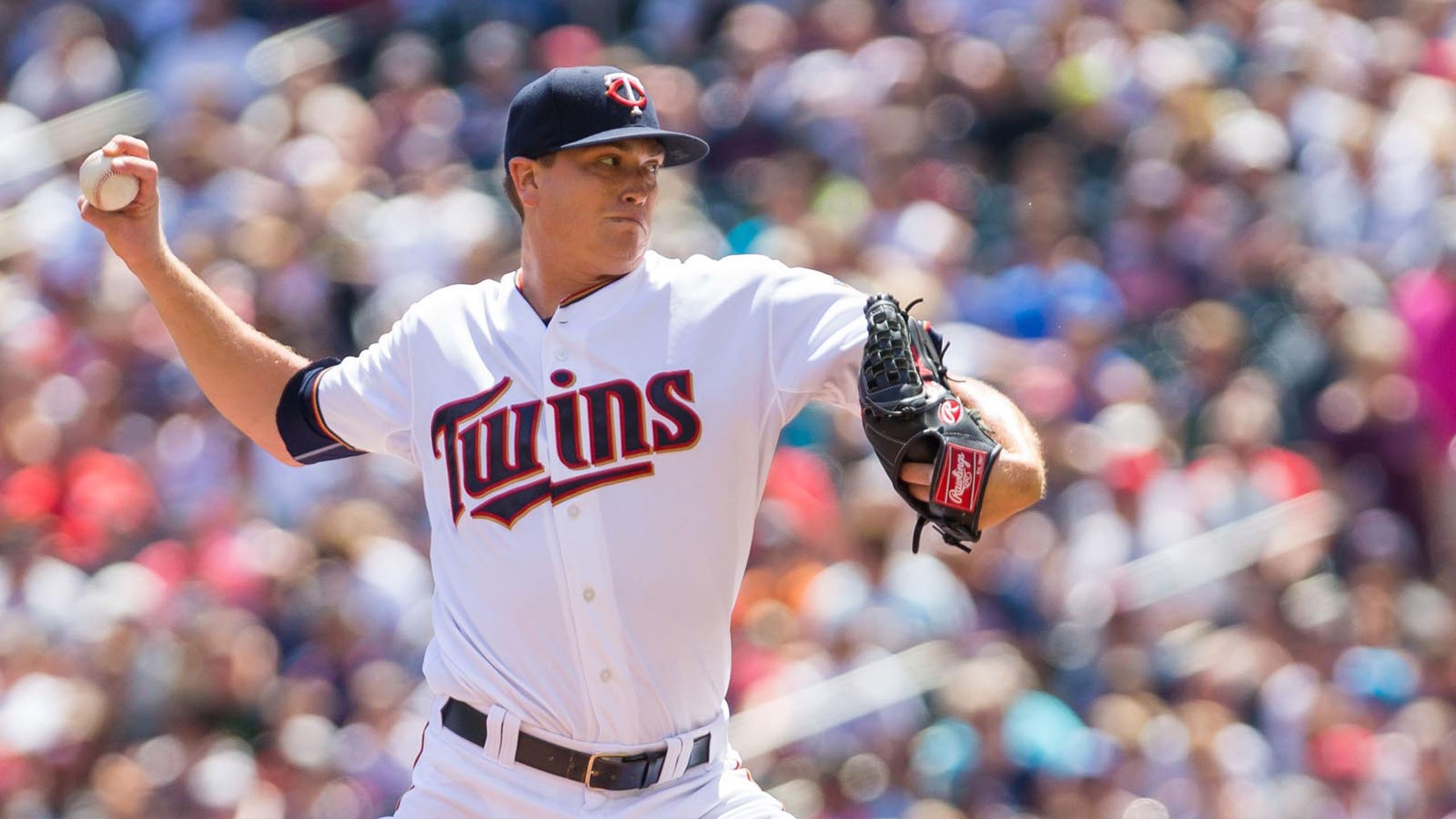 Twins vs. Yankees preview
BY foxsports • August 17, 2015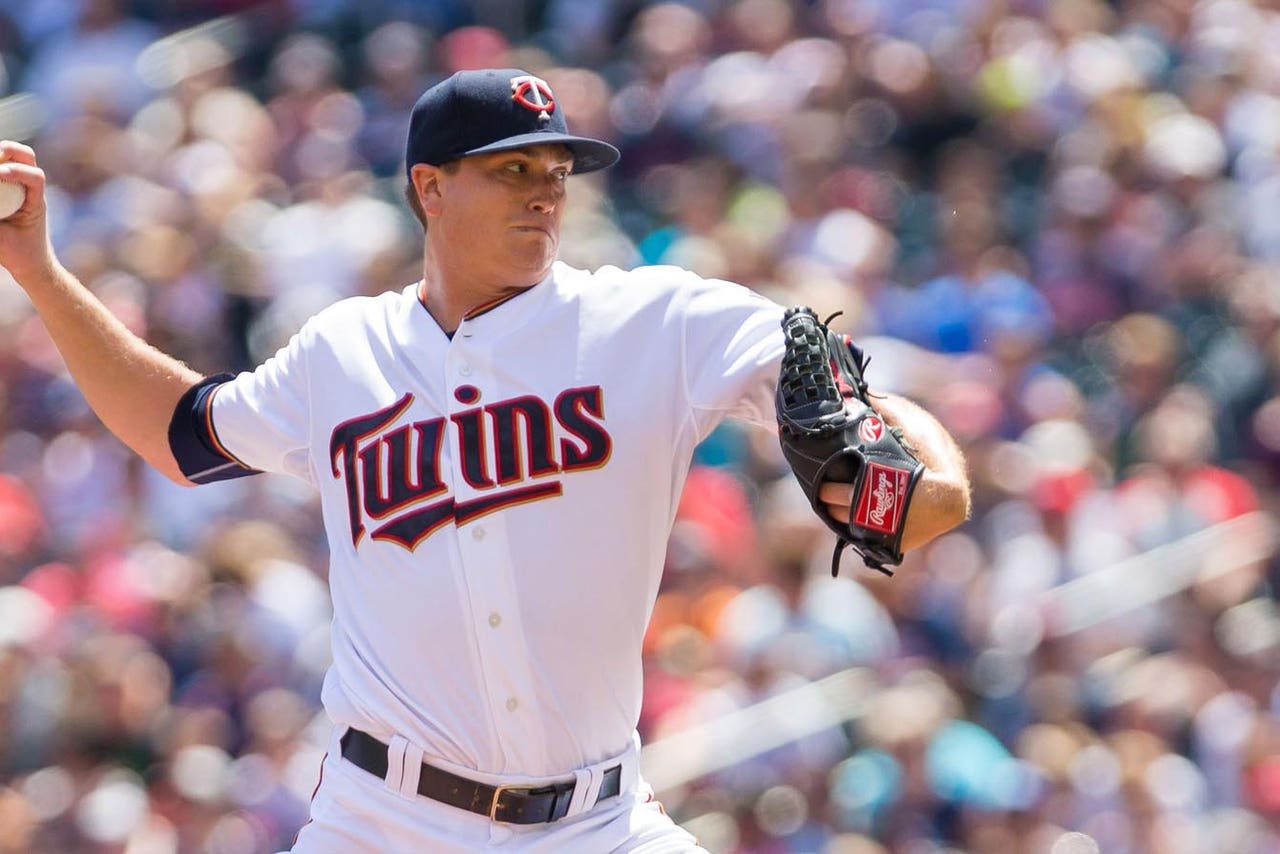 Kyle Gibson hasn't been the same since winning four straight starts heading into the All-Star break, and the New York Yankees probably aren't the team to reestablish himself against.
The right-hander's career ERA against the AL East leaders is worse than any other team, so his skid could continue Monday night as the Minnesota Twins begin their longest road trip of the year.
After seeing his season ERA dip to an impressive 2.85 during his winning streak, Gibson (8-9, 3.75 ERA) has gone 0-3 with a 7.39 mark in his last five outings, though he limited Texas to two runs with seven strikeouts in six innings of Tuesday's 3-2 win.
"It was nice to actually do my job today and give the team a chance to win," Gibson told MLB's official website. "It's been too many starts in the second half where I haven't given the team a chance."
His second start after the break came in a 7-2 home loss to the Yankees on July 26 after giving up six runs in 5 1/3 innings.
That's been the norm as Gibson has yielded at least six runs in three of his four starts against New York for a 1-3 record and 10.70 ERA. Brett Gardner is 3 for 4 with a triple and a double in the matchup and Chase Headley is 2 for 3 with a home run.
The Twins could keep up with that kind of pace considering how they've hit CC Sabathia in his last two matchups. Sabathia (4-9, 5.23) gave up five runs in 5 2/3 innings of an 8-5 win July 25 and has allowed 13 runs -- eight earned -- and 14 hits in 9 2/3 over the 0-1 span.
Aaron Hicks is 3 for 7 with two home runs off the left-hander, but Joe Mauer is 7 for 41 with 16 strikeouts.
Like Gibson, Sabathia is winless in five starts since the break, though the 0-1 record comes with a 4.40 ERA that's been an improvement on the rest of his season. Sabathia has limited opponents to three runs in 12 innings over his last two starts.
Much of the early season mess happened at home, where Sabathia is 2-3 with a 6.13 ERA. However, he's gone 1-0 with a 2.08 ERA and 16 strikeouts in 17 1/3 innings of his last three outings in the Bronx, with the Yankees winning all of them.
After completing a 3-3 road trip, the Yankees (64-52) confront a three-game home skid. Sunday's 3-1 loss to Toronto denied them a three-game sweep of the team that trails them by a half game in the AL East.
"We're happy," said right fielder Carlos Beltran, who lost a flyball in the sun with two outs and no one on in the third inning, leading to all of the Blue Jays' runs. "We won the series, it's important."
Jacoby Ellsbury homered and has gone 7 for 18 in his last four games, but the center fielder is 2 for 20 in his past five at Yankee Stadium. Alex Rodriguez is hitting .091 in his last eight overall.
The Twins (59-58) haven't lost any of their three series at Yankee Stadium since the start of 2012 and have taken four of the past five meetings there.
Sunday's 4-1 win over Cleveland concluded a 4-2 homestand before they embarked on a 10-game road swing.
"We got a tough trip coming up," manager Paul Molitor said. "We just gotta keep fighting."
Brian Dozier will try to break from a .136 slump over his last six games, but he's a .172 hitter in six at Yankee Stadium.
---