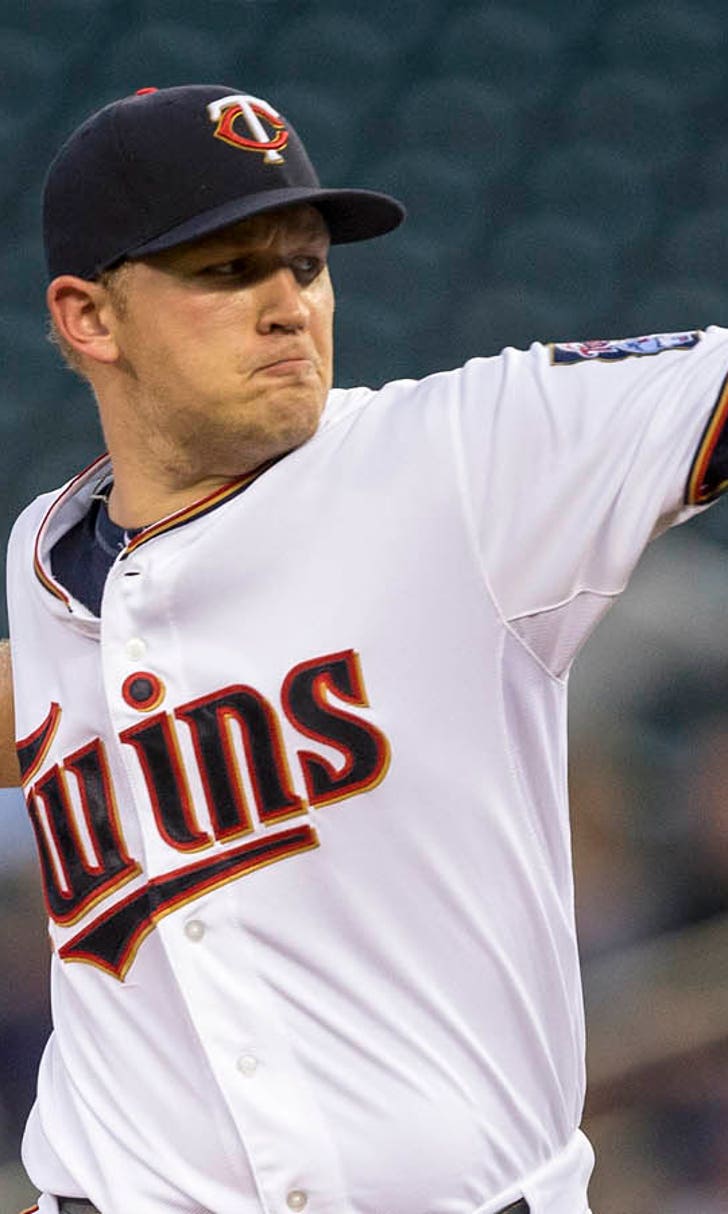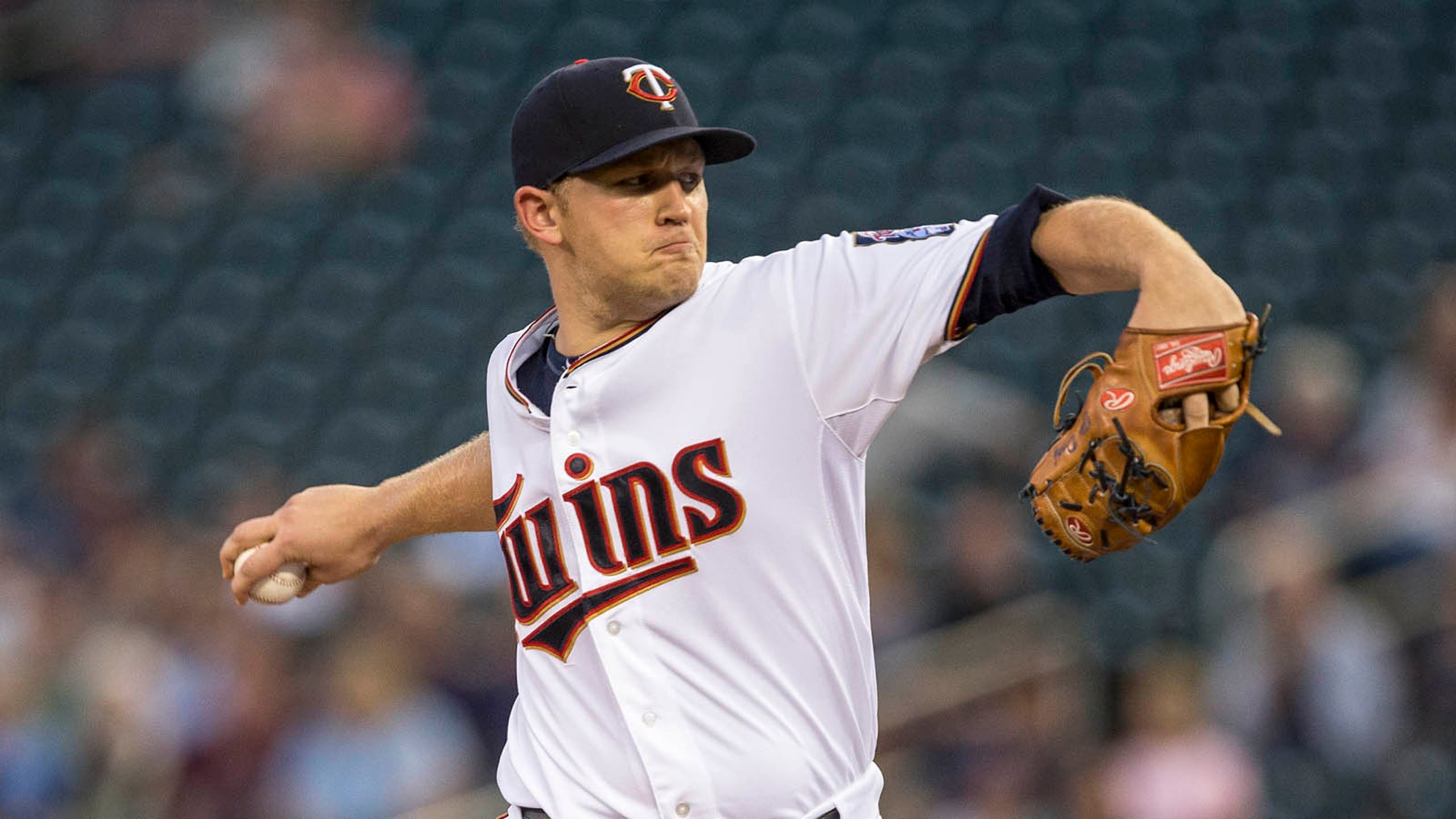 Twins vs. Indians preview
BY foxsports • October 1, 2015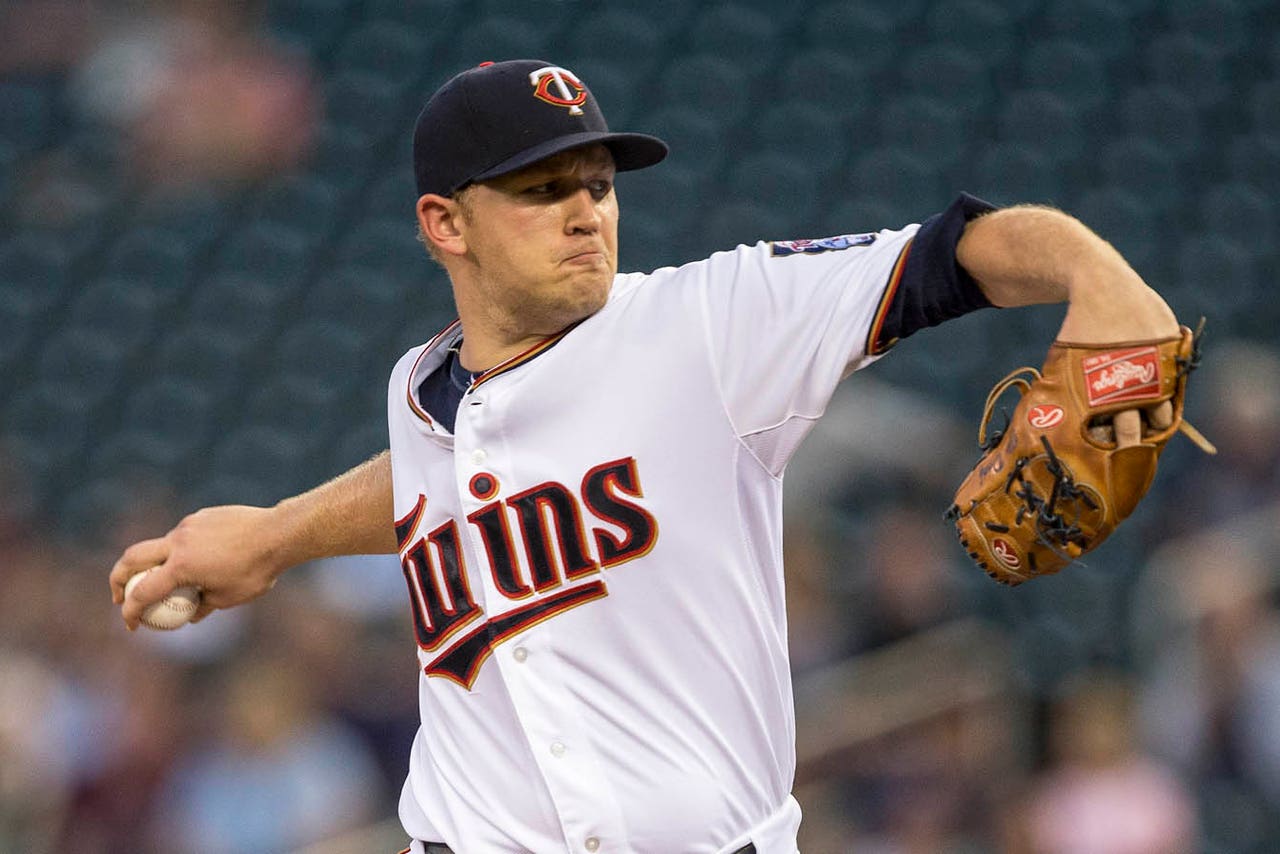 Tyler Duffey took a no-hitter into the sixth inning against the Cleveland Indians in August just one day after being called up from the minors.
The right-hander has proved Minnesota's most effective starter since then and will try to boost the Twins' playoff hopes with another stellar outing versus Cleveland on Thursday night.
Duffey (5-1, 3.14 ERA) was sent down after being tagged for six runs in two innings in his major league debut Aug. 5 in Toronto but got another chance 10 days later. He made the most of that opportunity by allowing just Francisco Lindor's double in a 4-1 victory.
Duffey is 5-0 with a 2.17 ERA in his last eight starts and has won each of his past three. He gave up two runs over six innings in a 6-2 victory in Detroit on Saturday.
"It's fun. It's everything you dream of to give your team a chance to win in big games," he told MLB's official website. "If you don't like pitching in this, you shouldn't be playing. So it's a lot of fun, and everyone is fired up and really going all out. That's what you gotta do this time of year."
A doubleheader split with Cleveland on Wednesday put the Twins (82-76) 1 1/2 games behind Houston for the AL's second wild card. The Los Angeles Angels are a half game back following their 8-7 loss to Oakland.
"The positive is we don't get swept," manager Paul Molitor said. "The loss column is what matters at the end of the day come Sunday. We live another day. That's for sure."
The Indians (78-79) kept their faint hopes alive briefly with a 10-2 win in Wednesday's finale after losing 7-1 in the opener, but were eliminated from the postseason with Houston's 7-6 victory in Seattle.
"We can only do what we can do," manager Terry Francona said. "If you get eliminated, it doesn't give you the right to not show up for the rest of your games."
Trevor Bauer (11-12, 4.69) will try to boost his club's spirits in his first start in two-plus weeks.
The inconsistent right-hander was sent to the bullpen following a 9-2 loss in Detroit on Sept. 13 that dropped him to 3-7 with a 6.32 ERA over 12 starts. Bauer made one relief appearance Sept. 19, pitching a scoreless inning in a 4-3 loss to the Chicago White Sox.
Bauer is getting another start because Cleveland is giving Josh Tomlin an extra day of rest.
"He's a work in progress," Francona said. "We've acknowledged that, but he's trying and will continue to. I think the biggest thing I've tried to express to him is, 'We're not trying to redo you. We're trying to just make adjustments as we go.'
"This start won't define his career, but heck yeah, I think it'll be really good for him."
Bauer is 1-3 with a 6.00 ERA in six career starts against Minnesota and earned that lone win in a 17-4 rout Aug. 8, allowing four runs in 6 1/3 innings while fanning eight.
Torii Hunter is 3 for 5 with a home run and a double against Bauer this season. He's 6 for 14 with two homers and two doubles lifetime.
Kurt Suzuki has two doubles and a homer in six at-bats in this matchup this year.
---