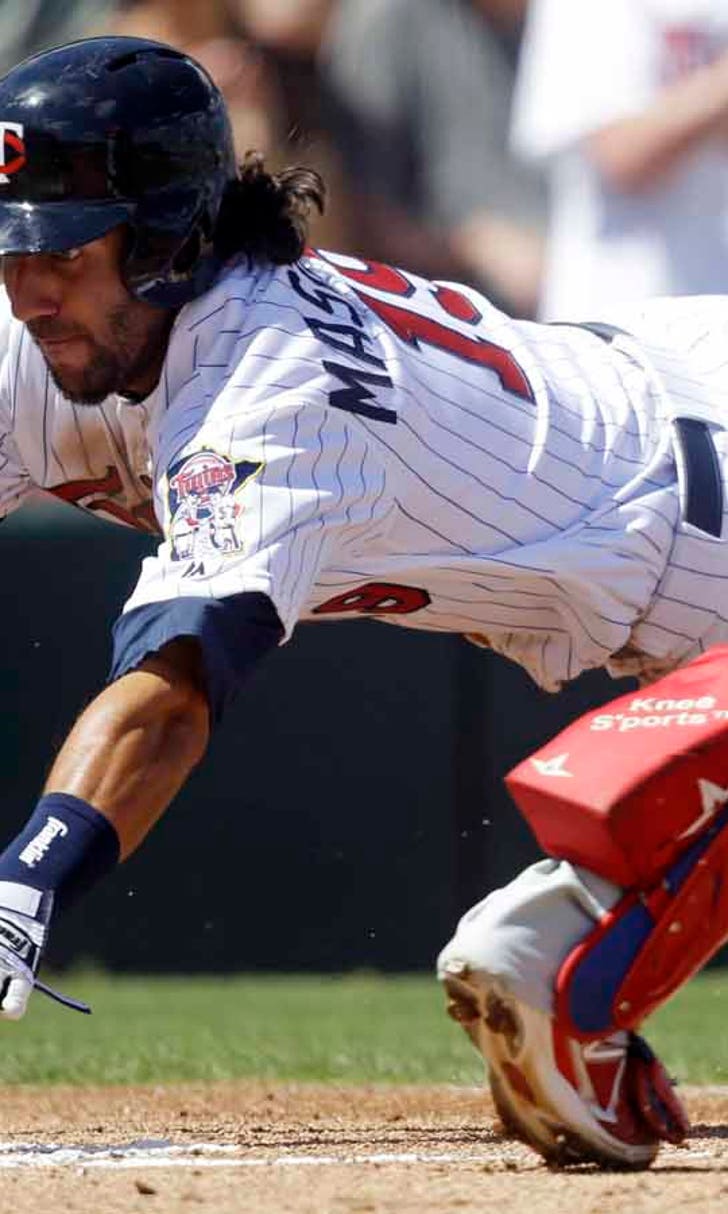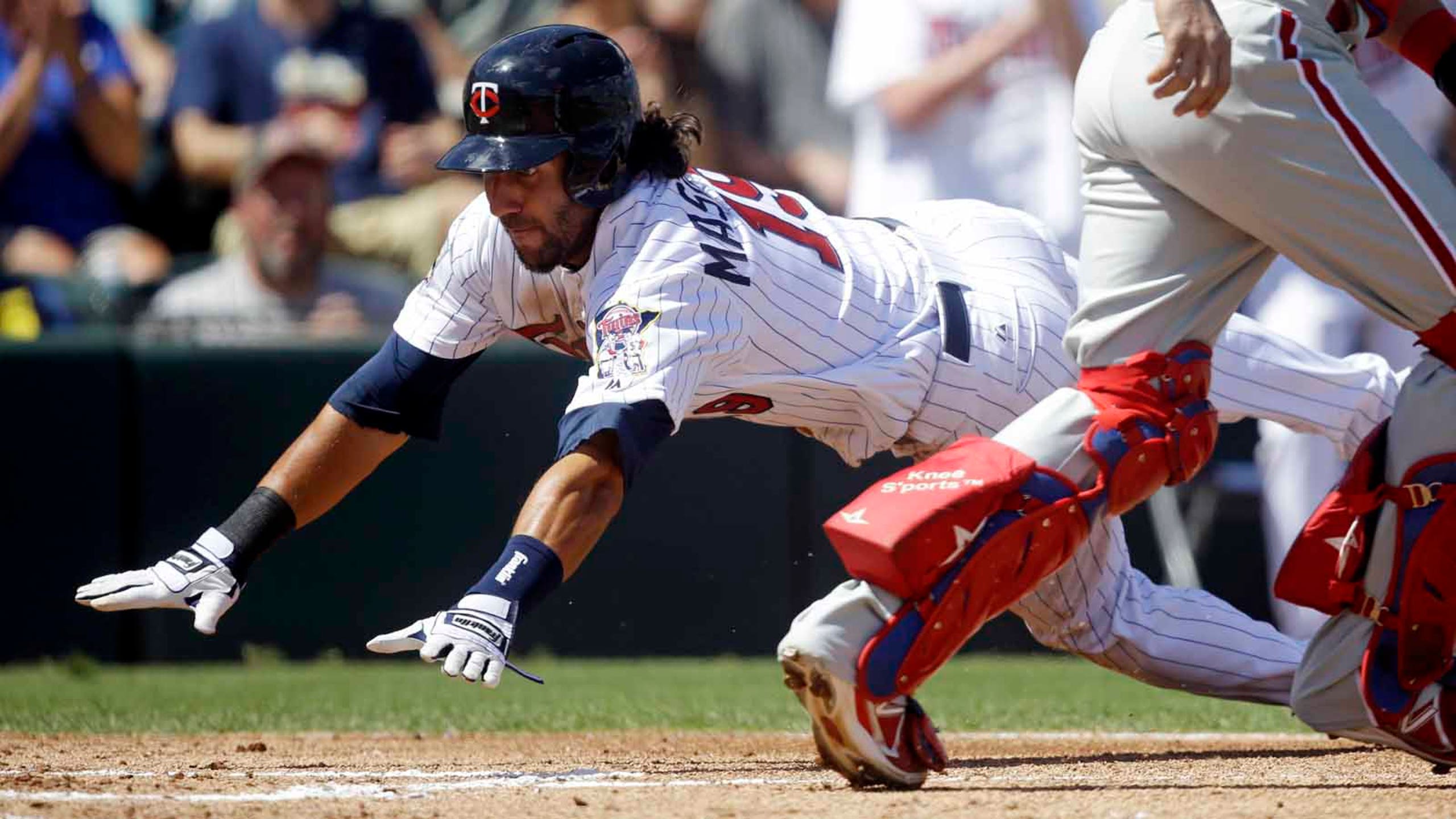 Twins reassign OF Darin Mastroianni
BY foxsports • March 16, 2014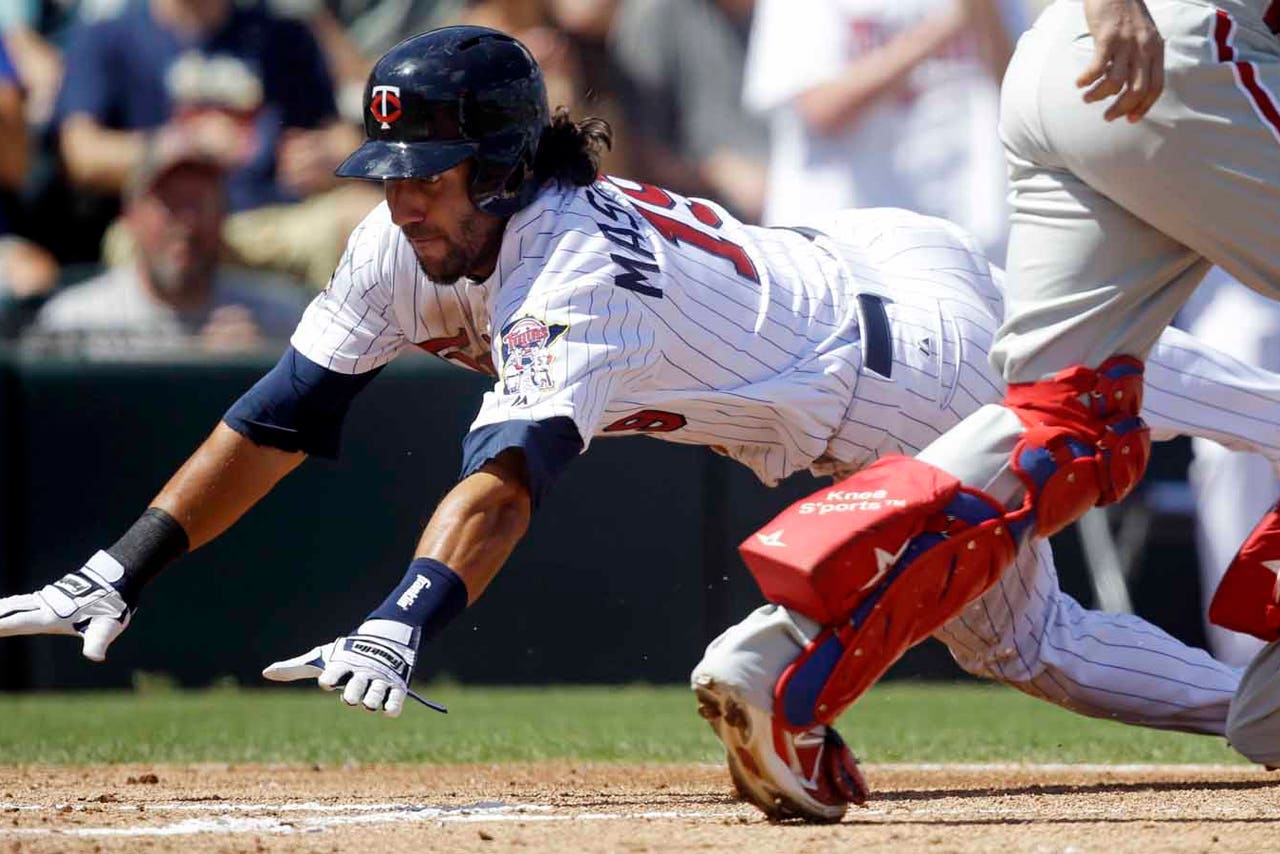 FORT MYERS, Fla. -- When the Minnesota Twins reassigned Darin Mastroianni to minor league camp on Sunday morning, they did so with an eye on their future as well as the outfielder's past.
Mastroianni, a 28-year-old acquired by the Twins after he was waived by the Toronto Blue Jays in February 2012, played just 30 games last season because of two ankle surgeries.
Mastroianni hit .231 (6-for-25) in 10 Grapefruit League games this spring training. He stole one base.
"He's got a ways to go here," Twins manager Ron Gardenhire said. "He missed a lot of baseball. He's trying to get through this thing. He's a work in progress right now. He needs to get going here. He's in the mix. We like him, but he has some things he needs to do to get better. We like him a lot. I like him."
Now behind Aaron Hicks and Alex Presley on the organization's big-league, center field depth chart, Mastroianni hopes to work his way back, if not to No. 1 status then as the team's fourth outfielder.
"My whole approach since I got down here was to make sure I'm healthy," said Mastroianni, who hit .252 with 21 stolen bases in 24 attempts in 2012, playing 77 games. "If I can't run, it doesn't matter if I can throw or whatever. My main goal was to get healthy and make sure my ankle could withstand some of the beating you get out there."
Mastroianni fouled a ball off his left ankle at the end of spring training last season. He said it took three weeks for him to realize he had fractured the ankle.
"It was locking up on me," he said.
Missing major time last season means catching up with more at-bats on the minor league side this spring training, Twins assistant general manager Rob Antony said.
The Twins also reassigned left-handed pitcher Sean Gilmartin, outfielder Jermaine Mitchell and infielders James Beresford and Brandon Waring to the minor leagues. Left-handed pitcher Kris Johnson, catcher Eric Fryer and infielder Danny Santana were optioned to Triple-A Rochester on Sunday.
"He needed to go and find his stroke," Antony said of Mastroianni. "He can bring a lot to the team with stealing bases. But he needs to find his stroke again. Right now, he's looking rusty. So he can go down there and then get back."
Mastroianni has the minor league track record of a leadoff hitting candidate in the big leagues. Although he did not get drafted until the 16th round in 2007 out of Southern Indiana, he moved fast up the minor league ladder of the Blue Jays.
Mastroianni stole 30 bases in 2008. He stole 70 bases in 2009. He stole 46 more bases in 2010 before slowing down to 24 in 2011.
"I've never really felt like an underdog, to be honest with you," Mastroianni said. "I've just gone about my business. My whole career, I was never a big guy. I put on some weight when I got to pro ball.
I've had a job to do. I get paid to play baseball. I never really thought about playing in the big leagues. I thought about doing things to help my team win. I just focused on playing the game a certain way."
Mastroianni stands 5-foot-11 and weighs 190 pounds.
"Now if I ever wanted to play in the big leagues, I could help my team win," he said. "I was never going to be a guy to hit 30 homers and steal 60 bases in a year. But I could steal the 60 bases."
Mastroianni said he enjoyed working with Byron Buxton, Minnesota's center fielder of the future and the No. 1 prospect in baseball according to Baseball America.
"I like Byron a lot," Mastroianni said. "I got to spend some time with him. We talked a lot about baseball. There's not much I could tell him. He has a lot of things figured out already. But we talked about baserunning. That's something I think I'm pretty good at.
"I have to play well. If I play well, it doesn't matter if another guy is coming. I was never ranked as a top prospect. But I knew I could help the team win. That's what I focused on. That was really important to me."
Gardenhire and Antony each said Mastroianni would be one to watch this season. Depending on how things play out, Mastroianni could end up helping the Twins at the big-league level again, before the 2014 season ends.
"He was having better at-bats lately," Gardenhire said. "He has been more effective. He's a guy we could use off the bench. He could steal a base any time we needed him to."
Mastroianni said he would wear a shin guard to protect the ankle. He said he is up for the challenge of this season, which is no bigger than the one he faced in 2012 after being waived by the Blue Jays.
"I came over here and nobody knew who I was," Mastroianni said. "Within a month, I was in the big leagues, and I played well. That was a pretty big feat.
"You look around at the Triple-A rosters, there are a lot of good baseball players. In a different situation, they could be in the big leagues. Look at Alex Presley. He was a guy last year who was in Triple A for the Pirates. Now look at him. He could be our center fielder.
If you play well enough, you're playing in the big leagues.
"It's been an unbelievable journey. Hopefully it's not over yet. Sometimes it's been a grind, but it's something I wouldn't trade anything for."
---