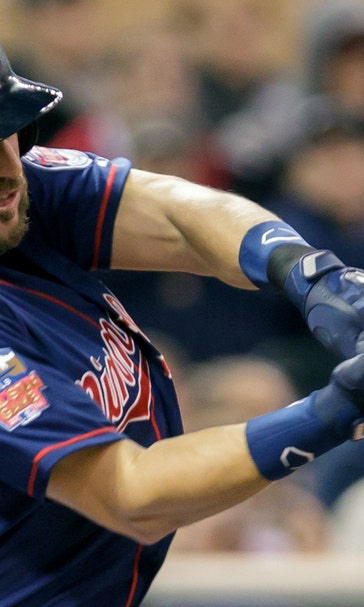 Twins' Plouffe spraying the ball all over field
May 14, 2014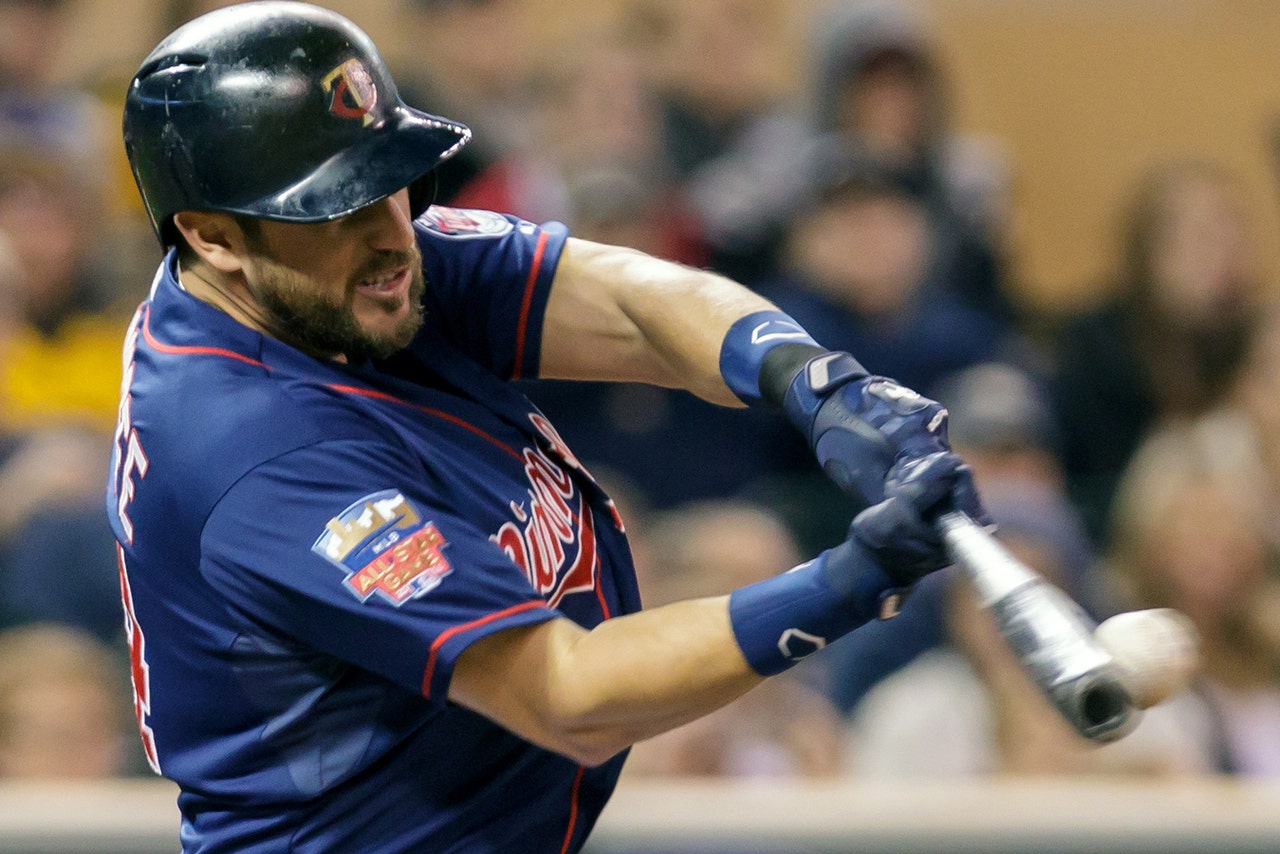 MINNEAPOLIS -- Trevor Plouffe's fifth-inning double Tuesday was big for several reasons.
For starters, it snapped an 0-for-23 skid that the Twins third baseman was in. Additionally, it put Plouffe in scoring position with no outs, and he eventually came home on Kurt Suzuki's base hit to give Minnesota a 6-2 lead over the visiting Boston Red Sox.
On top of all that, Plouffe's double to the gap in right-center was yet another example of just how well he's been able to use the entire field this season. Once more of a pull hitter, the right-handed Plouffe is finding himself hitting the ball the opposite way at a higher rate than he has. That's paying dividends, as his 15 doubles currently lead the league.
"(I'm) a little more conscious of using the whole field. I think that'll help me get the ball in the strike zone more often," Plouffe said prior to Wednesday's game at Target Field. "Obviously I'm still working on that part of it because for me to be a successful hitter in RBI situations and those run-producing situations, I have to get the ball in the strike zone. That's something that I've tried to focus on."
The numbers back up the eyeball test that Plouffe is having more success hitting to the opposite field. So far this season, Plouffe is batting .259 on balls hit to right field, compared to just .213 on similar balls last season and .194 in 2012, according to FanGraphs. He's also had better results hitting to center field: a .417 average this year compared to .358 a season ago and just .233 to center in 2012.
Plouffe's new approach at the plate has also led to a higher percentage of line drives (26.5 percent) than ever before in his big-league career. And he's swinging at fewer pitches out of the strike zone (20.7 percent) than he did since coming into the majors in 2010.
That patience at the plate has been a common theme among the Twins' lineup, but Plouffe's ability to lay off pitches -- especially ones that miss the inside of the strike zone -- have helped him spray the ball to all parts of the field.
"It's just trying to use the whole field, especially being conscious of that right side has helped with that," Plouffe said. "A lot of times, pitchers will just show you in off the plate. They're not trying to throw it for a strike, so if you can lay off that pitch and get back to the outer half, that'll help out with that."
Plouffe's home run numbers are down from the past few years after he hit 24 in 119 games in 2012 and 14 in 129 games last season. He has just one homer through his first 36 games this year, but his 15 doubles are just five shy from tying his career high -- and it's only mid-May.
Tuesday's fifth-inning double might have found the gap and not the outfield seats, but it still proved to be a big hit for the Twins in their 8-6 win.
"I think it's just where the ball's going," Plouffe said of his doubles. "I'm not trying to hit the gap. I would like to hit the gap every time. You just try to go up there and hit the ball hard. If it finds the gap, that's great."
"You saw him shoot one up the middle yesterday, staying inside the ball a little bit better," Twins manager Ron Gardenhire said. "It's according to how they're pitching him. . . . Now they're trying to make adjustments to him again. It's a constant game of adjustments, but he's definitely using the whole field a lot better."
Plouffe's ability to use the whole field isn't the only thing that's improved so far in 2014. His defense at third base has also taken a step forward. His .979 fielding percentage is the highest it's been during his time at third, and advanced fielding metrics back up that notion.
After bouncing around from shortstop to the outfield to third base over the past several years, Plouffe finally looks comfortable at third base. Part of that is simply gaining more experience at the position. But Plouffe also credits coach Paul Molitor for helping him improve a few things defensively.
"I worked a lot in spring training with my footwork and angles and stuff like that with Molly. We continue to work on that throughout the season," Plouffe said. "I kind of understand the position a little bit better. Molly's been a big help with being able to just understand what I'm trying to do out there and when I need to go get the ball, when I need to lay back and take that back angle.
"I'm getting happier with where it's at, but it still has some work, I think."
Follow Tyler Mason on Twitter
---