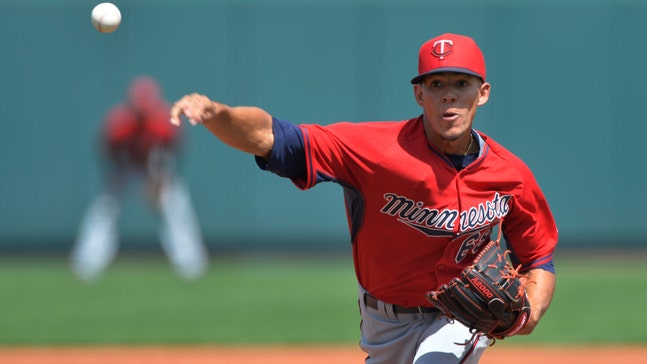 Twins pitching prospect Berrios assigned to minor-league camp
Published
Mar. 18, 2016 10:44 a.m. ET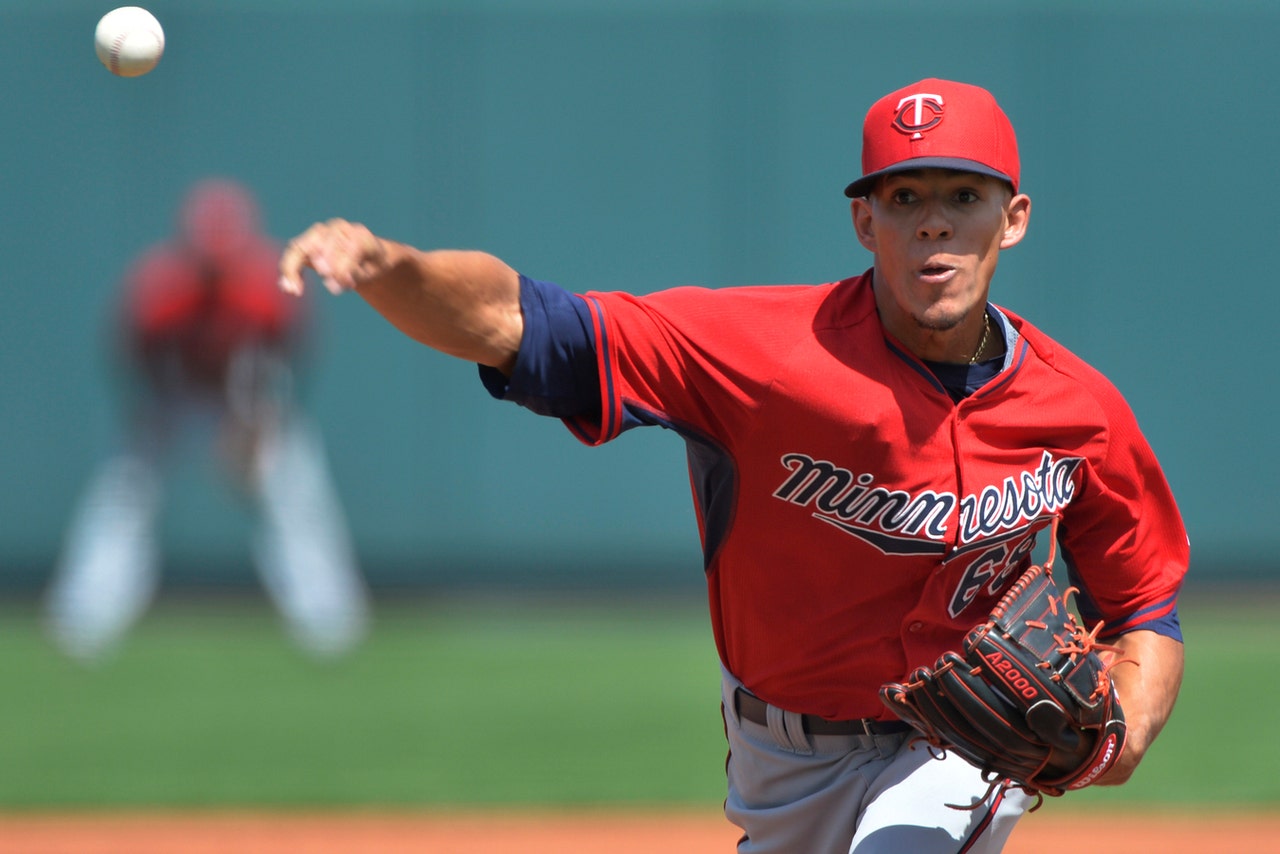 Top Minnesota Twins pitching prospect Jose Berrios is headed to the minor leagues to start the season, along with pitcher Alex Meyer and first baseman Kennys Vargas.
The Twins optioned Meyer and Vargas to Triple-A Rochester on Friday and reassigned Berrios to minor-league camp.
The 21-year-old Berrios, whom MLB.com ranks as the 19th-best prospect, pitched 4 1/3 scoreless innings in two Grapefruit League appearances, allowing two hits while walking three and striking out three.
The Twins appear likely to call up the righty at some point this season, after he went 14-5 with a 2.87 ERA last year in the minor leagues. But the team stands to gain an extra year before he can become a free agent if it waits at least 13 days to call him up.
The team also has a log jam of starters right now, with Trevor May, Tommy Milone and Ricky Nolasco battling for what appears to be one starting spot.
Vargas has played 111 games for the Twins the past two seasons, hitting 14 home runs in 390 at bats, but he had just two hits in 24 Grapefruit League at bats. The 25-year-old also must deal with the Twins' glut of players at his position, with Joe Mauer and Byung Ho Park in front of him in the pecking order.
The Twins on Friday also reassigned pitchers Nick Burdi and Aaron Thompson, catchers Stuart Turner and Mitch Garver and outfielder Joe Benson to minor-league camp. The team now has 43 players at its major-league camp.
---
---