Brandon Kintzler
Brandon Kintzler
Twins' offense rallies in 7th inning in 7-5 win over Marlins
Published
Jun. 8, 2016 11:23 p.m. ET

MINNEAPOLIS -- His knee wrapped in ice and a smile across his face, Trevor Plouffe was more relieved than anything after the Minnesota Twins beat the Miami Marlins on Wednesday night.
For one night, any physical pain or frustration from lack of production was an afterthought.
Plouffe hit a two-run homer and drove in the go-ahead run with a double off the right-field wall to help Minnesota keep up its power binge in a 7-5 victory over Miami.
"I just want to contribute to wins and I haven't been doing that lately," Plouffe said. "Tonight was a good, overall team win for us and just happy that I contributed today."
Joe Mauer and Byung Ho Park added solo home runs for the Twins, who tied a season high with four homers in the opening game of the series on Tuesday and have hit 12 home runs in the last six games.
Taylor Rogers (2-0) pitched one inning, and six relievers combined for 3 1/3 scoreless innings. Brandon Kintzler earned his first career save in place of struggling closer Kevin Jepsen.
"He's made his mark for sure," Twins manager Paul Molitor said of Kintzler. "We kind of have had some discussions around here about how we're having to use our bullpen, and we're having to mix and match. I don't know if it's classic bullpen by committee, but we've kind of changed roles here in the short term and give some people some opportunity."
Ichiro Suzuki had three hits for the Marlins to come within 29 of 3,000 for his major league career. Reliever Nick Wittgren (1-1) gave up two runs on four hits in 1 1/3 innings.
Plouffe hit his first home run in 20 games, a towering shot to left field with Mauer aboard in the third. Plouffe had hit .220 in 26 games since being activated off the disabled list on May 3 from a right intercostal strain.
Also dealing with a troublesome knee, Plouffe said the pain started to affect him mentally, as well.
"I think lately I've been letting it kind of creep into my mind a little too much," Plouffe said. "Today, I took all the precautions, did all the rehab and stuff that I need to do, but during the game I didn't wear this sleeve I've been wearing on my knee, and I just thought maybe that would take it out of my mind. Who knows if it did, but look what happened. I'm not going to wear it tomorrow, either."
CHANGE IN ROLES
Molitor said he would hold off on using Jepsen, who's been scored on in five of his last 11 appearances, as the closer in the "short term."
Jepsen is 2-5 with a 6.17 ERA in 25 games. Molitor said Kintzler and left-hander Fernando Abad could see time in the ninth inning.
Kintzler has a 2.30 ERA in 15 games. He allowed one hit to Marcell Ozuna but struck out Giancarlo Stanton to end the game.
RECORDS IN REACH
Suzuki is 14 hits away from tying Sam Rice (2,985) for 30th in major league history.
Including his 1,278 hits in Japan, Suzuki is seven hits away from Pete Rose's career hit record of 4,256 hits.
GARDY BACK TO THE BENCH?
Ron Gardenhire said he would "love to manage again" but he's not actively pursuing managerial jobs. The former Twins manager was hired as a special assistant to Minnesota general manager Terry Ryan in April and said Wednesday he's enjoying the role, which has him instructing and evaluating in the minor leagues.
However, a desire to manage is still there for the 58-year-old Gardenhire.
"As long as a team has a manager, I have no interest," Gardenhire said. "If a team decides to make a move and they want to talk to me, I'd be glad to talk to them because I'd love to manage again. But it's not live or die, take it or leave it. I'd love to do it because I love baseball. But I'm fine, I'm happy with what I'm doing right now."
TRAINER'S ROOM
Twins: Right-handed reliever Trevor May pitched for the first time since June 1. May had been held out with a back issue similar to what caused him to miss six games last September. He got a groundout on two pitches to end the sixth. ... OF Danny Santana (left hamstring strain) has progressed to running and general manager Terry Ryan said he's running at about 70 percent after going on the disabled list on May 30.
UP NEXT
A pair of right-handers start in the final matchup of the three-game series as Ervin Santana (1-5, 4.50 ERA) starts for Minnesota against Tom Koehler (3-6, 4.50). Santana has lost his last three starts while allowing 14 runs in 16 2/3 innings. Koehler hasn't allowed more than three runs in his last six starts.
---
---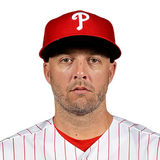 Get more from Brandon Kintzler
Follow your favorites to get information about games, news and more
---