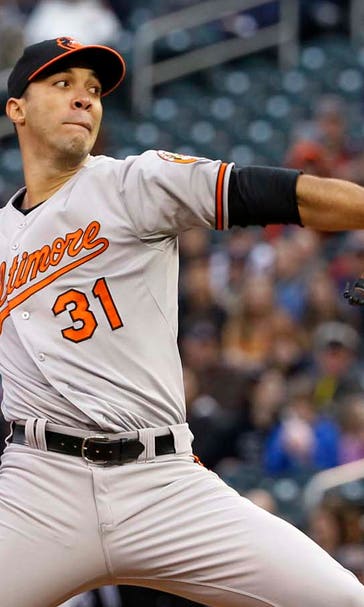 Twins offense fizzles, Orioles claim first win of series
BY foxsports • May 2, 2014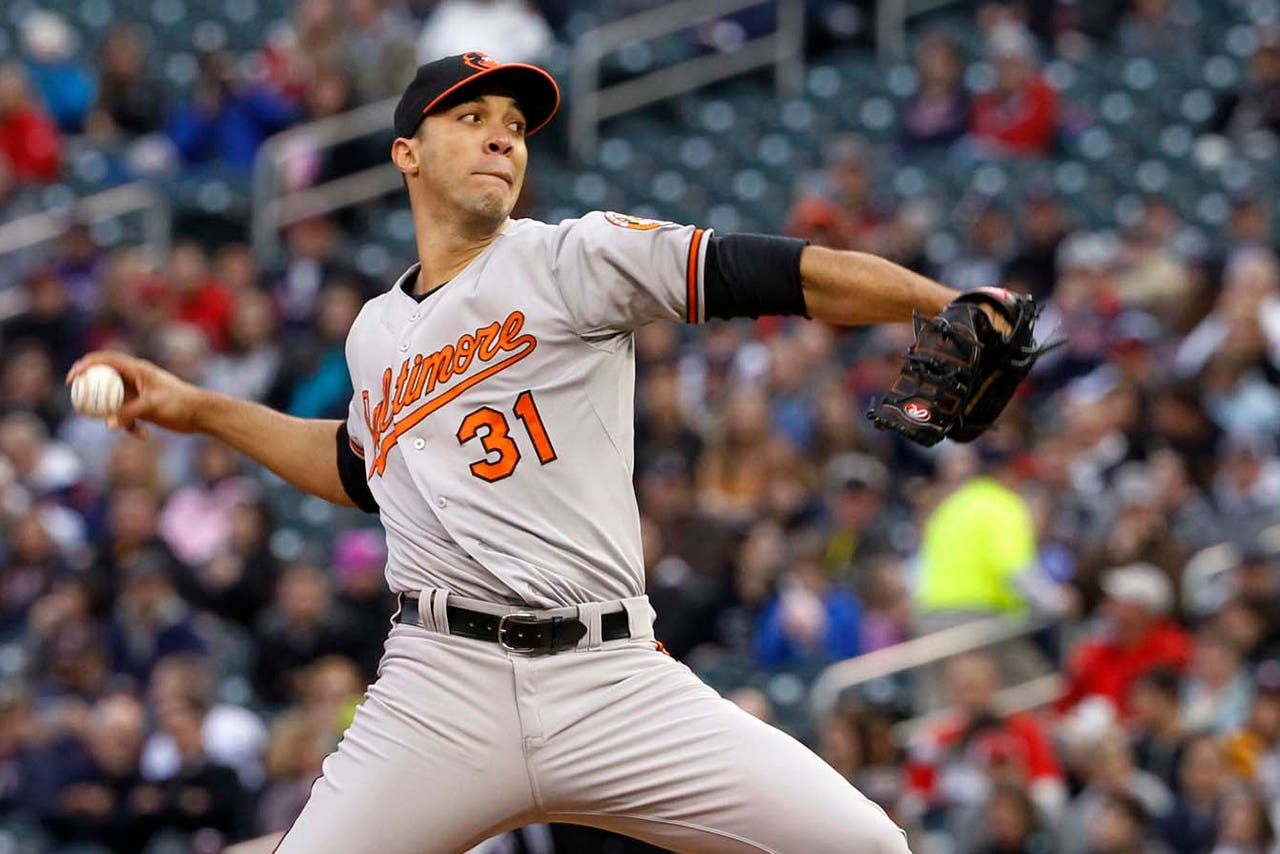 MINNEAPOLIS (AP) -- Ubaldo Jimenez finally had his breakthrough with the Baltimore Orioles.
They're looking for a lot more sharp starts like this.
Jimenez struck out a season-high 10 over seven-plus scoreless innings for his first win for Baltimore, and Nelson Cruz hit a two-run home run to pad his lead for the Orioles in a 3-0 victory on Friday over the Minnesota Twins.
"I was really happy. I needed to be there for the team given the circumstances," Jimenez said. "They played two games yesterday, they got here about 6 a.m., the bullpen is pretty tired, so I was able to do what I was supposed to do."
Jimenez (1-4) allowed only three hits while taking a significant step forward from five rough starts to begin his $50 million, four-year contract with the Orioles. Jimenez dropped his ERA from 6.59 to 5.19, after leaving with one out in the eighth following Eduardo Escobar's double.
"No doubt we need him," Cruz said.
Zach Britton stranded the runner with a groundout and a called third strike on Joe Mauer, and Tommy Hunter picked up his eighth save in nine tries by pitching the ninth. Trevor Plouffe led off with a double, but Hunter struck out the next two and ended the game on a groundout.
Ricky Nolasco (2-3) gave the Twins a complete game, giving up nine hits and one walk while striking out six for his eighth career nine-inning appearance.
Cruz doubled in the fourth, scoring on a double by Matt Wieters, before his soaring drive into the third deck above left field followed a leadoff single by Manny Machado in the sixth inning. Cruz, who entered the night tied for fourth in the league in homers, has gone deep eight times already with his new team. This was the seventh time in the last 13 games he drove in two runs or more.
The sign that this would be Jimenez's night came in the third inning, when the first two Twins he faced reached base. The 30-year-old right-hander with the herky-jerky delivery dug in and struck out the side after that: Brian Dozier, Mauer and Plouffe.
"He's such an engaging likable young man, but don't ever underestimate the drive and the want to that he has," Orioles manager Buck Showalter said.
From the third into the eighth, Jimenez retired 16 of 17 batters, with the only outlier a fielding error by second baseman Jonathan Schoop that put Escobar on with two outs in the fifth.
"It made me be a little more comfortable knowing I was able to get out of a jam," said Jimenez, who struck out 13 Twins in the last game of the season here for the Cleveland Indians last year.
Jimenez, who threw a season-high 118 pitches, had issued 17 walks in 27 1-3 innings over those prior five starts. Three runs allowed was his lowest total.
"Every pitch was pretty nasty," Escobar said.
Nolasco, who received the richest deal the Twins have ever given a free agent from another team, likewise has had a rocky start to the $49 million, four-year contract he signed with the club. But only on the road, where the right-hander has taken the mound four times.
In two turns at Target Field, Nolasco has allowed just four runs on 14 hits and two walks in 17 innings.
"Just got beat tonight by some good pitching. Not much you can do," Nolasco said.
These were two tired teams taking the field, each forced into a doubleheader the day before by wet weather prior to that. The Orioles swept the Pittsburgh Pirates in Baltimore on Thursday and arrived in Minneapolis not long before sunrise.
Jimenez, though, had a full night of rest. He flew to town a day early.
"That was what the doctor ordered. That was a well-spent plane ticket," Showalter said.
Notes: The Orioles will send LH Wei-Yin Chen (3-1, 4.34 ERA) to the mound on Saturday afternoon, and RH Kevin Correia (0-3, 7.33 ERA) will pitch for the Twins. Chen has won both of his road starts this year. Correia gave up eight runs in only 2 1-3 innings in his last turn.  . . . Correia went down to the bullpen as the emergency pitcher in case the game kept going the night before. Was he warming up, Twins manager Ron Gardenhire was asked? "No, he was freezing," Gardenhire quipped.  . . . Prized Orioles prospect Kevin Gausman, the fourth overall pick in the 2012 amateur draft, was diagnosed with a form of pneumonia, Showalter said, but the RHP should be able to resume pitching for Triple-A Norfolk as soon as he's feeling well again.  . . . The Twins announced their rained-out game against Detroit last Sunday will be made up as part of a day-night doubleheader on Aug. 23 when the Tigers make their next weekend trip to Target Field.
---