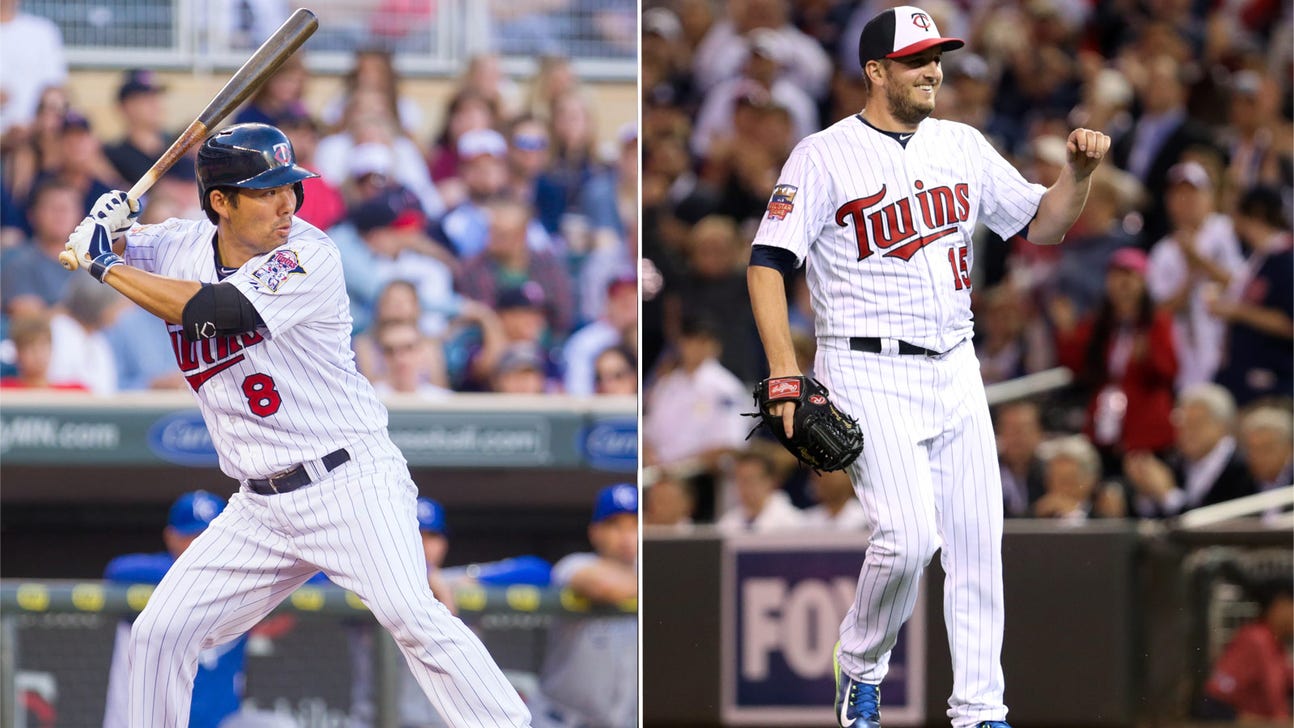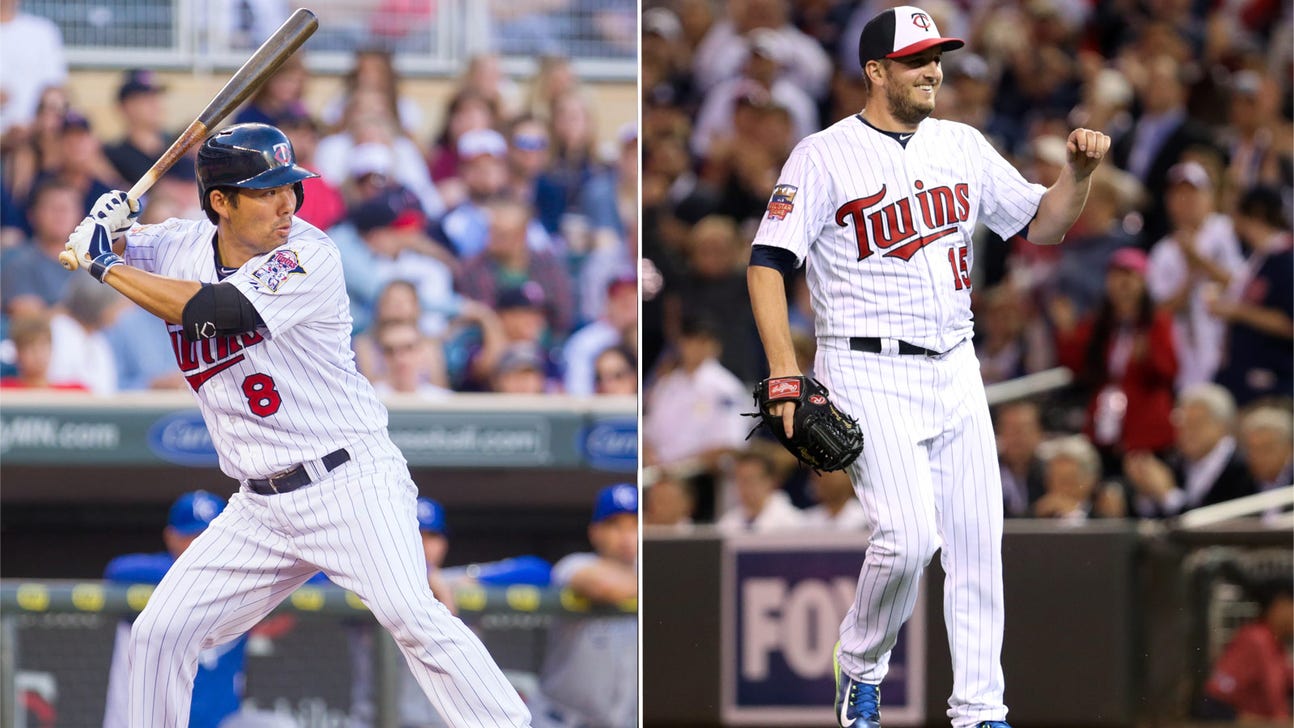 Twins monthly recap: July
Published
Aug. 1, 2014 12:40 p.m. ET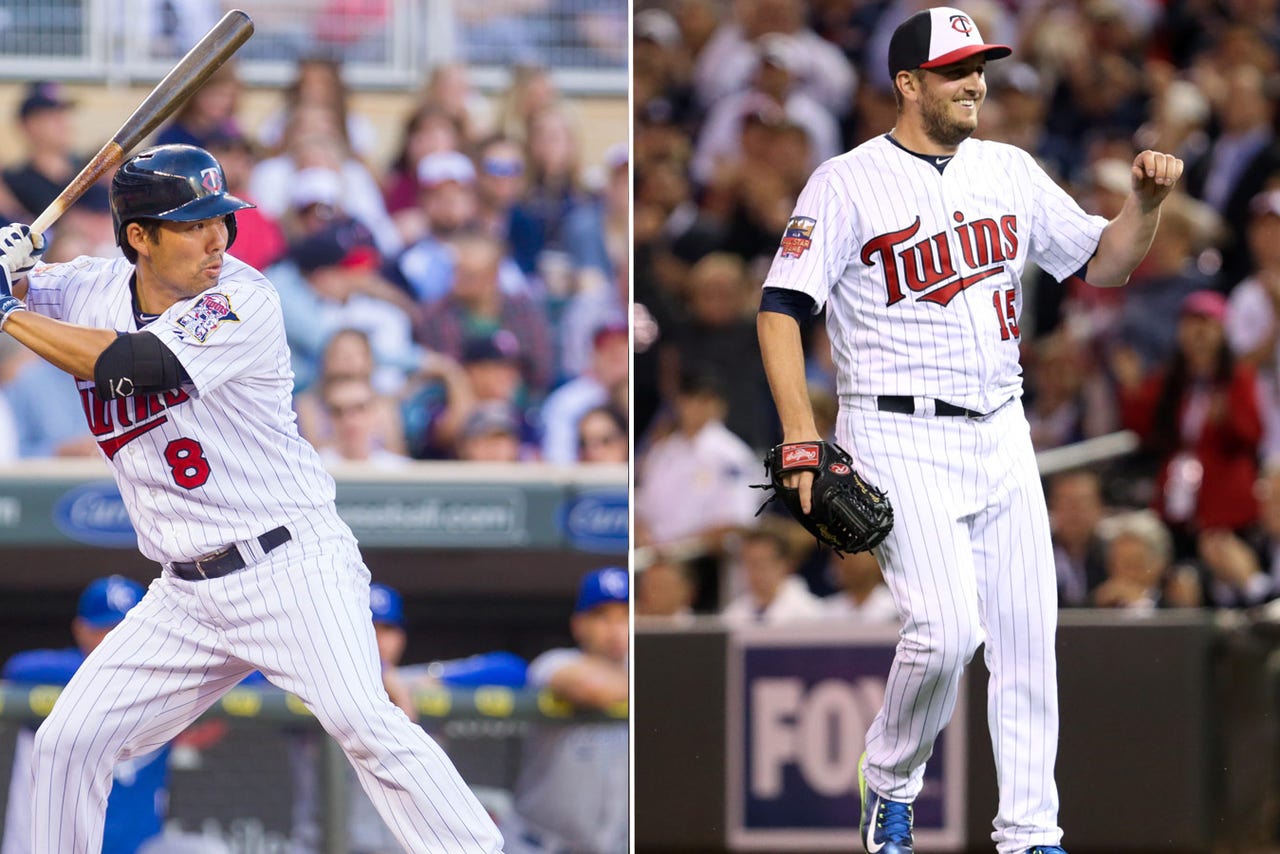 Throughout the season, we'll take a look back at the month that was for the Minnesota Twins. Today marks the fourth installment, looking at a disappointing July that resulted in a few trades prior to Thursday's non-waiver trade deadline.
June record: 11-15
Tyler Mason's player of the month: C Kurt Suzuki, .329 average, 10 RBI, 5 doubles
July was a big month for Suzuki. Not only was he arguably Minnesota's best hitter, but he also earned a trip to his first-ever All-Star Game -- which happened to take place at Target Field, Suzuki's home park. He and teammate Glen Perkins teamed up to close out the ninth inning of the All-Star Game, securing a win for the American League. And Thursday, the final day of July, Suzuki was rewarded for his productive year by receiving a two-year contract extension from the Twins, with a vesting option for a third year. Once rumored to be a possible trade candidate, Suzuki is now Minnesota's catcher for the foreseeable future.
Tyler Mason's pitcher of the month: LHP Glen Perkins, 1.50 ERA, 11 K, 6 saves in 12 games
Like Suzuki, Perkins earned a trip to this year's All-Star Game, the second consecutive year Perkins was selected for the midsummer classic. This one was extra special for Perkins, a Stillwater, Minn., native who got to pitch in baseball's big game in his home state. He added the cherry on top by earning a save in the All-Star Game. As memorable as that game was, Perkins had a solid month of July with the Twins, saving six games while allowing just two runs in 12 innings.
Looking up: As much as the Twins' starting rotation and offense struggled in July, Minnesota's bullpen was solid -- although the relievers did allow four runs (three earned) in Thursday's loss to Kansas City. Before that, though, the bullpen posted a combined 2.13 ERA over its previous 23 games, striking out 64 batters and walking just 12 over 84 2/3 innings. While Perkins was the rock of that bullpen, set-up man Casey Fien had a solid July (2.19 ERA, 10 K in 12 1/3 IP), as did left-hander Brian Duensing (0.96 ERA, 9 K, 1 BB in 9 1/3 IP).
Looking down: Hitting with runners in scoring position has been a big problem for Minnesota throughout much of the season, but it was highlighted in July. The Twins had 14 games this past month in which they left at least eight runners on base. During the recent series against Kansas City, Minnesota went 2-for-12 with runners in scoring position in back-to-back games. A lack of clutch hitting was one of the main reasons the Twins averaged just 3.8 runs per game in July, the second-lowest monthly average this season.
Looking back: After the All-Star break, the Twins were hoping to capitalize on a 10-game homestand and perhaps inch closer to .500. Instead, Minnesota was swept by Tampa Bay out of the break and went just 3-7 in those 10 games. It was clear at that point that the Twins were going to be sellers as the trade deadline approached, and that was exactly the case. Minnesota dealt first baseman/DH Kendrys Morales -- whom the Twins signed in early June with the hope of bolstering the offense -- to Seattle in exchange for minor league pitcher Stephen Pryor. And Thursday, the day of the deadline, Minnesota shipped outfielder Sam Fuld -- a waiver claim early in the year -- to Oakland for left-hander Tommy Milone.
Looking ahead: Minnesota will continue to build toward 2015 and beyond, as it's clear now that the Twins won't be contenders in 2014 -- an all-too-familiar feeling for this team after falling out of the race early in each of the past three years. One move Thursday that will give fans something to watch in August was the recalling of first baseman Kennys Vargas. The 24-year-old Puerto Rico native was brought up from Double-A New Britain after hitting 17 homers in 97 games for the Rock Cats. Twins fans are likely hoping for more prospects to earn the call-up, including pitchers Alex Meyer and Trevor May, both of whom have pitched well for Triple-A Rochester. With no pennant race to worry about, the development of younger players will be one thing to watch for the rest of the season.
Follow Tyler Mason on Twitter
---