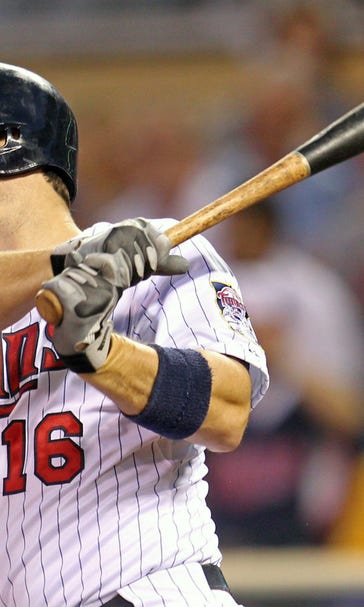 Twins Friday: Willingham sent to DL
BY foxsports • April 11, 2014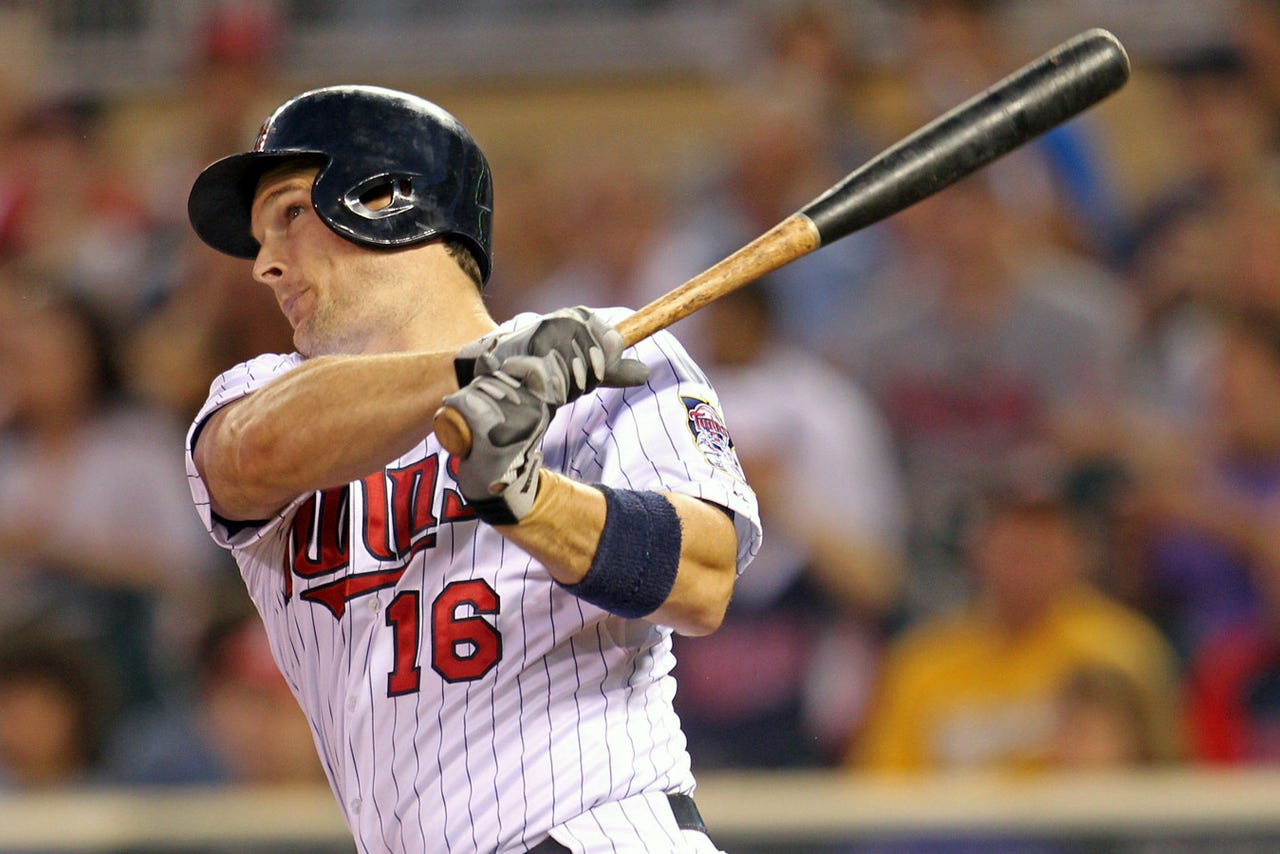 MINNEAPOLIS -- The Minnesota Twins were hopeful that left fielder Josh Willingham could avoid the disabled list after getting hit in the hand with a pitch on Sunday.
But Willingham wasn't making the progress he'd hoped after taking swings in the cage, so he will indeed be placed on the 15-day disabled list with a hand contusion, assistant general manager Rob Antony said Friday. The Twins will recall reliever Michael Tonkin from Triple-A Rochester to take Willingham's place on the 25-man roster.
"We were initially encouraged because there wasn't a lot of swelling, and he was encouraged as well," Antony said of Willingham. "But when he swings, every time he does this and you feel it and it bites on you a little bit, then you've got to be comfortable when dealing with hands and everything. We don't want this to be something that lingers all season."
Antony added that Willingham will get an MRI on Saturday to make sure nothing else is wrong with Willingham's hand. Initial X-rays after the injury occurred revealed no break in the hand.
After hitting a career-high 35 home runs to go along with 110 RBI in 2012, Willingham hit just 14 homers and drove in 48 runs in an injury-plagued 2013. Despite a rough spring training, he was batting .294 through six games this year before he was hit in Sunday's game.
"It's very important to get him back in the lineup, especially the way he started the season for us," said bench coach Terry Steinbach, who is serving as the active manager for Friday's game. "For me, it was kind of the first time I got to see Willy swing the way some of you got to see him two years ago. I was excited to see that. It was unfortunate for him to get that ball off the hand. We're hoping that everything goes well in BP today. When they say day-to-day, maybe the possibility of having him in that lineup tomorrow I think would be great."
Already shorthanded with Oswaldo Arcia on the disabled list, the Twins couldn't afford to keep waiting for Willingham any longer, which is why they finally decided to put him on the 15-day DL.
"We've played short as long as we can," Antony said. "Now it's probably in his best interest to rest it a little bit. They can look into it a little further to make sure we're not missing some small fracture or something that could be going on in there."
Gardenhire to miss two games: Twins manager Ron Gardenhire won't be at Target Field for the next two days as he'll be attending a funeral in Ohio. Gardenhire flew from Minneapolis on Friday and will attend the funeral Saturday before returning home in time for Sunday's game.
The funeral is for Michael Hirschbeck, son of longtime umpire John Hirschbeck. Michael, who suffered from adrenoleukodystrophy (ALD), died Tuesday at the age of 27. Michael Hirschbeck used to spend time around the Twins in Minneapolis back when Tom Kelly was the manager and Gardenhire was a coach.
"There's a place in Gardy's heart for him," said Steinbach, who will serve as manager while Gardenhire is gone. "He was trying to figure out what he wanted to do yesterday because of his relationship with the Hirschbecks and obviously with Michael. You guys all saw Michael on our bench a lot. . . . We knew that he would try to do everything he could to get there."
Steinbach is in his second season as Gardenhire's bench coach and filled in a handful of times during the 2013 season when Gardenhire was ejected. But the 52-year-old Steinbach said Friday's game against Kansas City will be his first time managing a game -- at any level -- from the start of a game.
"Always an assistant. This is the first time at the helm," Steinbach said. "I'm a little excited about it."
While he'll be the one calling the shots Friday and Saturday, Steinbach admitted he'll lean on his fellow coaches to make in-game decisions. That includes Hall of Famer Paul Molitor, in his first season on the Twins' staff, as well as first base coach Scott Ullger.
"Yes, I'm managing here, but man, there's some great talent on our bench," Steinbach said. "This isn't my gig. I wear the hat, but come on, I'm going to be tapping into these guys and asking them, 'What do you think? What do we need? What do you think the scenarios are?' . . .
"The coaches we have on our staff, we want to win just as bad as the players do. So it's not about, 'Oh boy, Molly's a Hall of Famer. We should all listen to Molly.' If anybody's got anything to say that we think will help this ballclub, let's throw it out there. That's the way it's going to be these next two days."
As for Friday's lineup? Steinbach said he can't take the responsibility -- or the blame -- for that.
"There was something on the desk when I got here," he said. "Collectively, Gardy's got a good idea of what he wants. There's no secret we're going to stay in touch with him."
Follow Tyler Mason on Twitter
---