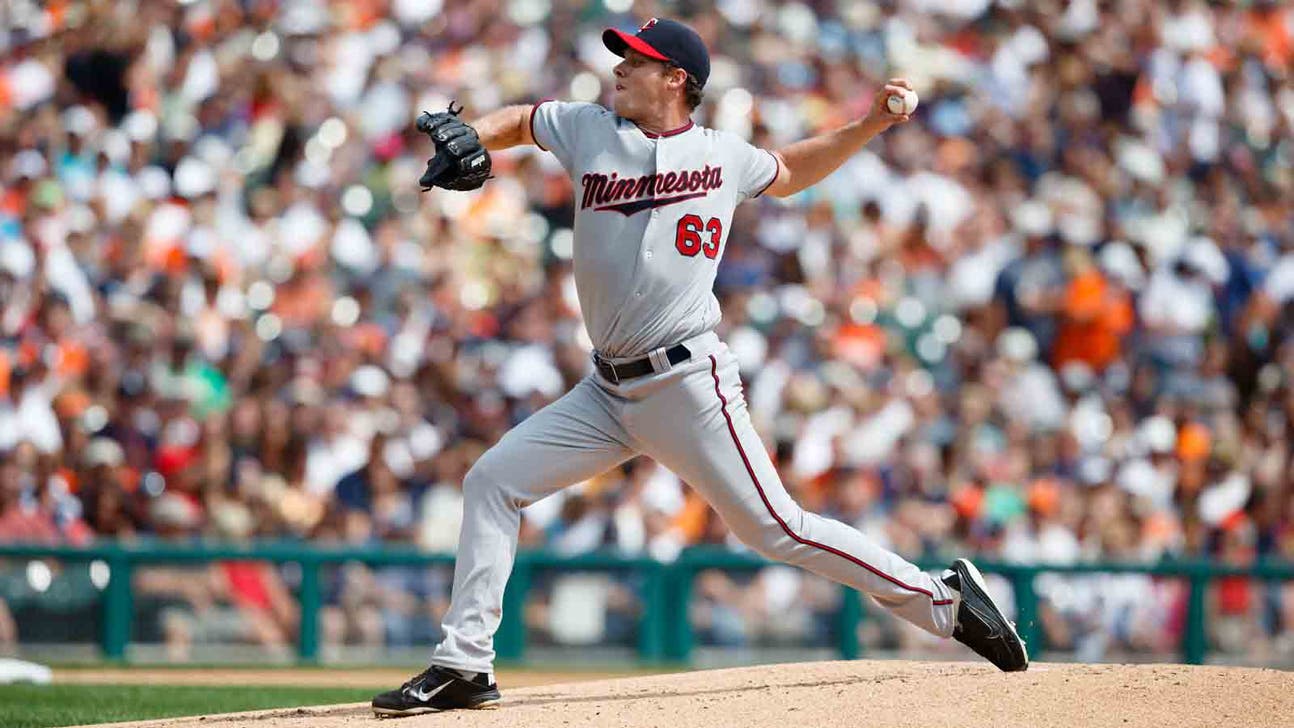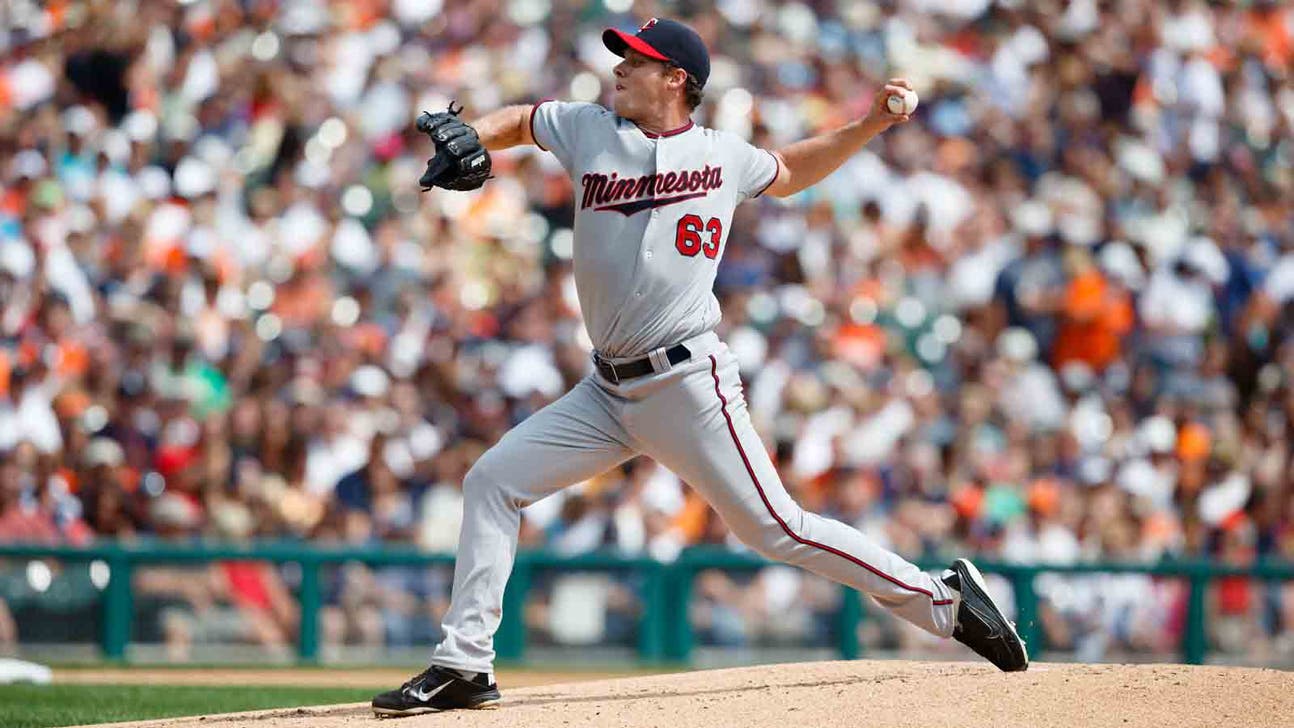 Twins' Albers could pitch in South Korea in 2014
Published
Jan. 25, 2014 4:22 p.m. ET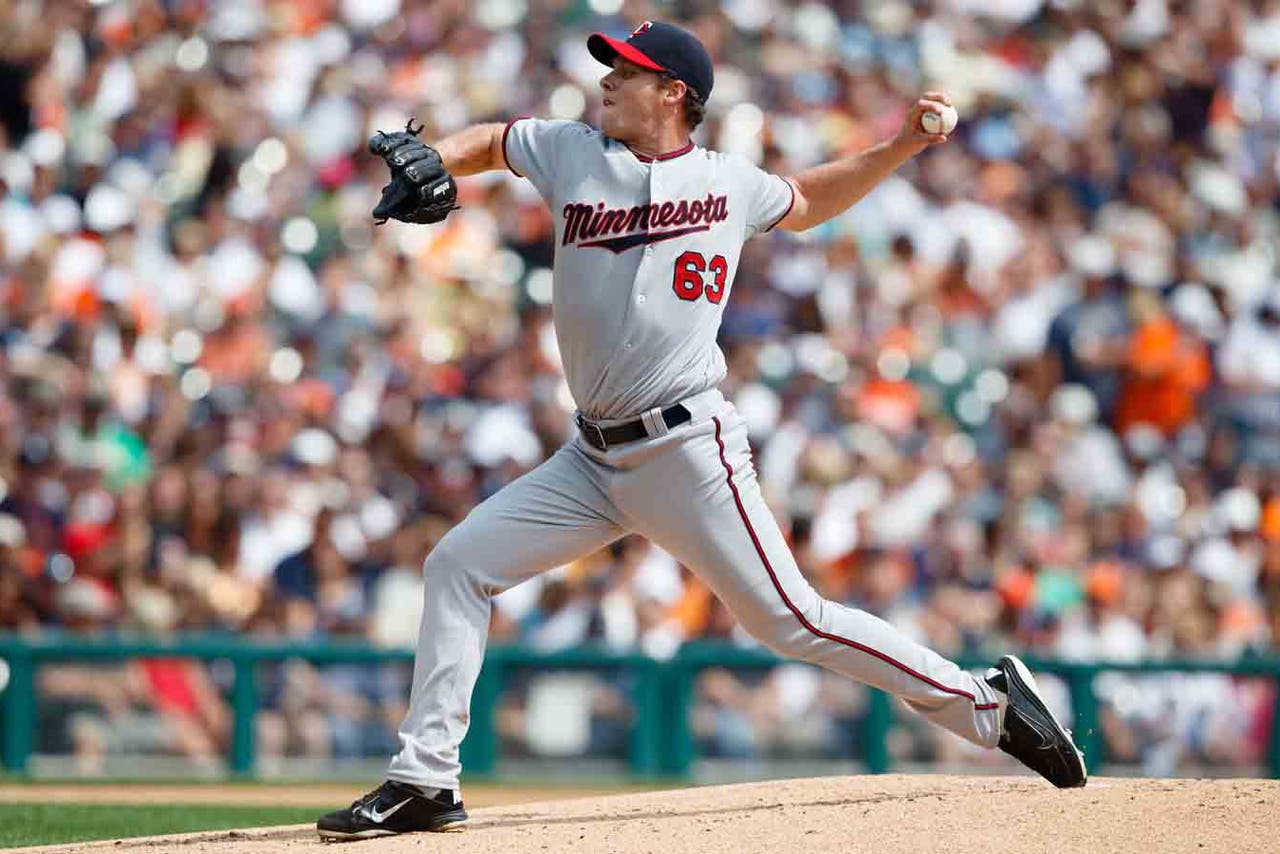 MINNEAPOLIS -- Andrew Albers doesn't speak a lick of Korean, but he might have to learn quickly.
A team from South Korea, the Hanwha Eagles, remains interested in the Twins left-hander. Albers said Friday that nothing was finalized yet as talks between the clubs were still ongoing, but it sounds as if there's a good chance Albers could pitch in Korea in 2014.
"It's one of those things you look at and you don't know if you can pass it up," Albers said. "It's an awfully tough decision. The Twins have been so great to me. They've given me so many opportunities. They took a chance on me when nobody else would, and that makes it a really, really tough decision."
Albers made his big league debut with the Twins in 2013, and his first two starts in the majors were about as great as the Saskatchewan native could have hoped for. He threw 8 1/3 scoreless innings in his debut against Kansas City on Aug. 6 and followed it up with a shutout one start later against Cleveland.
Two games into his major league career, Albers was 2-0 with a 0.00 ERA and quickly became a fan favorite.
"The first two starts, it's tough to beat that. It's one of those things where everything just kind of went right," Albers said. "You try to appreciate that because those nights don't come around too often as you play this game a little bit longer."
The rest of Albers' 2013 season didn't quite follow suit. The soft-tossing lefty went 0-5 with a 5.70 ERA in his final eight starts to finish 2-5 with a 4.05 ERA in 60 innings. Yet those numbers were enough to catch the attention of Hanwha, who recently contacted the Twins about acquiring Albers.
With four spots in the Twins' starting rotation penciled in, Albers would be one of several pitchers battling for the fifth and final spot. Knowing that the competition will be stiff this spring, his odds might be better off 6,000 miles away.
"He has a chance to do a little bit better in the contract area if he goes to Korea," said Twins general manager Terry Ryan. "I believe that we're going to facilitate this thing if they'll take him on.  . . . I think he'll end up in Korea. This is one of the better kids that we've got. It's a tremendous story of how he ended up here."
After Albers' impressive start to his Twins career, he became a big hit in his native country. He fielded numerous interviews with Canadian media outlets, and even had friends and family make the trip down from North Battleford, Saskatchewan, to watch him pitch at Target Field.
His newfound success led to other opportunities in his hometown. He partnered with a company called Cameco and took part in "Dream and Believe" camps, where he spoke to kids at local schools to help spread interest about baseball in a hockey-dominated country.
"It's kind of dying out up there. It needs a little bit of a resurgence, so hopefully we can do that a little bit," Albers said. "It's been neat to be a part of things like that."
Now Albers might be trying to promote baseball in South Korea as a member of Hanwha in the nine-team Korean Baseball Organization. The 28-year-old lefty admitted he doesn't know a ton about his potential new league or team -- or the South Korean culture, for that matter.
What Albers does know is that leaving behind the organization that gave him a chance after Tommy John surgery and a stint in independent ball won't be an easy thing to do.
"You always hear about the organization and how it's tremendous that way. I've been getting to experience the way they've handled this and handled me in the past. It's just incredible," Albers said. "I'm so thankful to them for the opportunities that they've given me and so grateful. I'm hoping that I end up back here at some point. If it's not this year, then hopefully in the near future and we'll go from there."
Follow Tyler Mason on Twitter
---