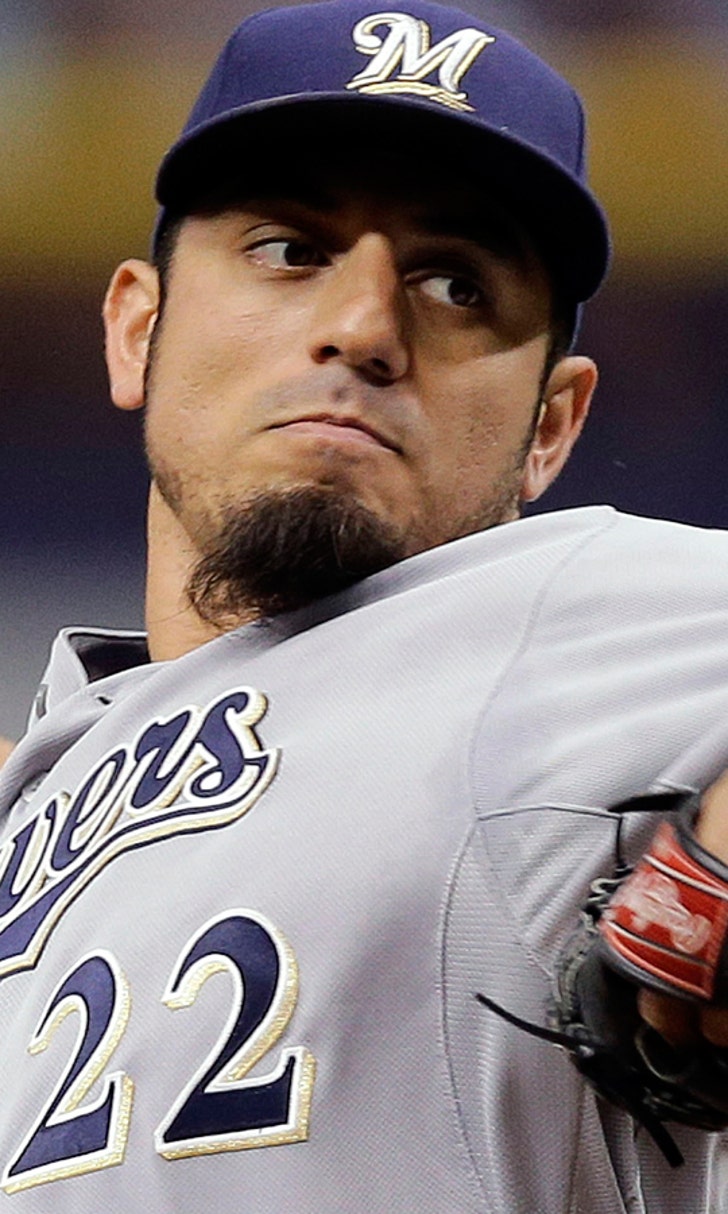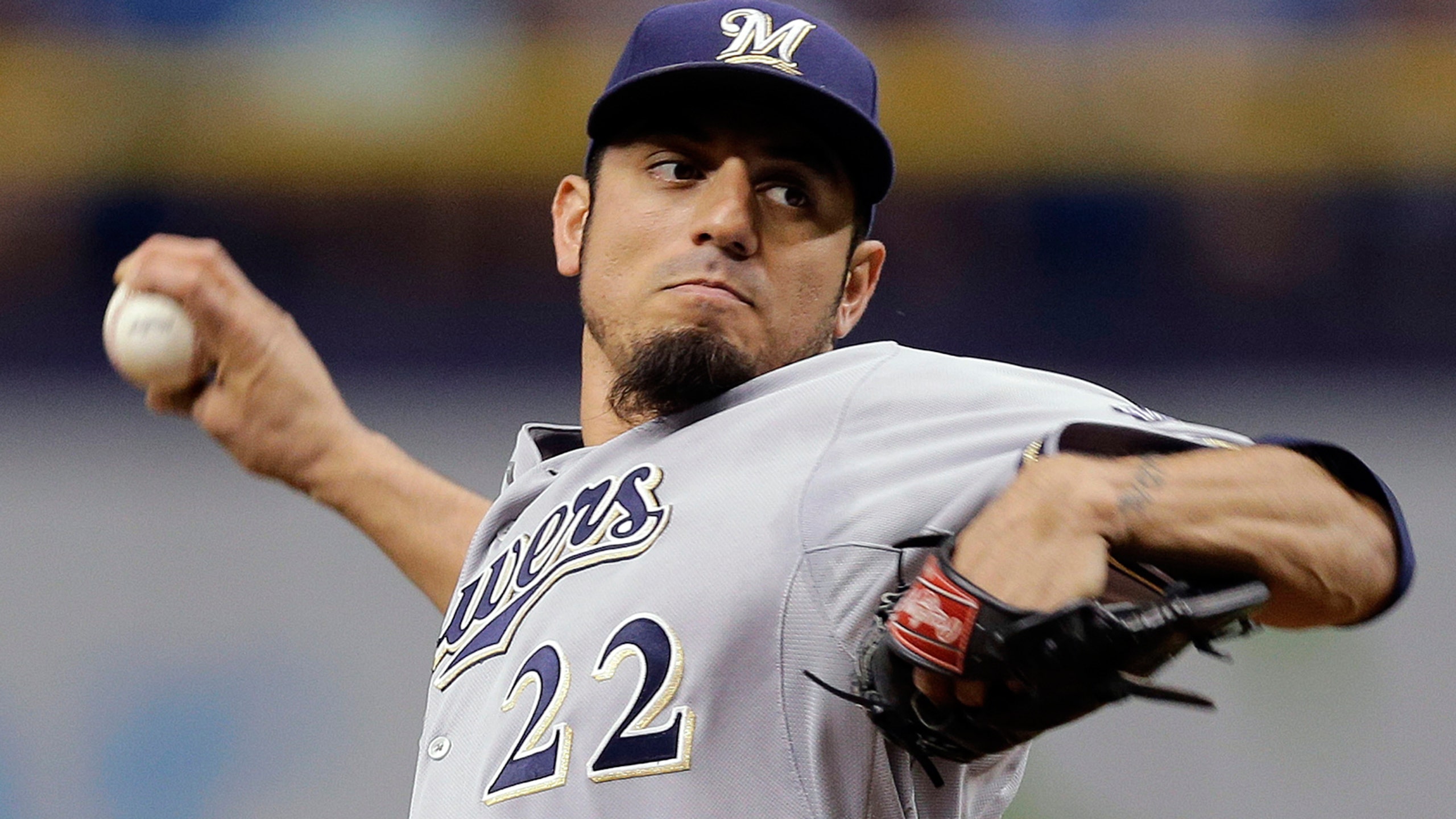 Trouble brewing: Garza to DL
BY John Halpin • August 6, 2014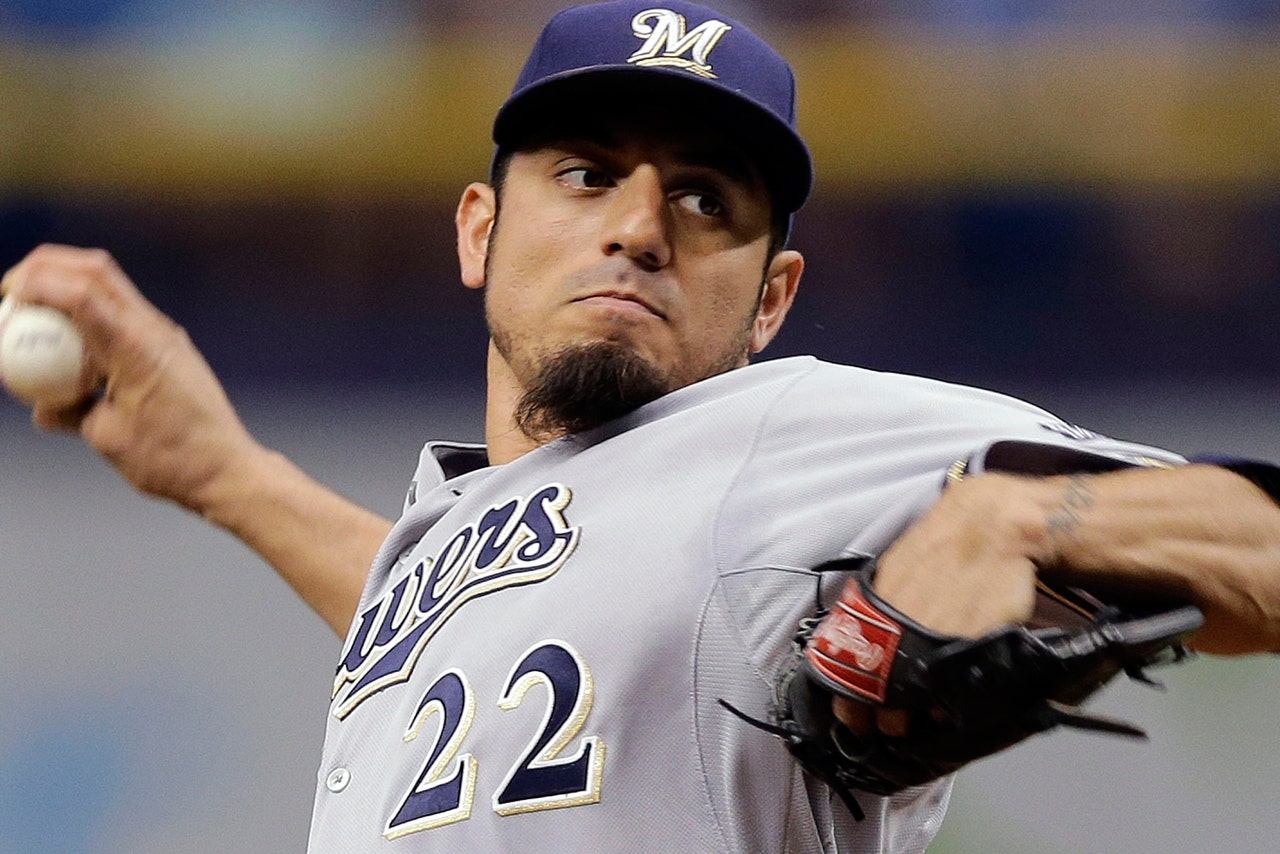 Everyone's got a pain in the side these days, huh? The Brewers have placed SP Matt Garza on the DL with a strained rib cage. These issues often take a month to heal, but according to the team's website, Garza and manager Ron Roenicke are both hopeful that the pitcher will be able to return on August 19, when eligible.
According to FOX Sports Wisconsin's Andrew Gruman, Garza will rest for about a week before being re-evaluated. Stay tuned, and plan to stream starters during what is hopefully a short-term absence. Garza's real-life replacement is TBD, with Marco Estrada and Mike Fiers being candidates to start for the Brewers on Saturday.
Tuesday's studs & duds
Stud: Johnny Cueto continued his 2014 awesomeness with a two-run complete game. If Clayton Kershaw gets hit by a bus this week, Cueto will have a good shot at the NL Cy Young Award.
Stud: Rangers SP Colby Lewis shut out the White Sox to lower his ERA to 5.50.
Stud: Lewis' teammate, Robinson Chirinos, hit his 10th and 11th home runs of the season. He's gotta have his AL-only owners doing celebratory cartwheels at this point.
Dud: Arizona's Wade Miley allowed 10 runs in 4 2/3 innings. Ouch.
News & notes
Tuesday's blog post included a note about Andrew McCutchen likely heading to the DL with a strained oblique, per a report from the Pittsburgh Tribune-Review. It turns out that McCutchen has a fractured rib, and the team will monitor his progress before making a DL decision. He's far from being out of the woods with this injury, but might not wind up on the DL after all. My apologies for jumping the gun on McCutchen's status.
In other Pirates' news, 3B Pedro Alvarez has been placed on the bereavement list, and will miss at least three games.
Javier Baez batted second for the Cubs in his big-league debut on Tuesday. He struck out three times in his first five at bats, and hit this extra-inning home run in his sixth appearance. That's Baez's short-term fantasy future in a nutshell.
Twins 1B Joe Mauer began a rehab assignment on Tuesday, and hopes to come off the DL next week.
The Astros aren't sure if OF George Springer (quad) will come off the DL on Thursday or Friday.
Red Sox OF Shane Victorino had season-ending back surgery on Tuesday, and new teammate Allen Craig is on the DL with a sprained foot. Daniel Nava, who was in danger of losing playing time after last week's trading frenzy, is in a much better place now.
Blue Jays 3B Brett Lawrie came off the DL on Tuesday, played three innings, and left the game with a sore back that will require an MRI; he's day to day. The same BlueJays.com story notes that 1B Edwin Encarnacion (quad) isn't that close to returning.
Braves SS Andrelton Simmons left Tuesday's game with a sprained ankle, and is day to day. Figure that he'll rest this afternoon and come back on Friday.
Rockies OF Carlos Gonzalez (ankle) will probably return to the lineup today after pinch-hitting last night. In other Rockies' news, SP Brett Anderson left Tuesday's game with back spasms, and is probably headed to the DL, according to manager Walt Weiss. Michael Cuddyer begins a rehab assignment today, and could return during the week of August 18 if all goes well.
Brewers 2B Scooter Gennett (quad) missed another game on Tuesday, and is still day to day.
Streaming starters
Drew Smyly was just shy of mediocre in his first start with the Rays, so we're down to 66-47 for the season. Today's pick is Pittsburgh lefty Jeff Locke (owned in 5.3 percent of FOXSports.com leagues) against the Marlins, while Thursday's selection is new Marlin Jarred Cosart (4.4 percent owned) at Pittsburgh. I don't love Cosart, but with the Pirates down McCutchen, Alvarez and possibly Neil Walker, their lineup could struggle.
See you back here tomorrow morning.
---