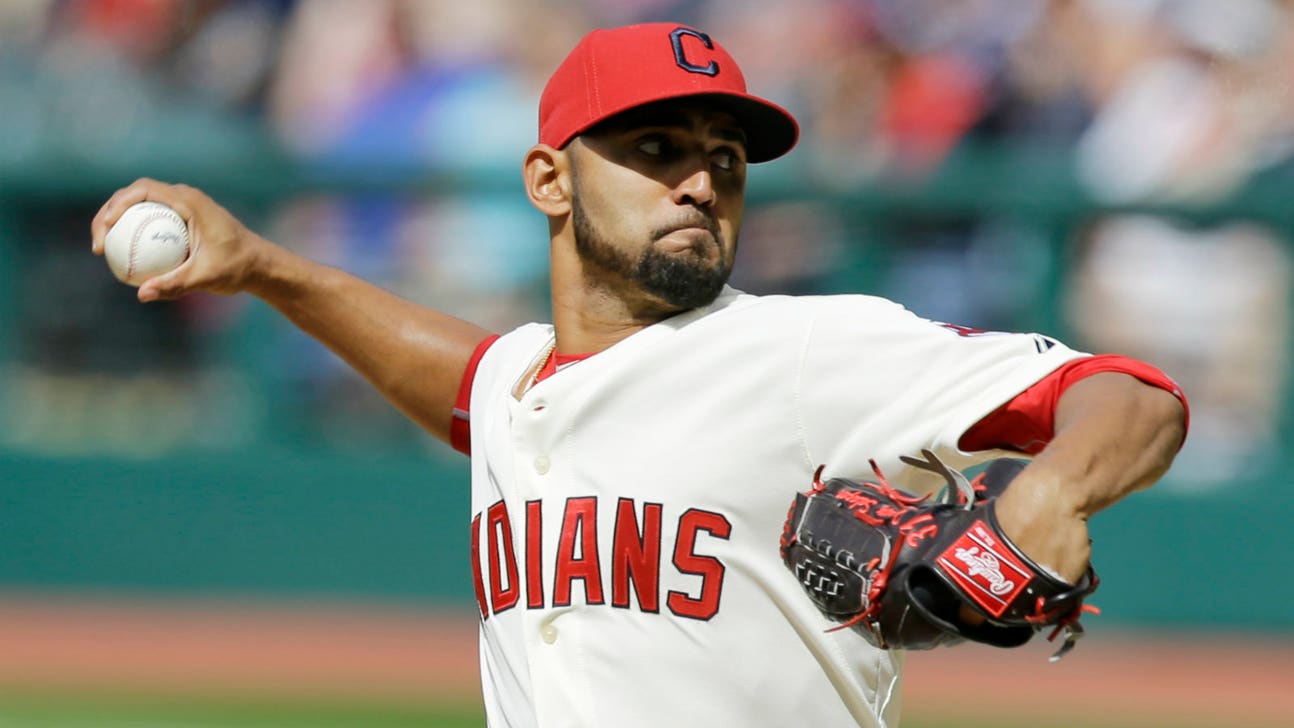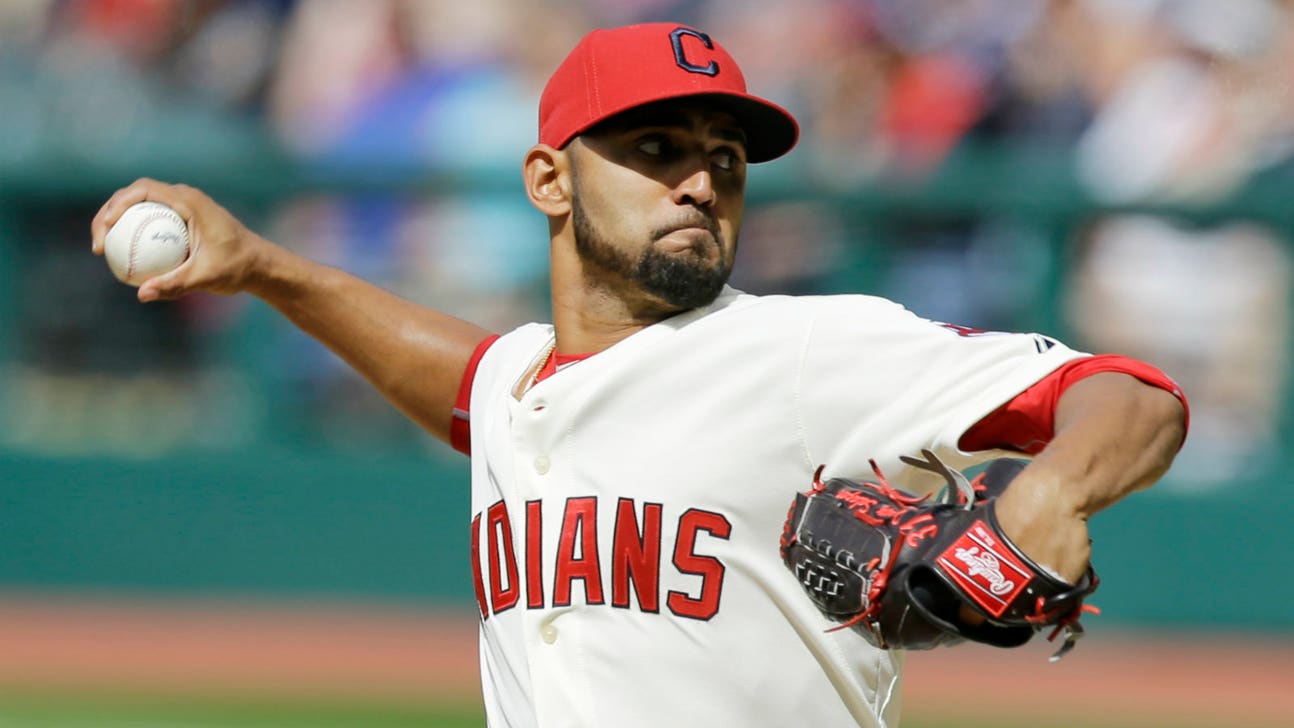 Tribe offense gives Salazar plenty of support
Published
Jun. 12, 2015 10:18 a.m. ET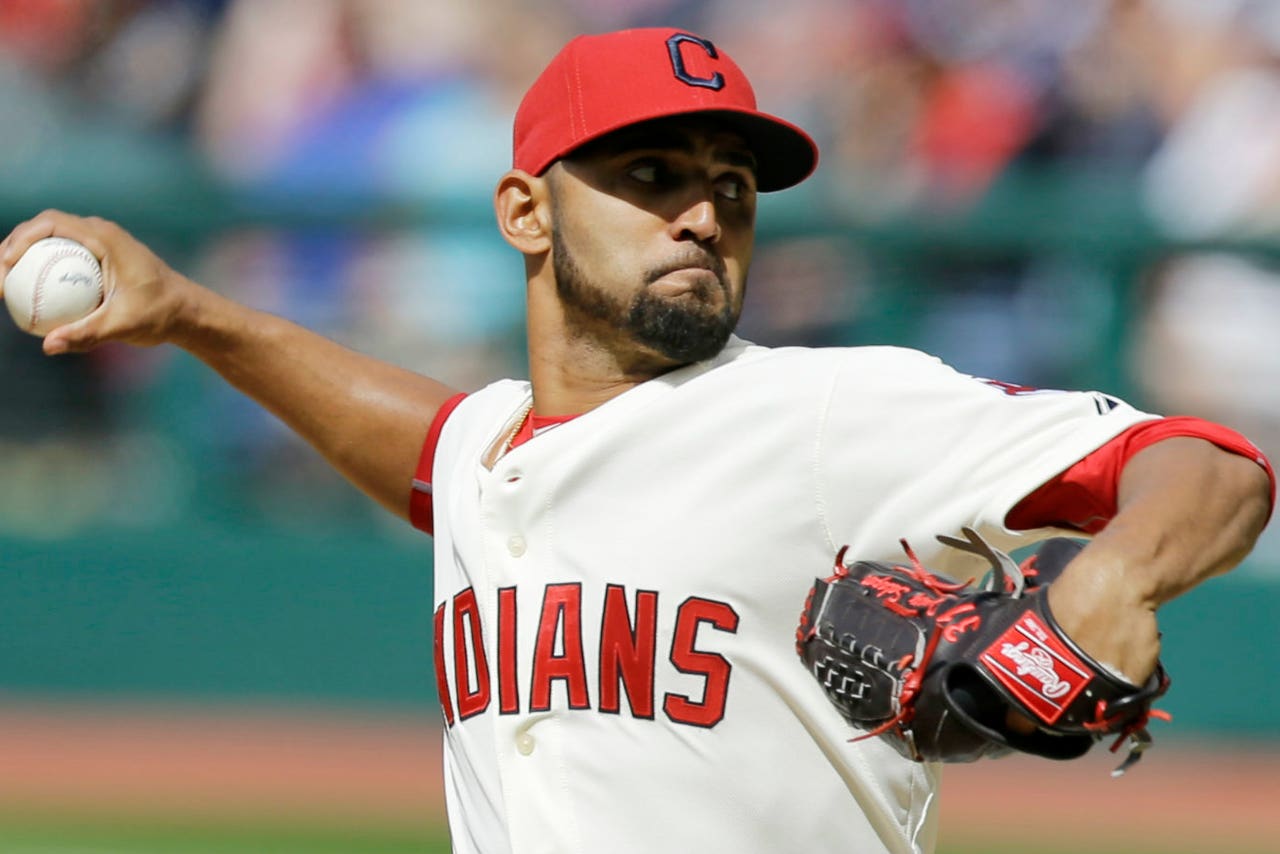 Danny Salazar leads the majors in strikeouts per nine innings and usually gets tremendous support from the Cleveland Indians.
They may have trouble giving him many runs to work with Friday night due to their woes against David Price.
Price rarely loses to the Indians and takes the mound in this three-game series opener at Comerica Park for the Detroit Tigers, who have dominated this rivalry of late.
Salazar (6-1, 3.50 ERA) averages 11.82 strikeouts per nine innings after he registered 10 and yielded one run in seven-plus innings to earn Saturday's 2-1 home win over Baltimore. The right-hander began the season in the minors due to a poor spring before being called up April 18.
"Right now, so far, I'm much better," he said. "I have my own routine, something I didn't have in spring training. I'm working on it every day. That's helped me a lot."
Salazar is third in the majors with a 7.30 run support average, though receiving that kind of backing against Price (5-2, 2.70) could be unlikely. The left-hander is 7-1 with a 2.40 ERA in 10 career starts against the Indians, allowing three unearned runs in 5 2-3 innings in a 9-6 victory April 11 in which he didn't get a decision.
Detroit (31-29) is 10-2 in Price's starts after Saturday's 7-1 road win over the Chicago White Sox in which he struck out 11 in a five-hitter for his second complete game.
Price has a 1.48 ERA in his last four outings. Batters swing and miss at his fastball 16.5 percent of the time and 21.0 percent against his changeup.
"He is really more about the edges of the plate and his changeup, which is always kind of in the area which keeps the pitch count down," manager Brad Ausmus said.
Both starters face some difficult matchups.
Carlos Santana is 7 for 20 off Price and Ryan Raburn is 7 for 21 with a homer.
Indians second baseman Jason Kipnis will likely return to the lineup after he was not in it for the first time in Thursday's 6-0 win over Seattle. Kipnis is 3 for 12 versus Price and a .253 hitter against lefties.
Salazar is 2-1 with a 2.93 ERA in six starts against the Tigers and was responsible for the only victory over them in six meetings this season April 24 when he yielded one run with 11 strikeouts over seven innings in a 13-1 rout.
Miguel Cabrera is 8 for 17 with a homer and eight strikeouts versus Salazar and red-hot Ian Kinsler is 5 for 12 with a homer.
Cabrera went 0 for 3 in Wednesday's 12-3 loss to the Chicago Cubs as his streak of reaching base ended at 27 games. Kinsler was 2 for 3, improving to 11 for 24 in his last six games.
Kipnis is second in the AL with a .333 average and Cabrera is fourth at .325.
The Tigers, who have captured 12 of the last 14 meetings, may choose to be patient against Salazar since he averages an AL-high 4.07 pitches per batter.
Cleveland (28-31), which ended a three-game slide Thursday, starts a five-game trip after capturing its previous four road series.
---