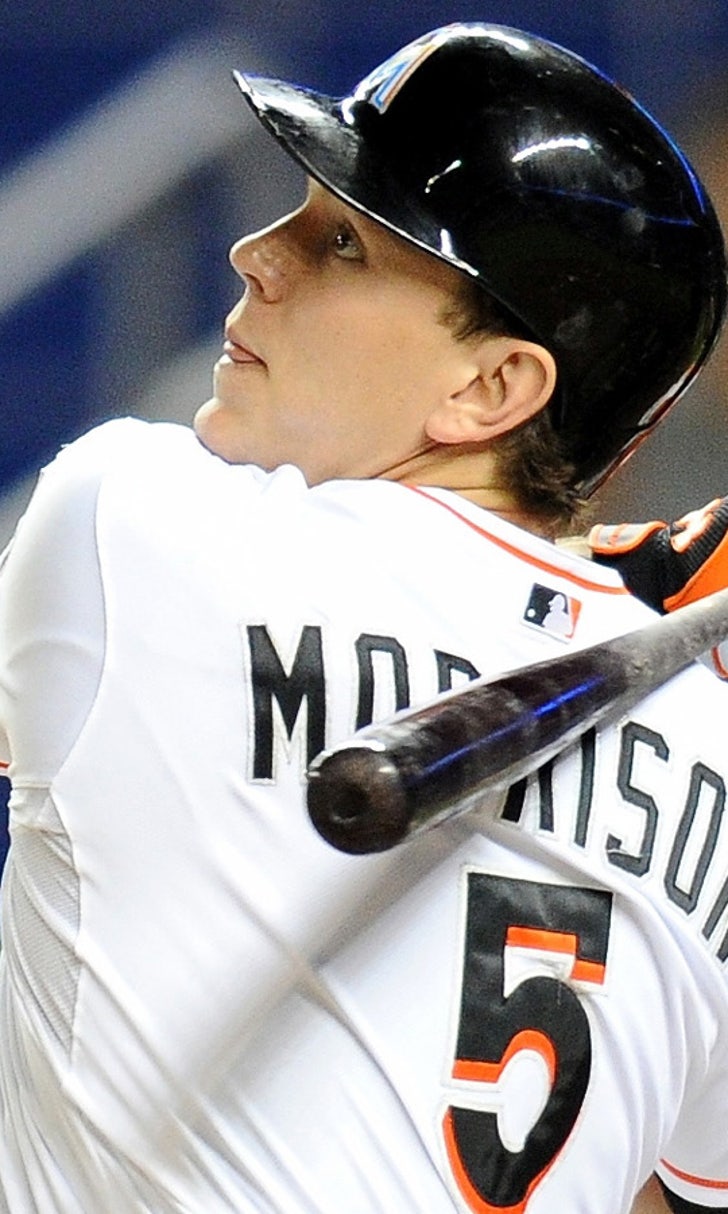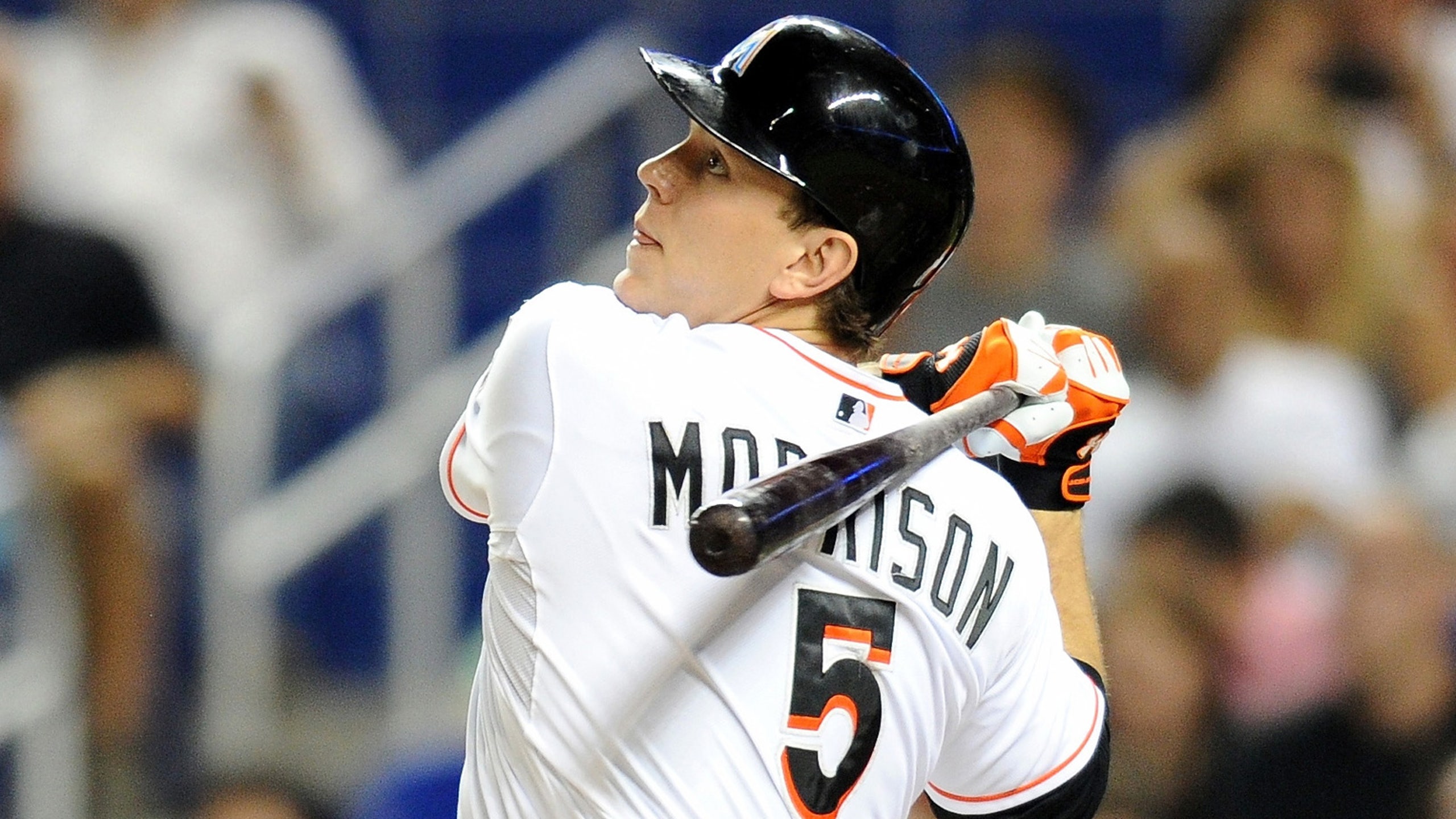 Trading Logan Morrison all part of Marlins' approach
BY foxsports • December 14, 2013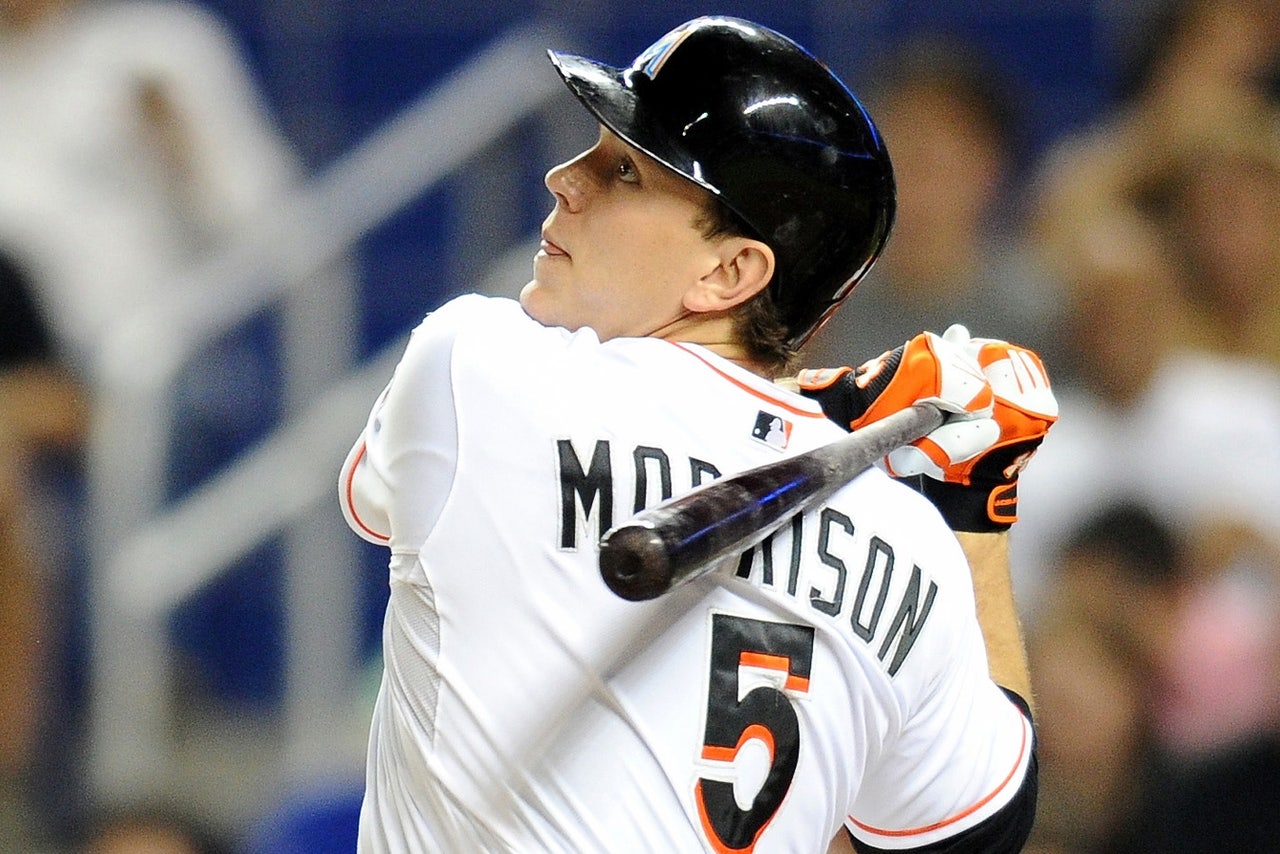 When Marlins personnel met this offseason to discuss ways to improve the ballclub, an offensive upgrade became the clear emphasis.
President of baseball operations Michael Hill and others dissected a 62-100 team that set an organization record for best ERA (3.87 starters, 3.71 overall).
At the plate, however, the Marlins finished last in the majors in almost all statistical categories, ranging from batting average (.231) to runs (513).
"We decided we were going to go in a different direction, and we wanted to try and identify areas we could upgrade our offense," Hill said via teleconference Friday. "It was decided we would try to do so at the first base position."
After a career season in 2011 with 23 home runs and 72 RBI in 123 games, Logan Morrison underwent two knee surgeries over the next two years.
Those setbacks cost him playing time on the field -- just 178 games over the past two seasons. Morrison missed the first two months of 2013, finishing .242 with six home runs and 36 RBI in 85 games.
For the first time since early 2011, however, the 26-year-old expects to be 100 percent. Asked why the organization didn't give Morrison one more year, Hill said it's a proposal they went back and forth on throughout the offseason.
"We really haven't seen productive LoMo since the 2011 season," Hill said. "I think ultimately we felt as a group that we needed to upgrade."
That upgrade came earlier this week when Miami signed Garrett Jones to a two-year deal. In Jones, the Marlins acquired a player who averaged 149 games per season for the past four years in Pittsburgh. The 32-year-old is a lifetime .254 batter with 102 home runs and 330 RBI.
Like the other offseason additions -- Jarrod Saltalamacchia and Rafael Furcal -- Jones has postseason experience. He will provide a veteran presence to a youthful lineup featuring Giancarlo Stanton and Christian Yelich.
"That six homers and 36 RBI just wasn't going to get us where we wanted to go, and we felt in Garrett Jones -- a proven, consistent producer anywhere from 15 to 27 home runs on an annual basis -- was a better fit for us moving forward," Hill said.
Once that signing happened, Hill knew they had to try to move Morrison.
Reports began circulating Wednesday that the Marlins traded Morrison to the Mariners for 23-year-old right-hander Carter Capps, whose fastball can reach triple digits. The move became official Friday.
"We felt there was value in LoMo -- and there's still a ton of potential there -- but we wanted to go with a more proven and consistent player," Hill said. "Once we made that decision, we went to work on trying to find the best fit to help our ballclub, and Carter Capps -- you're talking about a highly coveted arm, something that is not readily available unless you're giving up talent in return."
---