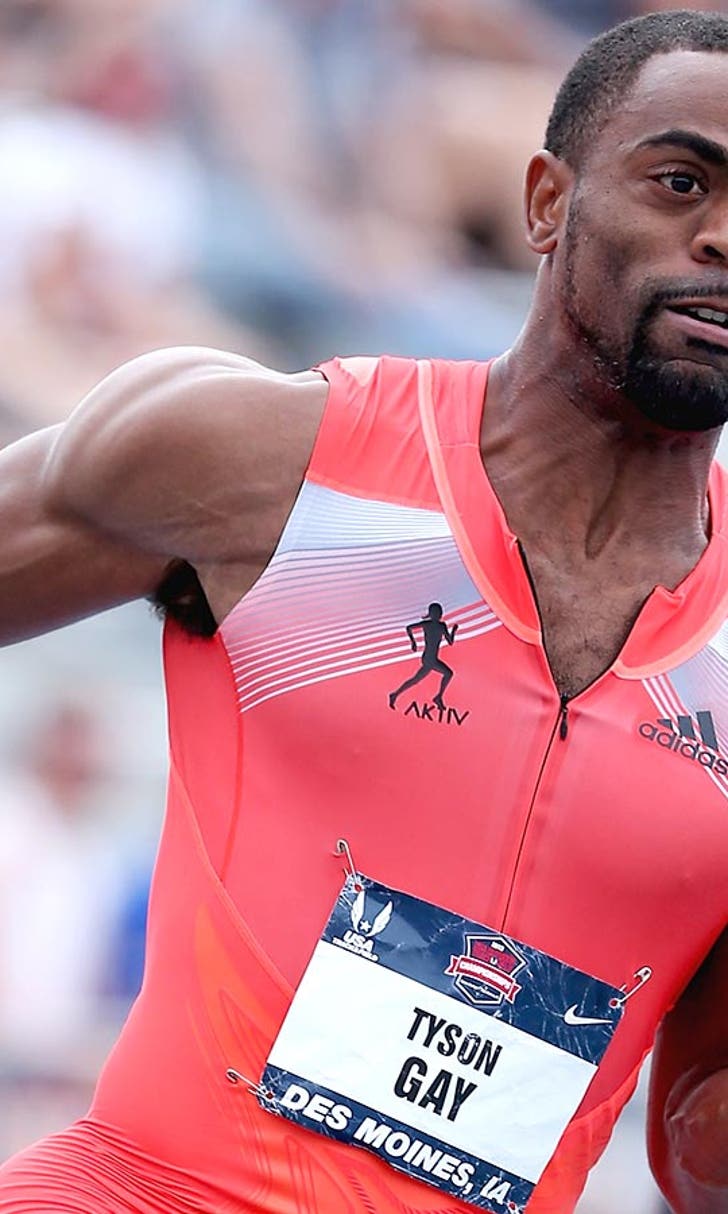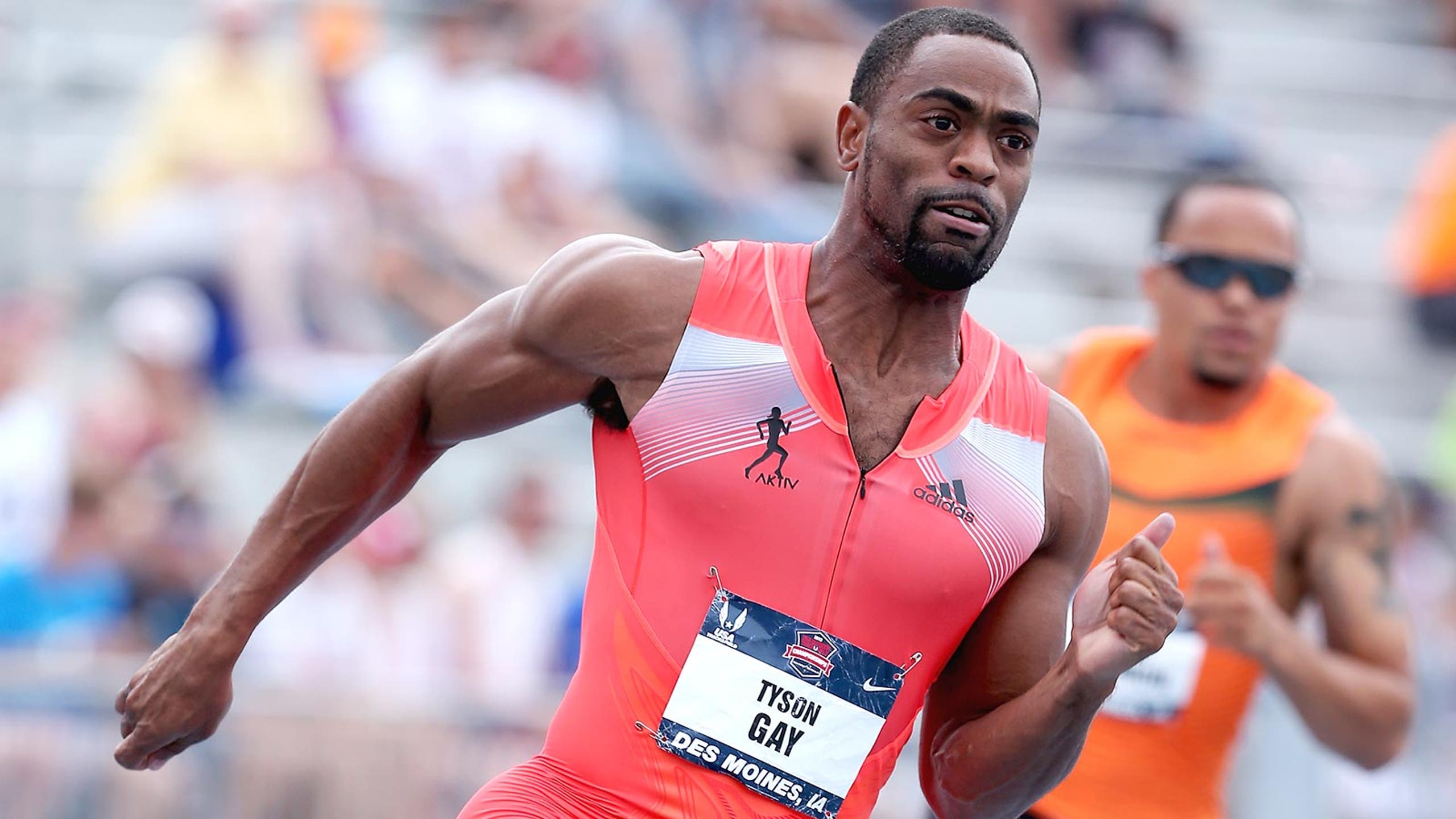 Track coach Jon Drummond gets 8-year doping suspension
BY foxsports • December 17, 2014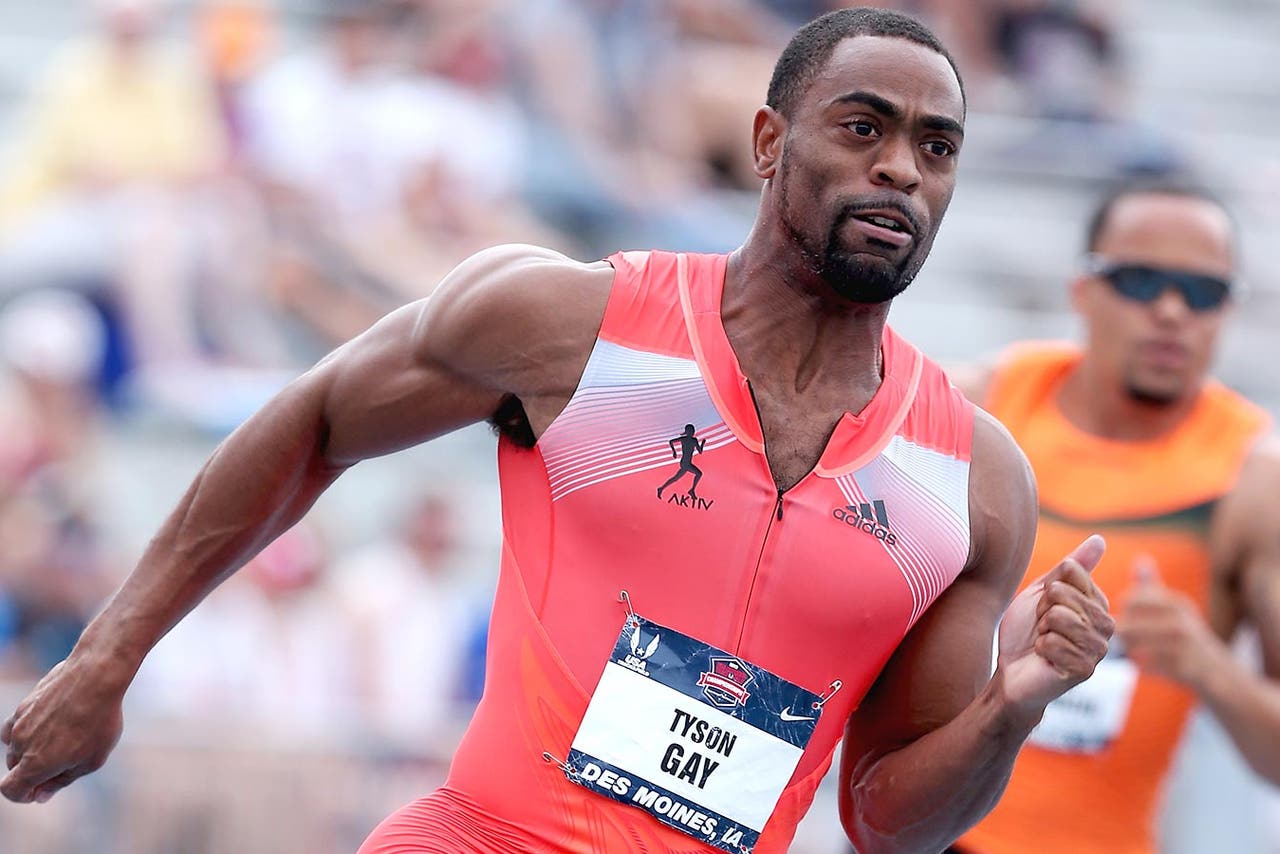 Over an angst-filled summer of 2012, track coach Jon Drummond and his ailing star sprinter, Tyson Gay, wrestled with whether Gay should use a mysterious medicine that might help him run pain-free at the London Olympics.
Eventually, Gay used it and got caught -- but it was Drummond who took the biggest fall.
The former track star and longtime coach got hit with an eight-year doping ban Wednesday after arbitrators found a series of discussions concluded with Drummond convincing Gay to take the banned substance, and carrying it to Europe for him.
In addition to coaching Gay, Drummond, 46, also served as relay coach for the U.S. track team at the London Olympics and as chairman of the athletes' advisory committee for USA Track and Field.
"Coaches have an inherent responsibility to protect athletes -- not take advantage of them -- but to ensure that they receive the support, training and advice they need to win fairly and in accordance with the rules," said Travis Tygart, CEO of the U.S. Anti-Doping Agency, which announced the suspension.
Gay received a one-year ban last year for testing positive for a steroid precursor DHEA -- a penalty that was reduced by a year because he provided information that led to USADA's case against Drummond.
The Associated Press sent an email and text to Drummond seeking comment.
A 23-page summary of the case details the trip Drummond and Gay took to Atlanta to meet Dr. Clayton Gibson in June 2012, shortly after Gay competed in the 100-meter Olympic trials and complained he could not run pain-free. Gay had surgery on his ailing right hip the year before.
"He wanted to run pain-free. And we were just talking and I said, `Well, the only thing we've got left is Dr. Gibson,'" Drummond is quoted as telling investigators.
At Gibson's office, Drummond and Gay were shown creams, the labels on which said "Testosterone/DHEA," "HGH" and "Progesterone Cream," according to the testimony. Gibson assured Drummond and Gay that, despite the labeling, the creams were all natural and there was no way they could test positive using them.
In preparation to travel to Europe for the pre-Olympic circuit, Drummond removed the labels and marked them with a simple "T" for testosterone and "H," for human growth hormone. All the while, Gay and Drummond debated using the substances. Eventually, Gay tested positive. He returned the silver medal he won on the U.S. Olympic relay team, but a potential two-year sentence was reduced to one because he went to USADA to tell his story.
In explaining his positive test last year, Gay said it was not a sabotage story or a case of somebody out to get him: "I basically put my trust in someone and I was let down," he said.
Others providing information included American sprinter Marshevet Hooker, who was coached by Drummond and went to see Gibson in 2011, according to the testimony.
In 2012, Hooker received the same creams from Gibson, but, according to the testimony, Drummond told her not to use them. Shortly after that, Gay started training with Drummond.
While the USADA case has progressed, Drummond filed a lawsuit against Gay and USADA for defamation. A judge stayed the lawsuit until the USADA arbitration was complete.
Messages were left by the AP seeking comment from Drummond's attorney, Mark Whitburn.
USATF CEO Max Siegel released a statement saying Drummond's tenure on the athletes' advisory committee ended earlier this month.
"USATF, including the constituents who years ago elected Mr. Drummond in good faith to serve as chair of the Athletes Advisory Committee, had no knowledge of Mr. Drummond's activities," Siegel said. "We are all deeply disappointed."
---