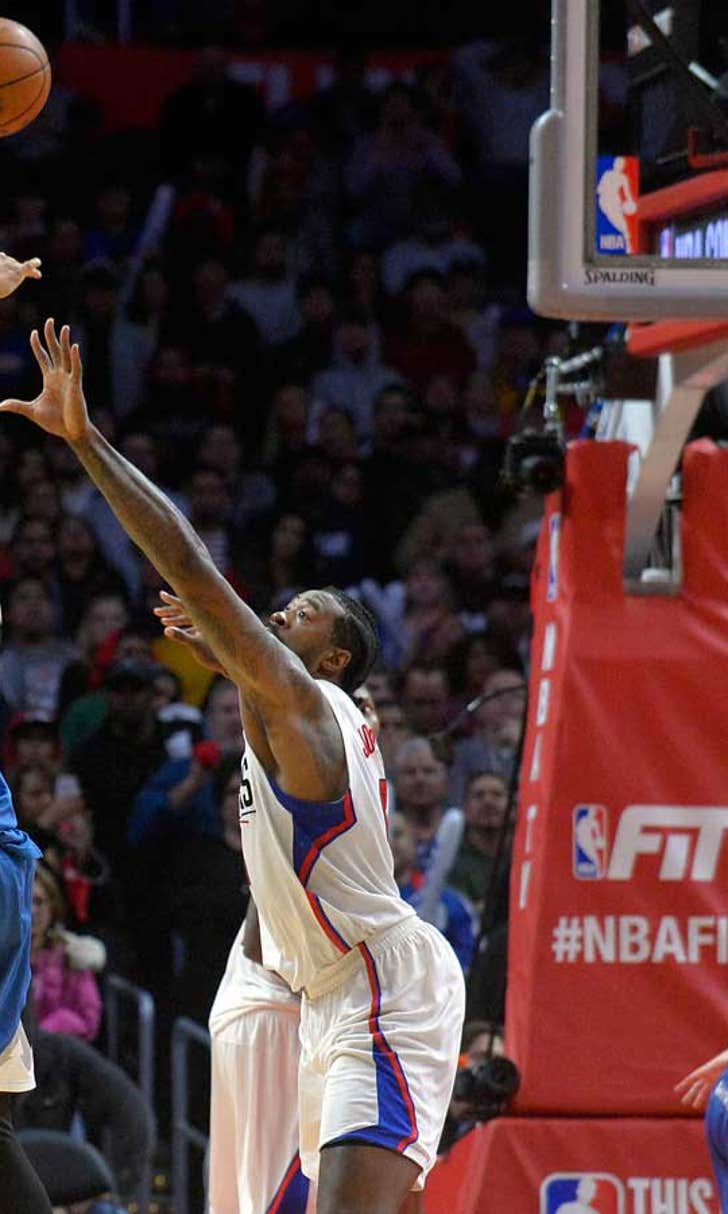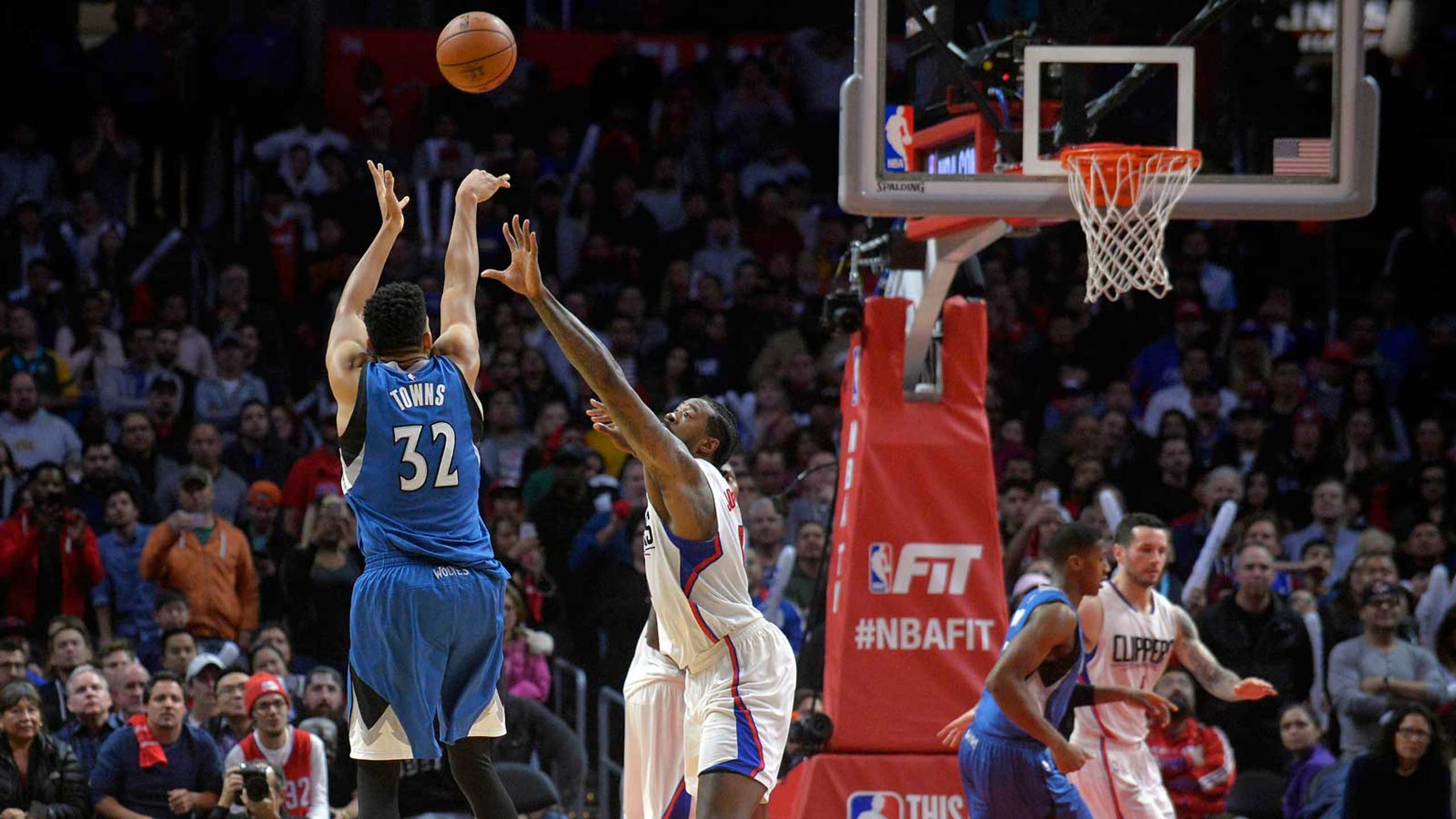 Towns proves to be too much for short-handed Clippers
January 20, 2017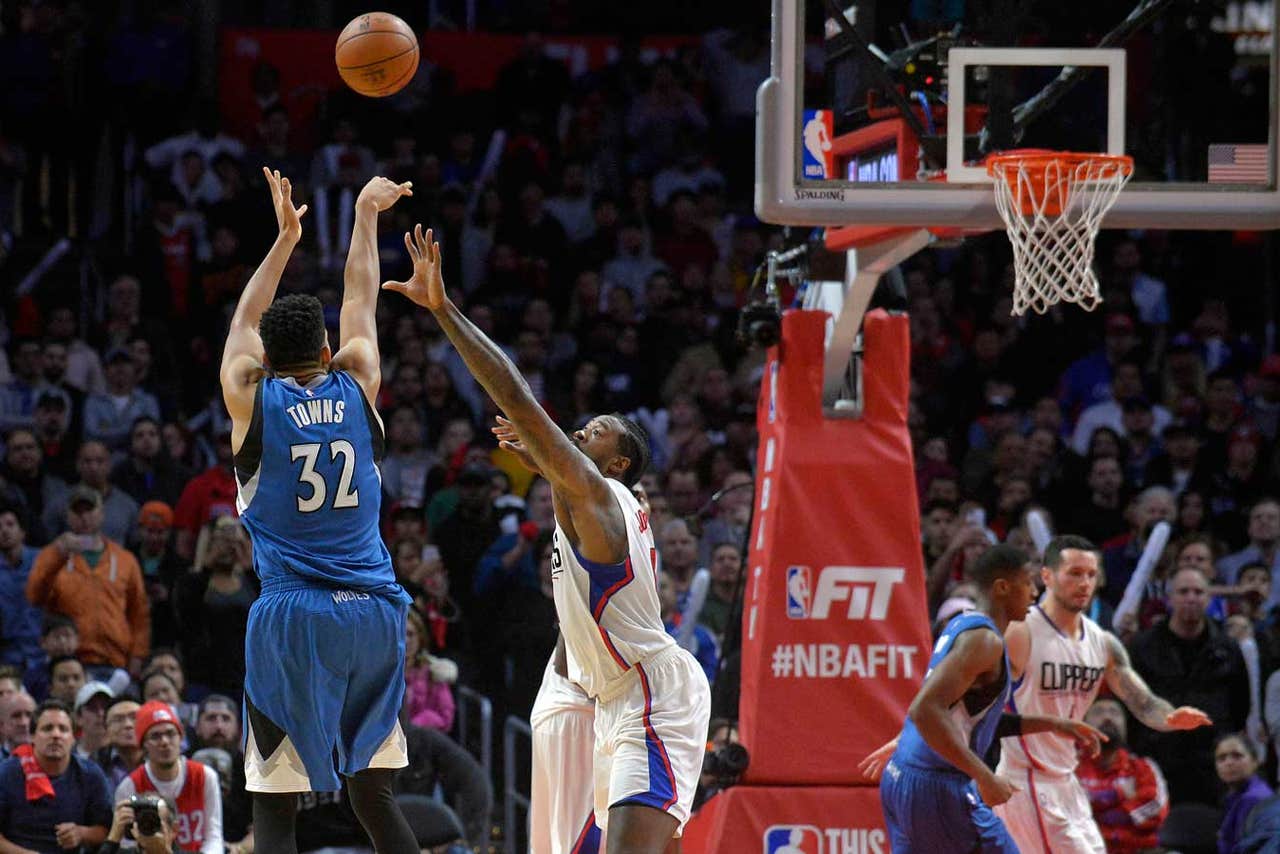 LOS ANGELES (AP) -- Karl-Anthony Towns knows he needs to have more nights like this one if he's going to reach his goal of greatness.

Towns scored 37 points, including the go-ahead jumper with 45 seconds left, and the Minnesota Timberwolves beat the injury-depleted Clippers 104-101 on Thursday night to stop Los Angeles' seven-game winning streak.

"I just took what the defense gave me," Towns said. "I just tried to make shots, even if they were hard. I put all my will, my passion, my determination at the end of the game and put it on the line. If you want to be great in this game you've got to be willing to take those kinds of shots."

Towns, who scored 27 in the second half and 15 in the final quarter, benefited from the Clippers playing a smaller lineup, mainly because the Timberwolves countered with a lineup that included guards Kris Dunn, Tyus Jones and Zach LaVine.

"He got better spacing in the second half," Minnesota coach Tom Thibodeaux said of Towns. "Part of that was playing smaller, with more shooting. It opened things up for him.

"The depth where he was catching the ball was a big plus. Then he got into a rhythm, and hit the 3, and mixed his game up pretty well."

Andrew Wiggins added 27 points, including two free throws with five seconds left that helped Minnesota snap its six-game road losing streak.

DeAndre Jordan had a career-high 29 points and 16 rebounds to lead the Clippers, but was unable to make enough free throws down the stretch to keep his team in front.

"Karl Towns played so well it overshadows what DJ did," said Austin Rivers, who scored 20 points for Los Angeles. "But DJ had a heck of a night. Sixteen rebounds and 29 points. You can't ask him to do any more. DJ did his part."

The Clippers, now 7-1 in 2017, played without star point guard Chris Paul, who tore a ligament in his left thumb Monday during a 120-98 victory over Oklahoma City.

Paul underwent surgery Wednesday and is expected to be out six to eight weeks.

"There are a lot of things CP can do that Ray and I just can't do," Rivers said. "We just have to be ourselves and play hard. I think our effort can outweigh things. We're undermanned. We've got to play harder than everybody else."

Los Angeles is still missing star forward Blake Griffin due to injury as well. He is expected back in a week or two.

"I thought we stopped playing downhill in the fourth quarter," Clippers coach Doc Rivers said. "There might have been a little fatigue there in the fourth."

Minnesota pulled to 97-96 when Towns sank a 3-pointer with 2:48 to play.

At the other end, the Timberwolves hacked Jordan repeatedly, looking to take advantage of his poor foul shooting. The big man went 4 of 8 from the line over five possessions, setting the stage for Towns to drain a jumper from the left elbow that tied it at 98 with 2:28 to go.

After Jordan made one of two again, Wiggins missed from the outside and Jamal Crawford hit a 14-footer with 1:28 left for a 101-98 Los Angeles lead.

Towns answered with a short jumper to pull Minnesota to 101-100 with 1:12 remaining.

Crawford missed a short jumper before Towns hit an 18-footer with 45 seconds left to put the Timberwolves up 102-101.

After J.J. Redick missed a 3-pointer from the right side, Wiggins grabbed an offensive rebound at the other end and made two free throws to put Minnesota up by three.

Redick and Crawford missed long 3-point attempts in the final four seconds.

TIP-INS

Timberwolves: At one point in the fourth quarter, the T-Wolves fielded a lineup of LaVine, Wiggins, Towns, Jones and Dunn, in which the 21-year-old rookie Dunn was the oldest player on the floor. ... This was the first road victory for the Timberwolves since they beat Atlanta on Dec. 21. They won despite allowing the Clippers 60 points in the paint.

Clippers: Los Angeles shot 48 percent from the field but went 4 of 22 on 3-pointers. ... The 7-0 mark tied the franchise record to start a calendar year. The team was also 7-0 to begin 1974 when the franchise was located in Buffalo. ... The Clippers play 10 of their next 11 on the road. They open a five-game trip in Denver on Friday night, return home to play Golden State on Feb. 2 and then set out on another five-game swing.

UP NEXT

Timberwolves: Home against Denver on Sunday night.

Clippers: At the Nuggets on Friday night.
---
---