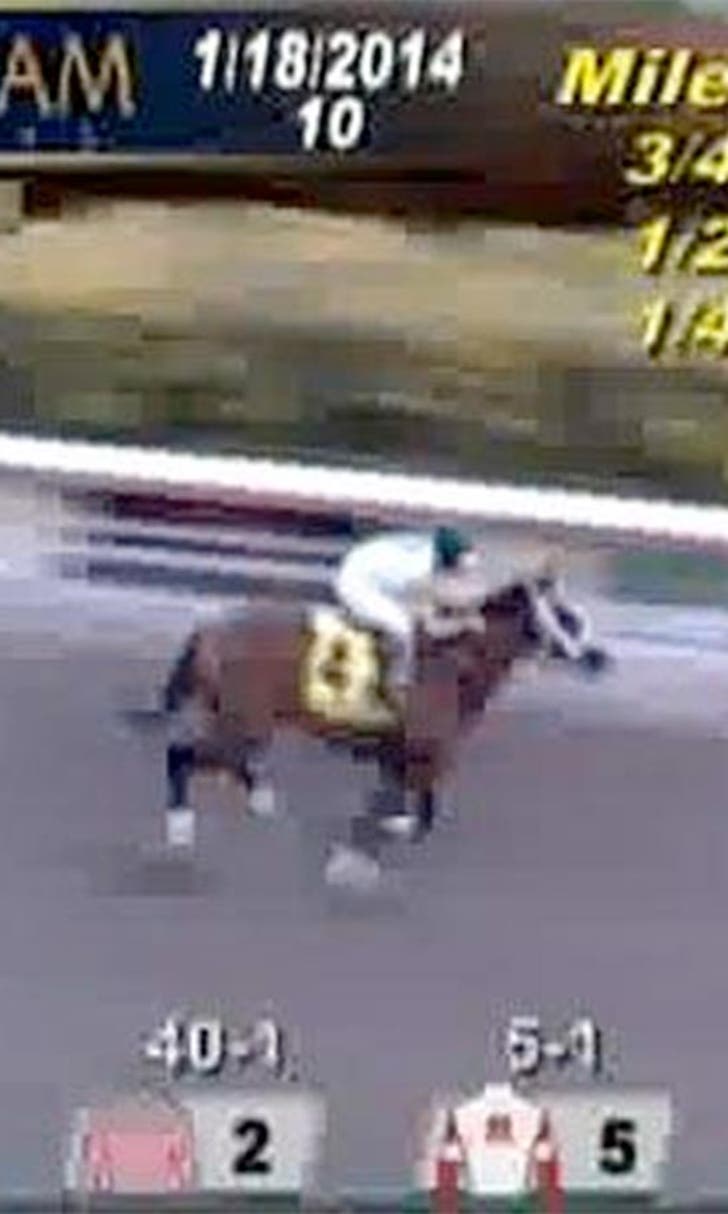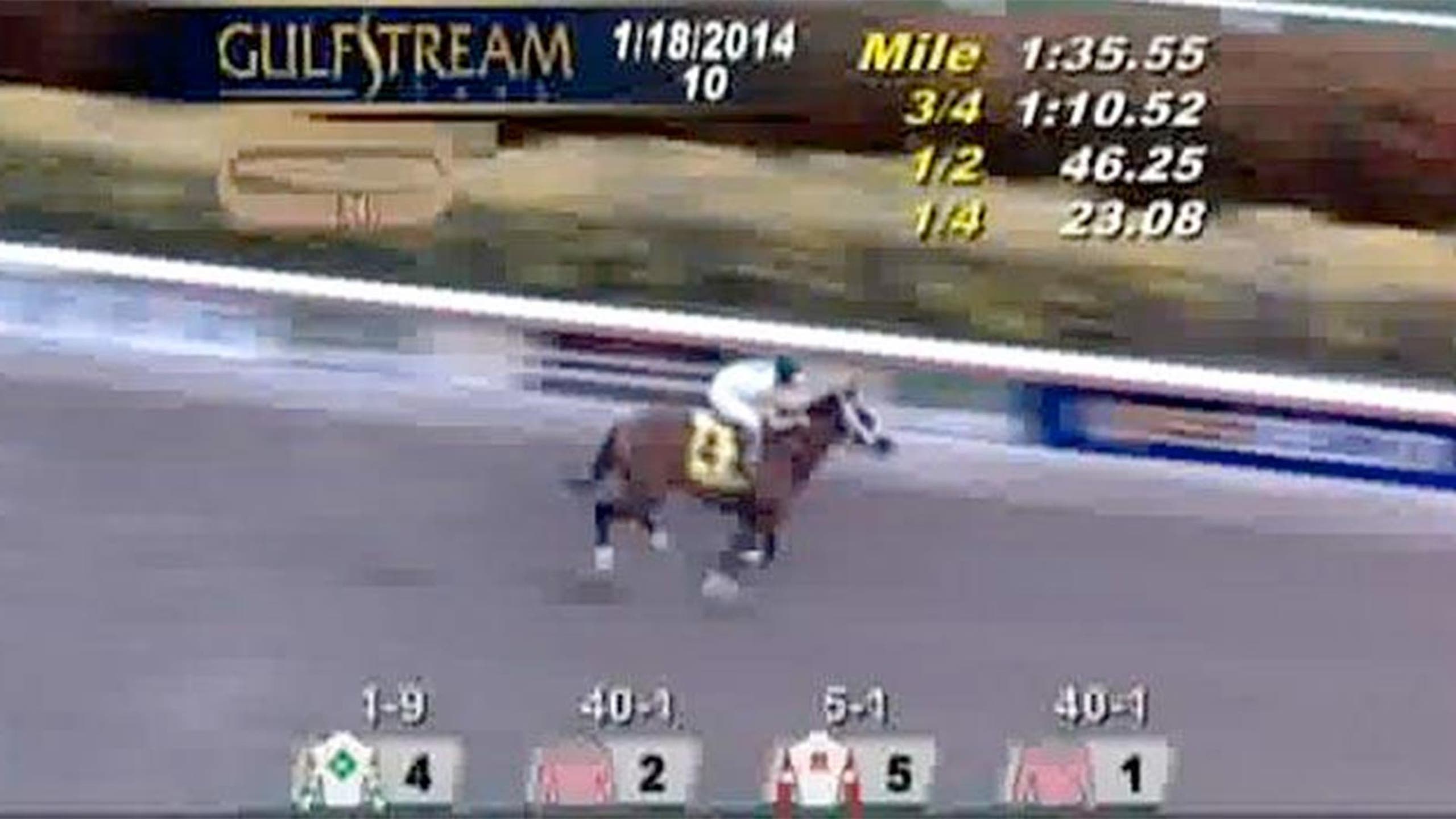 Top names to battle in Santa Anita Handicap on FOX Sports 1
BY foxsports • February 24, 2014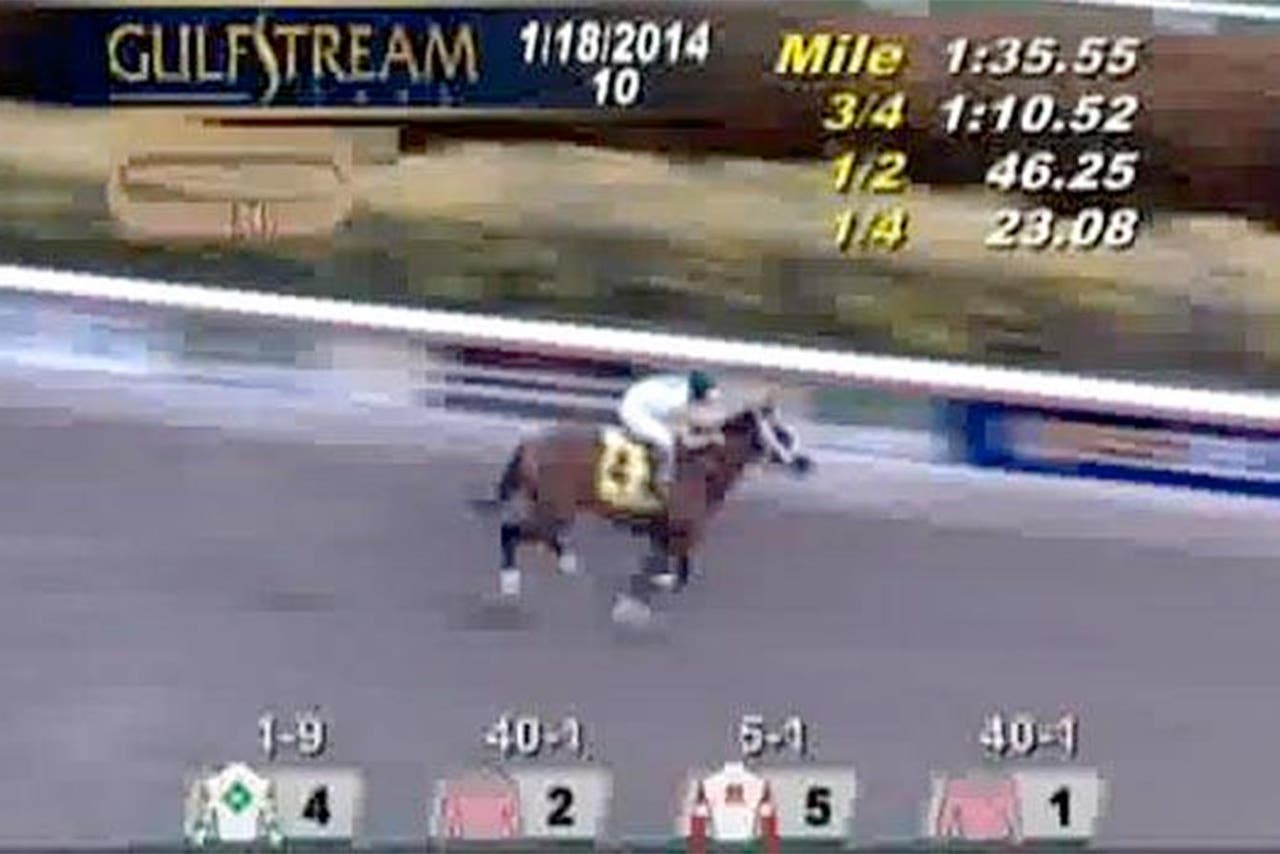 FOX Sports 1 and The Jockey Club announced Monday that the network will provide live coverage of the $750,000 Santa Anita Handicap from Santa Anita Park on Saturday, March 8. The telecast, as part of The Jockey Club Tour on FOX, will air from 7-7:30 p.m. ET.
The 77th edition of the Big 'Cap is expected to feature leading handicap horses Game On Dude, Mucho Macho Man and Will Take Charge. Game On Dude won the historic race in 2011 and 2013 and Mucho Macho Man beat Will Take Charge by a nose in the $5 million Breeders' Cup Classic at Santa Anita Nov. 2.
Will Take Charge, the Eclipse Award winner as outstanding 3-year-old of 2013, was second to Lea in the Donn Handicap at Gulfstream Park in his 2014 debut, which was shown live on FOX Sports 1 on Feb. 9. Mucho Macho Man won the Florida Sunshine Millions Classic at Gulfstream Park on Jan. 18 by 14 lengths.
The prestigious mile-and-a-quarter Santa Anita Handicap has been won by Hall of Famers such as Seabiscuit, Round Table, Ack Ack, Affirmed, Spectacular Bid, John Henry, Alysheba and Best Pal.
"We're thrilled to add a gem like the Big 'Cap to the FOX Sports 1 schedule on March 8," said Michael Mulvihill, FOX Sports' senior vice president, Programming and Research. "This rematch of the top two finishers from last year's spine-tingling Breeders' Cup Classic will be one of the most anticipated races of the year, and we're happy to give it the national platform it deserves."
"We are delighted to be a part of The Jockey Club Tour on FOX and to be able to showcase this magnificent race in Eastern Prime Time on Fox Sports 1," said Santa Anita Chairman Keith Brackpool. "We want to thank the connections of Mucho Macho Man and Will Take Charge for committing to this historic rematch, and we're hoping to have Game On Dude and a strong overall contingent of local horses as well. That said, this year's Santa Anita Handicap should provide our fans with great racing and compelling television and we're honored to be a part of it."
"This edition of the Big 'Cap promises to be one of the most exciting and most important races of the year, and we are elated that our television partner could find a spot for it in the programming schedule and that The Stronach Group was willing to shift the post time slightly to accommodate us," said Jason Wilson, vice president of business development for The Jockey Club.
After the Santa Anita Handicap, The Jockey Club Tour on FOX series of races will continue with eight other telecasts that will feature several of North America's most prestigious races for older horses, including the $10,000,000 Dubai World Cup, the world's richest Thoroughbred race.
The complete schedule follows:
Date Time (ET) Race Track
Saturday, March 29 1:00 – 2:30 pm Dubai World Cup Meydan Race Course,
Dubai
---