Top 20 teams in CIF-SS, Week 9: Historic win boosts JSerra
BY foxsports • October 27, 2014
After taking down Mater Dei for the first time in school history, JSerra checks it at No 3 in our Top 20 teams in the CIF-SS, Week 9 rankings.
1. St. John Bosco: No. 1 was pushed again and the Braves pushed back. Despite not having a banner night, Jason Negro's bunch still found a way to get past Orange Lutheran to remain undefeated in Trinity League play. Josh Rosen was 19-for-28 for 239 yards and two touchdowns in the victory while Sean McGrew pitched in another 100-yard performance. A desperate No. 11 Servite team is up next in the Ford CIF Southern Section Game of the Week Friday at 8:30 p.m. on FOX Sports West.
2. Corona Centennial: Last week's Ford CIF Southern Section Game of the Week turned into the JJ Taylor Show. The Huskies running back was a one-man wrecking crew, razzling, dazzling, and hurdling his way through Corona Santiago. He finished with 30 carries for 253 yards and six touchdowns. A seventh touchdown -- a 99-yard kickoff return -- was called back because of a penalty. Corona awaits Thursday.
3. JSerra: The Lions climb back into the top three after picking up what head coach Jim Hartigan says was the biggest win in school history -- a 17-10 defeat of then-No. 3 Mater Dei. It was a huge win in a pivotal game between one-loss Trinity League teams. It marked the first victory over Mater Dei in school history and has the Lions tied with No. 6 Santa Margarita for second place in league. JSerra will face Orange Lutheran Thursday at Orange Coast College. 
4. Bishop Amat: The Lancers enjoyed a bye. This week, they'll get back to work against Loyola on Halloween. 
5. Mater Dei: The Monarchs did something few have been able to do this season -- bottle up JSerra running back Edward Vander. The Monarchs' defense held him to just 46 yards but that wasn't enough to get past the Lions, losing to JSerra for the first time in matchup history. The Monarchs are now in a tough spot as a two-loss Trinity League team. However, their last two games of the season are at home. Friday's matchup is against No. 6 Santa Margarita -- a team currently above them in the Trinity League standings. 
6. Santa Margarita: The good news is Santa Margarita is currently in the top three in Trinity League which, if the season ended today would secure an automatic playoff berth. So, the Eagles control their own destiny. The bad news is they have No. 5 Mater Dei and No. 1 St. John Bosco in consecutive weeks to end the regular season. The Monarchs, especially, will be a desperate team Friday trying not to suffer a third loss in Trinity League play. Wide receiver Kyle Sweet, with 71 receptions this season, is three catches away from the school record for catches in a season set by Brian Finneran in 1992.  
7. Long Beach Poly: The Jackrabbits enjoyed a bye last week before getting ready to face Long Beach Millikan on Thursday. 
8. Serra: The Cavs have taken their place in the new Mission League. Scott Altenberg has watched players drop left and right with season-ending injuries but he continues to coach 'em up and that was evident last week, as Serra went to Alemany and left with a 38-21 win. Khalil Tate, who has taken over the reins at quarterback, threw two touchdowns and ran for two in the win. Serra has a Halloween home tilt against Chaminade.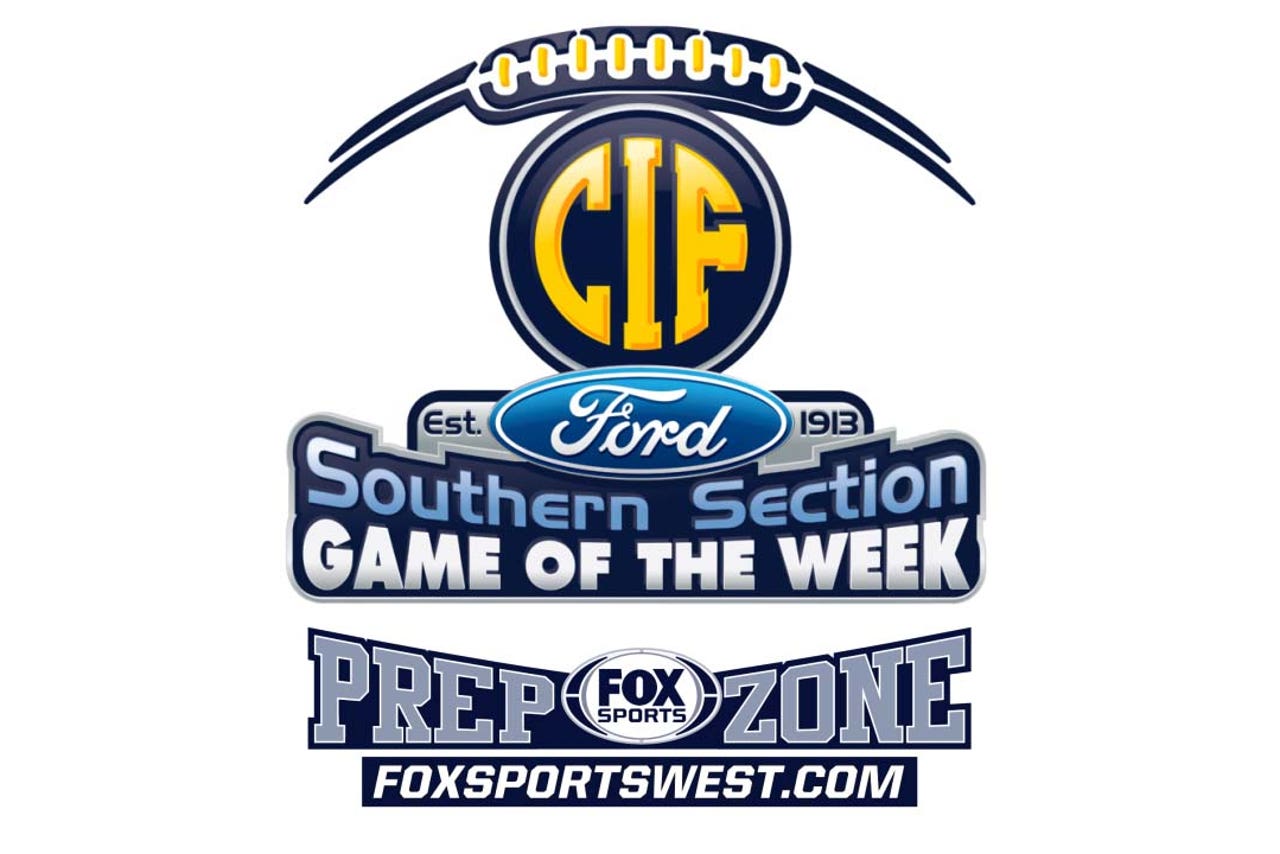 Our schedule for Week 9 of the CIF-SS football season
9. Crespi: The Celts have made a quick ascend into the Top-10 after not being ranked just two weeks ago. Troy Thomas' group will have a bye this week after walloping Chaminade 50-17 in Week 8. The Celts are in first place with a 4-1 record in Mission League play and will conclude the regular season at home against No. 12 Alemany on Nov. 7.
10: Westlake: The Warriors kicked off Marmonte League play with a bang defeating Moorpark 52-17. Chase Jasmin ran for 201 yards and three touchdowns in the win. On Thursday, they'll host No. 20 St. Bonaventure in a game that will likely determine the league champion. 
Top 20 in CIF-SS, Week 9
Rank (Previous) School (Record)
1 (1) St. John Bosco (7-1)
2 (2) Corona Centennial (6-2)
3 (5) JSerra (7-1) 
4 (4) Bishop Amat (5-3) 
5 (3) Mater Dei (6-2) 
6 (8) Santa Margarita (6-2) 
7 (7) Long Beach Poly (7-1) 
8 (11) Serra (6-2) 
9 (12) Crespi (7-1) 
10 (10) Westlake (6-2)
11 (6) Servite (4-4) 
12 (9) Alemany (6-2)
13 (13) Upland (6-2)
14 (14) St. Francis (8-0)
15 (15) Redlands East Valley (7-1)
16 (16) La Mirada (7-1) 
17 (17) Tesoro (7-2) 
18 (18) Corona del Mar (7-1) 
19 (19) Chino Hills (6-2) 
20 (20) St. Bonaventure (5-3)  
IN: None
OUT: None
---