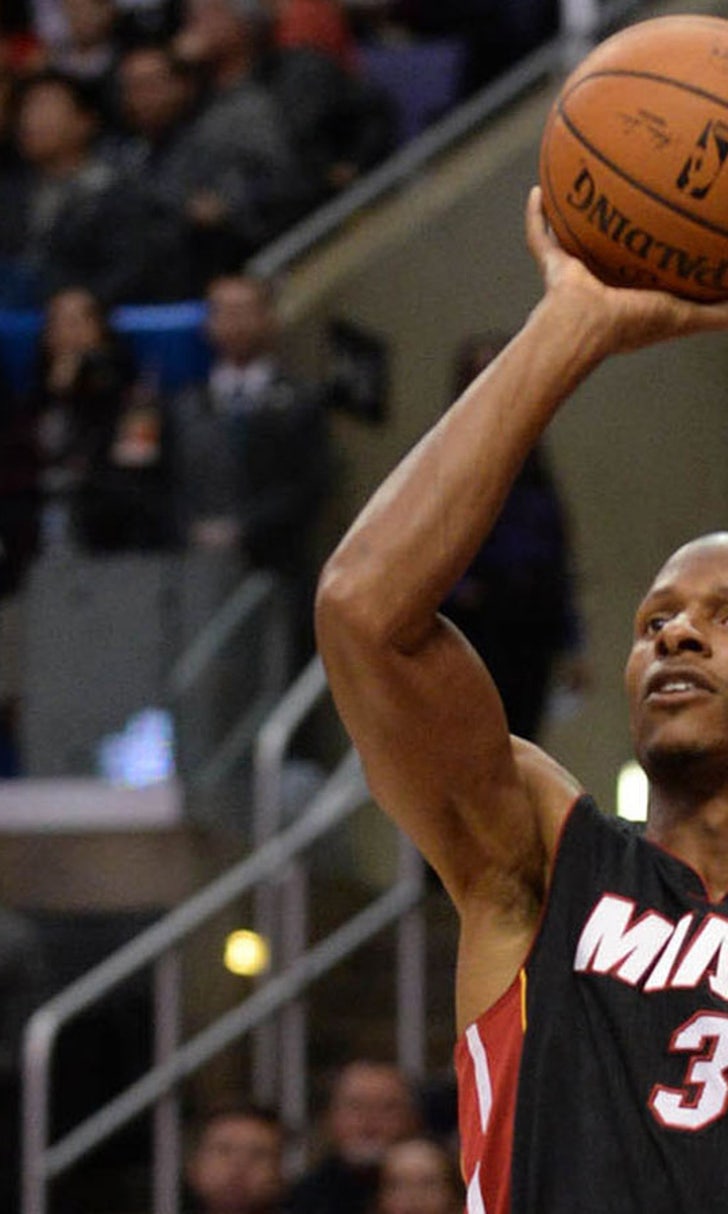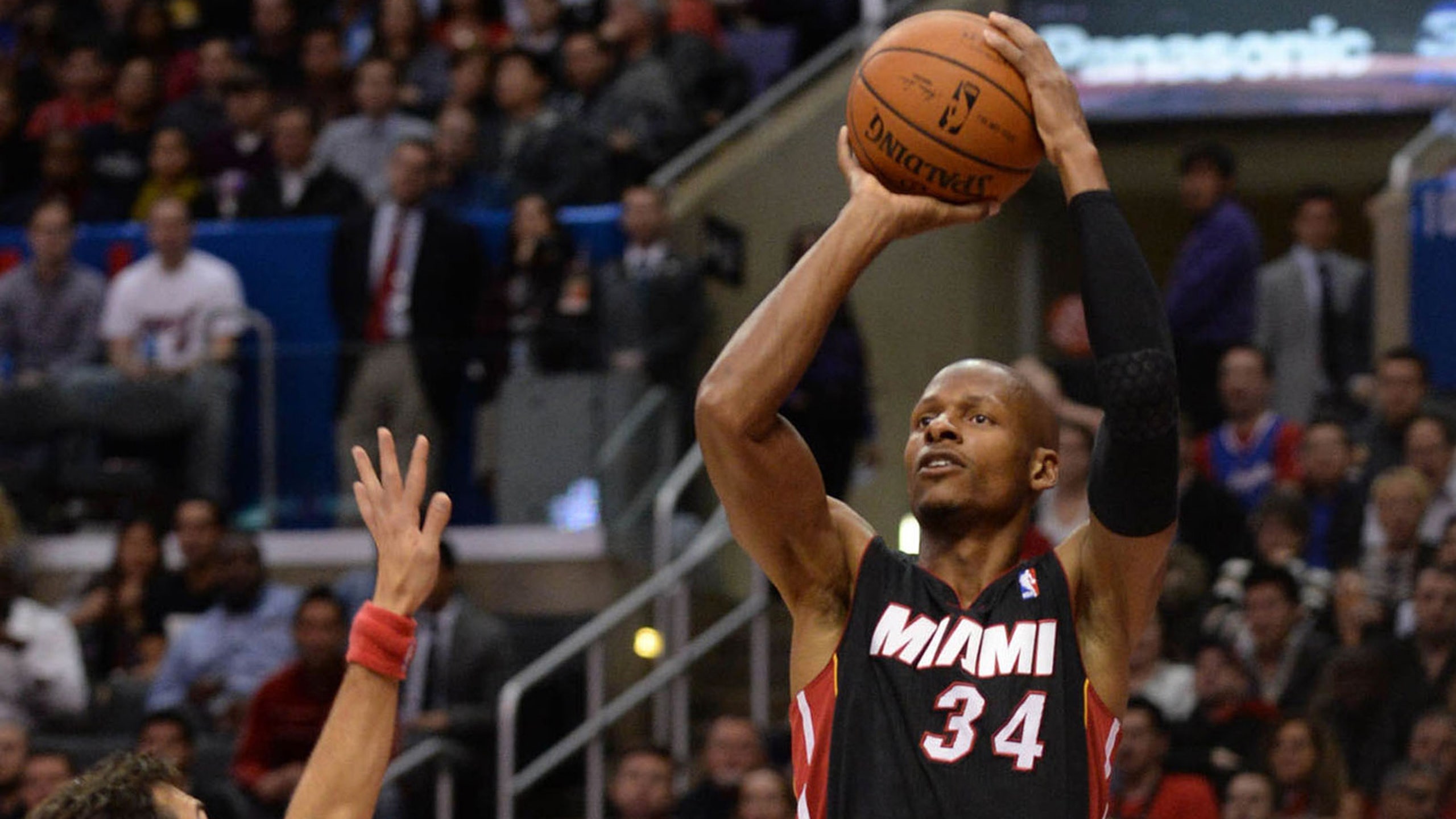 Tony Fiorentino Q&A: Heat getting into playoff mode
BY foxsports • March 17, 2014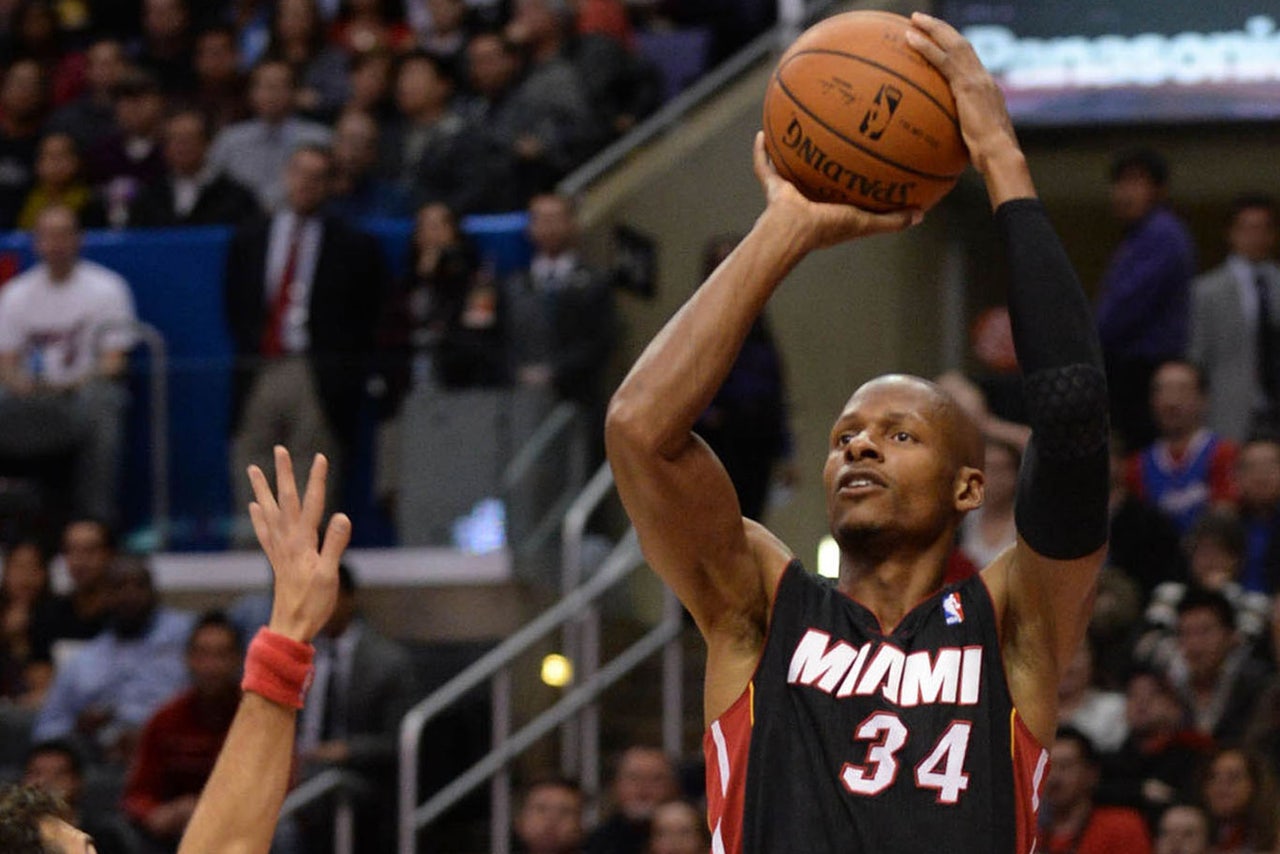 Tony Fiorentino is no stranger to the Miami Heat. He has been involved with the team as an assistant coach, scouting coordinator or broadcaster since the franchise's inception in 1988.
Fiorentino is currently in his 11th season as a regular member of the Heat's Sun Sports broadcast team. He and play-by-play man Eric Reid form the only NBA broadcasting team that has been employed by their franchise since its start.
FOX Sports Florida's Charlie McCarthy spoke with The Coach, whom you can follow on Twitter (@TonyHEATWC3x).
FOX SPORTS FLORIDA: The Miami Heat have 18 games remaining in the regular season as they head to Cleveland for Tuesday night's game. When will Coach Erik Spoelstra and his staff want the team to get into true playoff mode?
TONY FIORENTINO: They're kind of in it now. Sunday against Houston was a good example. They have their three guys who come off the bench in Norris Cole, Ray Allen and "Birdman," Chris Andersen. Coach Spoelstra is a coach who likes to keep guys in their same roles. While he thought he had to go to another starter against the Rockets, he wouldn't start one of those three guys because he wants them in their roles, so he started Greg Oden. And look what Ray Allen did coming off the bench. That's getting into a playoff mode by doing that. Earlier in the season, Coach Spoelstra might have done it a little differently.
The two most important things going into the playoffs -- we say this all the time and it really applies to the Heat -- you want to be healthy and you want to be playing well, and playing well means the right rotation and guys knowing their roles. If you can get the home-court advantage doing that, then you have the best of both worlds -- but we know two of the three world championships that the Heat have won they did not have the home-court advantage in the NBA Finals. So, those two keys, being healthy and playing well into the playoffs, are more important than playing guys longer minutes and maybe some guys getting tired in the first round because you're going for the home-court advantage. That's the not the priority.
FSF: And obviously, the players outside the eight-man rotation are expected to be ready when called upon, correct?
TF: The regular season is important to some degree in the sense you create habits. You can create good habits or you can create bad habits. If you play nine guys the whole season, and then you need 10 or 11 guys in the playoffs, those extra guys don't have the confidence and maybe preparation to do well.
When Coach Spoelstra says he has confidence in all 15 guys, he does because who knows tomorrow night in Cleveland, if some guys are sick or certain guys can't go, then James Jones comes in and makes some 3s. That's who he is. He stays ready in the Heat culture.  Of course James Jones would like to be dressed and playing, but he's a high-quality individual who understands his role and the overall picture.
FSF: Are you surprised at how good Dwyane Wade has looked in recent weeks?
TF: Coach Spoelstra and Dwyane Wade have said all along that Dwyane had the OssaTron treatment this sumer and it was going to take a while. I had the OssaTron on my elbow, and it's a very painful thing to do. Once you've had it, you have to rest that area for a while. You can imagine a knee is much different than an elbow; you're walking on it, you're running, whatever. That's going to take more time in rebuilding the muscles around the area that had the OssaTron treatment.
They've been saying for a long time, this is a season-long process and the goal was for Dwyane to be healthy later on in the season. They've been saying that all year but yet it didn't keep people from taking pot shots at Dwyane in saying that, 'He's not what he used to be' or 'This and this is going to happen because Dwyane is not the same' … these people were not listening to what Coach Spoelstra was saying.
FSF: LeBron James was talking about his lack of fourth-quarter scoring recently and Saturday said he was he's trying to adjust to playing with a healthy Dwyane Wade again in year No. 3 of the Big Three. As a former coach, does that make sense to you?
TF:  It does. You get in a certain rhythm. And the way opposing teams are playing LeBron now is what you have to look at. Take Sunday's game against Houston, some people think it's a negative that the Heat went on a 15-0 run and LeBron didn't have a field goal. The reason for that was when he caught the ball on the wing, he had 6-foot 9 Chandler Parsons defending him and then he had Dwight Howard playing zone on him, outside the lane on the ball side and above the box with his hands up in the air. You have to give LeBron credit for not trying to force an issue that's not there. He was more like a decoy than anything else because it sets up other people. It sets up Dwyane to do his thing.
When you play the Heat, and they're on, you have to pick your poison, If you shut down LeBron and Wade, Ray Allen gets you. And if he doesn't get you, Bosh gets you. That's why the Heat are tough to beat. And in the playoffs there's more focus.
You saw the strength of the team against Houston. The Rockets are a very good team, a team that could go deep into the playoffs and come out of the West, and yet the Heat went on a 15-0 run after being down four with LeBron not scoring a field goal. Can you imagine Oklahoma City trying to do that, going in a 15-0 run without Kevin Durant scoring a field goal? I'm not sure any other team could do that.
FSF: Former Miami Dolphins coach Don Shula attended your Call of the Game (http://www.reidandfiorentinoevents.com/) charity dinner on Saturday night and presented the sports legend award in his name to LeBron James. What was that like?
TF:  We were very appreciative to Pat Riley, who attended two college basketball tournaments earlier that day, and arrived at the dinner a couple of minutes before we were going honor LeBron. It worked out perfectly that Coach Riley made the effort and got there. To have arguably the best basketball coach of all-time, arguably the best football coach of all-time and arguably, maybe one day considered, the best basketball player of all-time, it was a surreal moment for everyone there.
Don Shula received the award the first year, and then was so gracious when we asked if we could name the award after him. And it was obvious the respect Coach Shula and Coach Riley had for each other, and the respect Coach Shula had for LeBron. And Shula being a great football coach he was thinking about what LeBron could have done on the football field.
You can follow Charlie McCarthy on Twitter @mccarthy_chas or email him at mac1763@bellsouth.net.
---