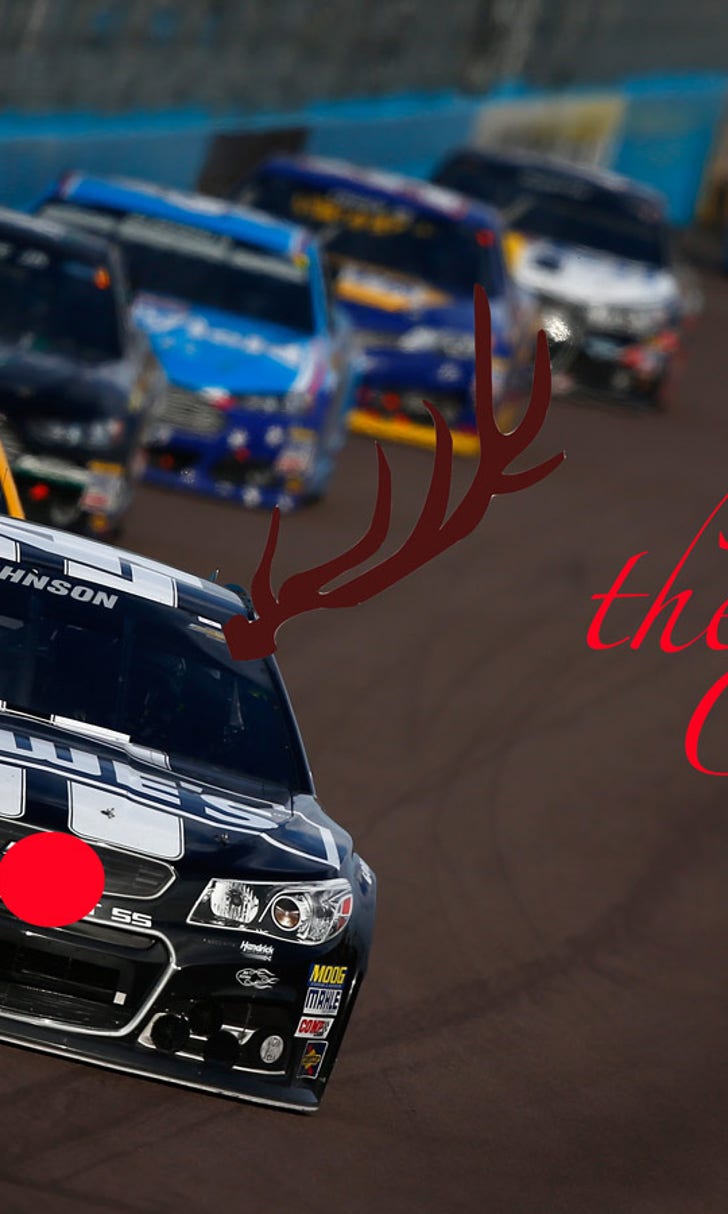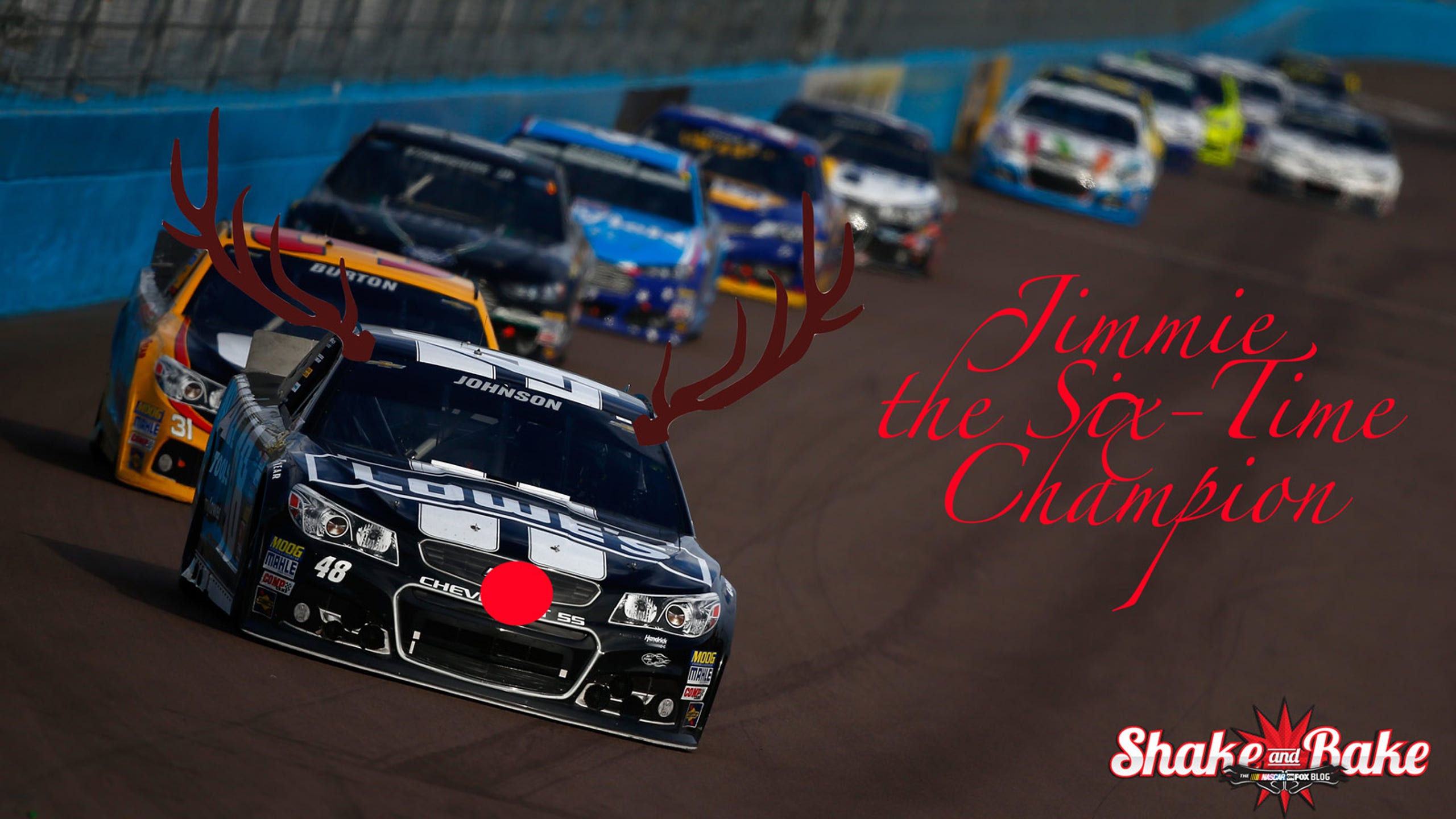 'Tis the season for NASCAR Christmas carols: Jimmie the six-time champion
BY foxsports • December 23, 2013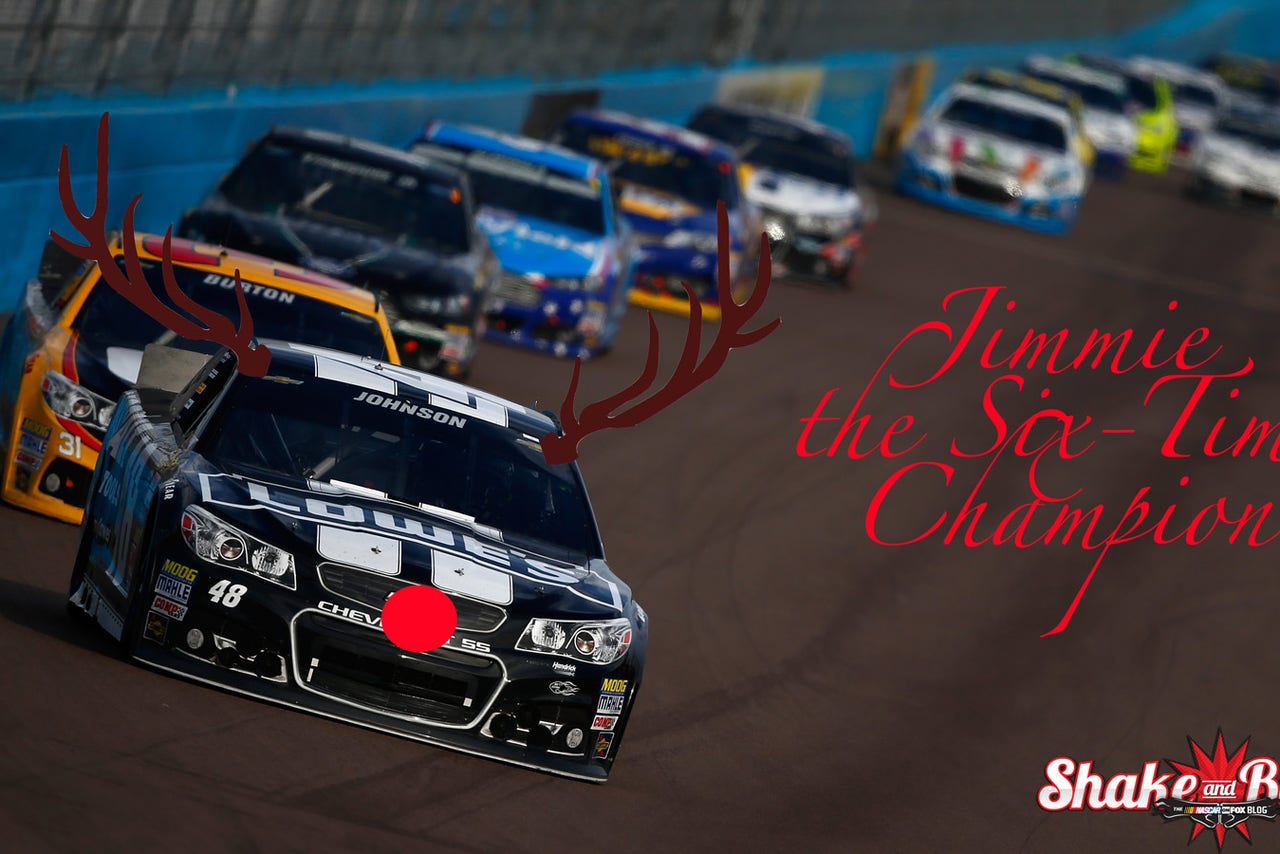 This time of year is full of holiday cheer, family gatherings and the time-honored tradition of singing Christmas carols. Our good friend Nascarcasm has come up with a few NASCAR-themed carols to add to the holiday playlist.
Next up is "Jimmie the Six-Time Champion," sung to the tune of "Rudolph the Red-Nosed Reindeer." We suggest listening to the original, then singing along with the updated tune.
You know Petty and Dale and Pearson and Labonte
Allison and Yarborough and the other Labonte
But do you recall
The most famous champion of all
Jimmie the six-time champion
Won it all again this year (Ugh, not him again!)
And unlike Brad Keselowski
He didn't get sh-tfaced on beer (That was excellent!)
All of the other drivers
Used to laugh and call him names (Like vanilla!)
And when fans talk of NASCAR's problems
He's the one that everyone blames (BLAME JJ!)
Every morning on race day
Fans on Twitter say
"Jimmie you suck and I hope you spin...
...if you don't let Dale Jr. win."
But none of that stuff will bug him
The hate he gets from all the fans (Anyone but him!)
Even if his dear crew chief
Cheats up the car with nitrous cans! (Cheatin' up the car!)
---