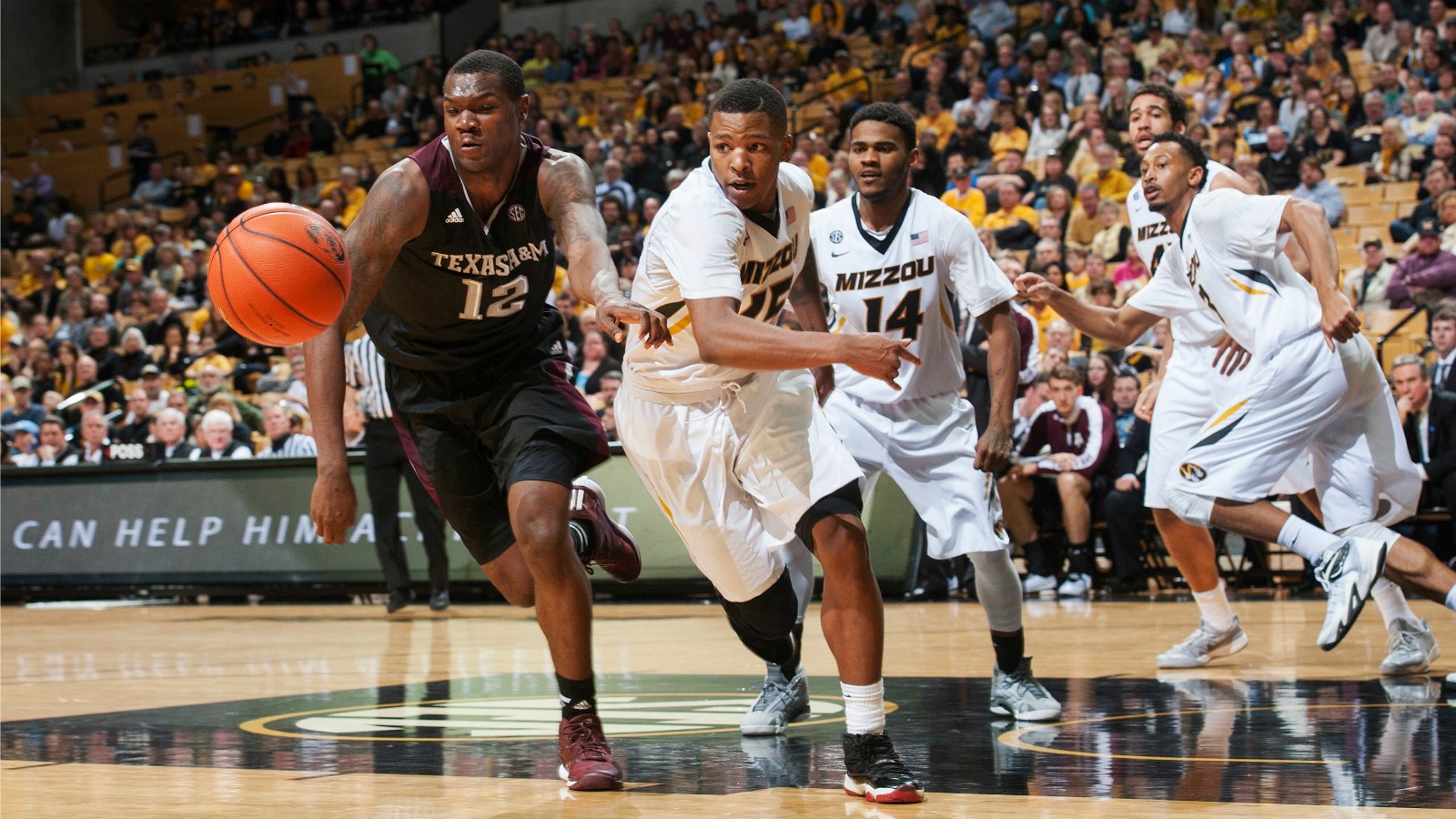 Tired Tigers worn down in worst home loss since 2006
BY foxsports • February 7, 2015
COLUMBIA, Mo. -- Keanau Post tipped in a basket for the other guys. Deuce Bello, in his first start, took three shots and two of them were air balls. Jakeenan Gant tried to save a ball from going out of bounds but instead tossed it into the back of the backboard. And the Tigers let the other guys shoot 70.4 percent in the second half.
Yes, the disappointments continued for Missouri on Saturday at Mizzou Arena.
Their 83-61 loss to Texas A&M was their ninth straight overall and fifth in a row at home, the sort of skids the Tigers haven't suffered since the 1960s. It was also Missouri's worst defeat at home since a 24-point loss to Iowa State in 2006.
The news was no better before the game when the team announced that freshmen Namon Wright and Montaque Gill-Caesar were suspended indefinitely for an undisclosed "violation of team policies." That leaves Missouri with only four players -- Johnathan Williams III, Keith Shamburger, Ryan Rosburg and Post -- who've avoided suspensions this season.
"We are going to have a basketball program that this university can be proud of," said admittedly disappointed Missouri coach Kim Anderson. "There are certain things that you must be accountable for. When you are not accountable, there are consequences. It wouldn't matter if we were 20-3 or 7-16, I would have done the same thing. We are going to do the right thing."
Doing the right thing and winning with only eight scholarship players against one of the SEC's top teams was a challenge the Tigers couldn't handle. They did not hold a lead after the 13:46 mark of the first half and they fell behind by double digits to stay with 13:39 to go when they gave up a wide-open dunk in the half-court defense. The Tigers kept the deficit at 10-15 points until the final five minutes, when fatigue took over.
"Obviously, late in the game, we wore out," Anderson said. "You can't give up 70 percent in the second half and win."
Offensively, the Tigers actually played better. They scored the most points and had their best shooting performance (43.8 percent) since the first game of the losing streak. 
Clark did what he could to keep the Tigers in the game. He set up Post for Missouri's first four points, then scored nine of the Tigers' next 11. Clark finished the half with 13 points on five-of-eight shooting but managed only two free throws after the intermission.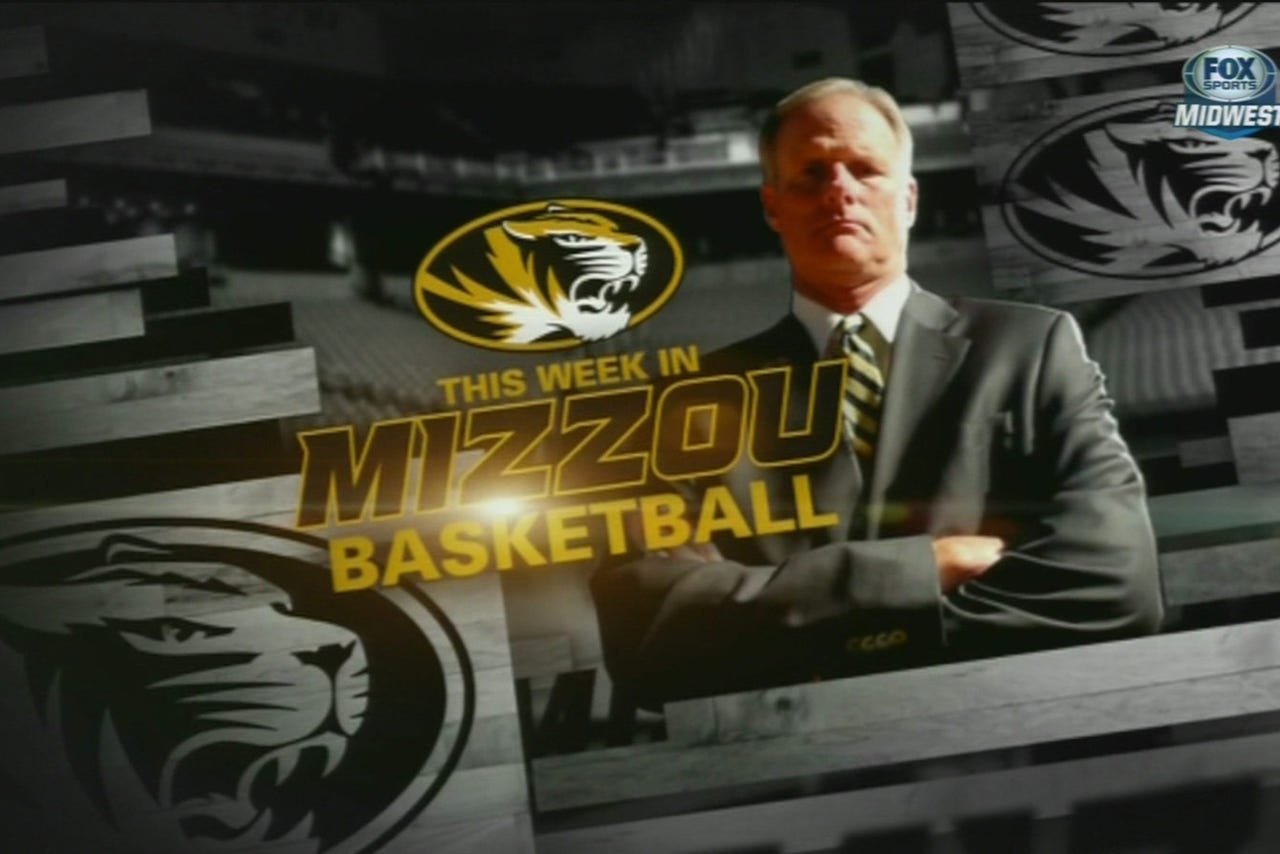 Watch This Week in Mizzou Basketball all season. Check your local listings for air times.
"We wore him down in the second half," A&M coach Billy Kennedy said.
"Wes is playing really well but when you have to play guys 37, 38, 40 minutes, you get fatigued after a while," Anderson said.
Williams, Missouri's leading scorer for the season, struggled with his shooting as A&M tried to double team him whenever he caught the ball on the low block. The 6-foot-9 sophomore missed his first four shots and finished with six points on three-of-11 shooting.
"Everybody is going to key on Johnathan," Anderson said. "The frustrating thing for him is he's got to be able to play through that. We're trying to put him in spots to where he can, but it's hard. He's a marked man and Wes Clark's a marked man. When you look at our team, those are our two veterans and we've got to have other guys step up and help them. We didn't have them tonight."
For the second half, they didn't have much hope in their eyes, either, according to A&M's leading scorer, Danuel House.
"When they started warming up for the second half, they didn't look into the game," said House, who made his first three 3-pointers and finished with 20 points.
House, not surprisingly, was quickly rebuffed by his coach in the postgame presser as Kennedy said he did not notice any drop-off in effort from the Tigers.
Whether House was accurate was not really the point. In college basketball, opponents don't make disparaging remarks about their opponents. That House took a shot at the Tigers showed just how little regard he has for them.
Given the way their season has gone, he is not likely the only one to think that way.
You can follow Stan McNeal on Twitter at @StanMcNeal or email him at stanmcneal@gmail.com.
---