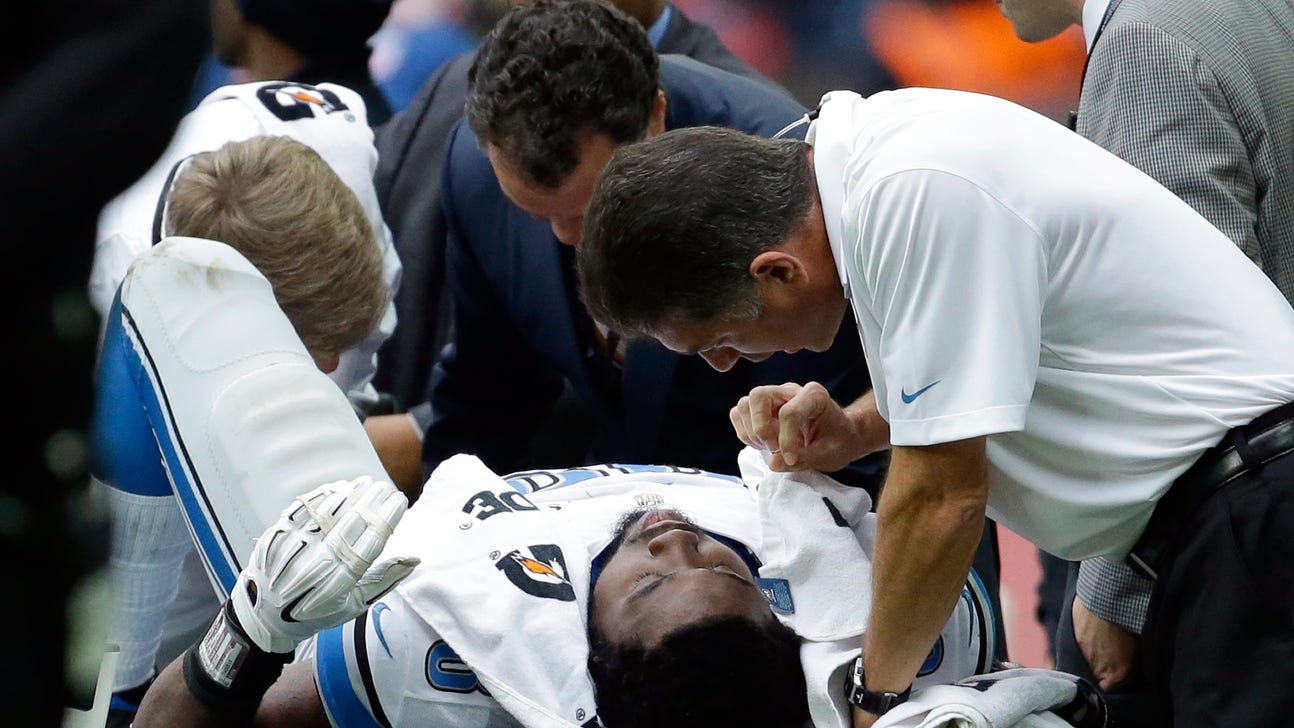 Timetable not set for Nick Fairley's return
Published
Oct. 28, 2014 12:59 p.m. ET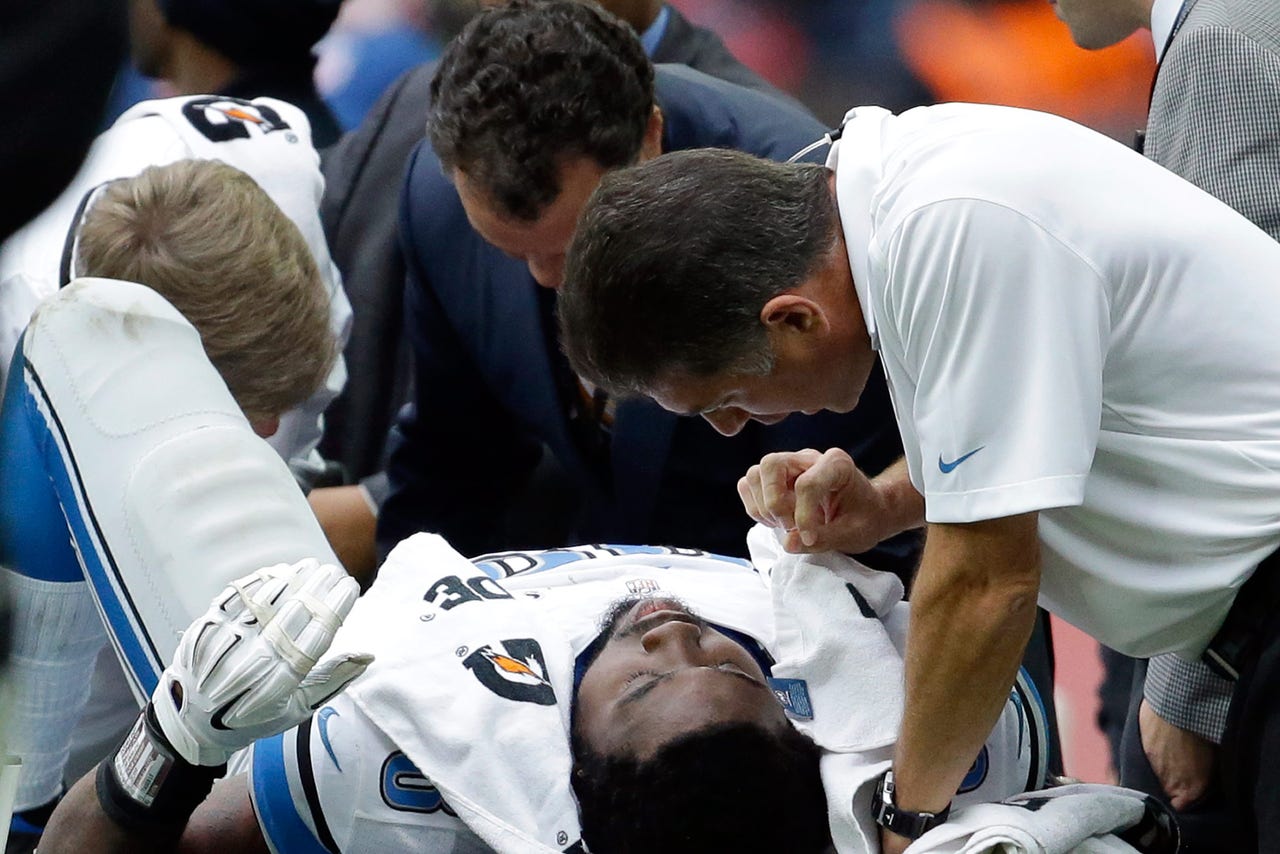 ALLEN PARK, Mich. -- Defensive tackle Nick Fairley is expected to be out for a while with a knee injury, but the Detroit Lions aren't confirming how long.
Fairley, who was injured in Sunday's 22-21 victory over the Atlanta Falcons when he collided with teammate Ndamukong Suh while rushing the passer, is apparently still undergoing tests and evaluations to determine the extent of the injury.
"I know there was a report out that stated (Fairley will miss) four to five weeks," Lions coach Jim Caldwell said Monday during his weekly news conference. "It never came from our office because of the fact that we have not certainly come to that conclusion as of yet."
Asked whether Fairley will be back this season, Caldwell answered, "Not certain how that will work. They haven't told me that he wouldn't be (back) at this point."
Fairley, a first-round draft pick in 2011, has played an important role in the surprising improvement shown by the Lions' defense over the first half of the season.
He lost his starting job early in the preseason because of poor performance, laziness and being overweight, but Fairley quickly got his act together and helped turn the defensive line into one of the best in the league.
Fairley is in the final year of his contract and will be a free agent next March because during the offseason the Lions chose not pick up the option year for 2015 on his original deal.
"Nick's come a long way in terms of his work ethic and his play on the field," center Dominic Raiola said of his teammate. "I always thought Nick was a very talented player. Now you're starting to see that, especially that group, the way they're playing, that whole group on defense.
"He's going to be missed for however long he's out."
Rookie defensive tackle Caraun Reid, a fifth-round pick from Princeton, played a career-high 35 defensive snaps against the Falcons because of Fairley's absence.
The Lions were also without another defensive tackle, C.J. Mosley, who was suspended last Saturday for two weeks for undisclosed conduct detrimental to the team.
"He functioned, I think, well for a young guy," Caldwell said of Reid's performance. "He's got a long way to go, but he did give us some quality moments. He did OK."
Fairley has a lot of company among injured Lions these days.
Fortunately for the team, this is a bye week following their trip to London, England. The Lions' next game isn't until November 9 at home against the Miami Dolphins.
Among the players who didn't play Sunday were receiver Calvin Johnson, running back Reggie Bush, offensive tackle LaAdrian Waddle, and tight ends Brandon Pettigrew, Eric Ebron and Joseph Fauria.
Several others were banged up, too, as they reached the halfway point of the season.
All of which explains why Caldwell decided to give his players this entire week off, which is more time than mandated by league rules during a bye week.
It's a little easier to do when the team is 6-2 and has sole possession of first place in the NFC North.
Caldwell's message to his team: "Hey, get away from it, we're going to stay in some kind of reasonable shape, but we need you to clear your mind just a little bit."
"The guys are going to get a chance to heal a little bit," Caldwell added. "We need to get our health back. That's key. This week is going to give us an opportunity to convalesce a little bit.
"I think our team has given a lot the first eight games. We're going to really have to have our energy stored up and health in place for the home stretch."
---