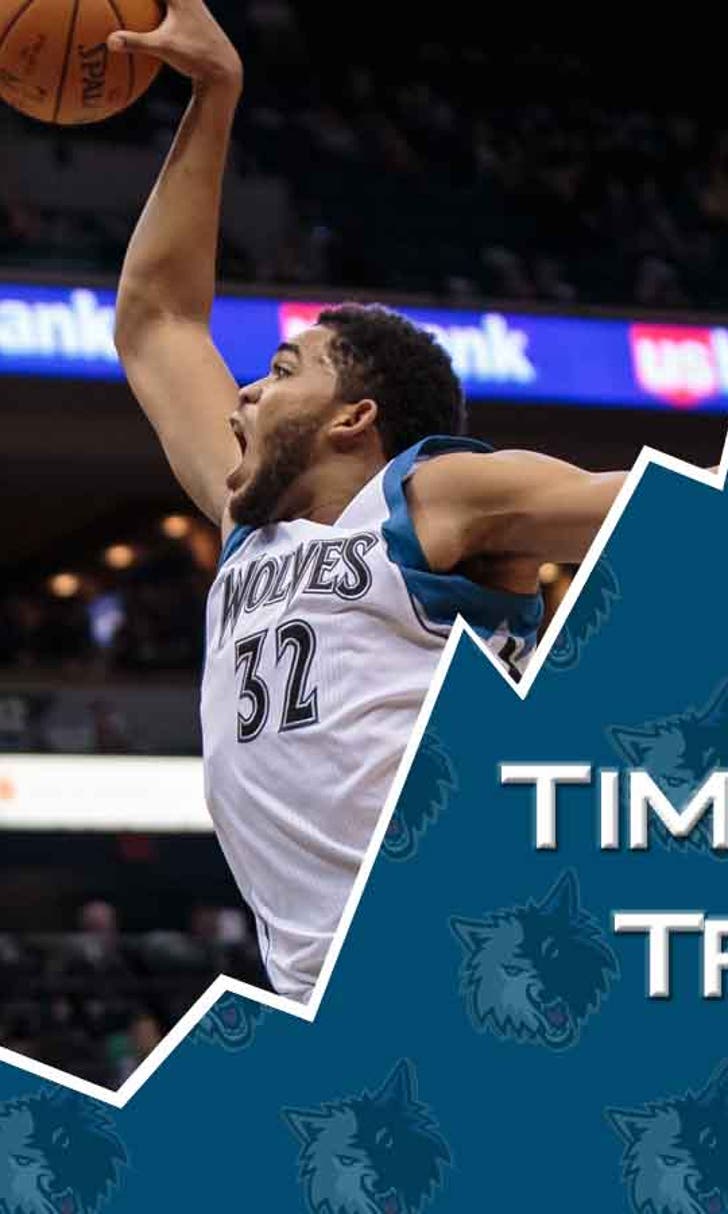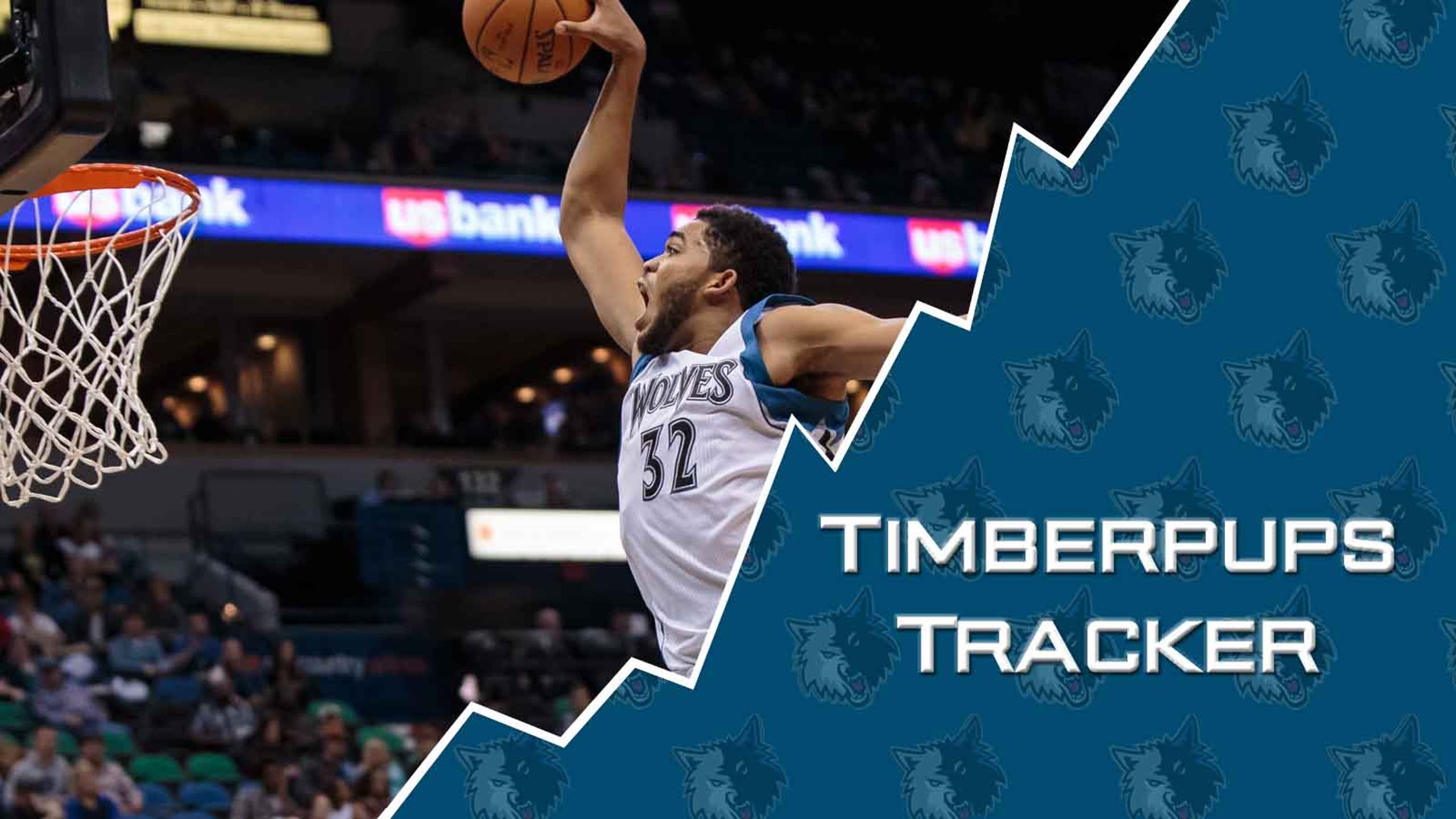 Timberpups Tracker: Dec. 10 edition
BY Ryan Lund • December 10, 2015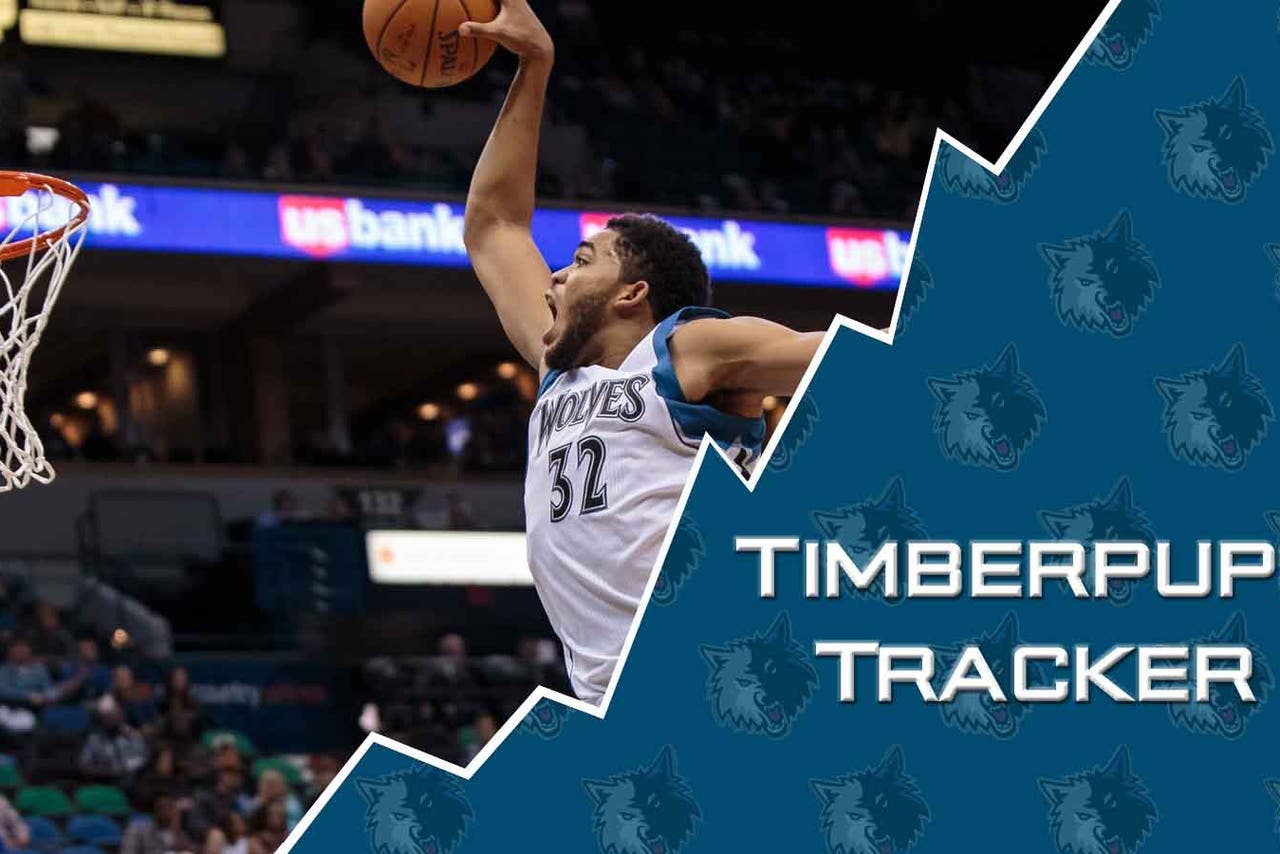 The Minnesota Timberwolves have one of the most exciting collections of young players on an NBA roster. Every Thursday, FOX Sports North tracks the progress of those on the Timberwolves who are in their first or second season in the league.
This is the fourth edition of the 2015-16 Timberpups Tracker.
PER -- Player Efficiency Rating: A measure of per-minute production standardized such that the league average is 15.
TS% -- True Shooting Percentage: A measure of shooting efficiency that takes into account 2-point field goals, 3-point field goals, and free throws.
USG% -- Usage Percentage: An estimate of the percentage of team plays used by a player while he was on the floor.
ORtg -- Offensive Rating: An estimate of points produced per 100 possessions.
DRtg -- Defensive Rating: An estimate of points allowed per 100 possessions.
VORP -- Value over Replacement Player: A box score estimate of the points per 100 TEAM possessions that a player contributed above a replacement-level (-2.0) player, translated to an average team and prorated to an 82-game season.
ANDREW WIGGINS (age 20, second season)
Statistical season averages (last week): 21 points (14.7), 3.8 rebounds (4.0), 1.7 assists (0.7), 0.7 blocks (0.67), 35.3 minutes (35.7), 42.6 FG% (34.9), 26.8 3PT% (10)
Advanced stats, season: 16.3 PER, 51.1 TS%, 28.2 USG%, 102 ORtg, 108 DRtg, 0.0 VORP
ZACH LAVINE (age 20, second season)
Statistical season averages (last week): 14.1 points (12.3), 3.5 rebounds (6), 3.6 assists (6), 0.10 blocks (0), 24.9 minutes (22.7), 42.6 FG% (34.2), 35.1 3PT% (33.3)
Advanced stats, season: 16.9 PER, 53.4 TS%, 27.3 USG%, 103 ORtg, 107 DRtg, 0.4 VORP
ADREIAN PAYNE (age 24, second season)
Statistical season averages (last week): 3.7 points (1), 2.8 rebounds (5), 0.6 assists (1), 0.14 blocks (0), 11 minutes (7.5), 46.7 FG% (50.0), 50 3PT% (0.00)
Advanced stats, season: 8.7 PER, 54.6 TS%, 17.6 USG%, 92 ORtg, 104 DRtg, 0 VORP
KARL-ANTHONY TOWNS (age 20, first season)
Statistical season averages (last week): 15.3 points (23.7), 9.3 rebounds (10.3), 1 assists (1.7), 2.19 blocks (2.33), 28.1 minutes (32), 53.2 FG% (63.3), 43.8 3PT% (66.7)
Advanced stats, season: 8.7 PER, .546 TS%, 17.6 USG%, 92 ORtg, 104 DRtg, 0.0 VORP
NEMANJA BJELICA (age 27, first season)
Statistical season averages (last week): points (5.7), 5.6 rebounds (4.3), 1.9 assists (1), 0.41 blocks (0.33), 24.4 minutes (17), 47.2 FG% (63.6), 38.2 3PT% (40.0)
Advanced stats, season: 12.1 PER, 59.3 TS%, 12 USG%, 117 ORtg, 105 DRtg, 0.5 VORP
TYUS JONES (age 19, first season)
Statistical season averages (last week): 0.5 points (0), 0.5 rebounds (0), 0.5 assists (0), 0 blocks (0), 14 minutes (0), 0 FG% (0), 0 3PT% (0)
Advanced stats, season: -6.7 PER, 8.5 TS%, 18.5 USG%, 30 ORtg, 104 DRtg, 0.0 VORP
---
---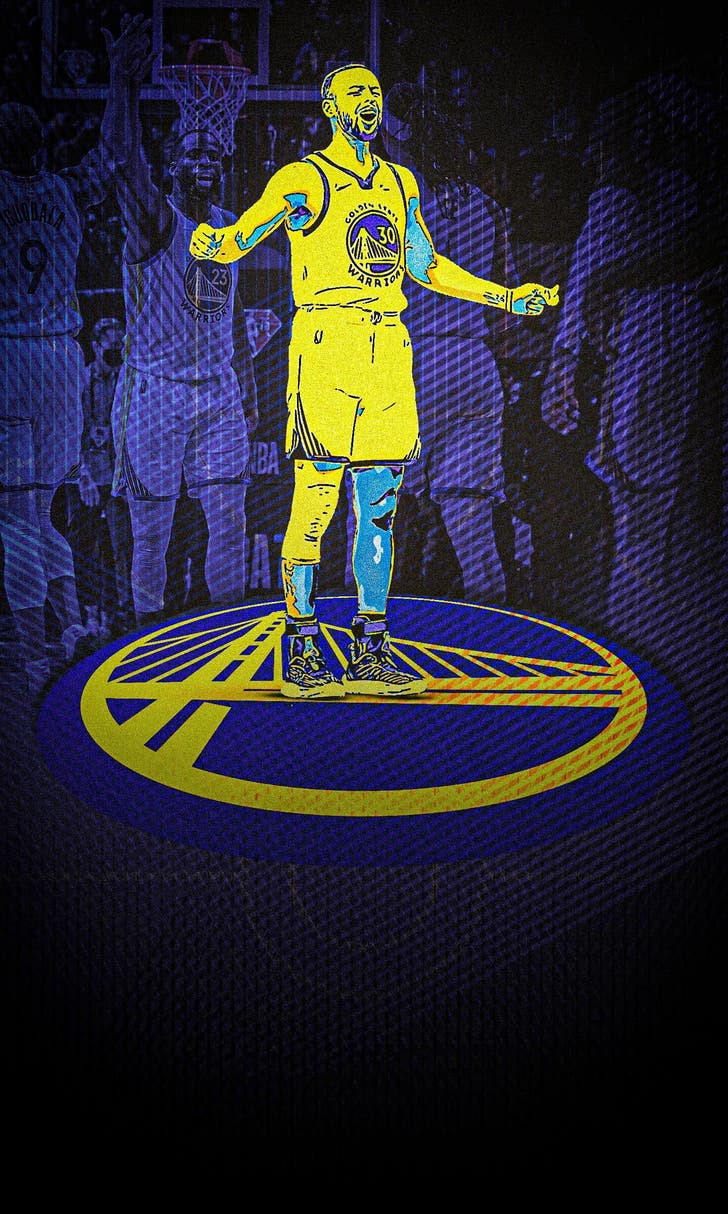 National Basketball Association
Steph Curry's talent — and contagious spirit — helped lift Golden State back to the top of the NBA