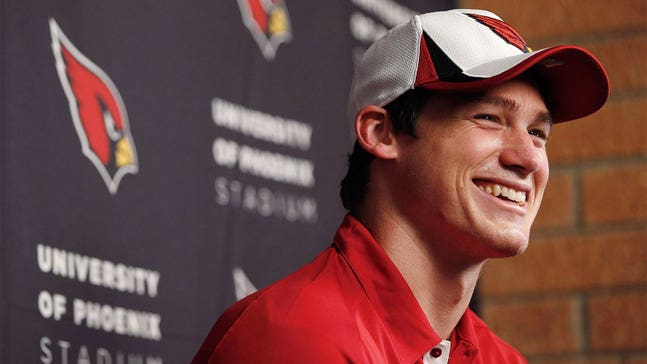 Tight end Niklas hopes to revive 'dying breed'
Published
May. 13, 2014 4:35 p.m. ET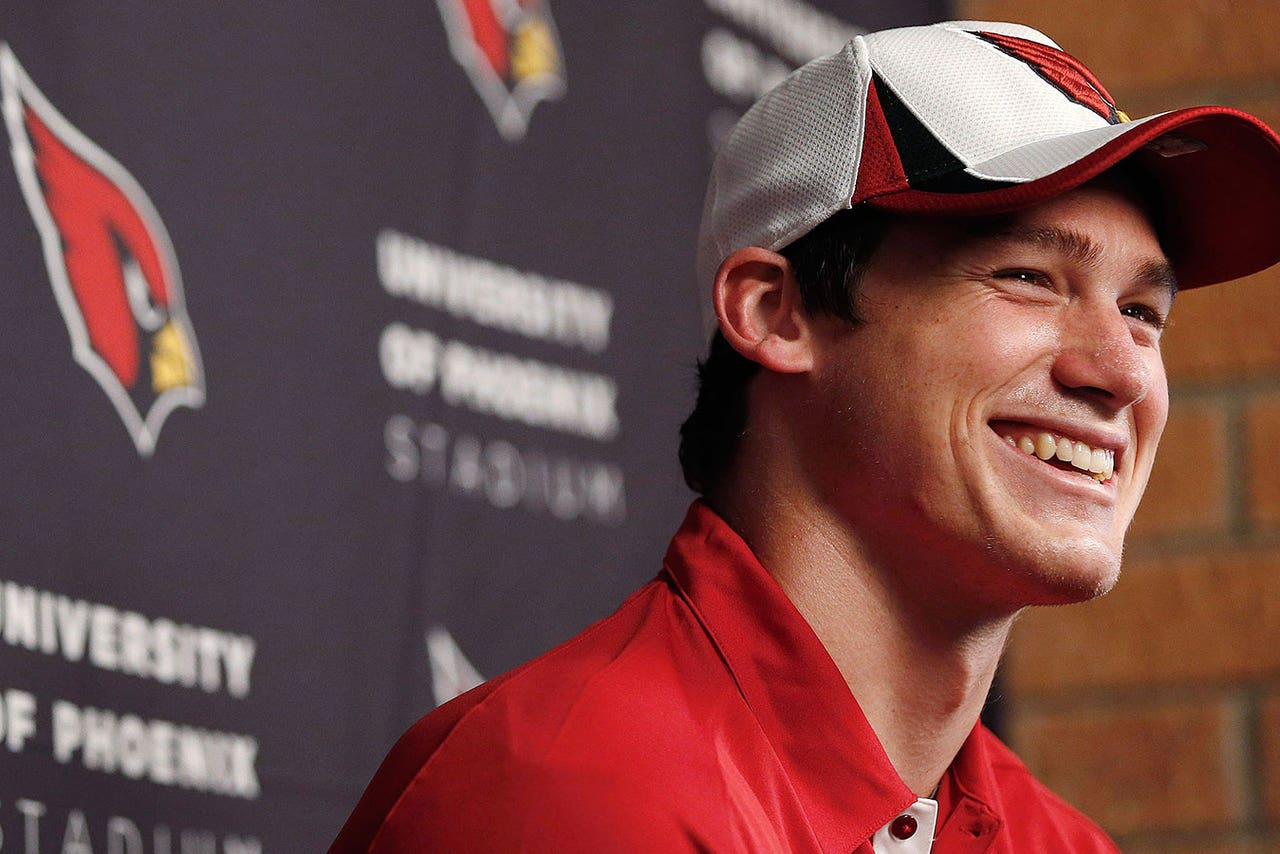 TEMPE, Ariz. -- The first thing you notice about Troy Niklas is how young he looks. That just feeds into the idea of untapped potential for a guy who only played two years of tight end at Notre Dame before declaring for the NFL Draft after his junior year.
"It's a whole nother level -- you've got everything to prove," Niklas, 21, said at an introductory press conference Tuesday at Cardinals headquarters. "It doesn't really matter what you did in college."
Niklas' physical tools are eye-popping. He's 6-foot-6, 270 pounds and considered a terrific athlete -- an assessment that shows up on film and showed up live when he helped Notre Dame manhandle Arizona State's defensive front in a 37-34 win at Cowboys Stadium last fall. 
Niklas knows he was added in the second round (52nd overall) to shore up a need for a blocking tight end. 
"They're definitely looking to use me as an edge setter on the runs," he said. "I like physical contact. It's always funny when you get a good block on a D-end and he's just sitting there like, 'Man this tight end has owned me.' There's not a lot of better feelings than that."
But the potential upside for Niklas is becoming a threat in the receiving game, allowing the Cardinals to run and pass out of the same personnel packages and keep the defenses guessing.
"The blocking or well-rounded tight end is a bit of a dying breed," Niklas said. "Hopefully we can spark a little bit of a revival."
Cornerback Patrick Peterson put to rest any concerns that he might hold out if he doesn't get a contract extension before the 2014 season begins.
"There won'€™t be no holding out for me," Peterson told Kyle Odegard of azcardinals.com on Monday at a press conference to talk about his charity dinner and foundations. "I want to continue playing football at a high level. I have two years left, so there'€™s no sense holding out."
But rest assured, Peterson is well aware of the market for his services. The Seahawks just gave cornerback Richard Sherman a four-year extension worth a total of $57.4 million over the next five seasons, according to FOX Sports insider Mike Garafolo. And the Browns gave cornerback Joe Haden a five-year extension on Tuesday worth $68 million, with $45 million in guaranteed money, according to Garafolo.
In reaction, Peterson tweeted this:
Drafted in 2011, Peterson is eligible for an extension and he has said on several occassions that he wants to be the highest paid cornerback in the league, but he's not approaching free agency yet. The Cardinals exercised his fifth-year option, and he is under contract through 2015. 
That the Cardinals are already in discussion on a new deal is no surprise, given Peterson's importance to the team and general manager Steve Keim's past statements on the topic. But there is no hurry to get this done. 
When assessing the chances of rookie free agents (listed below) making the Cardinals' 53-man roster (or even the practice squad), it's best to look at need.
In that light, versatile Alabama offensive lineman Anthony Steen could help add depth and Purdue defensive tackle Bruce Gaston could do the same for a unit that will likely be without nose tackle Alameda Ta'amu (ACL surgery) for the start of the season.
Aside from his versatility, scouts liked Steen's toughness, his wide base and his strength at the point of attack. They liked Gaston's footwork, rage and lateral agility. 
UNLV running back Tim Cornett is also a possibility, given the Cardinals lack of depth at that position behind Andre Ellington, Stepfan Taylor and Jonathan Dwyer.
Cornett ran the 40 in 4.48 seconds at the NFL Scouting Combine, which tied him for sixth in a field of 33. His broad jump mark was 125 inches, which tied for seventh, and he ranked 18th in the vertical jump at 34.5 inches.
Running backs: Zach Bauman, Northern Arizona; Tim Cornett, UNLV
Wide receivers: Kelsey Pope, Samford; Kevin Smith, Washington; Corey Washington, Newberry
Tackles: Kelvin Palmer, Baylor; Kadeem Williams, Albany
Guard/tackle: Anthony Steen, Alabama
Defensive tackles: Bruce Gaston, Purdue, Justin Renfrow, Miami
Linebackers: Jonathan Brown, Illinois, Glenn Carson, Penn State
Cornerbacks: Brandon Sermons, UCLA; Todd Washington, Southeastern Louisiana
Kicker: Chandler Catanzaro, Clemson
Follow Craig Morgan on Twitter
---