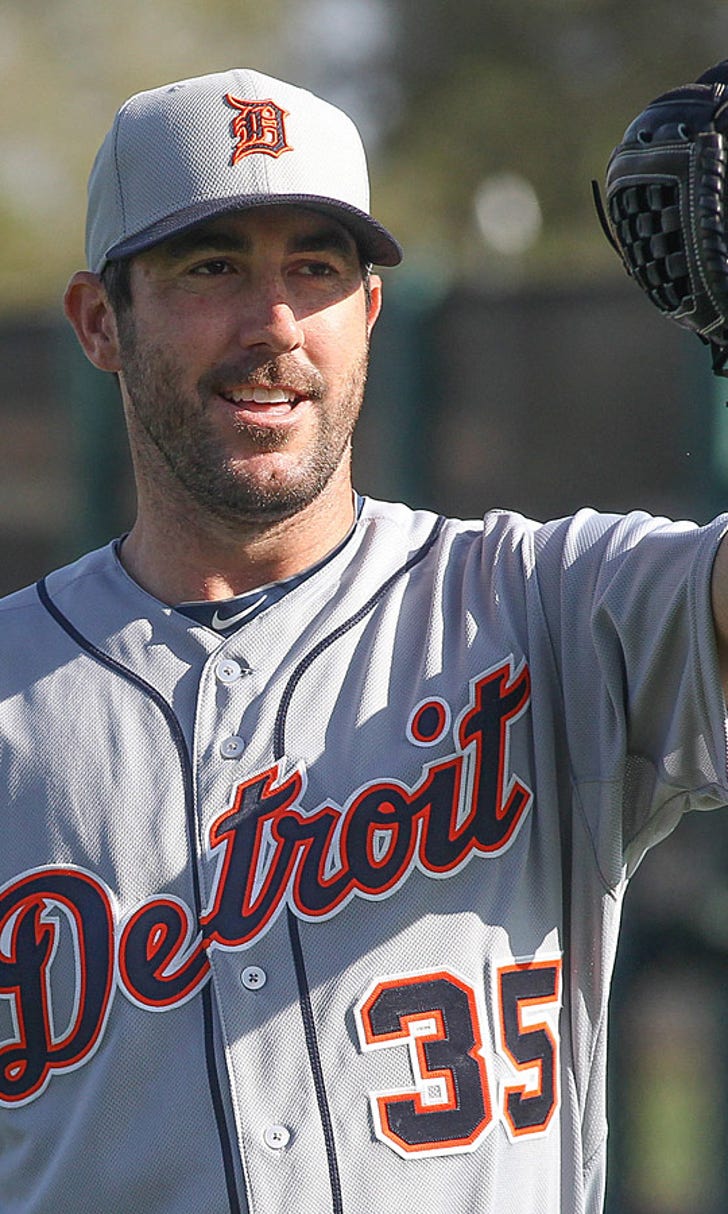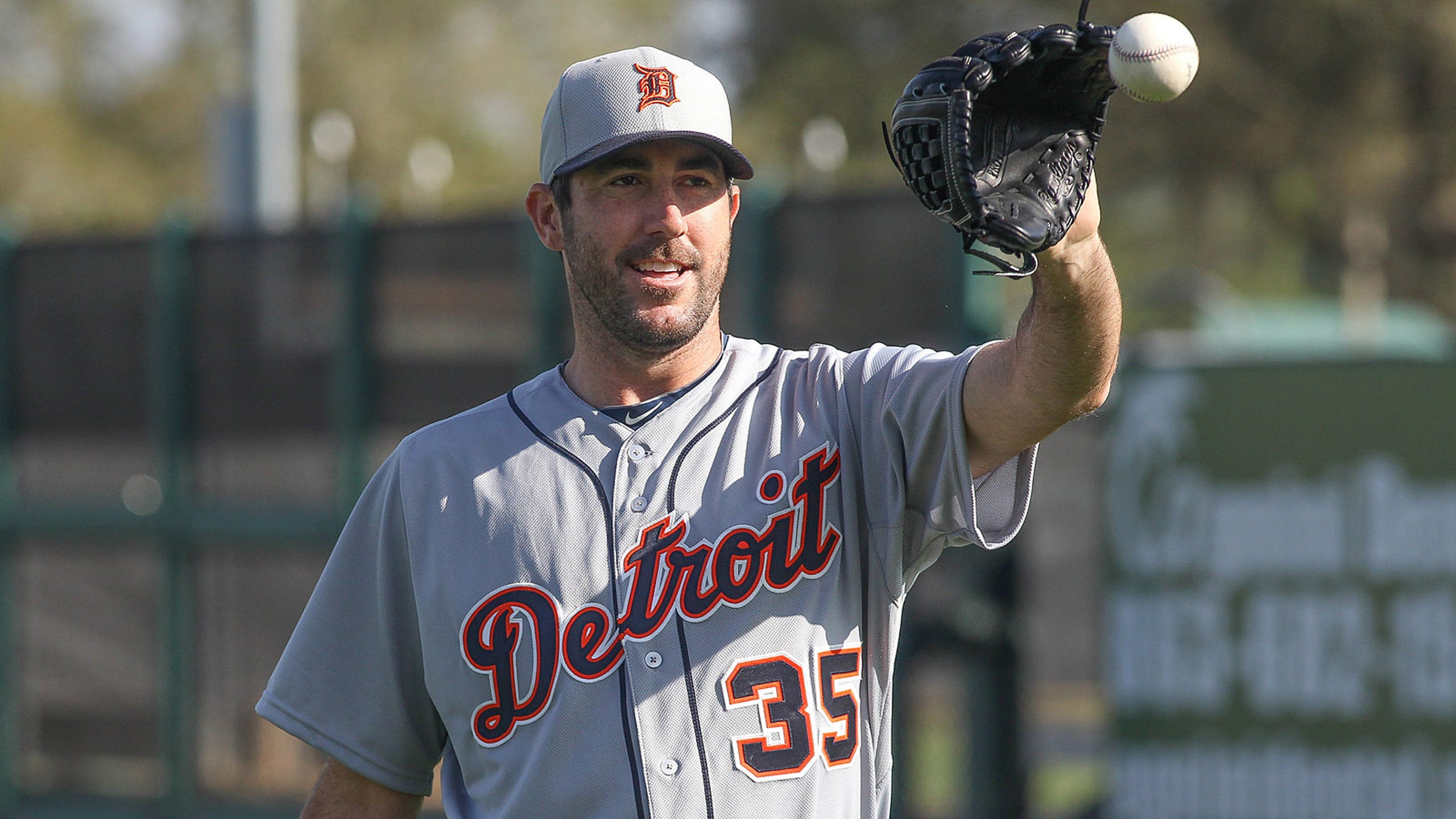 Tigers' Verlander throws live batting practice
BY foxsports • February 24, 2014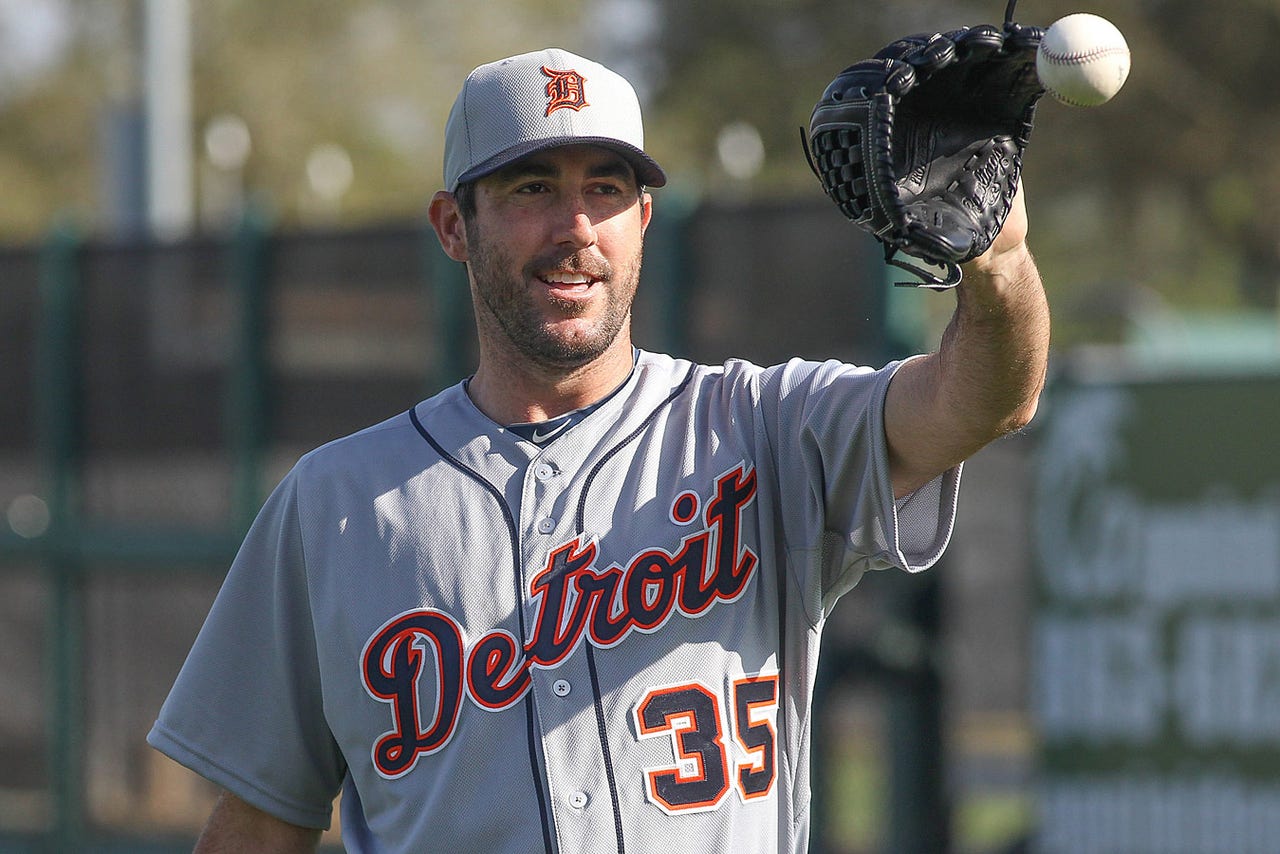 LAKELAND, Fla. -- Detroit Tigers starter Justin Verlander took another step forward Monday on his road to recovery.
After a week and a half of throwing only bullpen sessions, Verlander threw batting practice to two hitters on the main field at Joker Marchant Stadium while some Tigers fans watched.
"It went pretty well," Verlander said. "Just a lot of rust to knock off, per norm your first time out against hitters. It was pretty sporadic and a little all over the place. Off-speed stuff wasn't great, but that's normal."
Verlander underwent core muscle surgery Jan. 9, so he's past the six-week mark of rehabilitation and well into getting ready for the season.
"I feel fine," Verlander said. "Not even thinking about it anymore. I even slipped on a curveball and still didn't feel it, so that was really good."
Verlander mirrored the same protocol that the other pitchers have been following: throw half of his allotted pitches, sit for a while, then throw the rest, simulating a game situation.
Verlander's a perfectionist -- even while throwing batting practice -- and could be heard loudly complaining to himself about pitches that didn't meet his expectations.
"You know me," Verlander said. "I expect to be perfect every time I go out there, but I know in the back of my head, 'All right, that's not gonna happen.'
"But there's still that little bit that's like, 'Maybe I'll go out there and be lights-out.' "
Daniel Fields and Craig Albernaz were the two players who hit against Verlander.
Fields, amused by Verlander's perfectionism, said: "Even pitches where we think they're pretty good -- even (Bryan) Holaday, who was catching, was like, 'That's a pretty good pitch' -- he's still getting mad because he wants to be perfect every time.
"I thought he looked up-to-par with all the other guys that we've faced so far throwing live BP in spring training."
Verlander wasn't upset with everything he threw.
"There were three pitches in a row that I threw down-and-away that were really good," he said.
Fields said he noticed a difference between Verlander's first set of pitches and his second set.
"Early on, he wasn't obviously throwing as hard," Fields said. "His stuff wasn't as sharp early on, but that second session when he went back out there, his stuff was a lot better. He was definitely throwing a lot firmer, and it was pretty good."
Verlander will throw another live batting practice, then pitching coach Jeff Jones and manager Brad Ausmus will determine if Verlander's ready to pitch in a spring game.
"I'm happy to be only one start behind, really," Verlander said. "So in the big scheme of things, that's not bad at all."
---