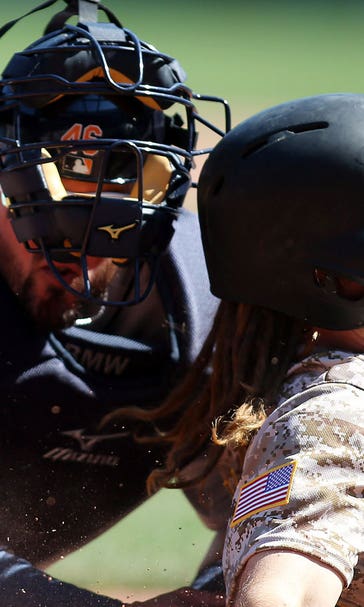 Tigers trade catcher Bobby Wilson to Rangers
May 3, 2016

CLEVELAND (AP) -- Catcher Bobby Wilson was traded from the Detroit Tigers back to the Texas Rangers for minor league pitcher Chad Bell on Tuesday.
Wilson batted .154 (2 for 13) with two RBIs in five games with the Tigers. He was acquired from the Rangers for catcher Bryan Holaday on March 29.
"Obviously we're very familiar with him and what he can do to help us out," Rangers manager Jeff Banister said of Wilson.
"We liked what he did during spring training, the adjustments he made at the plate. Obviously we like what he does behind the plate and how he handles our pitching staff."
Rangers general manager Jon Daniels said the team was looking for protection at catcher, particularly given that Robinson Chirinos, out with a broken right arm, is on the 60-day disabled list and won't be eligible to return before June 9.
Daniels also said the Rangers would consider carrying three catchers for the time being. Besides Holaday, they also have rookie Brett Nicholas.
"We haven't decided but it's something that we're talking about," Daniels said. "We'll make the call (Wednesday). I don't know if it's something that makes sense all year, but in the medium term it's something we're talking about."
Catcher Chris Gimenez, who's on the 15-day disabled list with a left leg infection, was designated for assignment to make room for Wilson. Daniels said Gimenez will likely be traded.
"We've had some trade interest," Daniels said. "I don't expect that we would keep Chris."
Bell was 1-0 with a 1.50 ERA in five games for Triple-A Round Rock this season.
Wilson became expendable in Detroit after the Tigers activated catcher James McCann, who had been on the 15-day disabled list since April 12 because of a sprained right ankle.
McCann, who is hitting .133 (2 for 15) with two RBIs in four games, is in Detroit's starting lineup Tuesday night against Cleveland.
---
---