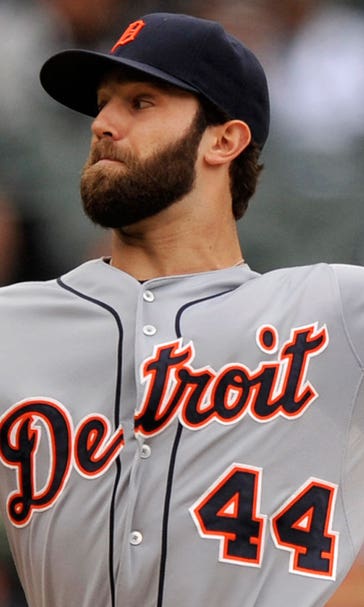 Tigers call up Daniel Norris
May 11, 2016

WASHINGTON (AP) -- Daniel Norris returned to the Detroit Tigers on Wednesday for the first time since surgery to remove a cancerous growth from his thyroid.
The 23-year-old pitcher had the procedure in October after making 13 starts during his second season in the majors.
The left-hander was called up from the minors Wednesday following a rehab stint for a more recent back injury. He was 0-3 with a 9.98 ERA in four starts for Triple-A Toledo.
Norris was available out of the Tigers' bullpen in the finale of a three-game series against the Washington Nationals.
"He was scheduled to start today, so if we get in a bind, he can give us 100 pitches if we need it," Detroit manager Brad Ausmus said. "He hasn't pitched like we think he's capable of. But again, this was a matter of need more than anything else."
Norris spent last season with Toronto and Detroit, going 3-2 with a 3.75 ERA. He was acquired by the Tigers last summer as part of the trade that sent ace David Price to the Blue Jays.
Norris later disclosed that he had known his diagnosis for some time, but decided to finish out the season before having surgery.
In his 18 major league appearances, only four have come in relief.
"I'll figure it out," Norris said. "Recently after the back injury, it takes my back a little bit to get loose, but once I'm hot, I'm hot. So it's fine."
To make room on the roster for Norris, the Tigers optioned outfielder Tyler Collins to Triple-A.
---
---