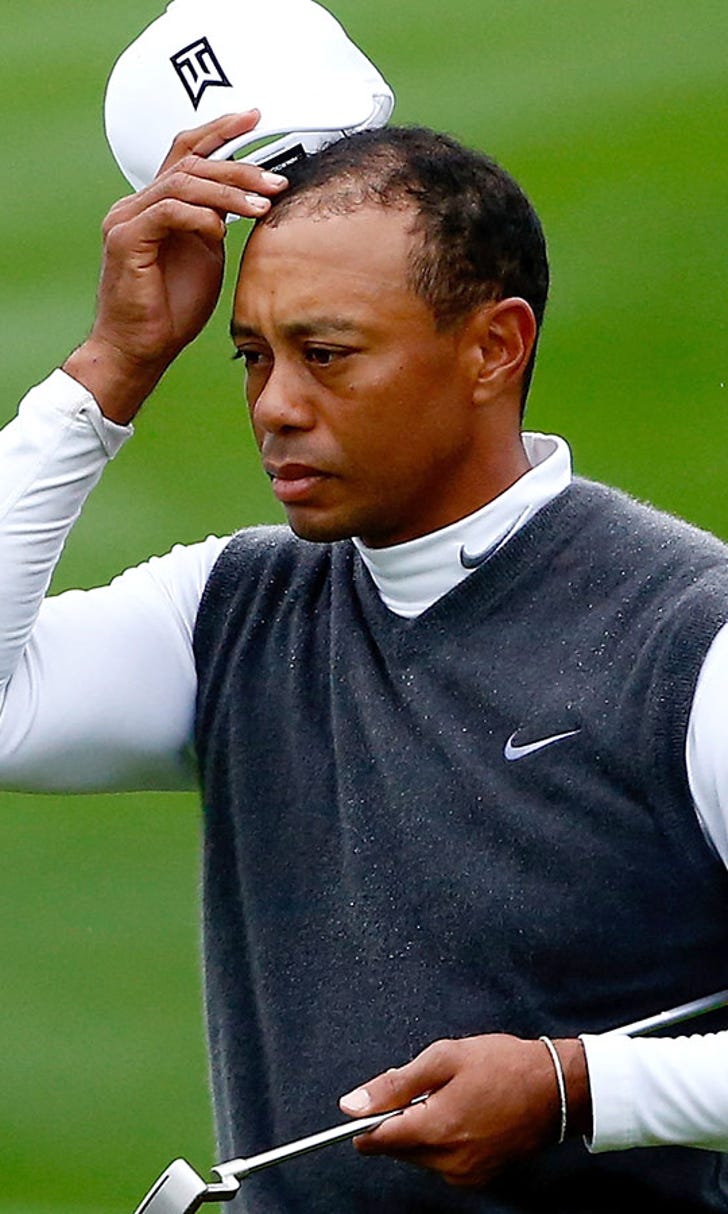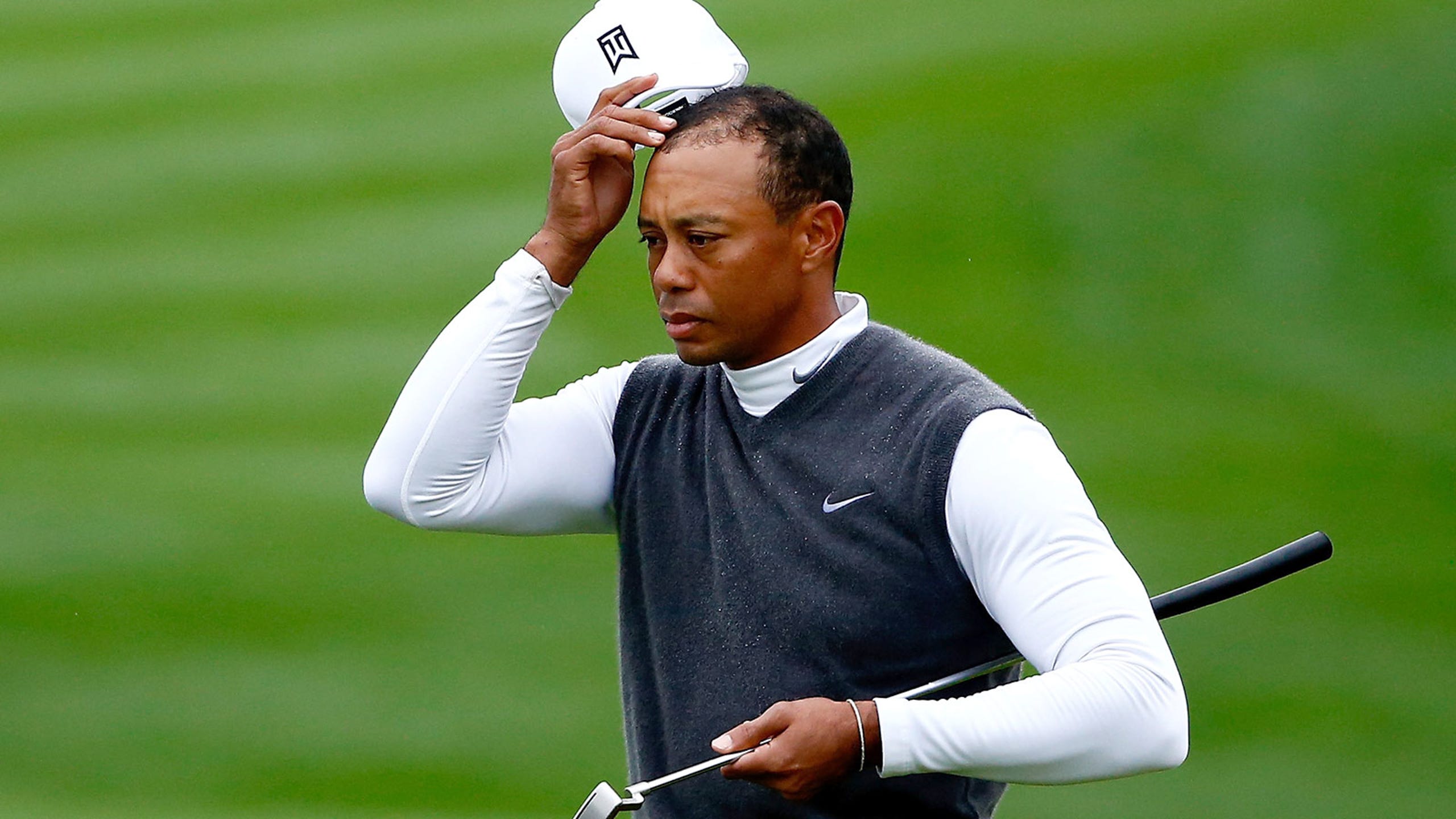 Tiger Woods shoots career-worst round, misses Phoenix Open cut
BY foxsports • January 30, 2015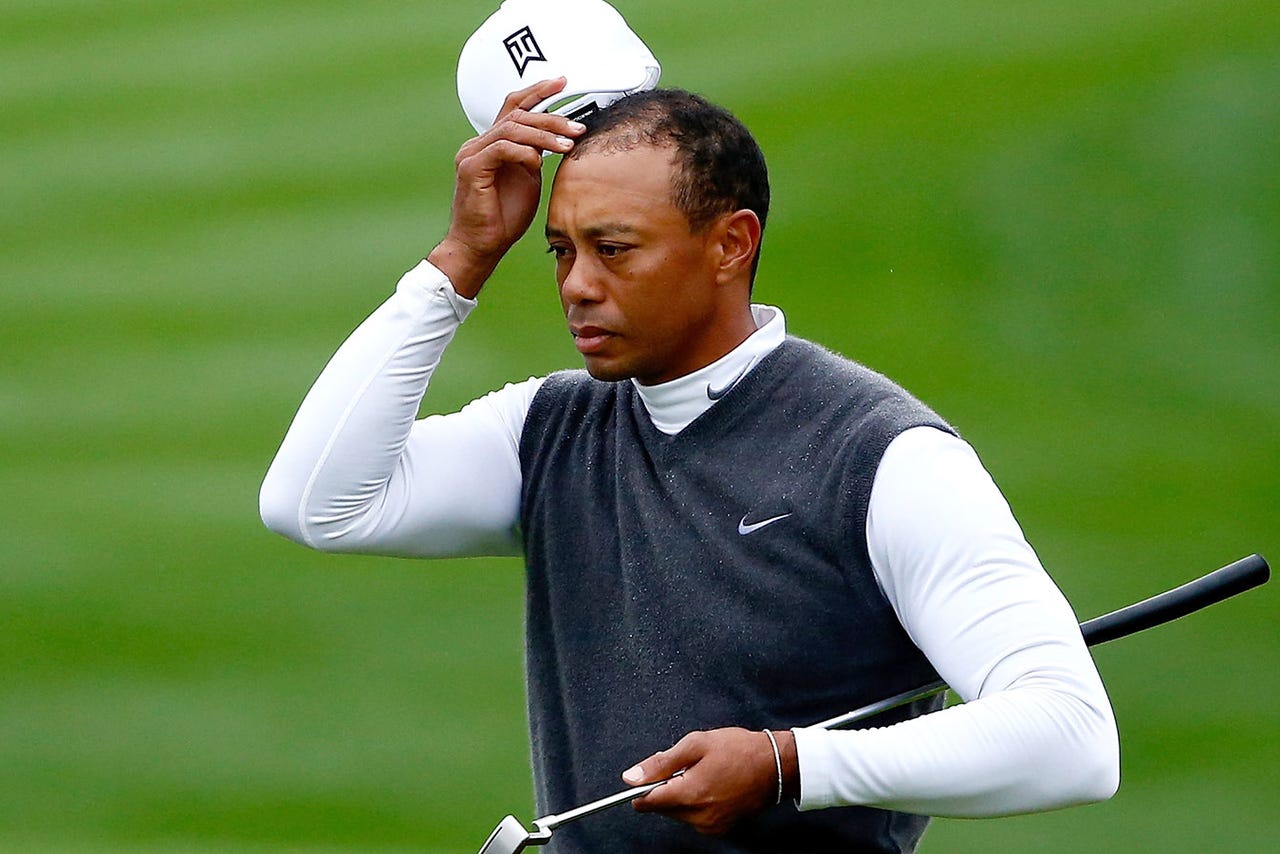 SCOTTSDALE, Ariz. -- Weather and a raucous crowd were the least of Tiger Woods' worries on Friday. His biggest was himself.
After a career-worst round in the second round of the Waste Management Phoenix Open, an 11-over 82, Woods will face questions about how much of missing the cut was due to his altered mechanics and how much came down to the mental part of making his return to a competitive course.
A day after Woods shot 2-over by putting himself in poor positions with bad drives, the brutally obvious truth was his chip game still is a major problem. He found himself in between swing patterns, but it wasn't the usual yips. Twice, he hit chips completely over the green and to the other side.
"It's mental to an extent because the physical pattern is different," Woods said. "So obviously when the physical pattern is different, the thrust is not quite there. I'm not bottoming out in the same spot. To an extent, yes it is (mental). But I need to physically get the club in a better spot."
Woods put together the worst back-nine of his career, shooting an 8-over in the first half of his Friday round. That span included three bogeys, and a back-to-back double bogey and triple bogey on the 14th and 15th holes.
It's the 13th time in Woods' career he's missed the cut. He finished the morning session in last place at 13-over through two rounds, and it's the first time in his career he missed two consecutive cuts.
There wasn't a sense of panic on Woods' face after the round, even though as sense of it exists in his game.
"I'm just doing this so I don't get fined," he said as he stood at the interview podium, repeating the words Seattle Seahawks running back Marshawn Lynch made famous earlier this week.
Jordan Spieth, who played in Woods' group, said Woods appeared like his usual self during their second round.
"From the looks of it, he looks very healthy, looks like nothing was bothering him so he should be able to get out there and get a lot of practice there," Spieth said. "We were talking. He was in a great mood, great spirits, just like he always is. Obviously a little rust for him there but like I said earlier, once you get some repetitions, you could see on the back nine today, some of those iron shots he got some height on and distance control was great."
Spieth's belief in a player he called his childhood idol may be biased for that reason; it is fair to remember this was just 36 holes of golf. 
"It's golf. We all have days like this," Woods said. "Unfortunately, mine was in a public forum, in a public setting."
But the way Woods struggled makes one wonder what hurdles stand in his way and how capable he is at overcoming his borderline embarrassing performance at the Phoenix Open. Little of Woods' struggles had to do with the weather at TPC Scottsdale, which included cloudy skies and a misty rain. The precipitation is expected to clear up late Saturday, making for a sunny Sunday.
Yet, the crowds may not exceed the record-setting opening round on Thursday. That's because the main draw, Woods, won't be sticking around.
Woods said he won't be attending any Super Bowl festivities in the Phoenix area. He's heading home.
There, he'll look for answers to his troubling swing issues. Whatever they are -- swing or confidence -- and how difficult they are to overcome is anyone's guess.
In relation to par:
82 (2015, Waste Management Phoenix Open, Round 2): A round that featured a double-bogey followed by a triple-bogey will go down as the worst of his career to date. He finished with a bogey at the par-4 ninth to clinch that fate.
81 (2002, British Open, Round 3): Big number, but he kept people from freaking out by following with a 65 on Sunday to secure a T-28 finish. His next start that year was at the Buick Open, which he won.
80 (1994, Nestle Invitational, Round 1): He was 18, an amateur and this one is really a throwaway. But the world got a glimpse of the future 14-time major winner on a big stage. He seemed to learn a little bit ...
79 (2014, Farmers Insurance Open, Round 3): In many ways, Tiger's year began to unravel in his first start of 2014, chopping it up at Torrey Pines, a place that he normally owns and the field is simply playing for second place.
79 (2013, Memorial Tournament, Round 3): It's somewhat of a troubling trend, as Tiger has blown up at least once in each of the last three seasons. Sure, some of that has to do with age and swing changes, but he is no longer the model of consistency we once thought him to be.
79 (2010, Quail Hollow Championship, Round 2): Finished the tournament at 9 over and is one of only 12 missed cuts on Tour.
Follow Kevin Zimmerman on Twitter
---