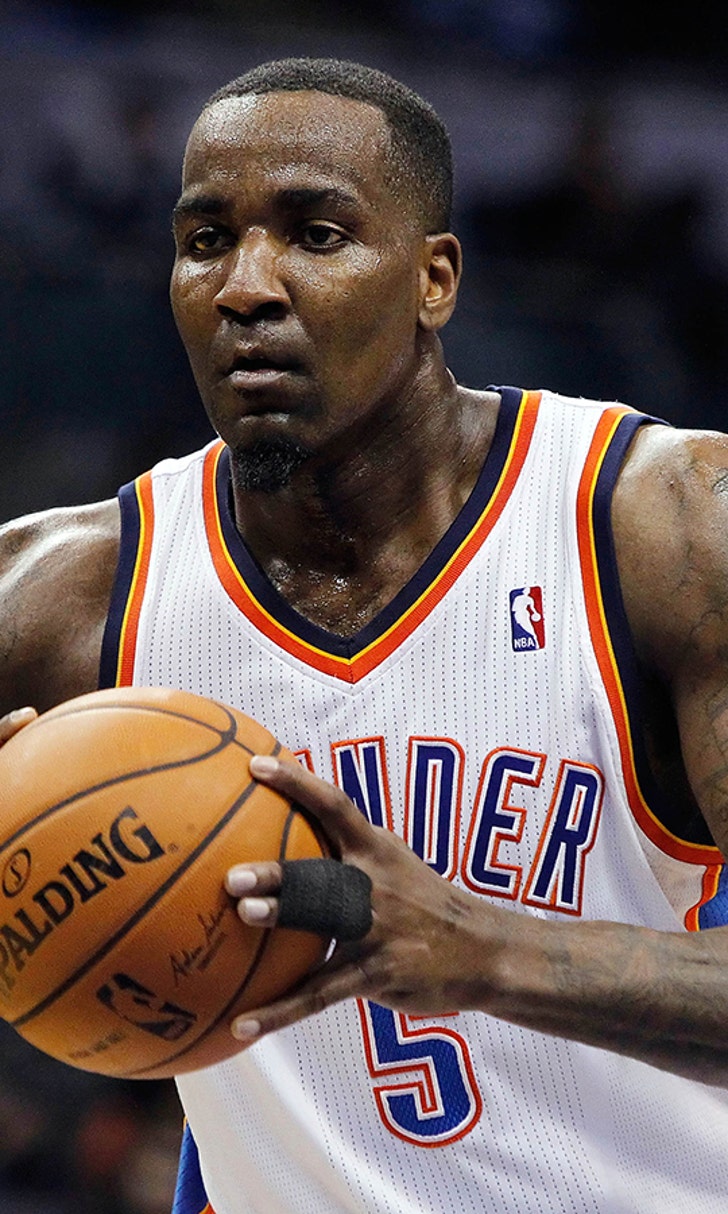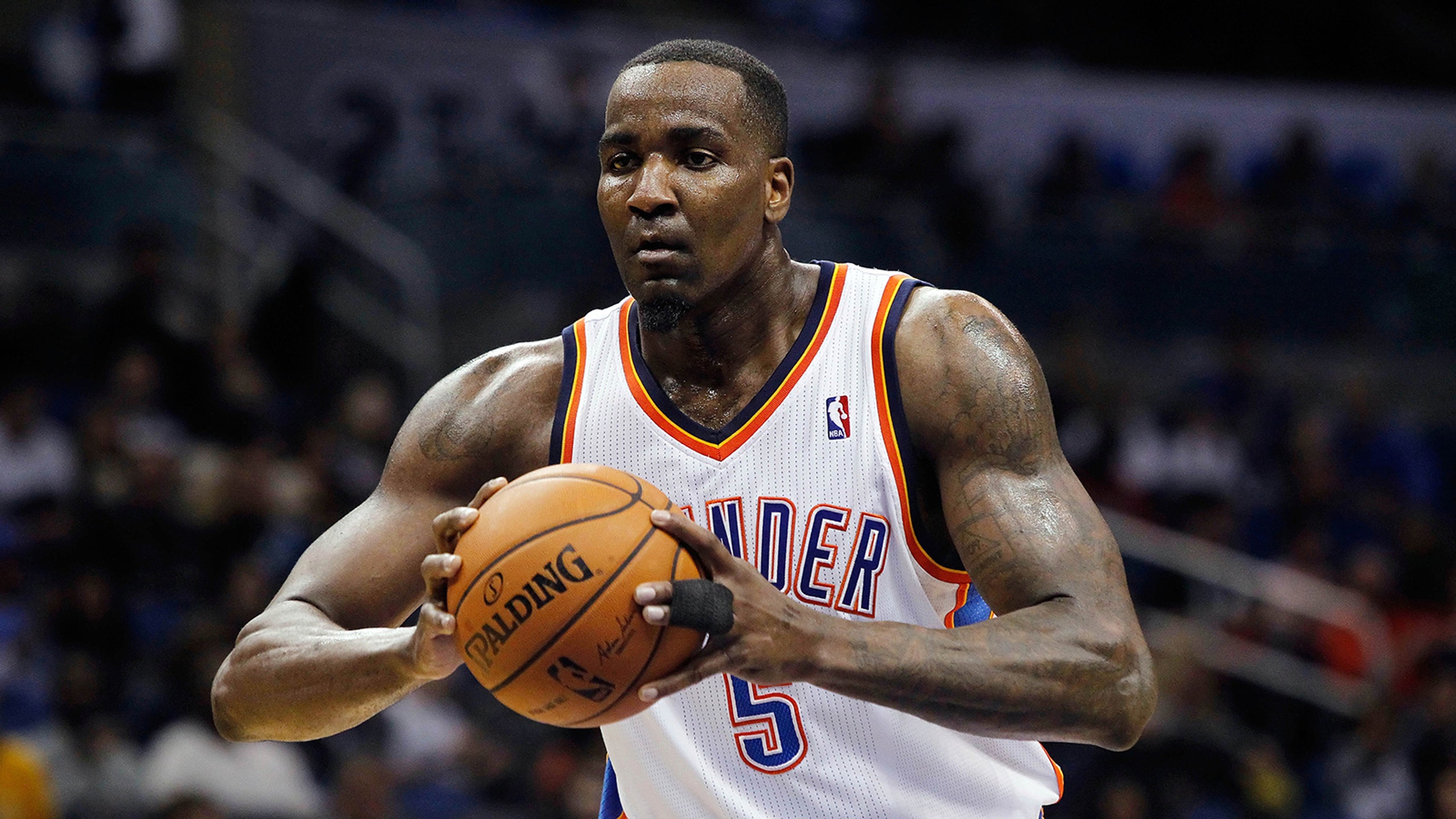 Thunder's Perkins: 'I'm not going to be the bad guy' anymore
BY foxsports • December 12, 2014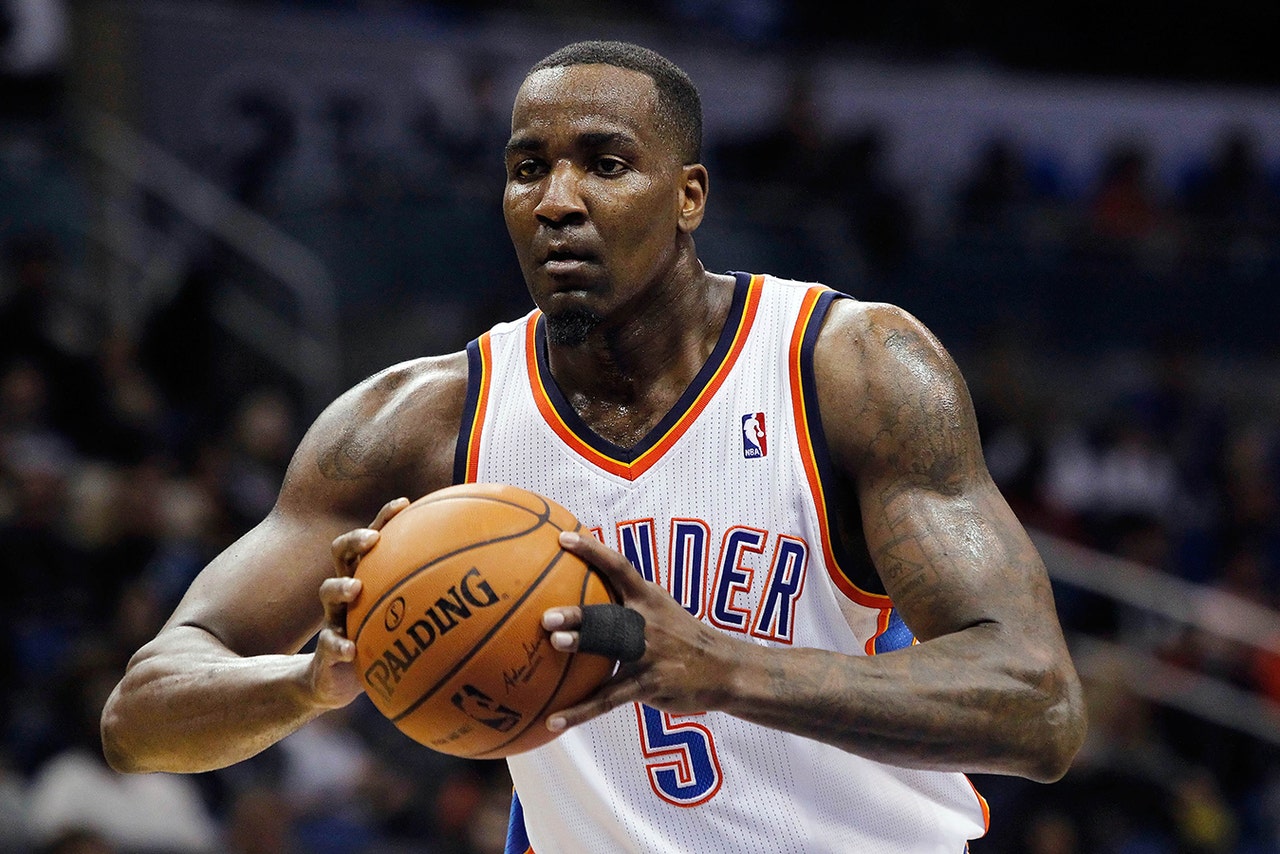 OKLAHOMA CITY -- Notable bad guy Kendrick Perkins said he's making some changes.
No, he's probably not going to stop arguing with referees, and no, he's probably not going to be smiling a lot on the court, but he is apparently giving ground in the locker room.
A season ago when the Chicago Bulls were in Oklahoma City, Bulls' center Joakim Noah wanted to come talk with Thunder guard and former Bull Thabo Sefolosha.
Perkins was having none of it and kept Noah from coming in. Words were exchanged. Loudly.
But Thursday when LeBron James wanted to come in and talk to Kevin Durant after the Thunder's 103-94 win, Perkins didn't stop James.
"If they like it, I love it," Perkins said with a smirk. "I actually know LeBron, so I'm not going to be the bad guy in no more of those situations."
That statement loosely translates to Perkins not liking the situation, but just not saying anything about it anymore.
James sat out Thursday's game with a sore knee and while Perkins has mixed feelings about James coming into the lockerroom, Perkins wasn't that upset to not have to face James on the court.
"I was disappointed for the fans," Perkins said. "But for us, it was like, "Yes. That's one less headache to deal with."
Follow Andrew Gilman on Twitter: @andrewgilmanOK
MORE FROM FOX SPORTS SOUTHWEST: 
- VOTE: College football playoff of BCS era champions
- Ranking NFL quarterback salaries
- Oldest player on every NBA team
---