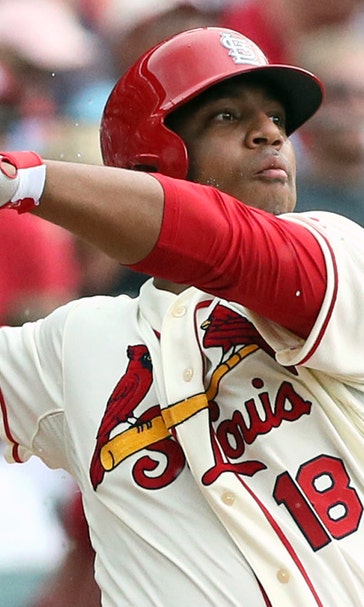 Three's a crowd: Cards promote Taveras
BY John Halpin • July 1, 2014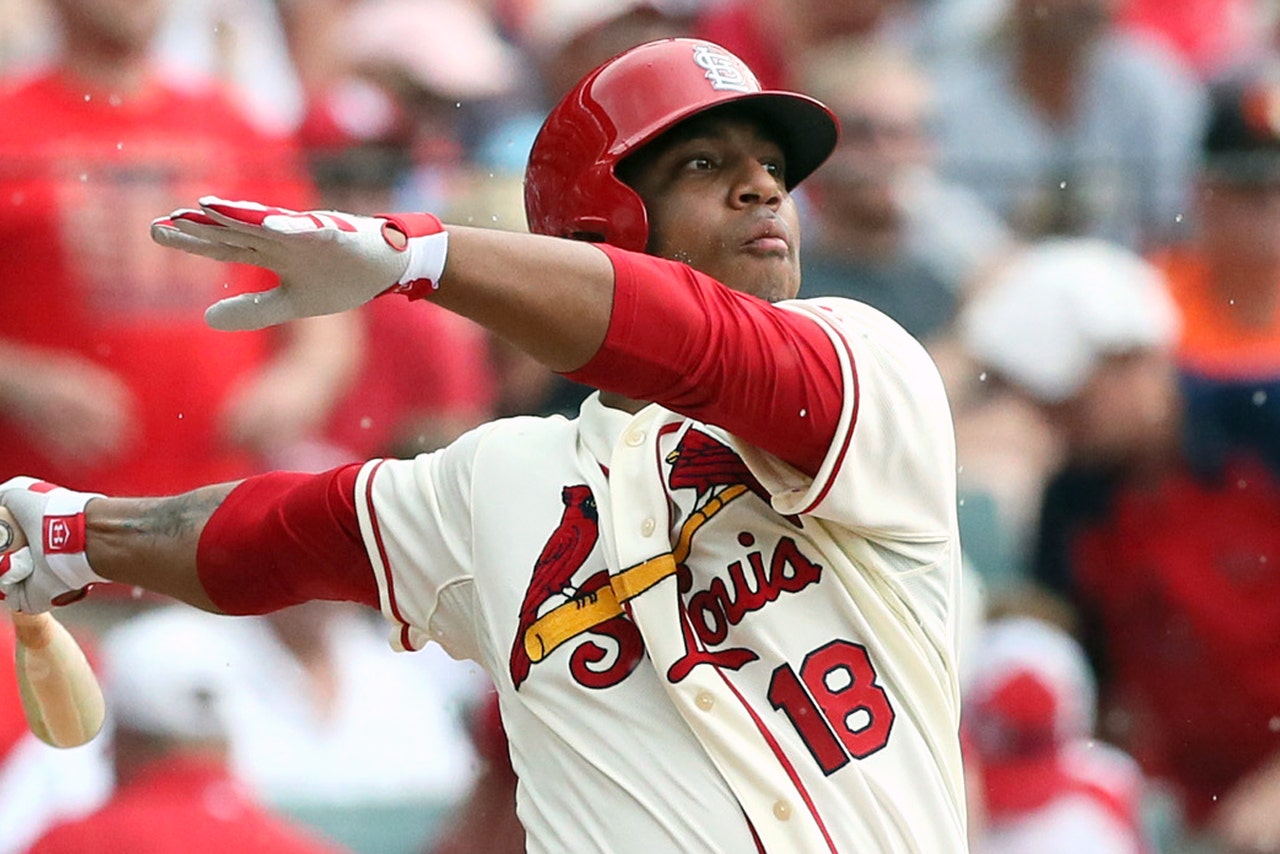 The offense-needy Cardinals have recalled top OF prospect Oscar Taveras who was up for a couple of weeks in early June before being sent back to Triple A. Back then, 1B Matt Adams was on the DL, so finding playing time for Taveras wasn't a big deal.
This time, things are different. According to the St. Louis Post Dispatch, Taveras is "most likely to see starts in right field and ... will be in some modified rotation with incumbents Adams and Allen Craig." The team's website reports that Taveras will "get regular playing time, but not necessarily an immediate everyday job," while allowing them to "spell time" for Craig, Adams and LF Matt Holliday. The idea of Taveras playing center field also came up, but that sounds more like an occasional possibility than a regular occurrence.
For fantasy purposes, Taveras, Craig and Adams all seem like shaky options in 12-team mixed leagues, with Craig's value seemingly in danger of taking the biggest hit. Craig's struggling bat (.255 BA, 6 HR, .673 OPS) is probably the main catalyst for this move, and since Adams has been mashing lefties (.964 OPS in 202 PA), you can easily see a scenario where he and Taveras play against most southpaws while Craig comes off the bench. Feel free to waive Craig in standard leagues - an upgrade shouldn't be hard to find - and don't get too excited about the talented Taveras, as he doesn't yet have an everyday job.
Monday's studs & duds
Stud: Orioles 1B Steve Pearce had two home runs and four RBI. AL-only owners that grabbed Pearce off the wire early must be thrilled with his production (.327 BA, 9 HR).
Stud: Tigers OF Rajai Davis stole a base, which happens a lot, and hit a walkoff grand slam, which doesn't.
Stud: The unstoppable Jake Arrieta had a no-hitter for 7 2/3 innings against the Red Sox, whiffed 10 batters. He looked nasty.
Dud: Last week, my good friend Larry Hotaling traded for A's closer Sean Doolittle in our AL keeper league, and subsequently told me that he thought Doolittle could win the AL Cy Young Award. Since then, Doolittle has blown two consecutive saves, including last night's walkoff homer to Davis. If Doolittle owners are looking for a scapegoat, they should direct their anger at Larry, who is clearly a jinx.
News & notes
The Orioles are "livid" that 3B Manny Machado's five-game suspension wasn't reduced? He threw a bat at someone! Anyway, don't expect to see Machado until Saturday, and keep an eye on the eligibility of Chris Davis, who played third base in Machado's stead on Monday.
Braves C Evan Gattis is on the DL with a bulging disc in his back, and though surgery probably won't be needed, they're not sure when he'll be back. Look for Gerald Laird and Christian Bethancourt to share time behind the plate for the Braves while Gattis is out. Bethancourt has some pop (12 HR in 358 AB last year at Triple A) and could be useful in NL-only leagues.
Mets 3B David Wright will reportedly rest his shoulder until Friday, but the team isn't planning to put Wright on the DL.
The Astros have sent SS Jonathan Villar and his .200 batting average to the minors. It's well-deserved, but you hate to lose all those steals.
Look for Angels SP Tyler Skaggs (hamstring) to come off the DL to start on Wednesday.
Scheduling notes: The Angels and White Sox play a doubleheader today, while Brewers-Blue Jays gets underway at 1:07 p.m. ET.
Got opinions on who should start in the All-Star Game? So does my pal Joel Beall - here's his AL version of the "Unbiased All-Stars."
Streaming starters
Taijuan Walker was good enough last night, so we're up to 51-38 for the season. Today's pick is Mike Leake (owned in 32.8 percent of FOXSports.com leagues) at San Diego, while Wednesday's selection is the still-underrated Charlie Morton (9.1 percent owned) versus the D-backs.
See you back here tomorrow morning.
---