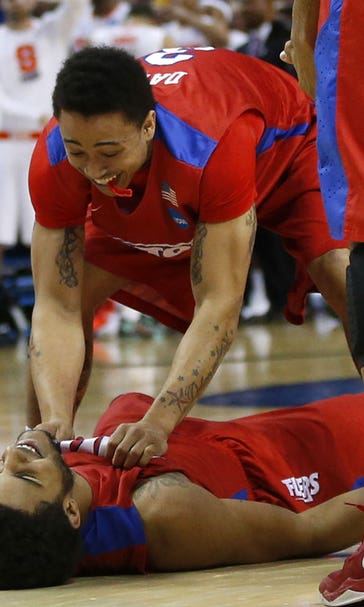 Three Hits: Dayton downs Syracuse, ends Sweet 16 drought
March 22, 2014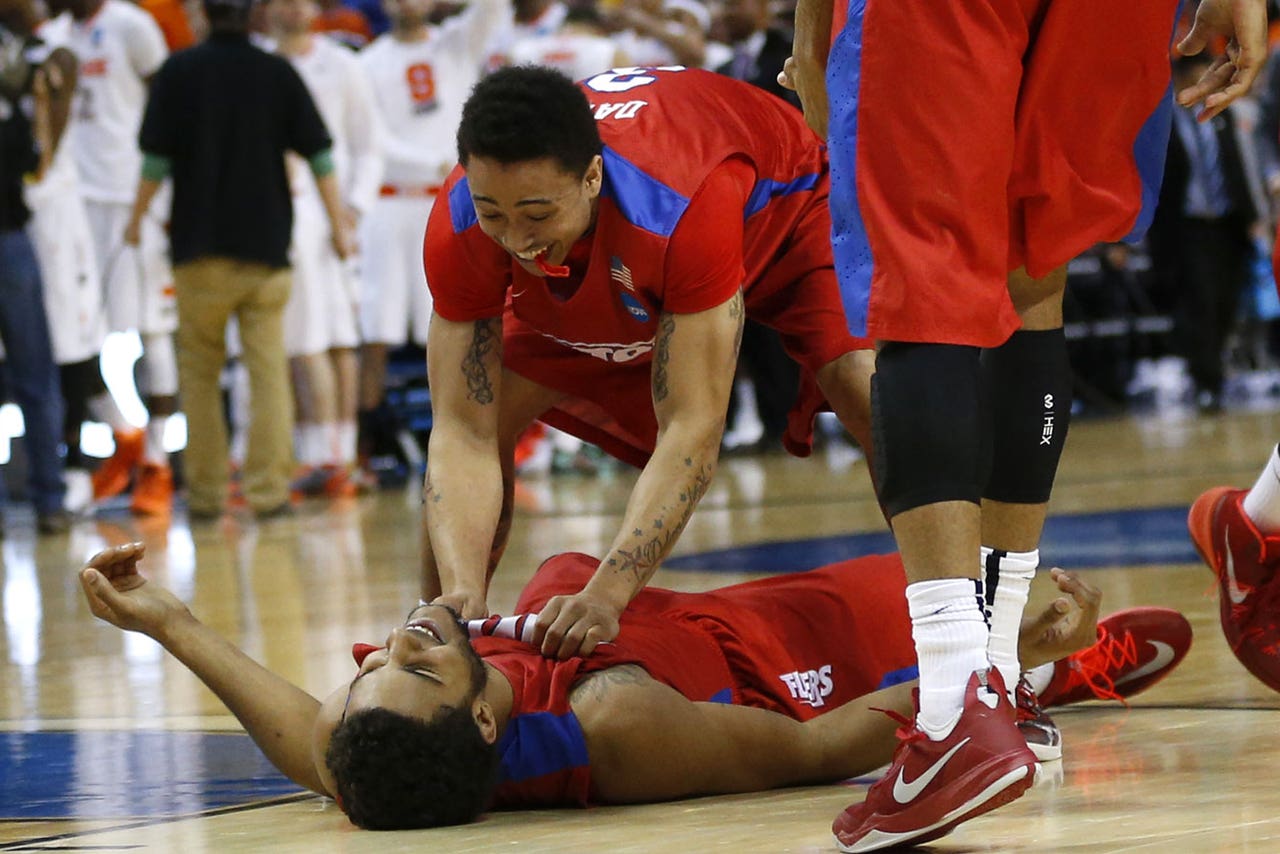 Point guard Tyler Ennis (19 points on 7 of 11 shooting) actually took the final two shots for Syracuse, attempting a long two-pointer with his team trailing by one around the :11 mark.
And then after Dayton converted one of two free throws, Ennis executed a few hard dribbles downcourt before releasing an open triple try with four ticks left on the clock.
If he had made either shot ... Syracuse would most likely be celebrating yet another Sweet 16 berth and looking ahead to a possible made-for-TV clash with Kansas (also a rematch of the 2003 NCAA title game).
But there's a fine line between winning and losing. There's also a fine line that comes with decision-making during tense situations. And Ennis, frankly, should have considered driving hard to the hoop on either one of Syracuse's final possessions.
After all, the officials were consistently calling the game tight and Ennis made all five of his free throws for the night.
But his shooting loss is Dayton's gain, especially since the Flyers haven't been to the Sweet 16 in 30 years -- when the club knocked off LSU, Oklahoma and Washington before falling to eventual champion Georgetown in the 1984 West final.
The Flyers have arguably had the toughest two-game slate of any tourney club, needing a last-second shot to beat an experienced Ohio State team (Thursday) ... and then overcoming a final Syracuse spurt to eke out yet another upset on Saturday.
The upside here: Dayton (No. 11 seed) didn't even play its best game against the 'Cuse -- committing 14 turnovers and shooting 41 percent from the field -- and yet, the Flyers (25-10 overall) stand as the Atlantic 10's last surviving member. (The conference actually had a banner year, collecting six NCAA bids.)
This was an ugly game from the start, so much that even the North Dakota State fans were mocking the first half's painfully slow scoring pace.
Thirty-eight total points at the break? That's just two more than perhaps the worst halftime score in NCAA history (shot clock era) -- when Michigan State led Wisconsin 19-17 during the 2000 Final Four.
As such, after 20 minutes, Syracuse stars Ennis, C.J. Fair (14 points) and Trevor Cooney (two points) were a combined 3 for 19 from the field -- the combination result of erratic perimeter shots, sluggish Orange movement during half-court sets and, of course, rock-solid defense from Dayton.
But then again, it's March. Conventional logic doesn't always fly this time of year.
---