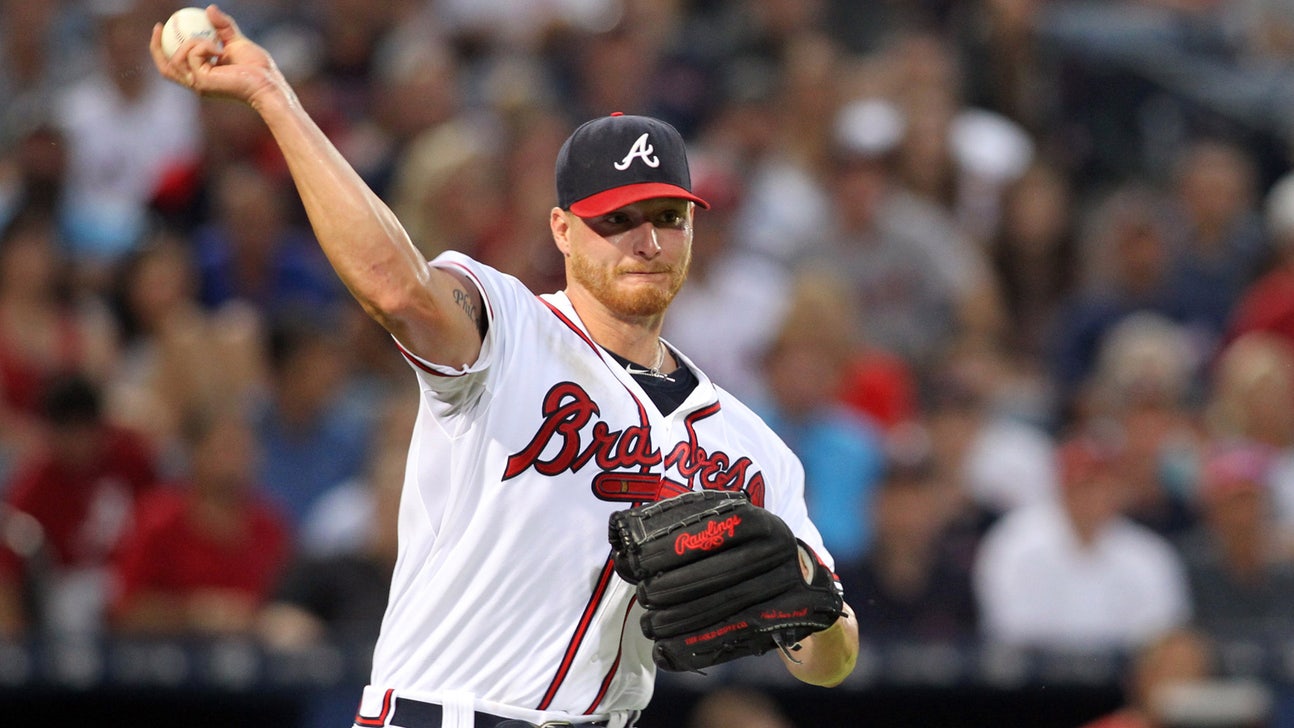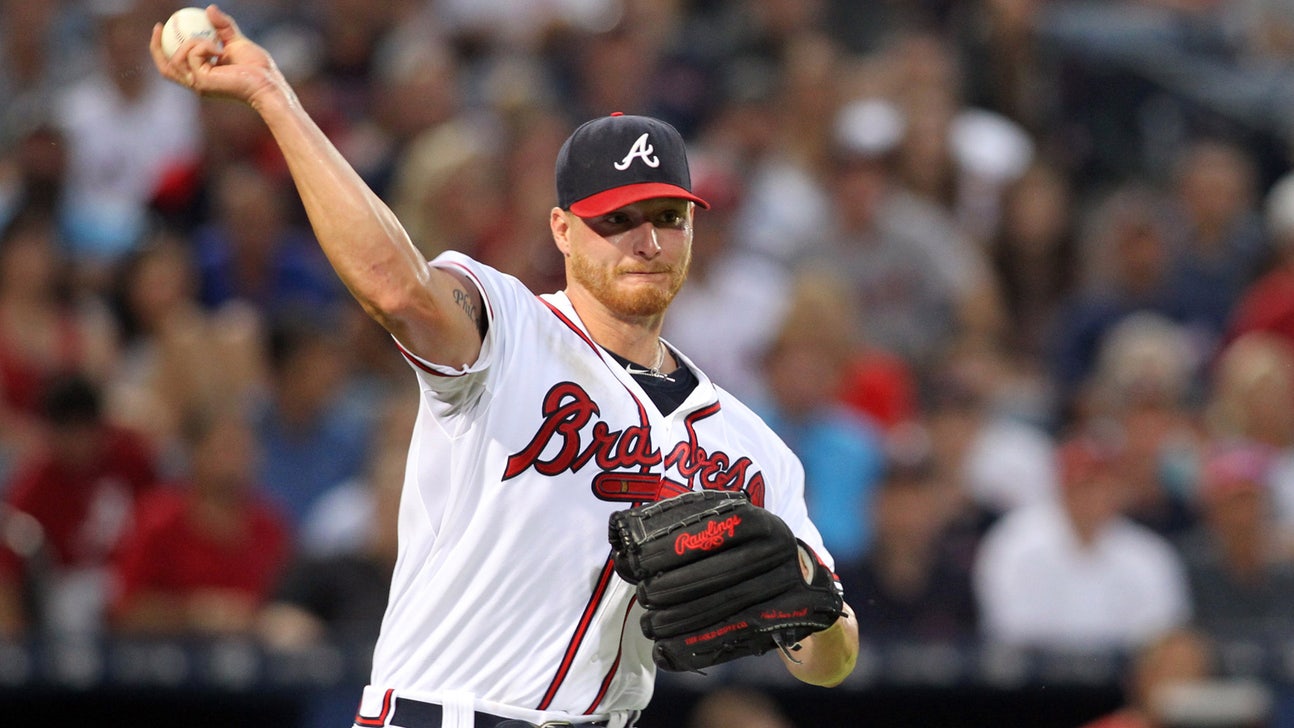 Three Cuts: Unearned runs still count as costly error haunts Braves
Published
Jun. 19, 2015 12:01 a.m. ET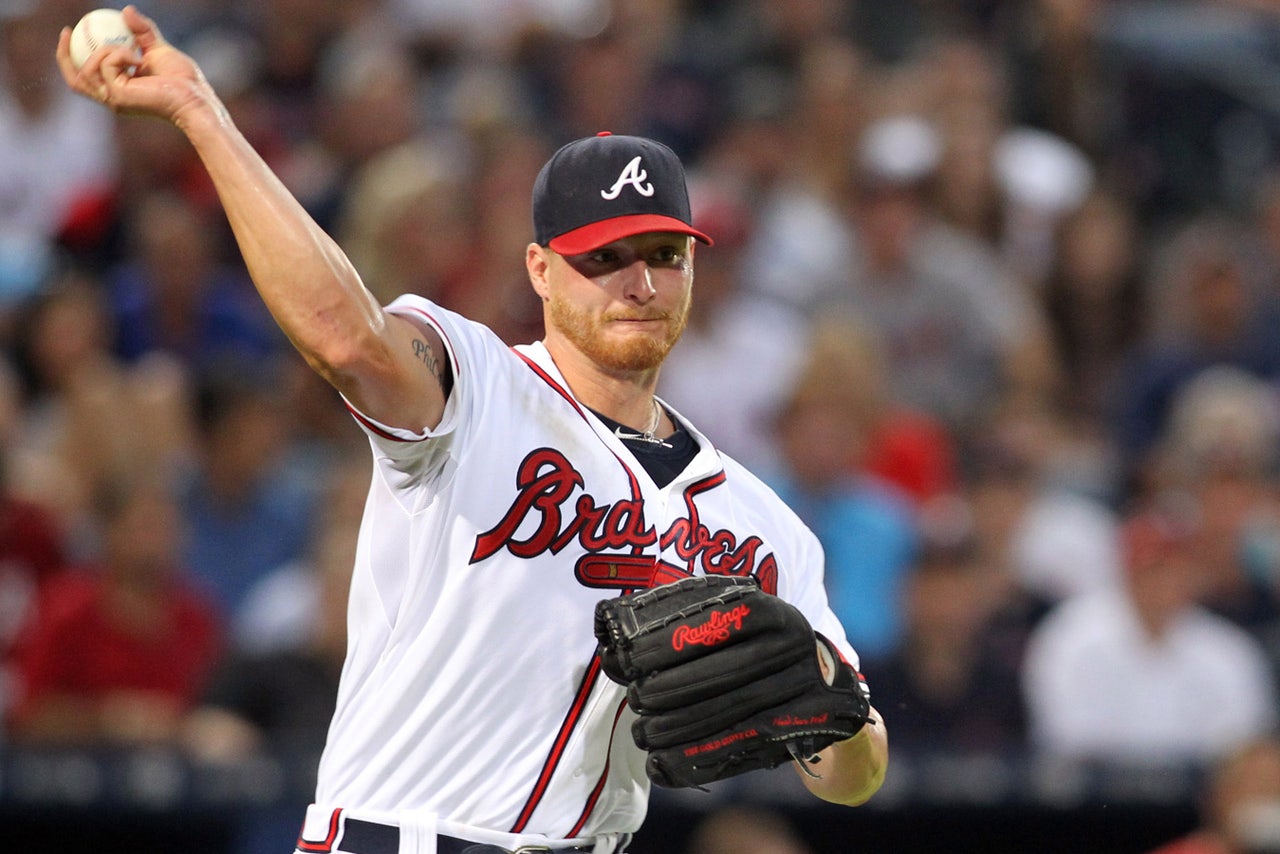 ATLANTA -- Between the Red Sox and Braves on Thursday five runs were scored in the sixth inning. Not one was earned.
Atlanta plated two runners on a weird ricochet off Clay Buchholz's leg that he scooped up and tossed over David Ortiz' head. Boston scored three runs on five hits but all that happened after a pop fly in foul territory popped out of Juan Uribe's glove.
Two freak plays that rarely happen put five of the game's seven runs on the board and wreaked havoc on the Braves, who could never recover from the disastrous frame.
The Red Sox took Thursday's game 5-2 to split the series two apiece.
Here are three observations from the game:
1. URIBE MIGHT WANT TO BUY MILLER AN EXPENSIVE DINNER ON THE BRAVES' NEXT OFF DAY
Dropped pop flies in foul territory are the worst. Just ask any pitcher whose watched a sure out fall to the ground because of the sun, an unbalanced fielder, heckling, the heel of a glove or any of a number of reasons why an easy pop fly didn't end up being squeezed in leather.
With Brock Holt on first base after a single to lead off the sixth inning, Shelby Miller got Mookie Betts to sky a ball about 15 feet down the third base line and seemingly a mile high. A.J. Pierzynski was in a position to catch the foul ball, but Juan Uribe came in to make the play. Pierzynski backed off -- which was the right move. It's typically better for a fielder to catch a pop fly rather than a catcher with a mitt.
Even though it was the right move, Betts' foul ball hit the heel of Uribe's glove and popped out and onto the ground. When Betts singled later in that at-bat, it was as if the ominous rain clouds that delayed the start of Thursday's game by 45 minutes had returned.
Something bad was about to happen to the Braves.
David Ortiz singled to load the bases before Hanley Ramirez grounded into a double play. Instead of the inning ending at that point, however, Uribe's error gave the Red Sox life, a run (Holt scored on the double play), and an extra out.
Xander Bogaerts singled next to bring in Betts. The next batter, Alejandro De Aza, doubled which scored Bogaerts.
"Things didn't go our way there, but at the same time we're still in the ballgame if that inning doesn't happen," said Miller after the game. "We get out of it when we get that double play. It's a 2-2 ballgame in the next inning instead of 4-2. That was obviously a tough inning. I think that's the reason why we lost the game."
Miller took responsibility for the runs. He said he left pitches over the plate and should have done a better job personally of getting out of them jam.
None of the runs were earned as Ramirez should have been the final out at first on the double play. But damage was done -- not just on the scoreboard, but to Miller's stat line for the season.
Prior to this sixth inning, Miller hadn't allowed three consecutive hits in an inning at home this season. He also hadn't been tagged for five hits in an inning at any ballpark all year.
2. EVEN AFTER MUCH HAS ALREADY BEEN MADE ABOUT MAYBIN'S ROCKET-LIKE RISE THIS SEASON, JUNE COULD BE EVEN BETTER
From April 28 through Thursday's 2-for-4 performance, Cameron Maybin has improved his batting average from .135 to .300. If you hadn't already heard of his 165-point rise to relevancy by now, welcome to the Braves' 2015 season. That's been one of the biggest story lines of the year.
What you might not know, however, revolves around his June numbers.
While any hitter would absolutely take a 165-point batting average spike. The way Maybin's been hitting the ball in June may be even better.
Through 15 games this month, Maybin sports a .388 (26 for 67) average and has driven in 11 runners. Even more impressive than the batting average has to be how often he's been stringing together multi-hit games.
Thursday was Maybin's 17th multi-hit effort of the season and his ninth in the month of June. Nine of his 15 games in June have been fruitful to the the tune of two hits or more.
With his 26 hits this month, Maybin ranks second in baseball. Only Houston's George Springer has hit safely more times in June (30 hits) than the Braves center fielder.
3. BRAVES KNOCKED OFF-KILTER BY UNLIKELY VILLAINS
With recent history fresh on the brain, any team facing the Red Sox usually dealt with the less-than-fun fact of pitching to the likes of David Ortiz, Dustin Pedroia and Mike Napoli. Boston added Pablo Sandoval in the offseason and have Hanley Ramirez roaming left field too.
But it wasn't any of those household names that thwarted the Braves during this four-game stretch.
Second baseman Brock Holt and center fielder Mookie Betts absolutely crippled the Braves' chances to win this series, almost single-handedly.
Holt scored three runs on Thursday and went 2 for 4 with a walk. He went 7 for 12 in the first three games of the series to hit .563 for the series. He hit a double, two triples and a home run along the way.
Betts strung two three-hit games with a 2-for-5 performance Thursday to go 9 for 17 (.529). Betts had two doubles and a triple among his nine base hits.
To put that into perspective: Atlanta collected 35 base hits during its four-game series against Boston. The duo of Holt and Betts alone had 16 hits, almost half of what the entire Braves' team mustered.
---