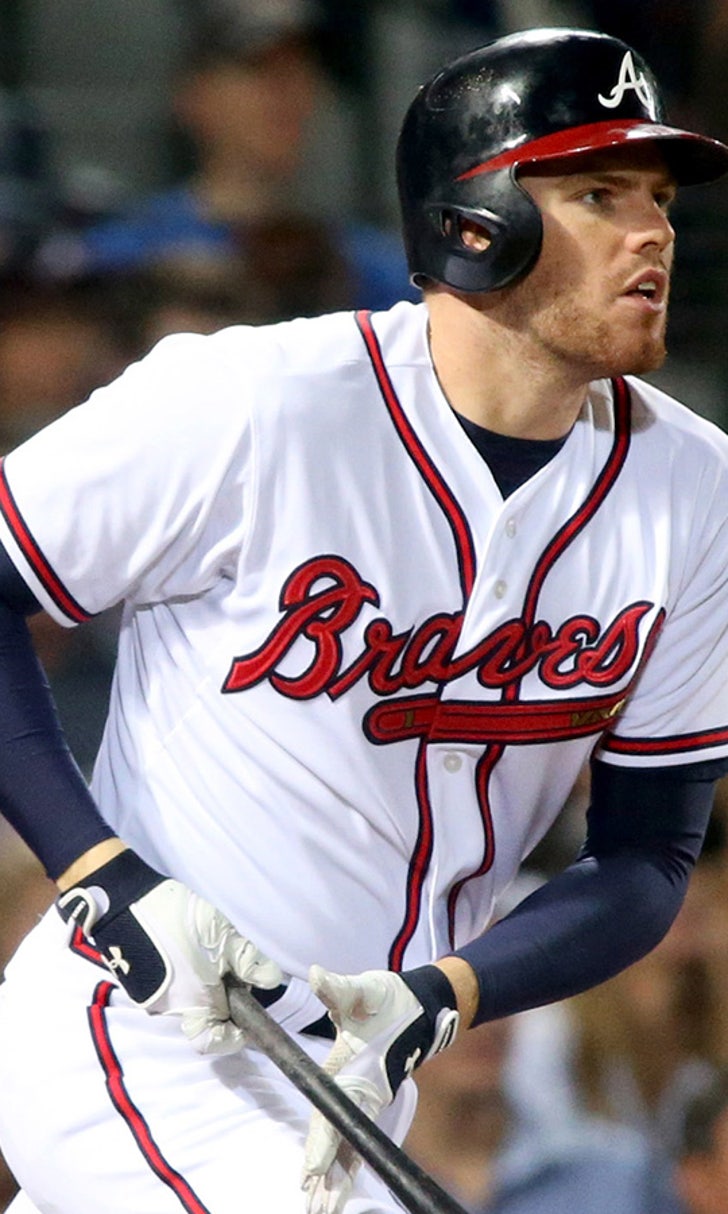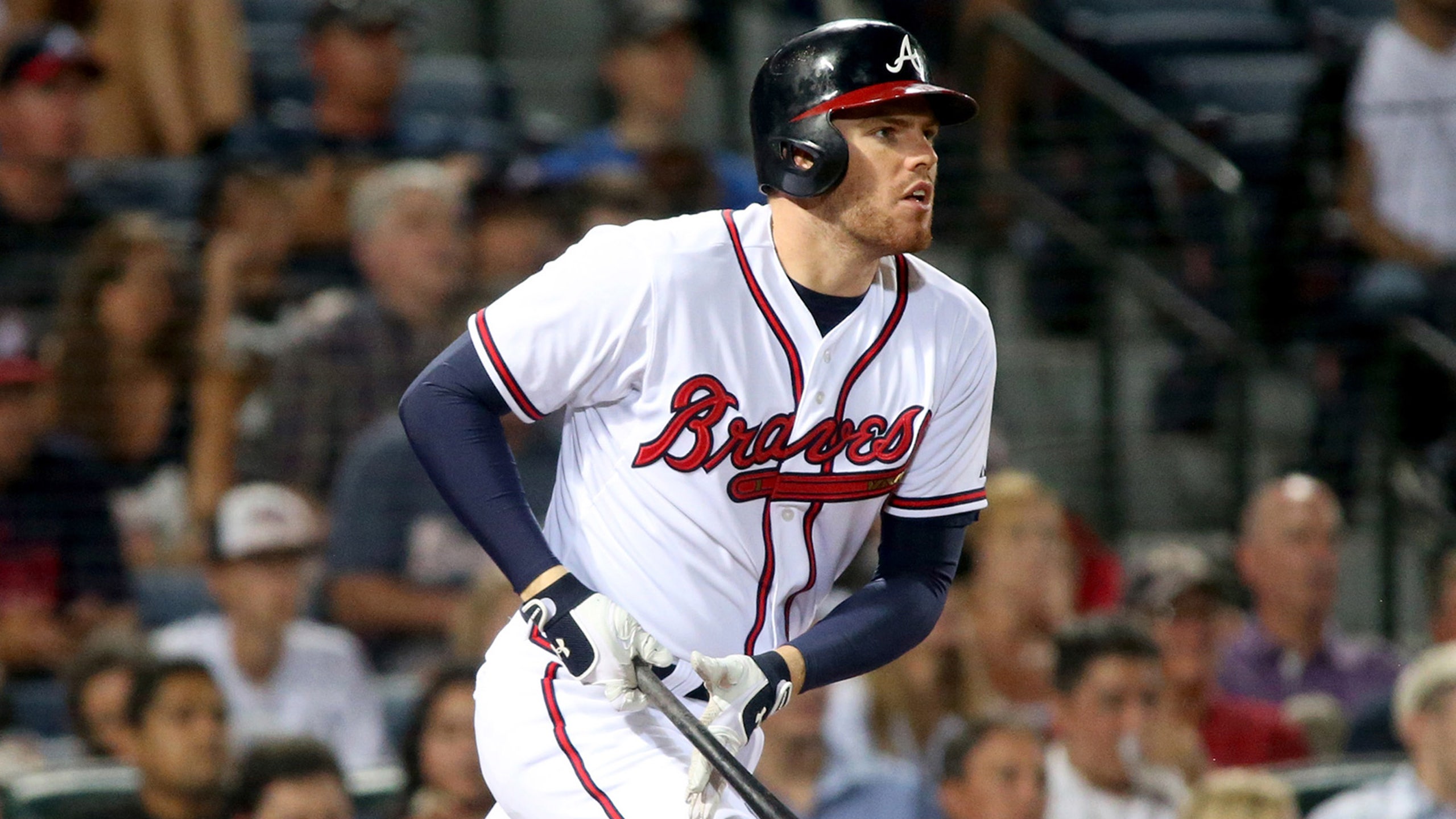 Three Cuts: Freeman day-to-day; Braves rally past Red Sox
BY Cory McCartney • June 17, 2015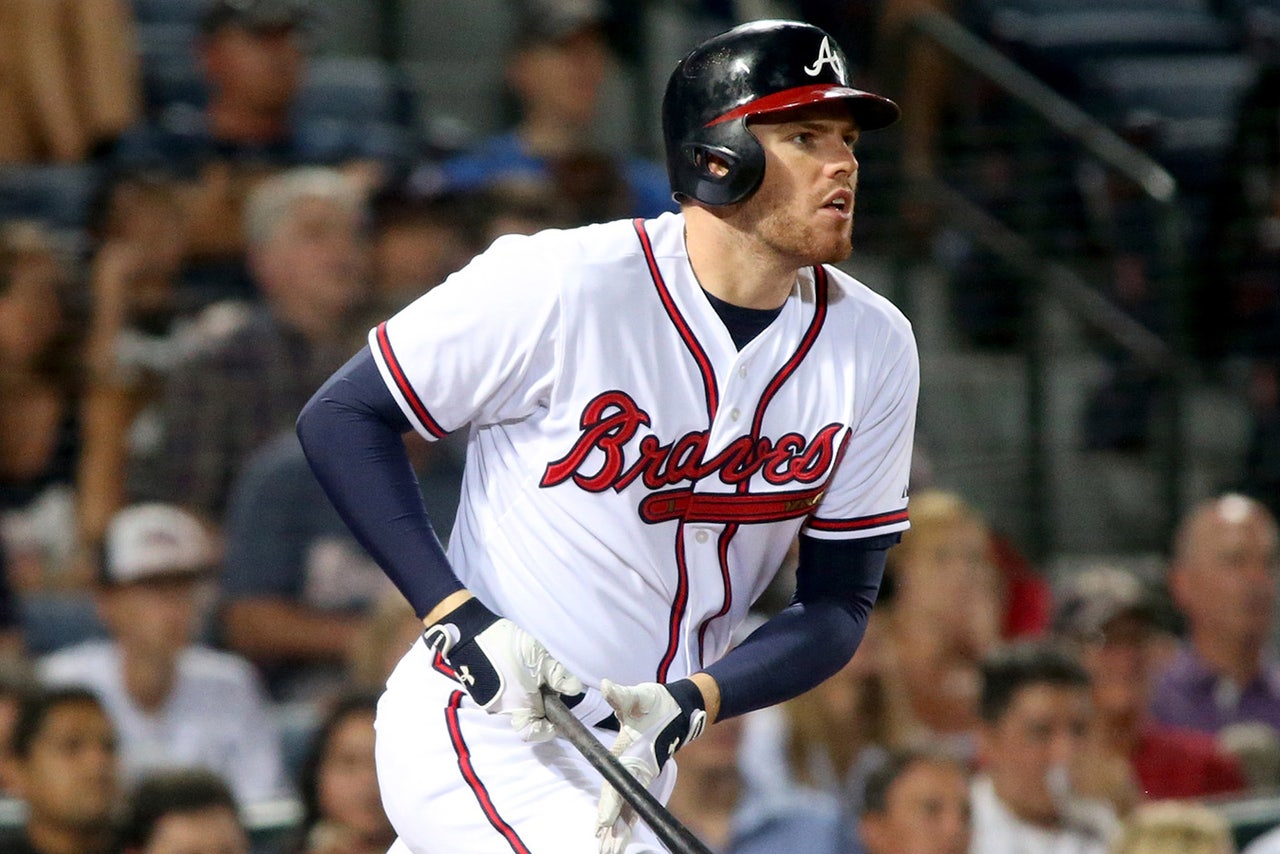 ATLANTA -- First, let's get to the scare.
Braves' All-Star first baseman Freddie Freeman left in the seventh inning for no apparent reason, but it was disclosed after the 5-2 victory over the Red Sox that Freeman has a sprained right wrist and is day-to-day.
"I got an injection after I came out of the game, so I'll probably be missing (Thursday) and will be back Friday," Freeman said.
He had been feeling discomfort since the swing before his RBI single in Saturday's 11-inning win over the Mets. The initial plan was for him to get an injection Sunday and take Monday's series opener in Boston off. But Freeman played on and manager Fredi Gonzalez was closely monitoring him Wednesday.
"That was the deal I made with him: I said 'I'll let you play until I see that it starts bothering you. When that happens it will be my call,'" Gonzalez said. "Today was worse and we had our hand specialist here and he saw him."
Freeman, who has appeared in all 66 games this season and last sat out Sept. 24, 2013, went 0-for-3 Wednesday and is hitting .299/.367/.520 on the season with 12 home runs, 20 doubles and 41 RBI.
Beyond Freeman's health there was plenty to focus on as the Turner Field portion of the interleague series with the Red Sox, including an offensive rally highlighted by Pedro Ciriaco's three-hit night, Nick Markakis tying Darren Lewis' MLB record with his 392nd error-free game.
Herewith, three cuts from Turner Field:.
Alex Wood's home and away splits this season are bizarre.
Granted, heading into Wednesday he had made twice as many starts away from Turner Field (eight) has he had there. But he had a 6.00 ERA in Atlanta compared to 1.81 everywhere else.
Wood has always been a little bit better on the road (2.95 ERA away; 3.15 at home), but this year he's failed to get out of the fifth inning three times at Turner and the only decisions he's factored into there are three losses.
While his performance against the Red Sox didn't help him improve on a 4-4 record, it was his best outing at home in 2015.
"It was nice to be back home and get a good one at home under my belt after the way I've started the year at home," Wood said. "That was nice from that standpoint."
Wood lasted six innings, allowing five hits, two runs (one earned) with seven strikeouts and two walks. Aside from an 83-mph changeup that Mike Napoli tattooed to center field, Wood got into trouble just one other time when he walked Blake Swihart to load the bases in the fourth.
Pitcher Joe Kelly singled in a run but Wood limited the damage, inducing a Dustin Pedroia pop out to end the inning.
The strikeouts were Wood's most in more than a month and while a third home run allowed in his last two starts isn't ideal, and he's gone six starts at home without a win dating back to Sept. 17, but he did post his best Game Score (60) at Turner Field since that last victory.
The corresponding move for Mike Foltynewicz being dropped to Triple-A was to bring shortstop Daniel Castro up from Gwinnett. But that was simply a precautionary step -- though Castro did take advantage with a single in his first at-bat in the seventh inning -- with Gonzalez saying they were covering themselves should Andrelton Simmons miss further time after being hit on the hand during a bunt attempt Monday in Boston.
With Simmons expected back in the starting lineup Thursday the question now is who will take Foltynewicz's spot in the rotation, which comes up Friday?
For now, Gonzalez isn't giving any indications.
"We'll kind of toss it around," he said of the potential options. "We will have a starter."
It could be Matt Wisler, who was slated to pitch for Gwinnett on Friday.
The right-hander, who like Foltynewicz was acquired during the Braves run of offseason deals (Wisler from the Padres in the Craig Kimbrel/Melvin Upton Jr. swap; Foltynewicz for Evan Gattis) has a 4.29 ERA in 12 starts with 49 strikeouts and 13 walk sand has a .266 batting average against. But he's also coming off his worst start of the season as he lasted 3 2/3 vs. Indianapolis on June 12, allowing eight hits and seven runs and failed to strike anyone out.
The Braves' second-ranked prospect per MLB.com, the 23-year-old Wisler was drafted by the Padres in the seventh round in 2011. He was 'Baseball America's No. 34 prospect overall heading into this season.
Twice in his previous 14 years in the majors has Juan Uribe hit .300 or higher, in his rookie season of 2001 in Colorado when he was just at that number and he was at .311 in 2014 with the Dodgers.
From that end, being in a Braves uniform is clearly agreeing with Uribe.
His second hit of the night glanced off a sliding Pedroia's glove in front of second base added in going 2 for 3. In 20 games since being acquired from the Dodgers on May 27, Uribe his 24 for 70 (.342) and is now working on a six-game hitting streak after an eight-gamer May 30-June 8.
Uribe's first hit would lead to Atlanta's first run as he was driven home by Pedro Ciriaco's double three batters later.
Many discussed when the Braves landed Uribe and sent Alberto Callaspo to Los Angeles, was that they were taking on an aging player (37) who was off to a bad start (.247/.287/.309 with Dodgers).
Whether the Braves landed him at just the right time or he's due for a fall, with Callaspo still at .224 on the season, Atlanta has gotten the better of this aspect of the six-player deal.
Follow Cory McCartney on Twitter @coryjmccartney
---