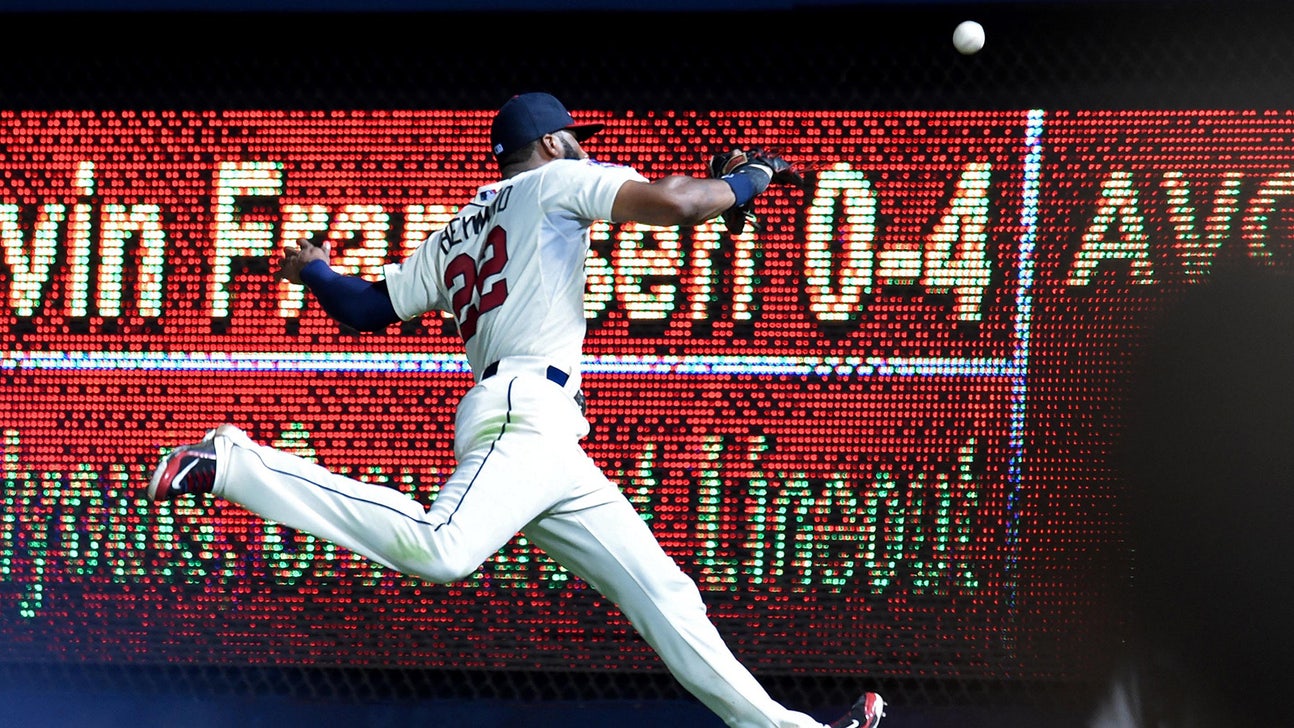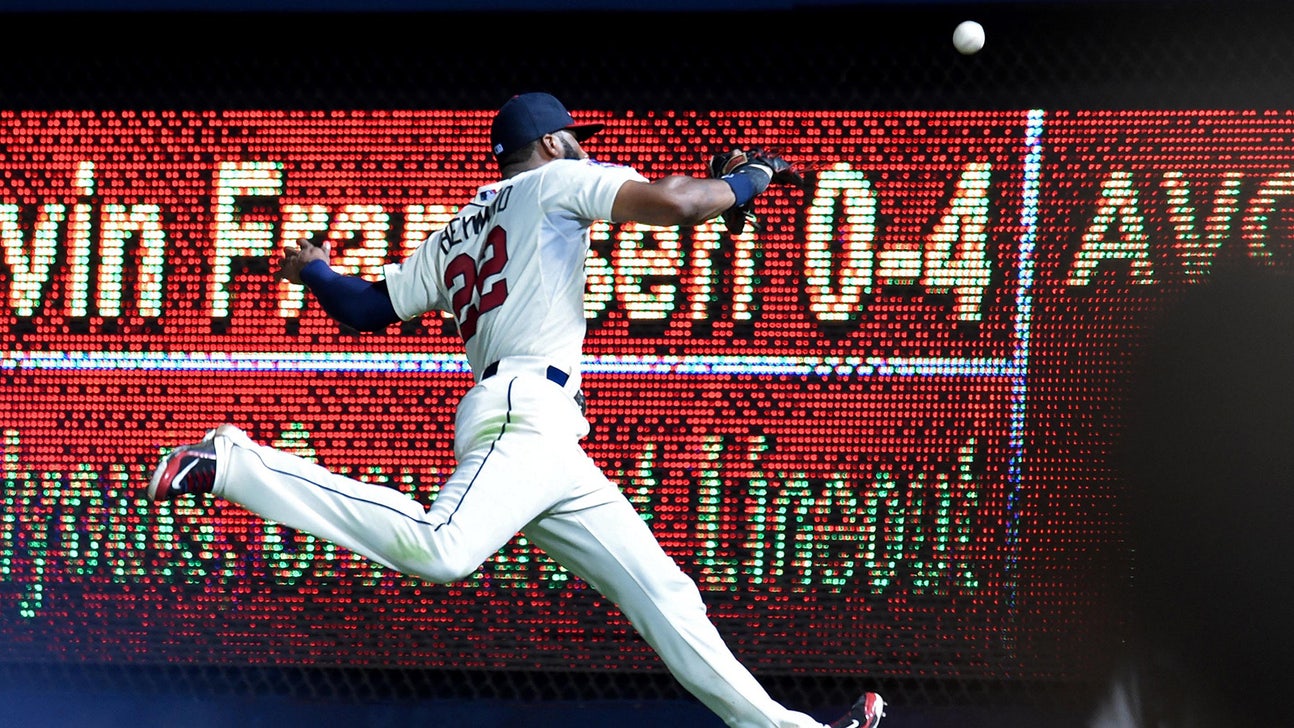 Three Cuts: Braves fall to Nationals in extras
Published
Aug. 10, 2014 3:31 a.m. ET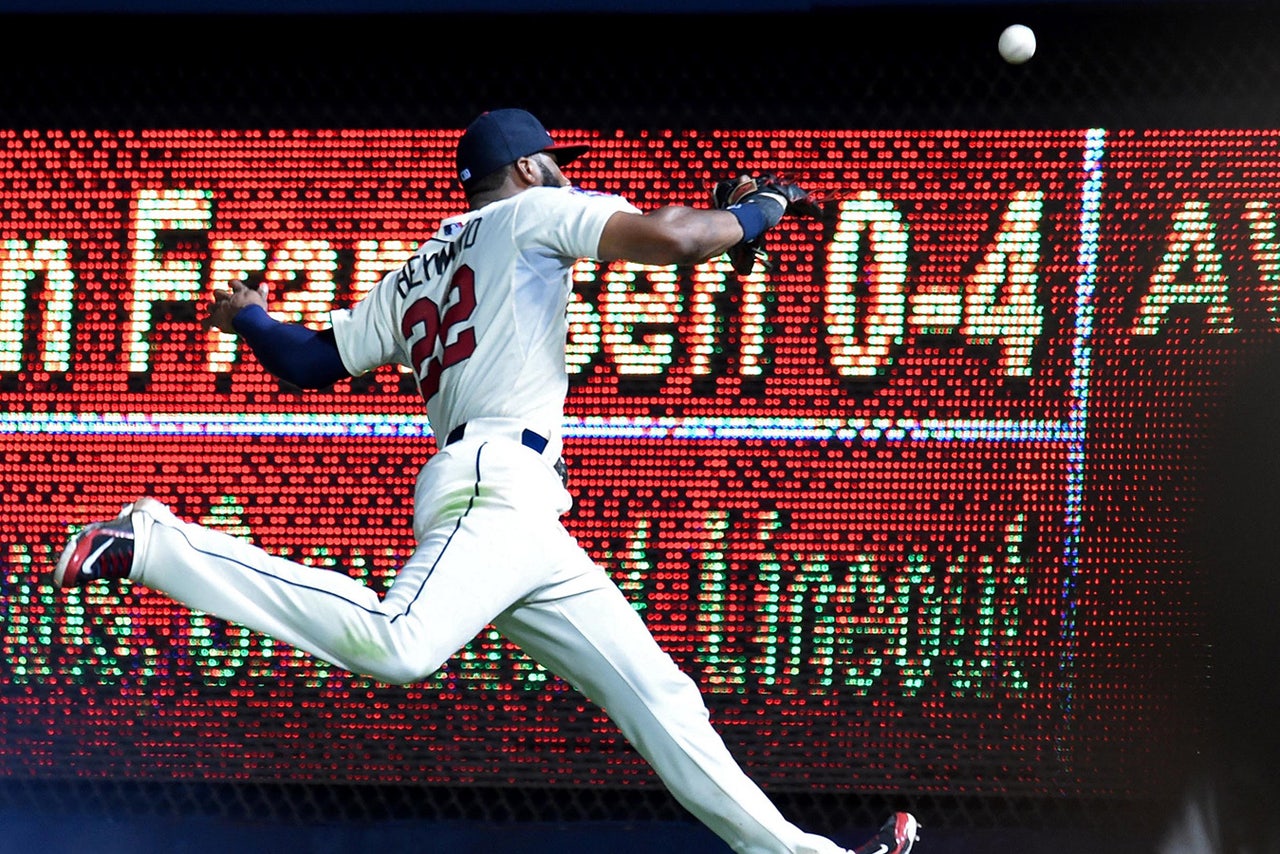 ATLANTA -- In a game that started nearly four hours later than scheduled before going into extra innings tied 1-1, it was the Washington Nationals that finally broke through with that "crooked number" that Braves manager Fredi Gonzalez is always chasing. For Washington, things finally gelled offensively in the 11th inning and by 2:29 a.m., when the game reached its conclusion, the NL East race had reverted back to its previous deficit.
The Nationals scored three runs in extra innings to hand the Braves a 4-1 loss, setting up a series rubber match on Sunday night. Here are three observations from a rain-soaked night that reinforced many of the same themes for a Braves team that has now lost nine of its past 10 games:
Or maybe it was the other way around: on the longest night of the season, the Nationals' offense capitalized on its late-game opportunities first, driving in three 11th-inning runs to steal away a crucial game at Turner Field and push their NL East lead back to 4 1/2 games. Atlanta desperately needed things to start turning around during this 10-game homestand, but after almost blowing a seven-run lead on Friday night it was the offense that proved to be the problem yet again, scoring just one run and missing out on numerous scoring opportunities.
Either way, regardless of blame, the Nats held the upper hand in a showdown of two of the best bullpens in baseball.
After Jordan Walden, Craig Kimbrel and David Carpenter kept the Nationals off the basepaths during innings Nos. 8-10, things began to unravel in the 11th inning -- and there was no one there to pick up the pieces. Carpenter opened up what turned out to be the final frame by allowing two singles, bringing up lefty-swinging (and noted Turner Field favorite) Bryce Harper to the plate in a big spot. To face Harper, despite the outfielder owning significantly better numbers against left-handed pitchers this season, Gonzalez brought in newly acquired southpaw James Russell.
Instead, Russell gave up a free pass and set the Nationals up for a big inning, at least by Saturday night's/Sunday morning's definition.
"That's what we got (Russell) for, that situation. You get just one left-hander out, get Harper out, who hadn't particularly been swinging the bat really well in this series," Gonzalez said. "And we end up walking Harp there and then we bring Varvaro in a situation where it's bases loaded and (Wilson) Ramos blooped one in there."
By the time Kevin Frandsen's two-RBI double sailed over Braves right fielder Jason Heyward's outstretched glove, the game already in the books. The Nationals shut the door with a 4-1 win, sinking the Braves to 5-10 in extra-inning games this season -- a sharp decline from last season's 12-5 record in those games. Washington's relievers combined for four shutout innings.
As a whole, the Braves bullpen held its own, but with only one run to cling to the levy finally broke.
"We lost with the best asset of our team," first baseman Freddie Freeman said. "Our pitching staff is our best thing. When we lose with them, you can't really get upset. They've picked us up and carried us the whole year. It's bound to happen. It probably will happen again. But as an offense we've gotta do a better job there of getting more than one run."
Added Gonzalez: "We had 'em on the ropes. We had them, that (sixth) inning we scored that one run on, we had bases loaded, nobody out. And Heyward got the sac fly RBI and that's all we got. And I think we had an opportunity with first and second and nobody out, and we didn't execute the bunt. We get the bunt there and you get second and third with one out, and maybe you can squeeze a run in there."
The loss erases the game Atlanta made up in the division race on Friday, leaving it with just seven more games against Washington this season. For some perspective, the Braves are closer to the Marlins and Mets in the NL East standings than they are the Nationals after this latest loss ... and their problems aren't getting better. At this point, this late in the season, it's unlikely the offensive issues will ever go away.
There are only so many close losses -- the ones with so many missed opportunities -- left to suffer with 46 games remaining. The Braves hold a 22.6 percent chance to even make the postseason, according to Baseball Prospectus, and remaining games against the Nationals are set at a premium.
"It's tough, especially against a team we know we're trying to make up ground on," starter Aaron Harang said in the clubhouse well past 2 a.m. "And you had to sit through that four-hour delay and then go extras, to not be able to something off -- you know, but we gotta forget about it and look forward to the game later tonight. Later tonight, amazingly."
Aaron Harang spent the better part of his night wandering around the home clubhouse, trying to stay awake and focused. As the rain continued to pour throughout Saturday evening and into the night, it was his task, knowing the game was expected to be played at one point or another, to stay locked in.
Regardless of the start time, because the game was delayed quickly enough, Harang was taking the mound.
"They shut me down with enough time, so I wasn't fully warm, warming up for the original start," Harang said. "Just kinda came in (the clubhouse) and just tried to keep my mind mentally ready to go out there and pitch."
Dropped into another key situation and faced with the task of staying sharp despite throwing his first pitch at 10:51 p.m., Harang came through for Gonzalez & Co. Harang finished the night only allowing one run -- a sixth-inning home run from Adam LaRoche -- through seven innings of work. He scattered seven hits, got out of a few jams and walked just two. His sharp drop-off in strikeouts over the past two months isn't the best of signs (two Ks on Saturday), but he continues to weave his way through lineups.
"Harang gave us a hell of an opportunity to win," Gonzalez said. "In the 10th inning there at two in the morning, you forget how well Harang pitched. Let's not forget that."
Looking at the season to date, this isn't the first time he's delivered.
His debut start for Atlanta, blanking a very good Brewers team through 6 2/3 innings (even flirting with a no-hitter), looks even better in retrospect. He held the Nationals to just one run in his third start of the campaign. He's held the Cardinals and Angels to minimal damage as well.
All told, Harang owns a 2.76 ERA through 49 innings pitched against teams with winning records. This was simply the first time this season that that production was preceded by enough extra down time as to watch half a TV series on Netflix.
"He's phenomenal," Freeman said of Harang. "He does it every five days. He goes out there, he's a veteran guy and he battles all night long. He's giving us seven innings every five days, it seems like, and giving us a chance to win. He deserved a lot better than he got tonight."
Saturday marked the 36th game that B.J. Upton's name led off Gonzalez's lineup card. But unlike the first game of the series, when Upton hit one of the Braves' four homers, combining to set an MLB record in the process, this one didn't end well.
This one was, in many ways, defined by Upton's struggles. He logged five plate appearances on the night: in the two ABs he didn't strike out, he stranded runners in scoring position both times, including a groundout in the bottom of the ninth with runners on first and second.
And with that, questions surrounding the team's leadoff situation renewed.
Earlier in the week, Gonzalez gave the newest piece in his lineup, trade acquisition and utility man Emilio Bonifacio, two starts at the top of the order, but as the team returned home it was Upton who once again received the leadoff nod, even as Bonifacio has been present in the lineup. The numbers say Bonifacio is the better option for the immediate future, but the Braves' manager said before the franchise's alumni softball game and long rain delay that there's a comfort level with Upton at the top. Why that is remains unclear, because the center fielder has been a sub-replacement level player getting more at-bats than any other player on the team.
"You always try to put guys in positions where they're gonna be productive or be as productive as you can be. That's what we do. That's what I do," Gonzalez said. "He got in a little funk there for four games, but he was hitting in the .250s, wasn't he? Right there at .248 or something. But everybody goes 0 for 10, 0 for 11, except Mike Trout. Mike Trout only goes 0 for 2."
" ... He's done well since we (put him at leadoff, better) than any other spot in the lineup."
That part was accurate, to a certain extent.
Upton had done slightly better at leadoff than he has at the Nos. 2 and 6 holes -- the only other spots in the lineup he's logged more than a handful of plate appearances this season -- though there is the argument that that improvement is offset by giving a player holding onto a sub-.300 on-base percentage more potential opportunities ahead of your best hitters. But any edge his splits held in the leadoff spot were erased after Saturday's performance. Now, here's how Upton's numbers break down in those three spots, and it's not encouraging:
It's not much of a secret that the team's commitment to Upton this season has played a major part in its overall offensive struggles, but, with Bonifacio in uniform and Jason Heyward settled into the No. 5 spot, it will be interesting to see just how comfortable Gonzalez remains with his center fielder leading the batting order on a nightly basis as the division race tightens and games become scarce.
There are other options.
The Braves just aren't quitting B.J. Upton yet.
---