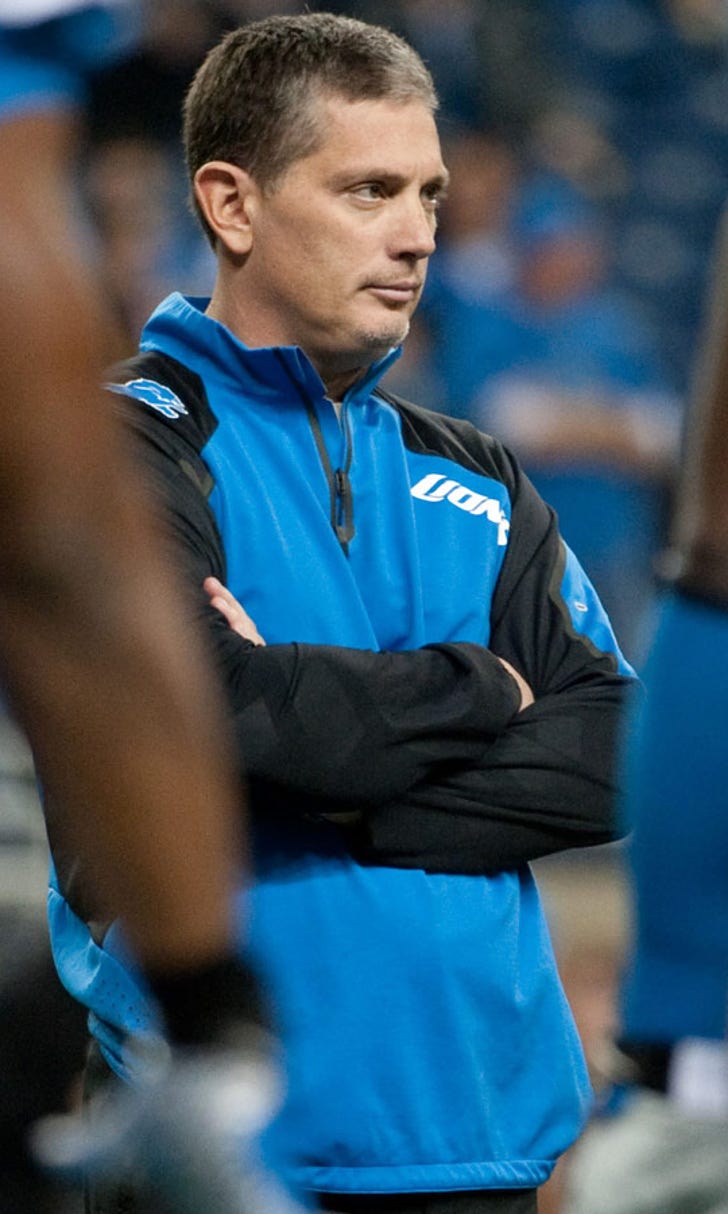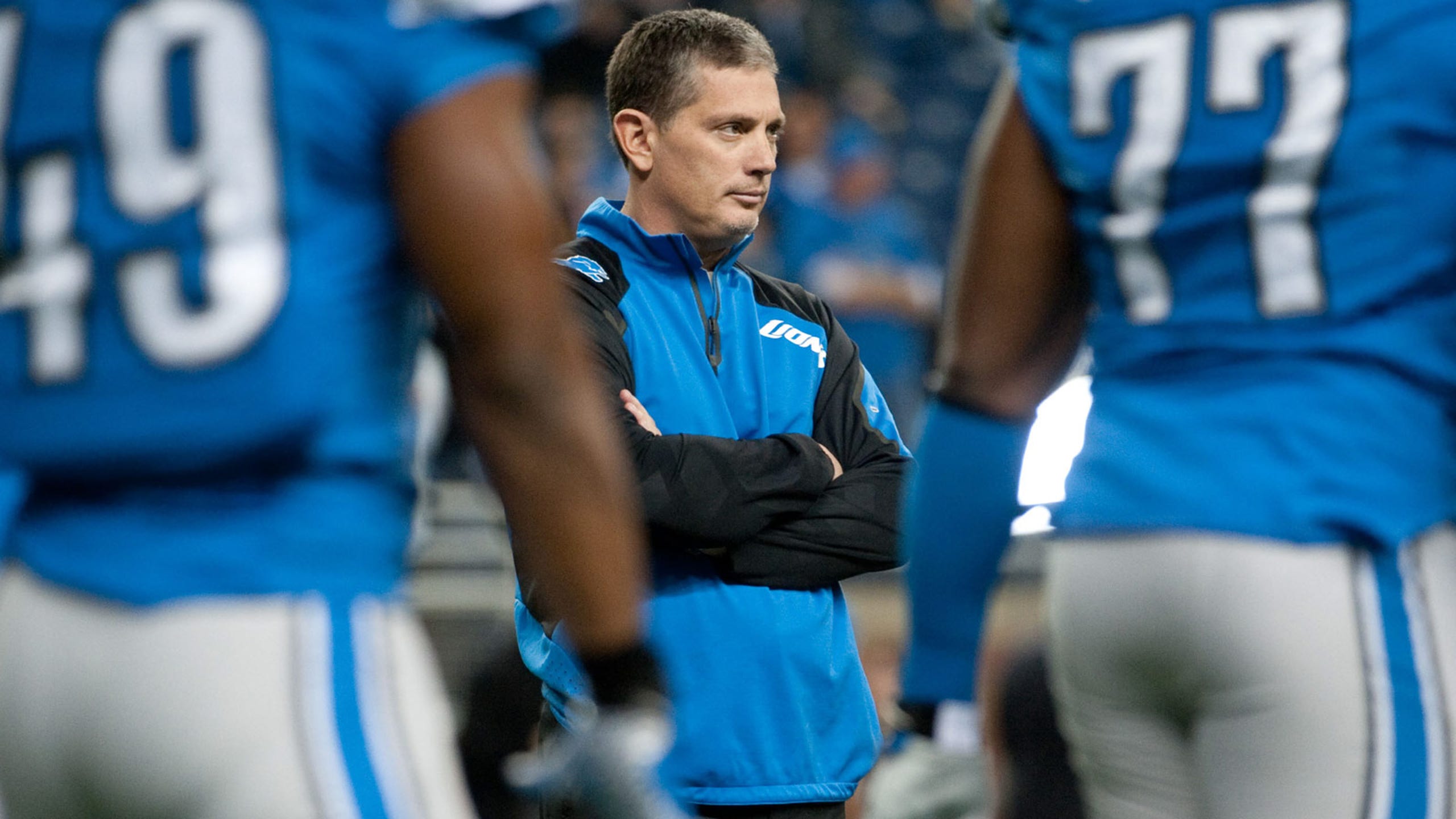 Three and out: Schwartz could return to Detroit twice next season
BY foxsports • January 28, 2014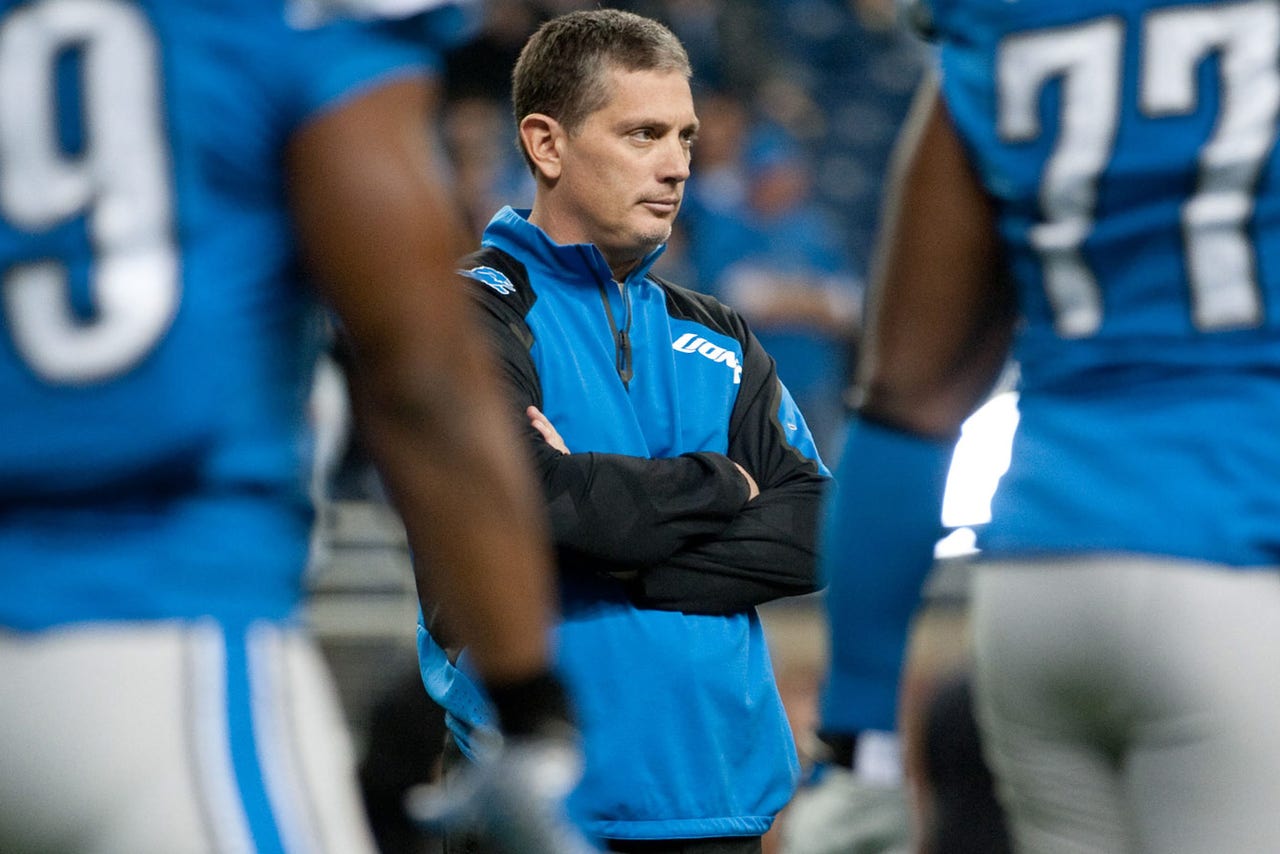 The last time we saw Jim Schwartz at Ford Field, he was yelling back at the home fans for booing when the Lions ran out the clock to go to overtime in Week 16 against the New York Giants, a loss that eliminated Detroit from the playoffs.
Eight days later, he got fired with two years remaining on his contract.
But Schwartz will be back on that same field next season. Despite being owed about $12 million from the Lions over the next two seasons, Schwartz decided to continue working by becoming the Buffalo Bills' new defensive coordinator.
The Bills are scheduled to be one of the Lions' eight opponents at home in 2014. In fact, it's quite possible, if not likely now, that they will meet on Thanksgiving Day.
It will be CBS' turn to televise the annual turkey day game in Detroit. When FOX does the game, it's a NFC opponent. When CBS does, it's an AFC opponent.
The only two home games set for next season against AFC teams are against Buffalo and Miami.
The NFL and the networks try to create the most attractive matchups for these marquee nationally televised games.
The Dolphins were 8-8 in 2013 while the Bills were 6-10, but the return of Schwartz to Detroit makes for the most intriguing storyline.
The NFL's preseason schedules haven't been released yet, but the Lions and Bills have played an exhibition against each other every year since 2002. The game was played last August in Buffalo, making it Detroit's turn to host this time.
While it's unusual for teams to play on the same field in both the preseason and regular season, the Lions did just that last year when they went to Cleveland twice --€" in Week 2 of the preseason and Week 6 of the regular season.
So it's entirely possible that Schwartz, who was 29-52 in five years as the Lions' coach and became a despised figure in the area, will make two homecoming appearances next season.
Safe to say that neither would be a warm welcome back for him.
Suh, the No. 2 draft pick overall in 2010, has often indicated he wants to stay when asked directly, but he basically had to say as much under the circumstances.
A recent change in agents – from former Lion Roosevelt Barnes to possibly Jay-Z, the famous rapper/entrepreneur – naturally has led to more questions about what Suh plans to do with negotiations on a possible contract extension expected to take place this off-season.
However, a quote that came out of last weekend's TigerFest might be the strongest statement yet concerning Suh's intentions.
Asked about why he chose to sign with Detroit, Tigers new pitcher Joba Chamberlain told reporters, "One of my friends plays for the Lions and he just talks about how it's unbelievable."
That friend is Ndamukong Suh.
Linehan is expected to be the third different play-caller for the Dallas Cowboys in three years.
Coach Jason Garrett, who continues to be on the hot seat, called the plays in 2012. Offensive coordinator Bill Callahan was given the duties in 2013.
Now Linehan apparently is going to get the chance.
He took part in the Dallas coaches' meetings Monday amid widespread rumors, including a confirmation from the Cowboys, that he indeed will be named officially to the staff at some point this week.
Linehan's son, Mathew, a quarterback at the University of Idaho, posted the following message on Twitter: "Proud of my father and happy to be part of #CowboysNation!!!!"
Linehan helped Garrett get his start in coaching nine years ago. Garrett had just finished a 16-year professional playing career. Linehan was in his first - and only - year as Miami's offensive coordinator under Nick Saban. They hired Garrett to be the quarterbacks coach.
Linehan and Garrett are known to have similar philosophies. Garrett credits Linehan for being a big influence on him as a coach.
With the Cowboys coming off three straight 8-8 seasons under Garrett, it will be on the mentor (Linehan) to come in and try to help save the pupil's job.
---