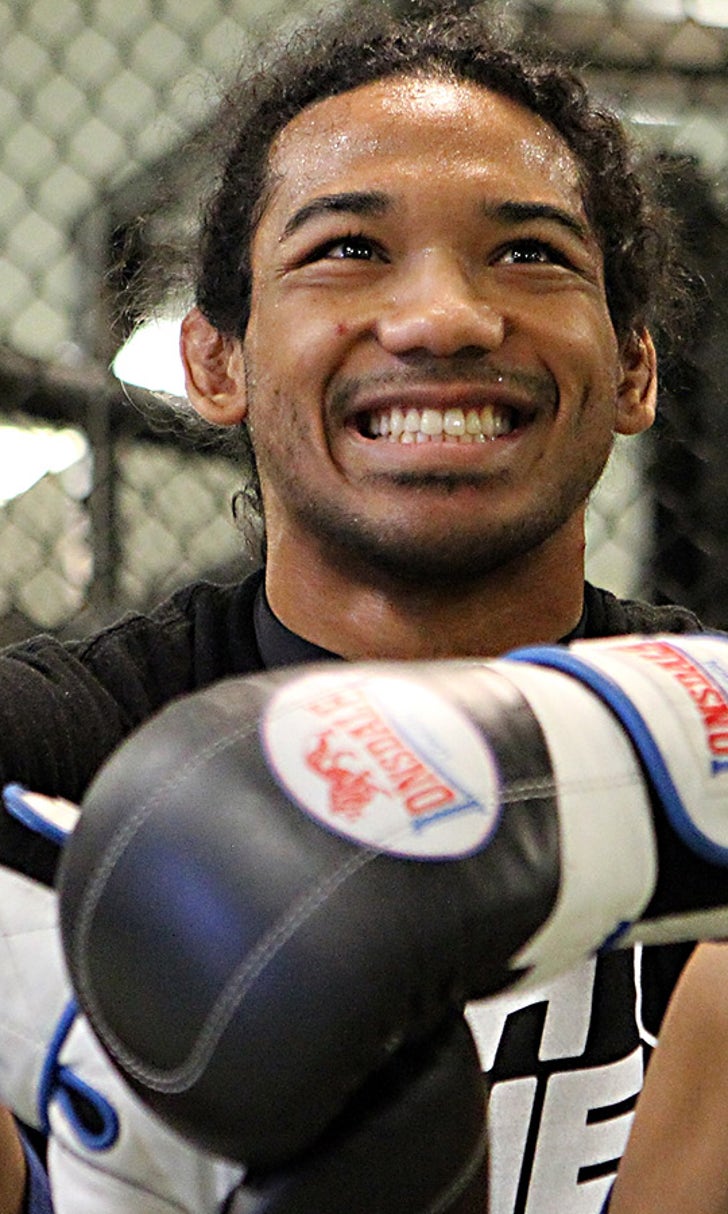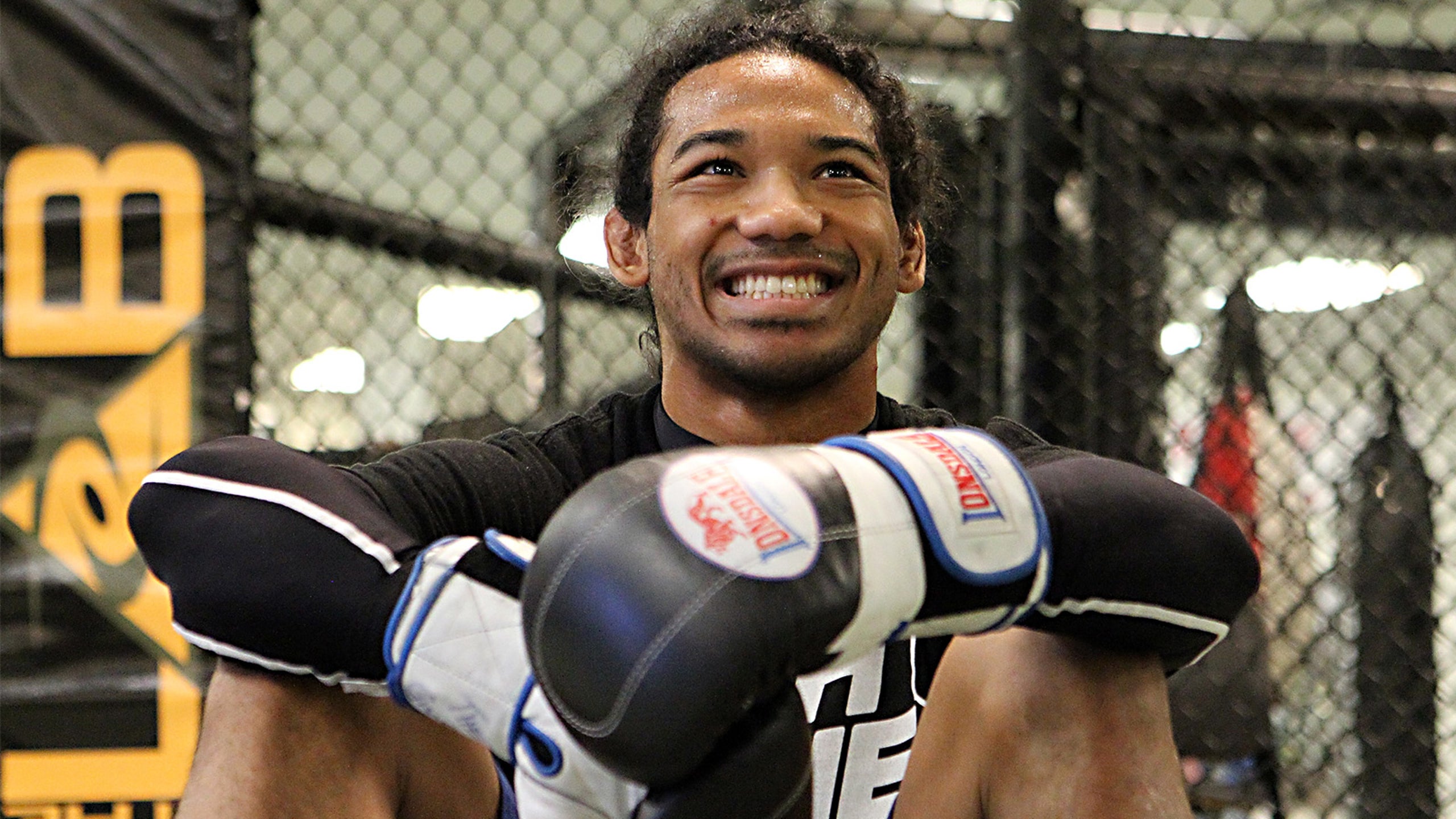 Thomson's 'worst camp' irrelevant to Henderson
BY foxsports • January 21, 2014
In preparing for his FOX UFC Saturday headlining bout this weekend, Josh Thomson had a terrible camp. Just brutal. "One of my worst camps I've ever had," is how he described it to FOX Sports' Damon Martin a few days ago, and something he's repeated since then.
That may be true, and no one is in a position to suggest he's playing head games with his FOX UFC Saturday opponent Benson Henderson. The thing is, Henderson doesn't particularly care. He has been around the sport a while, almost exclusively as a winner, and in his experience, quality of preparation does not always mirror fight night performance. So when he heard Thomson's words for the first time, he didn't respond with a fist pump under the belief he now had some built-in advantage. Instead, it was almost complete indifference; a shoulder shrug.
"It just makes me think, '€˜that's life,'" he told FOX Sports during a recent interview. "That's how it works out sometimes. I've had some of the worst camps in my life where things didn't go well lead into some great performances. I've had some training camps go very well and the fight go not so well. I don't really think it's that much of an indicator of how someone will perform once the lights are on and the cage door is locked."
"I've had some of the worst camps in my life where things didn't go well lead into some great performances."
For proof, Henderson points to his last fight. Going into his last UFC lightweight title defense against rival Anthony Pettis, everything was perfect. His camp was among the best he'd ever had, he said, and his weight cut was the easiest he could remember.
Everything was clicking, and physically, Henderson, still the champion at the time, felt invincible. And then he went out and lost inside of the first round. The whole thing was a head-scratcher.
"Who would have ever imagined me losing by submission there?" he said. "You just never know until fight night."
Everyone has their own training camp obstacles to deal with anyway. No one sails through the eight weeks of hell without some sort of interruption. Maybe it's a nagging injury, or an inability to find the right training partners. Maybe it's personal doubt over some weakness or a recent loss. Or maybe it's something self-created. In Henderson's case, he chose the middle of his camp as the date for his wedding.
Fans might remember that it was back in April when he proposed to his girlfriend Maria after a narrow split-decision win over Gilbert Melendez. Henderson dropped down to a knee in the cage and offered up a ring. She said yes, and just over eight months later, the two were exchanging vows in a surprise ceremony officiated by Henderson's coach John Crouch.
The former UFC lightweight champ refuses to be distracted by his opponent's training camp issues.
The date? Jan. 1, just minutes after midnight.
There was competitiveness rooted in the heart of the time. Henderson likes to be first, and wanted to be the first one married in the new year.
"Was there stress involved with it? I don't know," he said. "I was able to handle it, deal with it. How many times do you fight in your life? I've had over 20 professional fights but I'm only going to get married once in my entire life, so I wanted to put first things first. To know what's truly important in your life. I was able to do that, to make it a special moment. I was able to keep it first, do what I needed to do and enjoy it. And at the same time, I was able to concentrate on the 25th and fight Josh."
If that seems impossible, consider that Henderson had his wedding reception on Friday, Jan. 3, but that he was in the gym the next morning back to his regular training schedule. Instead of a whole piece of cake he had just a few bites. He ate fish and salad as a main course.
"I don't need certain things, scenarios, circumstances to get me motivated."
That's why he thinks it's possible for Thomson to have a rough camp but still look good on fight night: everything can be compartmentalized. What happens in the gym can be separated from what happens in your personal life, and what happens in the cage can be separated from everything else. Of course, it's not so easy divorcing yourself from the idea that a bad camp does not matter, but Thomson has a lifetime of experience to draw from, and a veteran's wiles.
So Henderson isn't buying that Thomson is at some built-in disadvantage just because he had a couple of rough weeks leading up to Saturday night in Chicago. Henderson had to rebound from losing his belt, and deal with planning a wedding. For a time, remember, that was the priority even before fighting, so he had other things to think about as well. But when it comes to the fight and his goals, he can separate what came before from what he wants now. Thomson, he knows, is capable of doing the same.
"I'm a pretty self-motivated person," he said. "I don't need certain things, scenarios, circumstances to get me motivated. The way I am, the way I'm wired, I don't care about the distractions or whatever is in the way of me and the fight. I'm always going to be highly motivated."
---