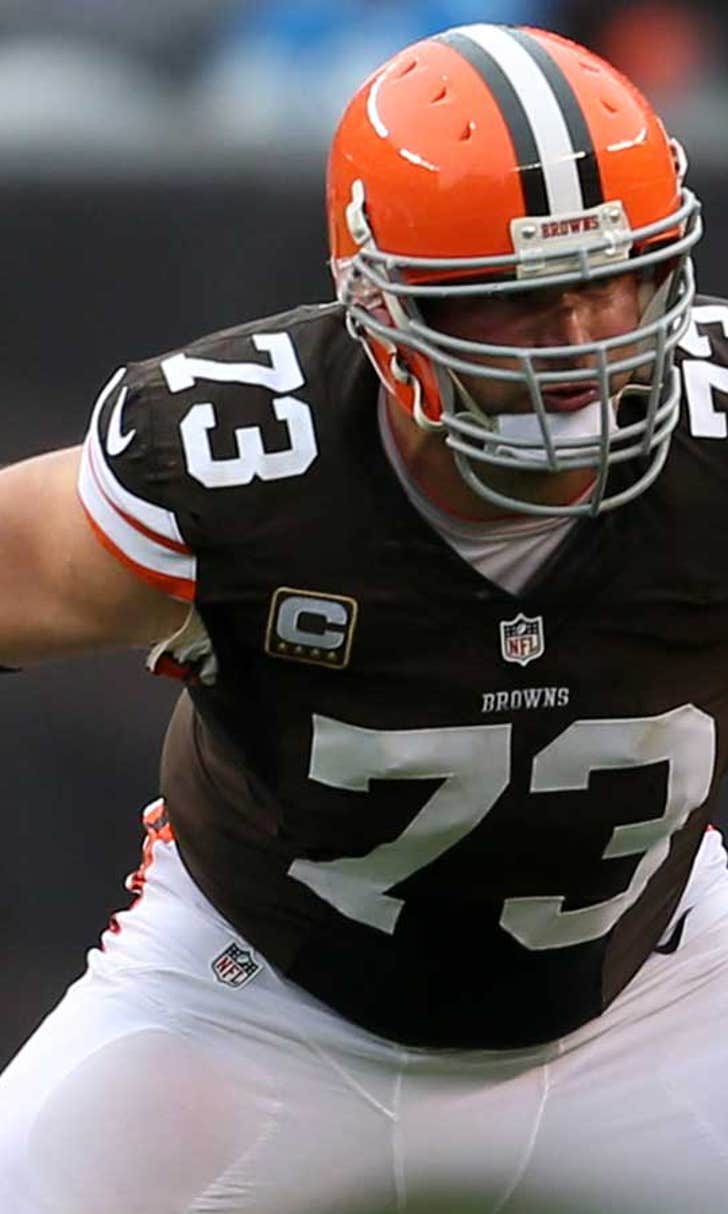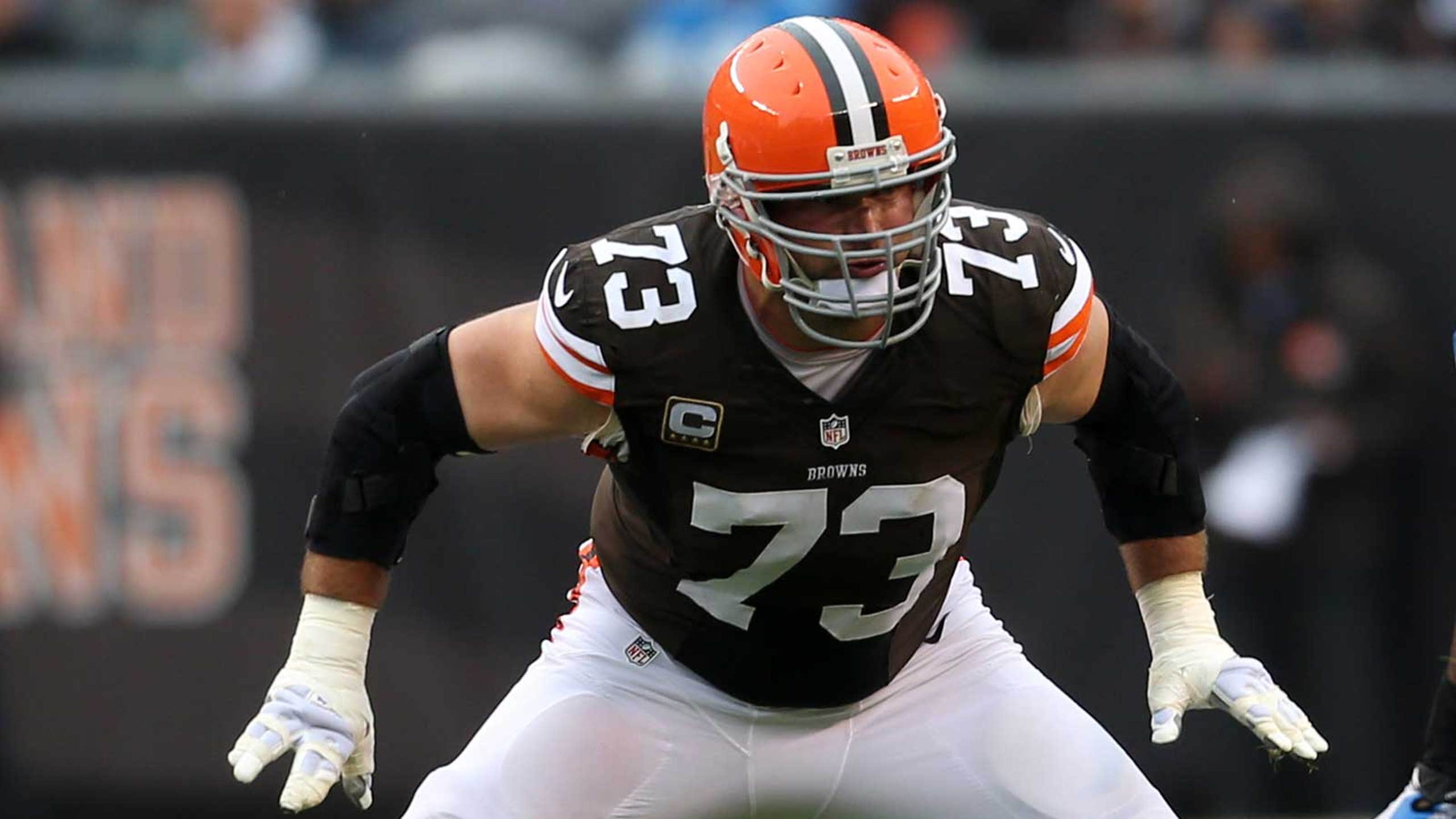 Thomas and Browns likely to miss playoffs again
BY foxsports • December 18, 2014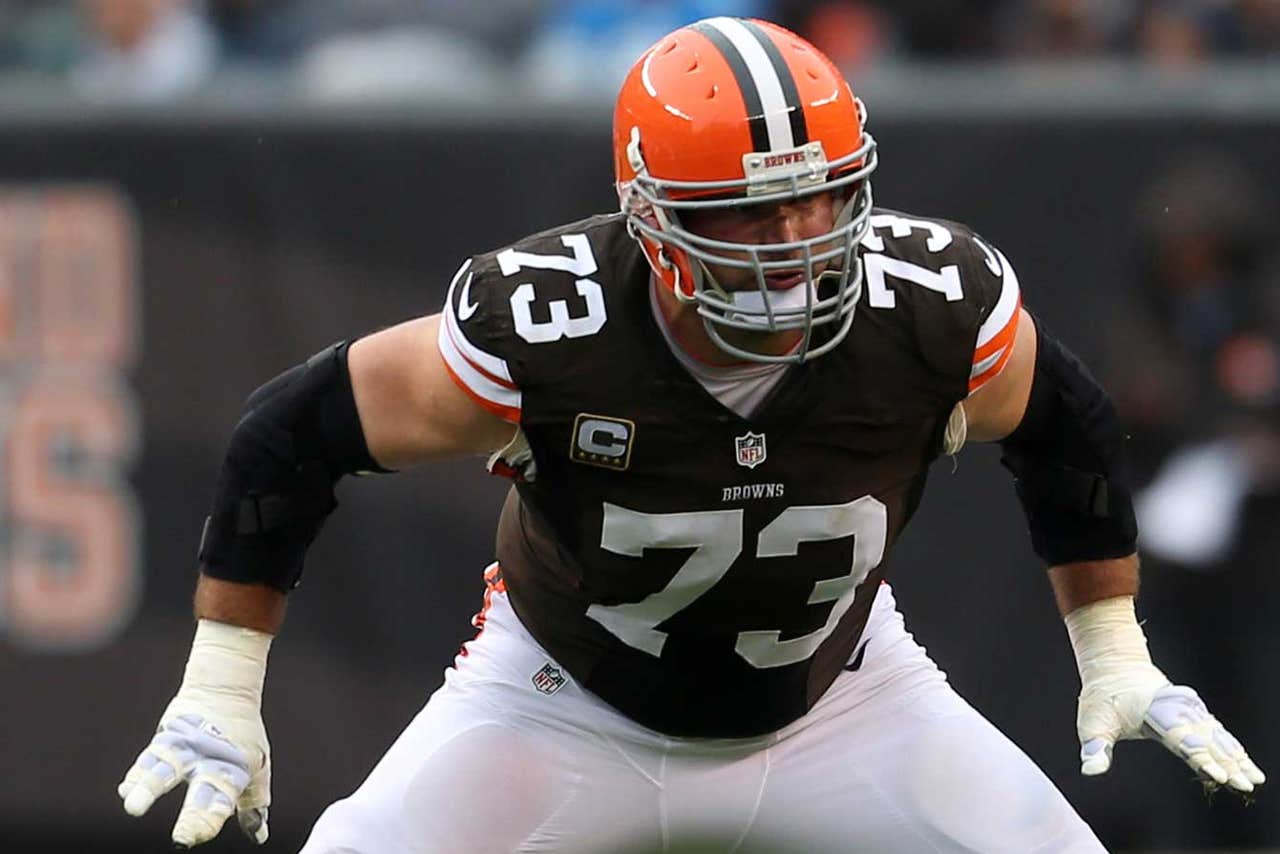 BEREA, Ohio (AP) -- Year after year it's the same thing: the Browns collapse in December or even earlier, miss the playoffs and left tackle Joe Thomas makes the Pro Bowl.
Book it again. Well, not just yet.
Cleveland's chances of making the AFC playoffs are hanging by the thinnest thread as the Browns (7-7) head into Sunday's game at Carolina. With three straight losses, the Browns have slipped from the thick of the race to having one foot in the bleachers watching it.
"I don't know what it is mathematically," Thomas said of the Browns' slender playoff hopes. "But the chances are pretty dang slim."
For all his personal accomplishments, Thomas has yet to participate in the playoffs. It's the lone blemish on his stellar career, which includes seven straight Pro Bowl trips and could one day see him enshrined in Canton. On Wednesday, Thomas was named the team's player of the year by the local chapter of the Pro Football Writers of America and after being informed of his win, he had to address his personal playoff drought.
"I certainly want to go to the playoffs," said Thomas. "I wish we could go every year. We were pretty close this year, but we weren't able to finish. I certainly would like to make it at least once -- before I retire."
Thomas has seen it all during his time with the Browns, and most of it has been bad. Cleveland went 10-6 his rookie season, barely missing the playoffs under coach Romeo Crennel. But the Browns lost at least 11 games in each of the next six seasons before finally ending that futility this year. Thomas has endured late-season slides, coaching changes, front office purges, an ownership switch and an almost constant shuffling of quarterbacks, including Johnny Manziel recently taking over for Brian Hoyer.
Incredibly, Thomas, who has never missed a snap (7,810 and counting in the NFL) has blocked for 13 different starting quarterbacks and played for five coaches under six general managers.
It's been tough enough to watch. For Thomas, it's been his football life.
And despite the Browns' struggles, Thomas believes good days are ahead. The mention of another offseason overhaul triggered a hearty laugh from Thomas.
"It would be shocking to me if they didn't want to keep this good nucleus that we have right now going," he said. "And I think they will. There's no reason we shouldn't. ... It's a matter of retaining our good players and drafting more good ones as they come."
They don't come much better than Thomas, who has earned the admiration of his teammates with a consistent work ethic and attention to detail. He epitomizes the selfless, team player.
"Joe is Mr. Brown," Hoyer said. "He wants to be the best left tackle he can be. Obviously in years past he hasn't been on the best teams. This year we changed that a little bit, but he comes with the same preparation and intensity to be the best he can every day."
Last week, Thomas inched a little closer to the playoffs.
When former longtime Browns teammates D'Qwell Jackson and Josh Cribbs, both now with Indianapolis, qualified, Thomas sent Jackson a congratulatory text message.
"It said," Thomas recalled. "`I'm really happy for you. I'm so glad for you and Josh that you guys finally got the chance to play in the playoffs. I'm hoping I'm next.'"
NOTES: Browns WR Andrew Hawkins missed practice with an unspecified illness. ... Offensive coordinator Kyle Shanahan believes Manziel will be able to shake off last week's debacle against Cincinnati. "Johnny is a real impressive guy," Shanahan said. "I don't think everybody knows really what Johnny is about." ... Browns C Alex Mack (broken leg) is in a walking boot and said his recovering timetable is on track.
---