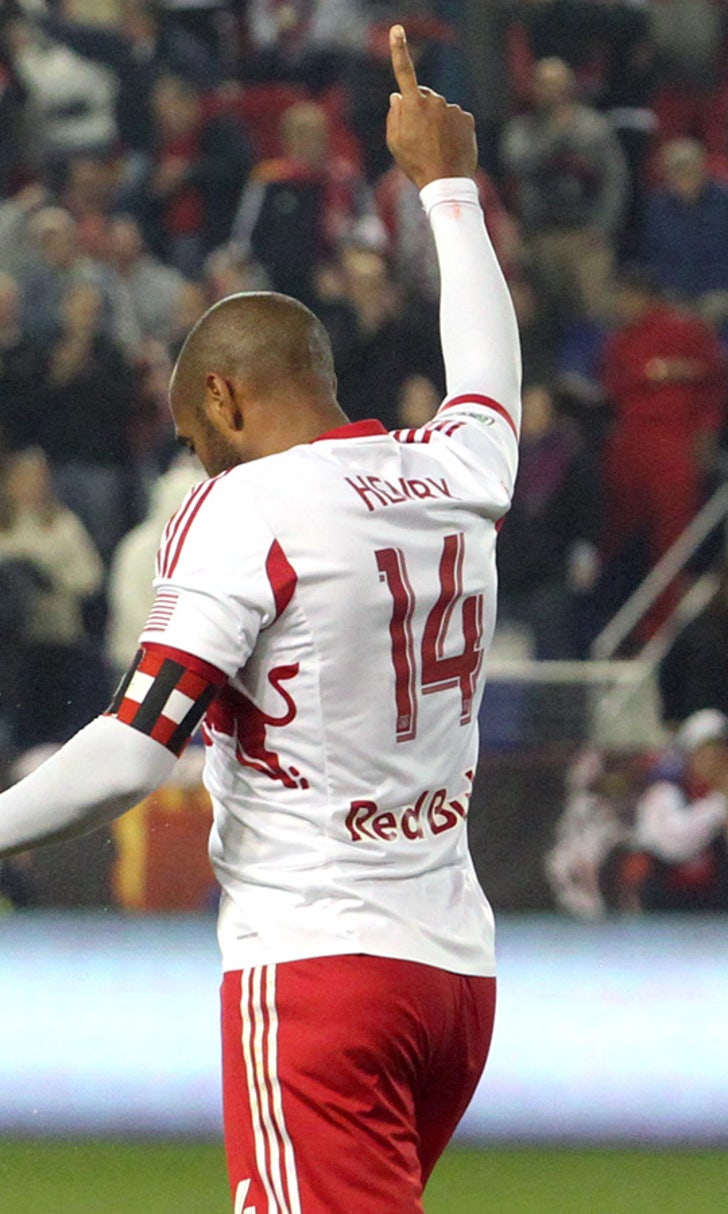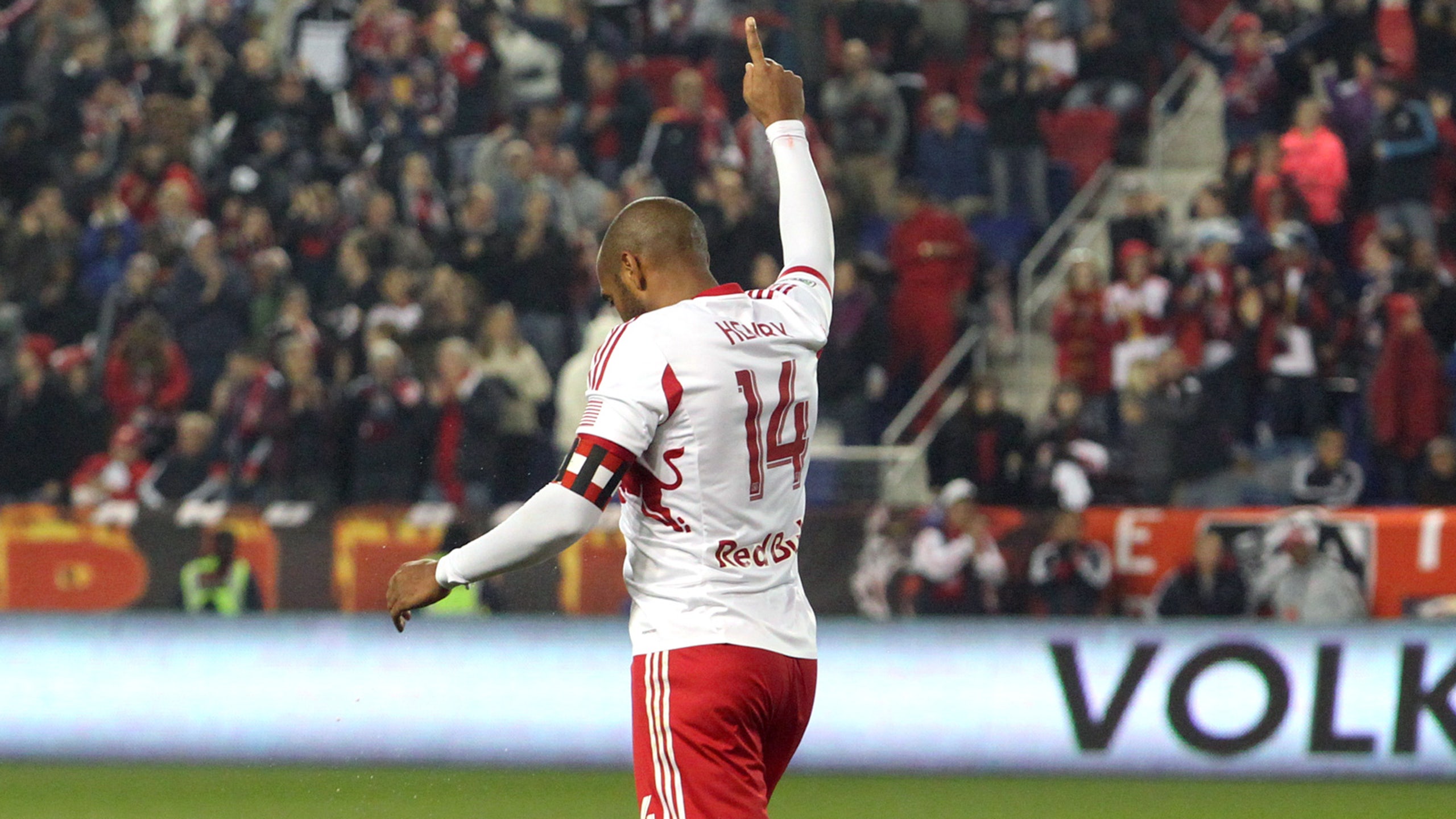 Thierry Henry relishes the present as the future beckons
BY Kyle McCarthy • February 19, 2014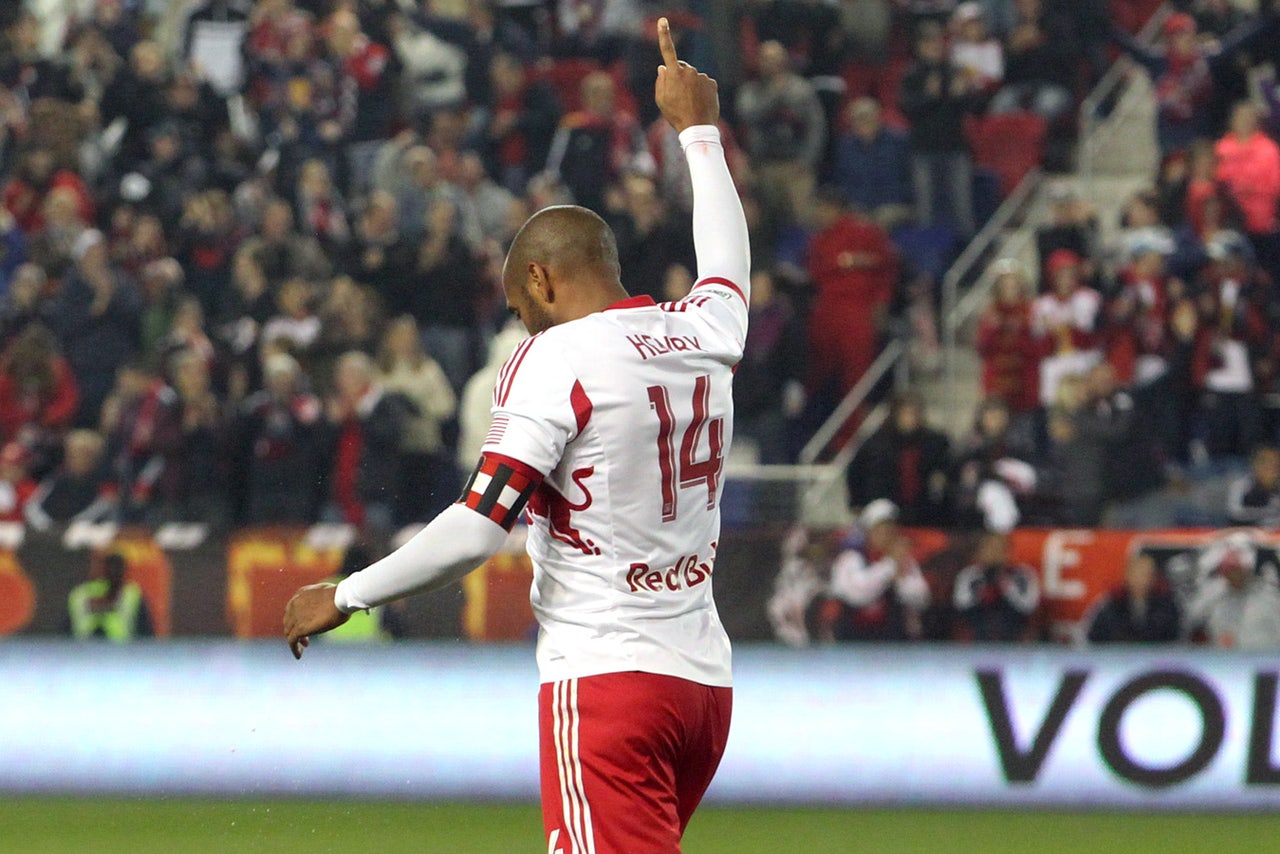 HARRISON, N.J.
Time stands still when Thierry Henry finds the ball at his feet. He exerts complete dominion over its intent and strides gracefully with it before sending it on its way again. The sequences look far simpler than they actually are. And yet the economy of his movements reveals a precision honed carefully through relentless repetition.
Henry toiled from practice to practice and match to match through the years to burnish his natural gifts into the familiar menace known the world over. His effect waxes and wanes more now than it did during the peak of his powers with Arsenal, but it still proves potent when deployed. He played an important role in securing the Supporters' Shield last year and reinforcing his status as the foremost magician on these shores.
Even with those influential moments in his recent past, Henry faces pressing questions about his future. He enters this campaign in the final year of the contract he signed when he joined New York in 2010. He turns 37 in April. He stands on the cusp of making a decision about the next step in his career and his life.
That point hasn't arrived yet, though. Work still remains even in the wake of last year's successes. Henry plans to tend to his duties first and then worry about the next step later.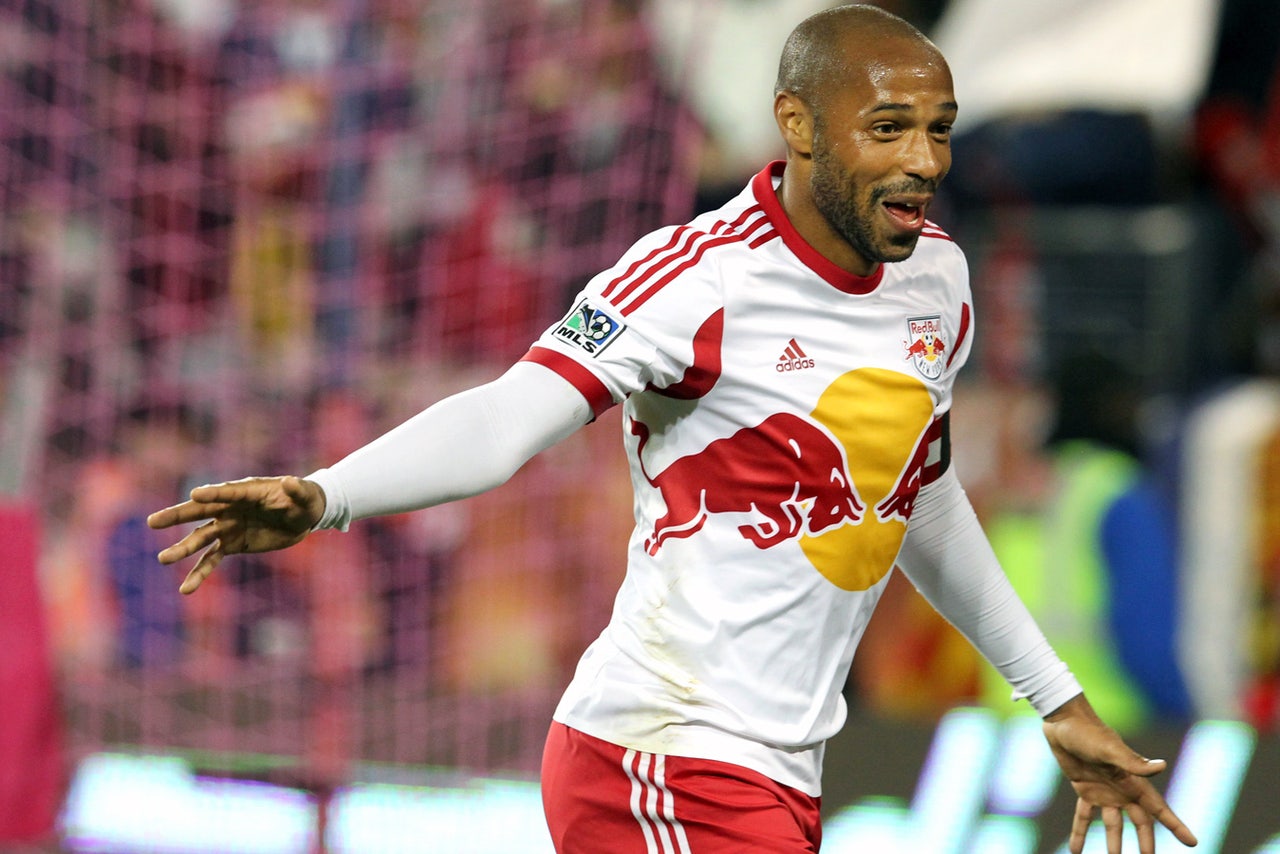 Henry wants to deliver more success to the Red Bulls before he makes a decision about his future.
"We'll see what is going to happen during the season," Henry said during the annual MLS media and marketing tour on Monday. "I'm not even thinking about it or anything after. I just want to have a strong season like we had towards the end, build on that and carry on like that. I'm not even going to think about if this is going to be the last one or not. I will not have that in my mind right now."
Expect the upcoming campaign to bring the matter into stark relief one way or the other. The demands will increase with the Red Bulls adding CONCACAF Champions League commitments to their league and Lamar Hunt U.S. Open Cup obligations. Henry's body isn't suited to playing 40 games in a calendar year at this stage of his career, though he managed 30 appearances in league affairs last season. New York coach Mike Petke will pick and choose his spots with Henry – the former French international's aversion to artificial surfaces offers ideal resting points along the way – as the season progresses to protect his fitness and his productivity.
Henry still possesses the tools to conjure magic for the Red Bulls in the final third. His returns last season (10 goals, nine assists) underscored his enduring effectiveness despite his advancing years. His intelligence crafts openings, while his skill punishes opponents. Those moments don't arrive in every match or at every opportunity anymore, but they occur often enough to make him a threat in 2014 and place the possibility of another season or two on the table if he so chooses and his body complies.
Those deliberations must wait for another few months, though. Henry wants to live in the promising present, not the illustrious past or the uncertain future. It is his own way of stopping time before it eventually catches up to him.
---