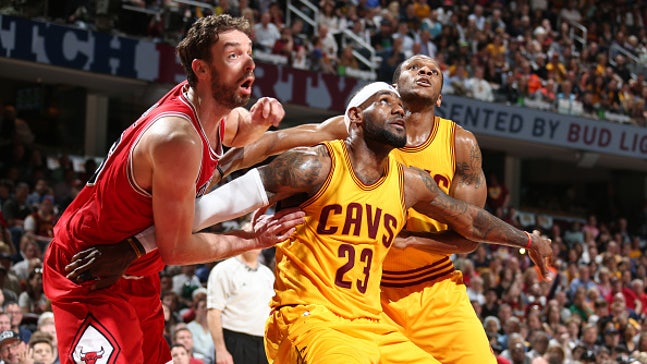 Thibodeau, Bulls aim to slow LeBron by committee
Published
May. 8, 2015 12:29 a.m. EDT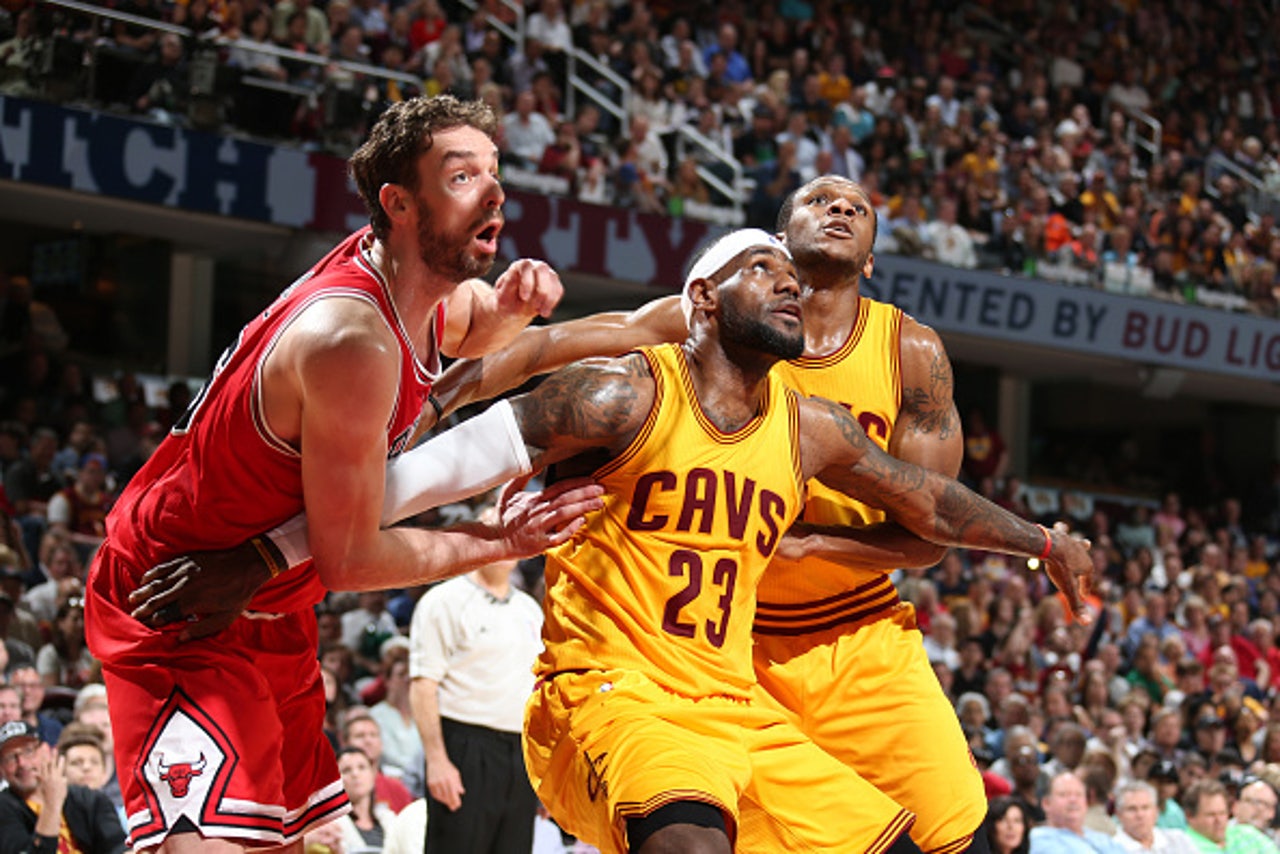 It's really no surprise. Everyone knows LeBron James can lift the Cavaliers to wonderful things.
That's something the Chicago Bulls experienced in Game 2 of the Eastern Conference semifinals -- when James came out firing, scored 33 points, and led the Cavs to an easy 106-91 victory. The series now stands at 1-1.
"LeBron did a great job with playing hard right from the beginning, attacking the lane, changing the pace of the game," Bulls point guard Derrick Rose said. "For the leader of the team, that's what you're supposed to do. You have to take your hat off to him."
Rose speaks the truth, as 14 of LeBron's points came in the first quarter, when the Cavs burst to a 38-18 advantage. It was a landslide from the start, the Bulls failing to take the lead at any point. Even when they went on a 14-0 run in the third quarter, you just knew the Cavs would still win.
It was just too much LeBron.
Now, the series shifts to Chicago. It will be loud, proud and entirely anti-Cavaliers. The Bulls own home-court advantage now. Their goal is to remind the Cavs that counts for a lot.
Win two, and the Bulls are up 3-1. And as Boston Celtics great Larry Bird once said, "I know when we're up 3-1, I say the series is over."
But lose, and home-court shifts back to the Cavs. That is something the Bulls desperately want to avoid.
If anything, the Cavs showed they figured out the Bulls at Quicken Loans Arena. It was a whole lot of LeBron, enough of Kyrie Irving, and plenty of Iman Shumpert, James Jones and several others.
It was also an improved defense -- as the Cavs held Pau Gasol to 11 points on 3-of-8 shooting, and Rose to 14 on 6-of-20.
"I know how the (series) is going to be played now," James said. "I know what they like to do, what they love to do and what they don't like to do."
On top of all that, Game 3 marks the return of J.R. Smith to the Cavs' lineup. Smith is expected to start in place of Shumpert (although that's not official). Tristan Thompson filled in admirably as the starting power forward in Game 2, so that's likely to stay the same, too.
Thompson is a relentless rebounder and determined defender. Smith offers explosive spot-up shooting and can also be a pest on D. Shumpert is always at least solid off the bench. Throw in James, Irving, Timofey Mozgov and suddenly, Kendrick Perkins, and the Cavs are big, bad in a good way, and coming right at you. They are confident. They are poised. They are led by LeBron. And that last part is often enough.
"You need your whole team to be committed. He's a tough cover," Bulls coach Tom Thibodeau said. "If you're not tied together, he's going to make you pay."
James did that in Game 2. He's capable of doing it anytime and anywhere to anyone. That's not news. The Bulls know it. That's why they're gearing to try to slow him down in Game 3. It may be their only hope.
---