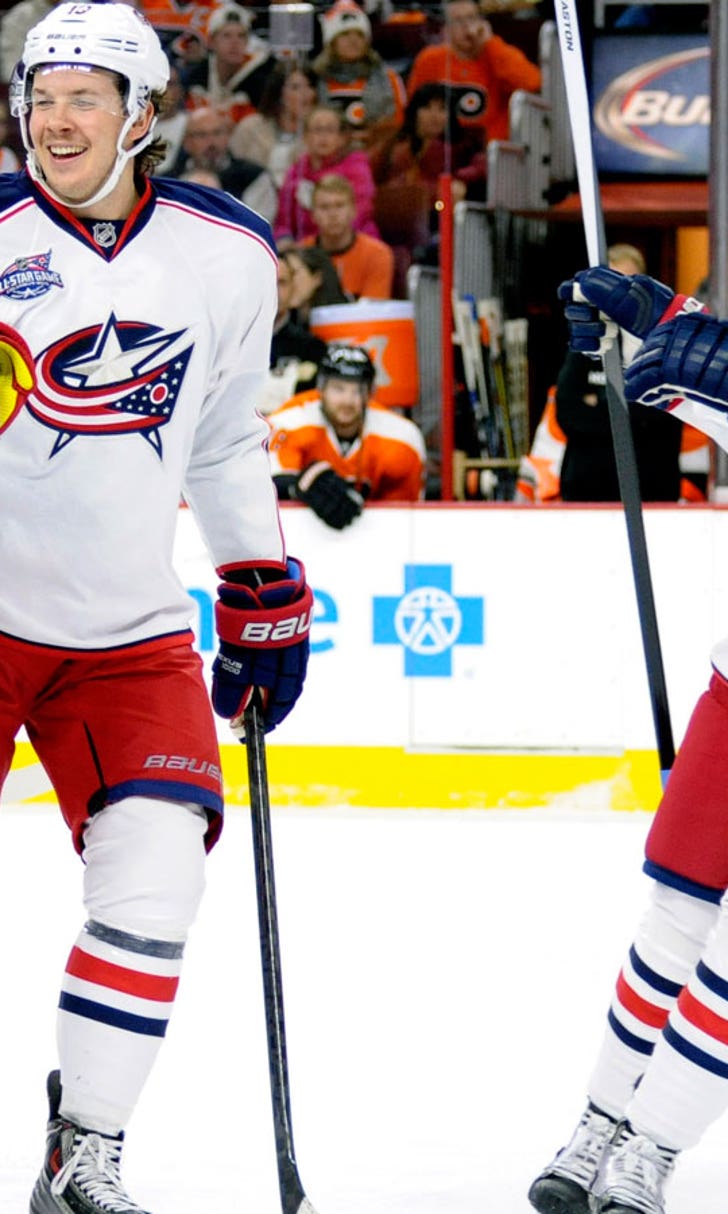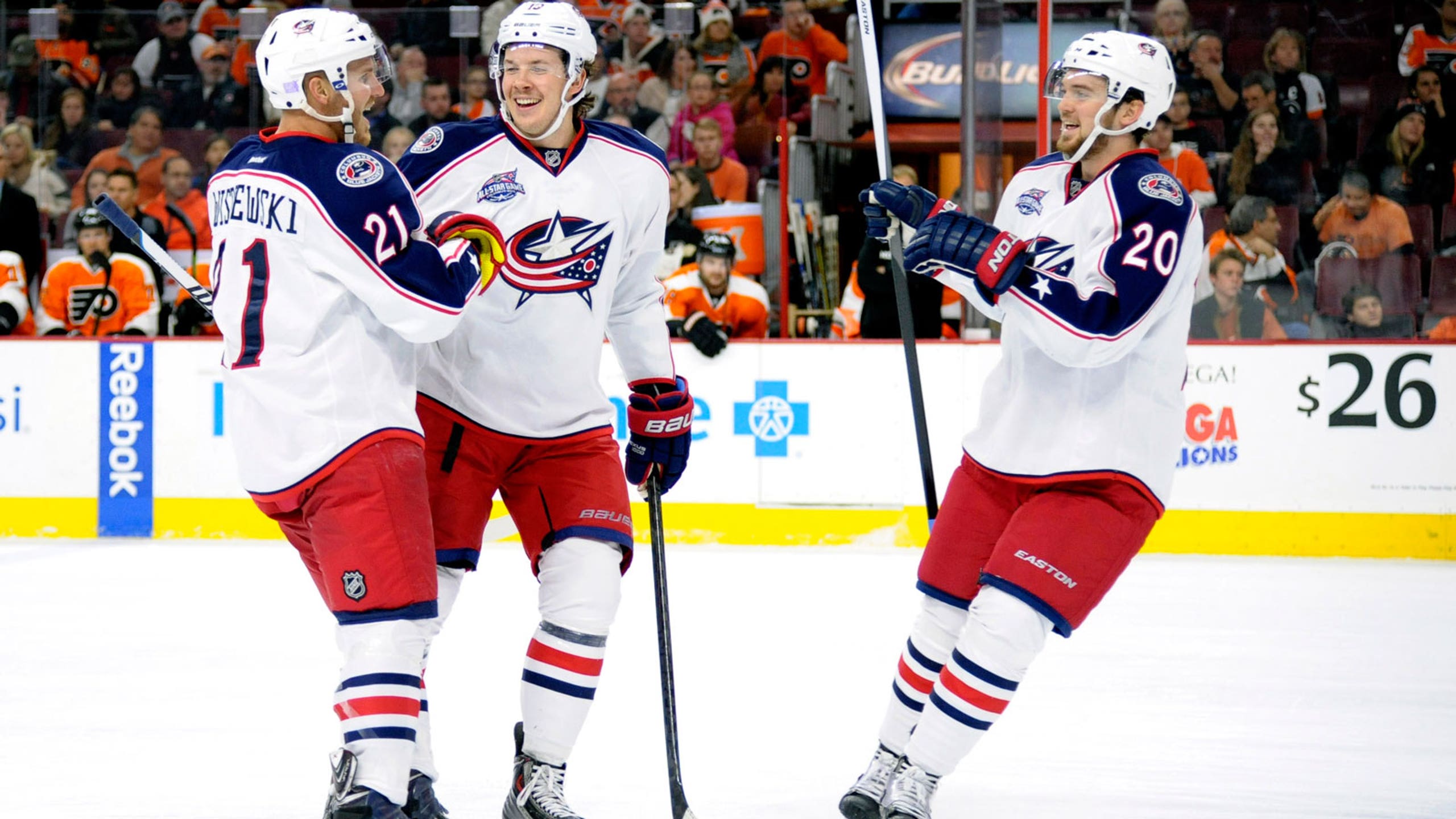 There is no secret recipe to winning for the Blue Jackets
BY foxsports • December 9, 2014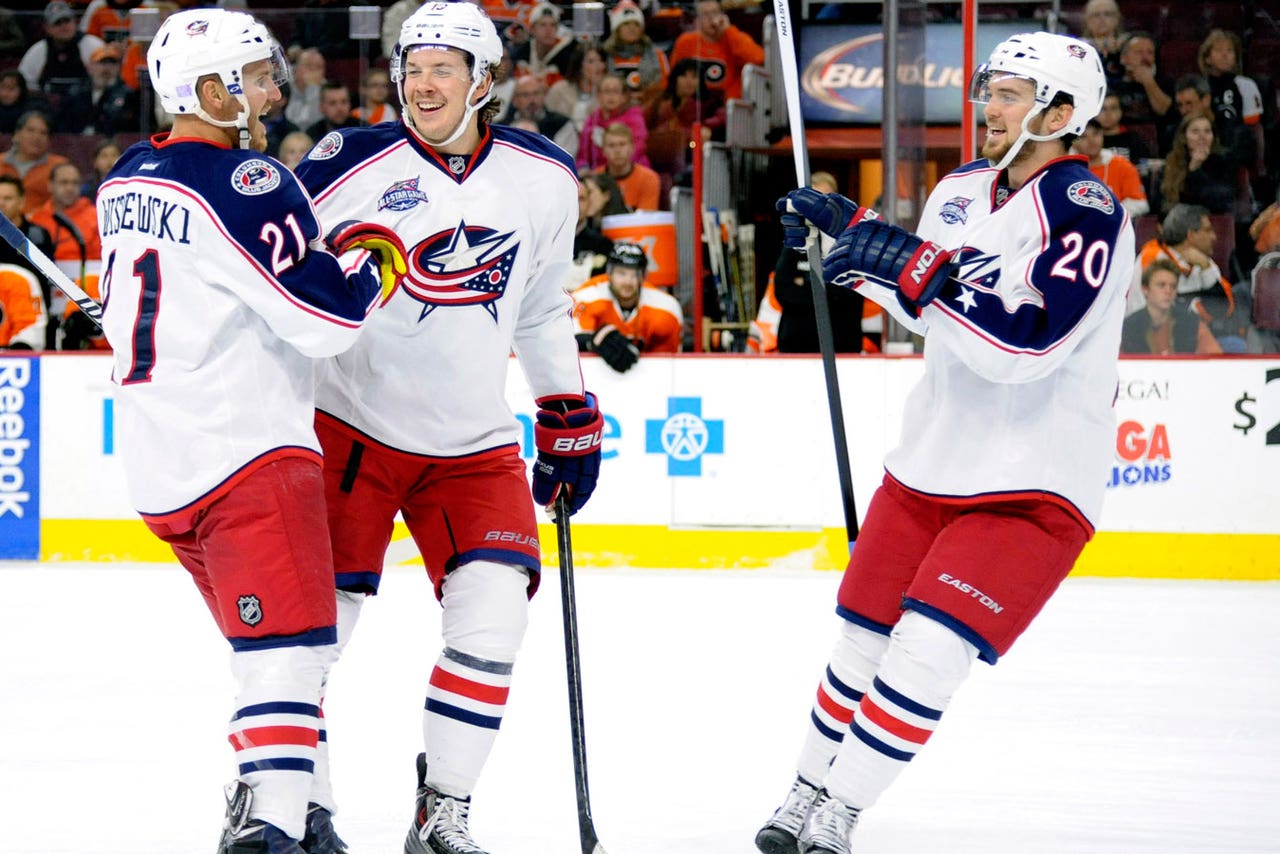 There is a new found sense of relaxed focus that only stringing together a few wins can provide. They have seen the fruits of their labor when they play the game the way that they know how.
The Blue Jackets have returned home, winners of three in a row. In that three game stretch, they played a bad game in which their goaltender, Sergei Bobrovsky, bailed them out for the win, followed by a dominating performance against one of the best teams in the NHL forty-eight hours later.
"We were embarrassed, even though we won," said defenseman James Wisniewski. "Winning is tough in this league and a week and a half ago, we would have taken anything. We had too much pride to keep playing like that (Panthers game Thursday). We knew we had a big matchup with the best team in the league. So, we came out and played our game. If we can keep doing that, we'll put a lot more wins on the board."
Embarrassment is a powerful motivator for a group of individuals that have a lot of pride. A majority of the players in the locker room were in Columbus last season and remember the euphoric feeling that playoff series had on them. For those that weren't here, they've heard the stories or have experienced similar feelings with other teams. To a man, they have come to understand and take ownership of the way they play.
"I think it was an understanding," said left wing Nick Foligno. "I think it was 'oh, we see what we are doing wrong now' and I think it kind of opened everyone's eyes up. Don't get me wrong; as disappointed as we were about the way we played, we were still pretty happy that we found a way to win, whereas before we would have found a way to lose. That was a big turning point for us."
"If we keep playing the way that we did in that first game (Tuesday vs. Florida), that's what's going to give us success. Then we pulled that game out in Tampa. The way that we played in the first period (Thursday vs. Florida) we did it all game long against the Lightning. We held that team to a 3-0 lead for almost the entire game. It shows you that when we play the right way and have an understanding of the type of team that we are, which I think we learned in Florida, we go out and have a game like the one against Tampa."
If it were possible, the team would love to be able to bottle up the way that they played on Saturday and open it up for every game remaining. What they have to do is remember who they are and what they are capable of to replicate the results. It won't guarantee a win every time, but it will keep them in most games down the stretch.
"We played a blue-collar, hard working, grind it out game," said Wisniewski. "It's pretty frustrating for other teams because it's smothering hockey. When we do that, it's going to be Hell on other teams. We need to continue on that path and knowing that sensation of what it takes to win is a good starting point for this huge week of divisional games."
They face the first of three divisional games in a row beginning Tuesday evening when they take on the Philadelphia Flyers. The victor of this tilt will climb into double-digits in the "W" column and take ownership of sixth place in the Metropolitan Division.
"It's getting off to a good start," Blue Jackets coach Todd Richards said of winning against Philadelphia. "It's getting some physicality, some intensity and some emotion in the game. You wouldn't think it would be hard, coming home after winning some games and doing some decent things that we can build off of."
"But we're playing the Philadelphia Flyers with a couple of ex-Blue Jackets. So, there's going to be some emotion there. I think Dubi (Brandon Dubinsky) coming back into the lineup will bring some emotion, too. For us, it's focusing on us and what we can control."
One of the keys for the Blue Jackets is staying disciplined. If they start a march to the penalty box, the NHL's third best power play will make them pay. Another key is to continue to get secondary scoring from up and down the lineup.
"You're seeing contributions because guys are playing the right way," Foligno said, "from our first line to our fourth line. That's the way it has to be for our team to have success. I think the guys have an understanding of the situation that we're in, understanding that our play needs to be better and starting to play that way. Jack Skille scored a big goal for us and you have the contributions of a guy like David Savard on the power play. Those are guys that when they're scoring, your team is going to be better automatically."
Todd Richards is expecting to see the same drive and purpose from his players seen in Tampa on Saturday night. Not only scoring, but also having energy and purpose to the way that they play their game. For him, it's about finding ways to win.
"Tampa is a fast, skilled team. In order to keep up with them, we needed four lines, as they roll four lines," he said. "I'm expecting Philadelphia to do the same thing. We need contributions from all four lines. It makes you a better team, a faster team. In the third period, guys aren't wearing down as easily. Then, as a coach, if you need certain minutes from certain guys it's easier to go to them. Hopefully, we can rely on four lines through the two-plus periods."
With their backs against the wall, the Blue Jackets are beginning to turn around the way they've played, notwithstanding the game on Thursday, and rekindling their belief that they can climb out of the hole that they dug. With games against Philadelphia tonight, the Washington Capitals on Thursday and the powerhouse that is the Pittsburgh Penguins at home on Saturday, it's a week in which they can make some inroads in the divisional standings.
"Winning is having the same focus, the same structure and going out and doing it night-in and night-out," Foligno summarized. "There's really no secret recipe. It's really that simple. The hard part is to do it consistently, because there are ebbs and flows to the game that will take you out of your structure. You've got to find a way to battle through that. That's going to be the biggest test for us."
The Blue Jackets host the Philadelphia Flyers Tuesday at 7 p.m. and you can catch all the action beginning at 6:30 p.m. on FOX Sports Ohio with the "Blue Jackets LIVE" pregame show.
---