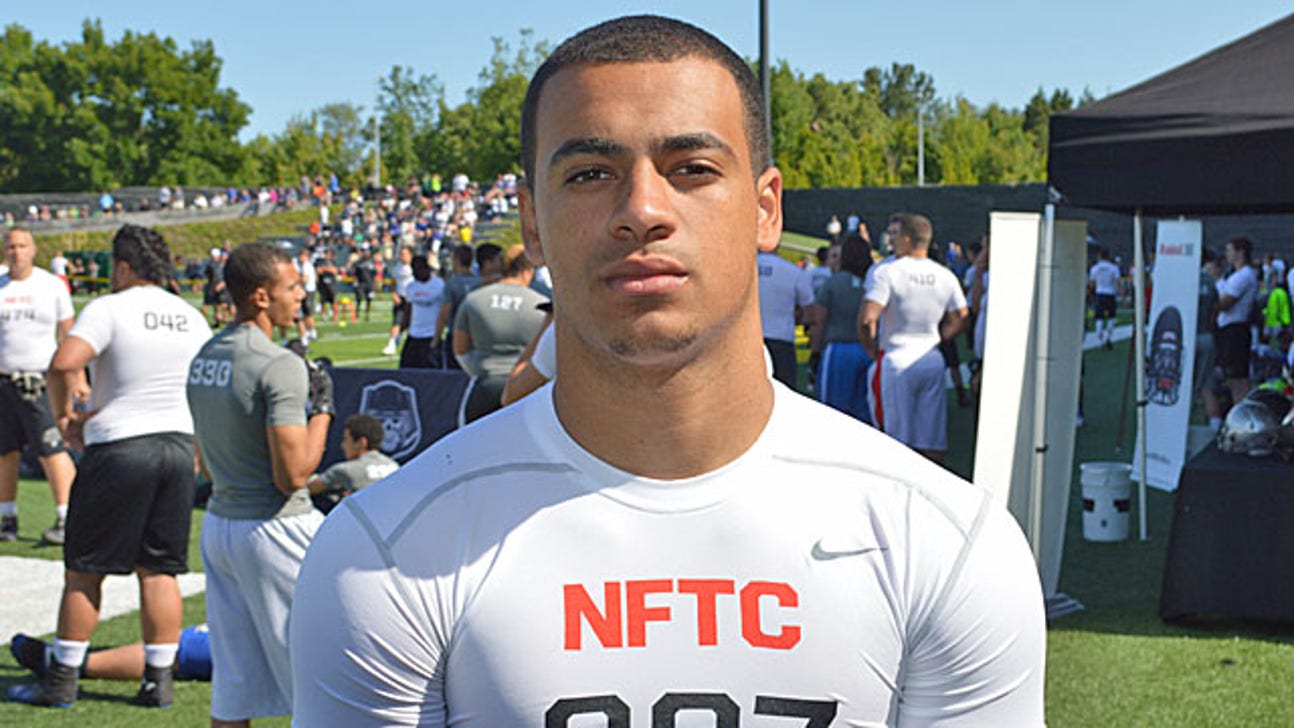 The Ultimate Northwest Team
Updated
Mar. 5, 2020 1:18 a.m. ET

The Ultimate Teams by Scout are a regional-based team and are based not just on high school production but also on college projection and includes prospects that have played at least one season of varsity football, from the 2015, 2016 and 2017 classes.
The Northwest Team includes players from Idaho, Oregon, Washington and British Columbia.
QB- Brett Rypien, 6-2, 195, Spokane (Wash.) Shadle Park- The Boise Statecommit has thrown for a slew of yards the past two seasons and is poised for a monster senior season.
RB- Cameron Scarlett, 6-1, 210, Portland (Ore.) Central Catholic- The top running back in the West, the four-star recently named his top five, but before he commits, he'll try to help the Rams win their second straight state championship.
RB- Myles Gaskin, 5-9, 185, Seattle (Wash.) O'Dea- The Washington commit chose to stay home and play in Seattle and his tailor-made for O'Dea's ground-loving offense.
WR- Chico McClatcher, 5-9, 185, Federal Way (Wash.)- Set to start his fourth season on Federal Way's varsity, the four-star can play running back, receiver and cornerback while also returning kicks and punts.
WR- Justice Murphy, 6-1, 185, Vancouver (Wash.) Evergreen- The top prospect in Southern Washington, Murphy is headed to play in Utah but several Northwest schools are still trying.
TE- Isaac Garcia (2016), 6-3, 205, Bellevue (Wash.)- Impressed at the Oakland NFTC and then the NW Elite Camp and showed he's one of the best big receivers in the West.
OL- Tristen Hoge, 6-5, 295, Pocatello (Idaho) Highland- The top player in the state of Idaho and the first Scout 100 prospect to ever come from the state, Hoge, a Notre Dame commit is also the West's top offensive guard.
OL- Henry Roberts- 6-6, 290, Bellevue (Wash.)- The four-star has offers from every Pac-12 school and he'll commit at the end of the month before starting his quest for another state title with the Wolverines.
OL- Trey Adams, 6-7, 280, Wenatchee (Wash.)- Committed to Washington the summer before his junior year, Adams has been an anchor on Wenatchee's offensive line the past few seasons.
OL- Foster Sarell (2017), 6-6, 300, Graham (Wash.) Kapowsin- May be the best offensive lineman in Washington right now, regardless of class, and should have his pick of the litter of offers when it's all said and done.
OL- Shane Lemieux, 6-6, 280, Yakima (Wash.) West Valley- The Oregon commit is one of Central Washington's top prospects in this class.
DL- Benning Potoae, 6-3, 265, Lakewood (Wash.) Lakes- The four-star is Washington's top defensive prospect in this class and ready to start his fourth season on varsity for the Lancers.
DL- Cody Baker, 6-4, 245, Sammamish (Wash.) Eastside Catholic- The heart and soul of the Crusaders' defensive line, Baker is also a gifted offensive lineman.
DL- Joel Dublanko (2016), 6-3, 225, Aberdeen (Wash.)- Has been a national recruit since his freshman year and the more he grows, the more likely it is he'll end up a defensive end in college after playing linebacker the past two seasons.
LB- Drew Berger, 6-1, 220, Coeur d'Alene (Idaho)- The top defensive prospect in Idaho, Berger also plays running back for Coeur d'Alene but it's linebacker at which he'll play when he gets to Boise State.
LB- Mustafa Branch, 6-0, 211, Bellevue (Wash.)- Often overshadowed by the plethora of talent that Bellevue has, Branch has been a standout for the Wolverines the past two years, and his return from an early-season injury last year bolstered their defense.
LB- Mason Tobeck, 6-2, 210, Puyallup (Wash.) Cascade Christian- The son of longtime NFL center Robbie Tobeck is making his living on the defensive side of the ball and is one of the best small school players in the region.
LB- Kyler Manu, 6-2, 200, Pocatello (Idaho) Highland- He and Hoge make for a good 1-2 punch for Highland and he'll stay in-state and play at Boise State.
CB- Isaiah Gilchrist (2016), 5-11, 180, Bellevue (Wash.)- May be the best college prospect right now on an already stacked Wolverines team.
CB- Dehonta Hayes, 5-11, 185, Tacoma (Wash.) Lincoln- Has had nearly 10 interceptions the past two seasons and is closing in on double-digit offers.
SA- Brandon Wellington (2016), 6-0, 205, Sammamish (Wash.) Eastside Catholic- Though a four-star at running back after winning MVP honors at the Oregon NFTC, it was on defense that Wellington really made his mark last season as a sophomore for the Crusaders.
SA- Ross Connors, 5-10, 170, Bellevue (Wash.)- Has a number of Ivy League offers, but like Tim Haehl a year ago, Connors is the heart-and-soul of the Wolverines defense and a throwback player.
ATH- Austin Joyner, 5-10.5, 190, Marysville (Wash.) Pilchuck- May be the best running back in the state of Washington but wants to play cornerback in college, which is what he'll do at Washington State.
K- Matthew Philichi, 5-9, 175, Tacoma (Calif.) Bellarmine Prep- The two-time all-league kicker is one of the most clutch kickers on the West Coast.
P- Spencer Pettit, 5-9, 155, Snohomish (Wash.) Glacier Peak- Pettit is a versatile specialist, who can punt and kick and has a big leg.
LS- Caleb Mitchell (2016), 6-1, 195, Snoqualmie (Wash.) Mount Si- With two older brothers playing quarterback and offensive line in the Pac-12, the younger Mitchell could make it a trifecta by the time he's done.
---