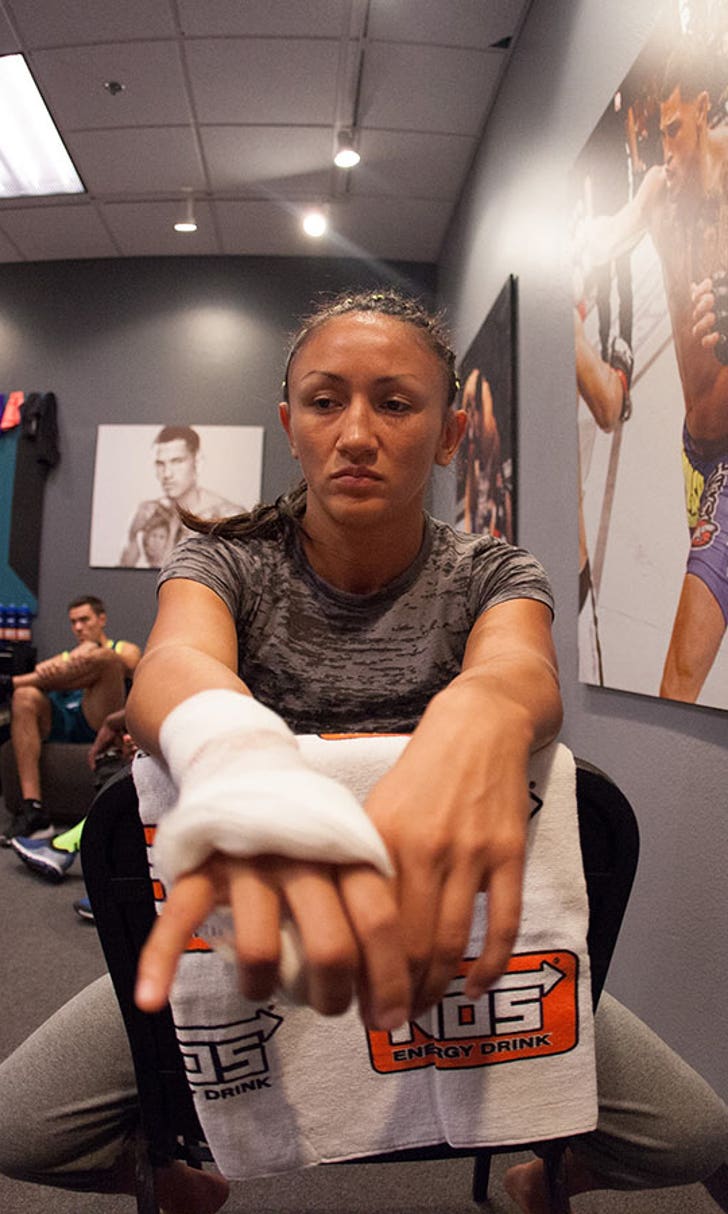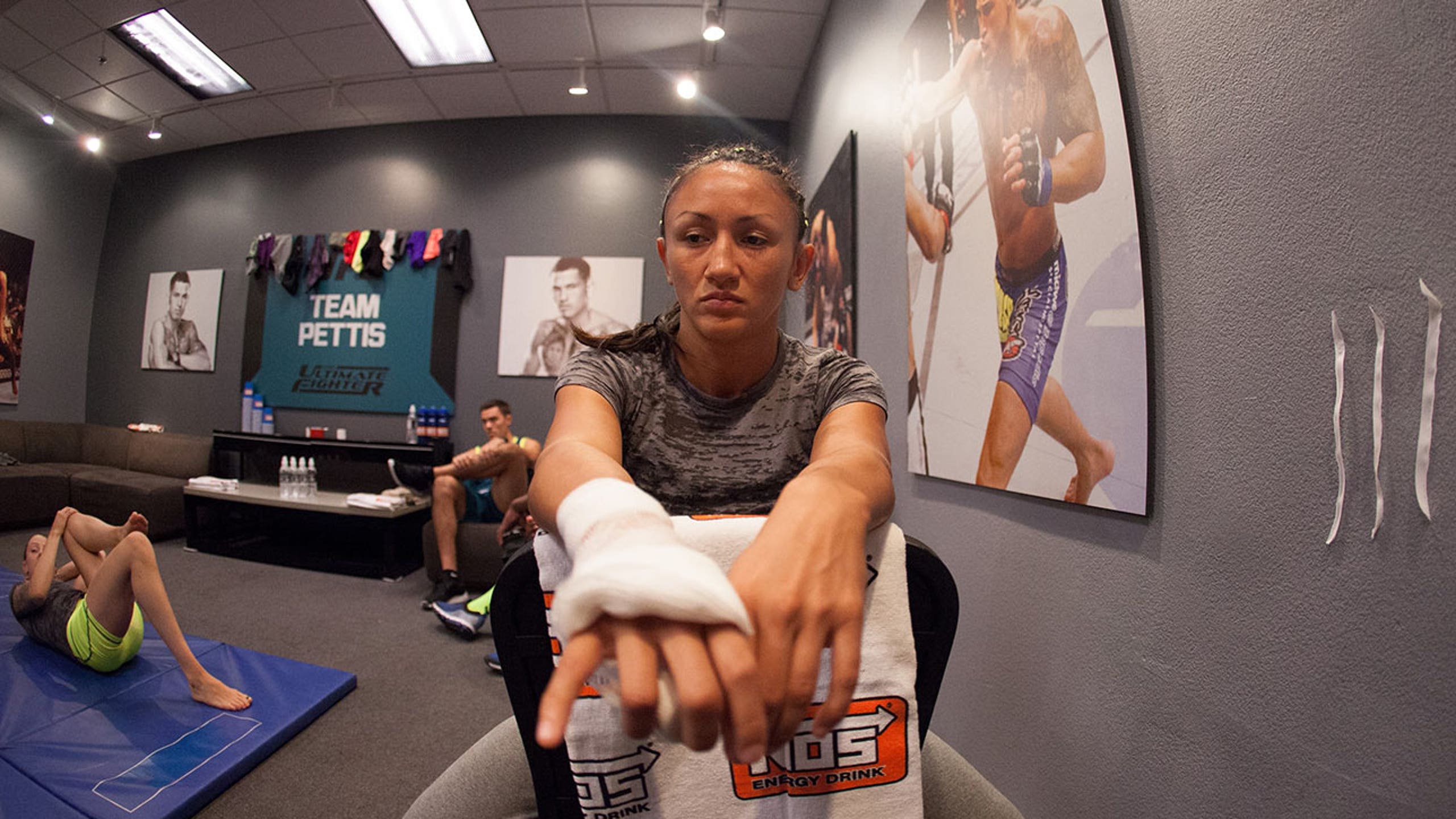 The Ultimate Fighter episode 12 preview: It all comes down to this
BY Damon Martin • December 8, 2014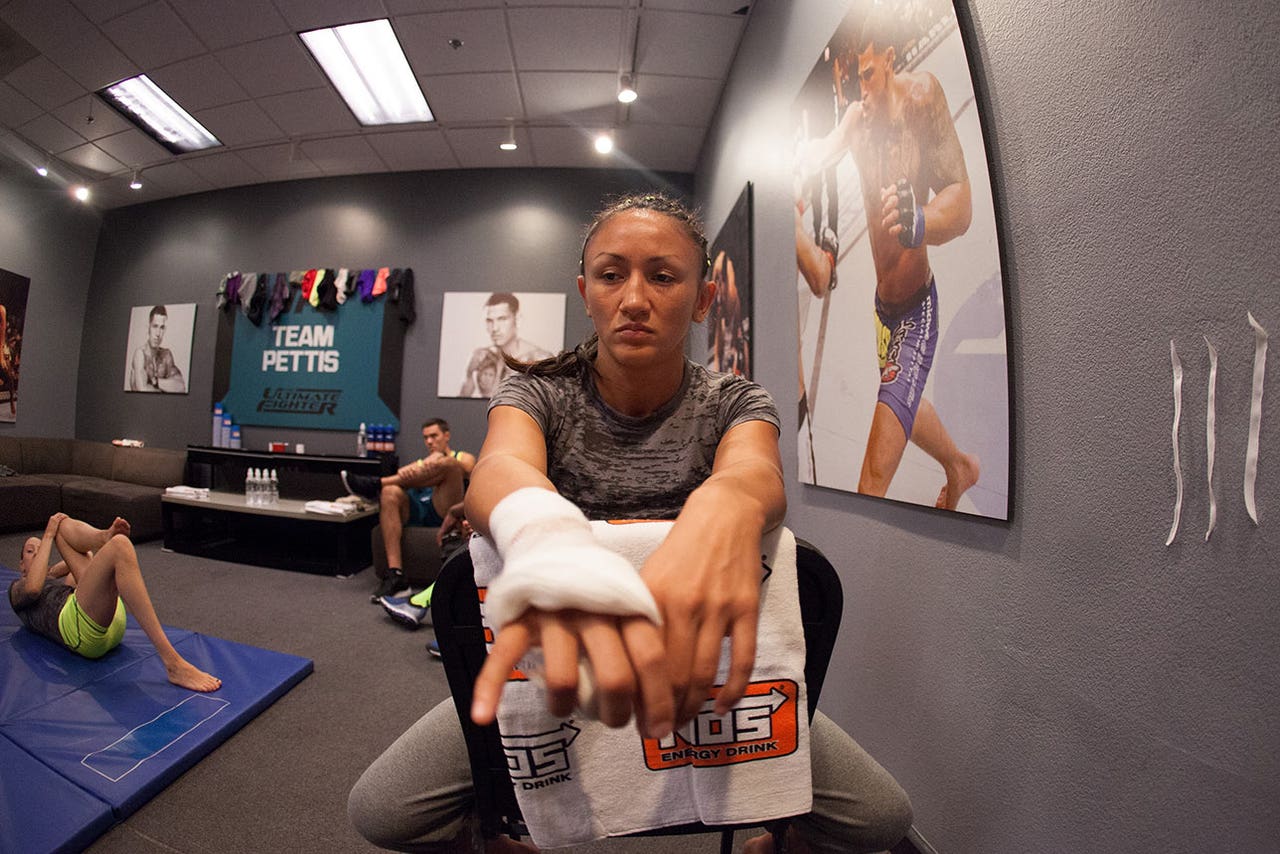 Following 12 weeks and 11 episodes so far, The Ultimate Fighter will finally come to an end this Wednesday night with two semifinal matchups with the winners moving on to fight in the live finale on Friday from the Palms in Las Vegas, Nevada.
Carla Esparza -- the No. 1 overall seed and former Invicta FC strawweight champion -- is one fight away from holding onto her top spot as the best 115-pound fighter in the world as she takes on close friend Jessica Penne. Meanwhile, Rose Namajunas, the last remaining member of Gilbert Melendez's team takes on upstart Randa Markos, who looks to finish her improbable run in the tournament after beginning as the No. 14 seed.
The biggest story of the semifinals might come down to the relationship shared between Esparza and Penne going into their bout.  While Penne has made no secret all season long that she's a bit of a loner and shuts herself off to most people, Esparza happens to be one of the friends she's opened up to and remained close with throughout this entire process.
The two fighters also represent championship level talent considering Esparza was the first ever Invicta FC strawweight champion while Penne was the former atomweight (105-pounds) champion.  Esparza and Penne became good friends while serving as ambassadors for women's MMA and Invicta FC, probably thinking at the time that they'd never end up fighting each other considering they were in different weight categories.
Fast forward a year and now they are both in the semifinals of The Ultimate Fighter tournament, but only one of them can move onto the finale while one friend is going to have to crush the other's dream.  Much has been made this season about fierce rivalries -- Esparza and Markos, Felice Herrig and Markos, seemingly everybody on Team Melendez against Heather Jo Clark -- but it's an entirely different animal when it's friend versus friend especially with the stakes this high.
There's a reason why even top level UFC competitors try to avoid fighting friends inside the Octagon because despite claims that it's just business and never personal, this isn't basketball where the worst thing that happens is one player slam dunks over another and makes them look bad.  This isn't baseball where a pitcher tosses a ball down the pipe and his friend cranks out a 400-foot homerun. This is fighting.  This is where punching each other in the face is mandatory. There's just some people no matter how much it's supposed to just be about business still can't separate it enough to pull the trigger and finish a friend inside the Octagon.
Will Esparza or Penne fall into this category?  Only one way to find out.
Carla Esparza vs. Jessica Penne
In terms of the matchup while putting aside all other potential factors, this is a great matchup for the semifinals. Esparza has shown through two fights thus far in the tournament that she's by far the best wrestler in the competition, but also a tenacious fighter with a serious 'never say die' attitude. 
In her quarterfinal bout with Tecia Torres, Esparza struggled for most of the fight dragging her opponent to the mat, but never stopped trying for the takedown and eventually secured a few of them, which played the biggest part in her victory.  Until someone can stuff Esparza's takedowns or make her pay by working from guard on the bottom, she will continue to out wrestle and out work opponents for an entire fight.  There's definitely no quit in Esparza, not to mention she has an incredible gas tank that seems to just go on forever.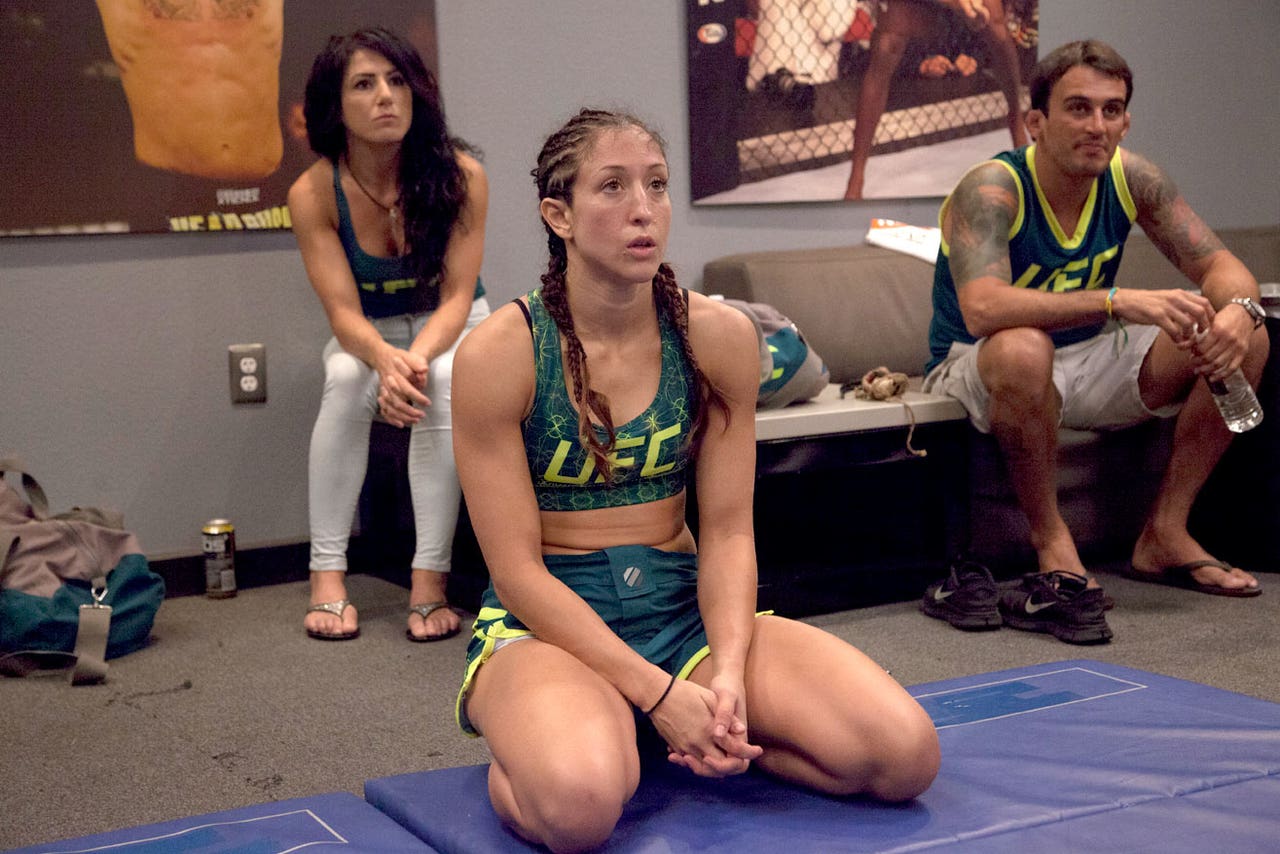 Will Jessica Penne pull off the upset? 
Penne is works primiarly as a kickboxer with solid standup, but despite her striking pedigree she's a much better fighter on the ground.  Penne possesses great fundamental Brazilian Jiu-Jitsu skills and with her long frame, she's got the arms and the legs to give any opponent problems if they give her just a little bit of space to work with on the mat.  The issue Penne might have in this fight is the fact that she tends to dominate from the top, working for ground and pound and using slick transitions to catch her opponents in fight ending submissions.
She's not a stranger to working from the bottom and does possess a dangerous triangle choke, which works well with her long torso and legs. Penne may not have the chance to use that particular submission, however, considering Esparza's ability to put the fight on the mat and stay heavy on top, never allowing her opponent any kind of breathing room.
If Penne can't stop the takedown or figure out a way to put Esparza in trouble from the bottom during the early part of the first round, she might be in for a long fight full of fighting off her back.  If this fight goes deep into the second round, it's Esparza's match to lose.
Rose Namajunas vs. Randa Markos
This semifinal bout between Rose Namajunas and Randa Markos might be the most highly anticipated fight of the entire season.  Namajunas has been a wrecking machine through her first two fights making short work of Alex Chambers and then beating the No. 2 seed in the tournament, Joanne Calderwood, with a submission in last week's episode.
Namajunas came into the competition as a dark horse to potentially win the entire tournament with a flashy style complete with flying submissions and a crafty striking game honed under former UFC heavyweight Pat Barry.  Namajunas has been nothing short of spectacular through two fights, but if there's a person remaining in the competition that may top her it's her opponent this week, Randa Markos.
Markos was a relative unknown out of Canada when the show started.  She was ranked No. 14 overall and not looked at as a serious threat to the No. 3 seed Tecia Torres when they fought in the opening round matchup.  Torres was a heavy favorite to go all the way to the finals, but instead Markos out worked her for three rounds en route to a unanimous decision victory.  She then dispatched Felice Herrig in relatively easy fashion with a first round armbar that would make even UFC bantamweight champion Ronda Rousey proud.
Markos is a strong wrestler with legitimate submission skills.  Her biggest attribute might be the poise she's shown under pressure thus far in the competition. Markos hasn't backed down from a challenge yet and it's doubtful she'll do any different against Namajunas in this fight. 
Namajunas vs. Markos will be nothing short of a crowd pleaser and there's no telling how this fight might end.  Chances are it will end up on the ground at some point, but both ladies have shown great finishing instincts so it could just be a matter of who gets caught first.
When it's all said and done on Wednesday night, only two women will be left standing and they will meet in the live finale on FOX Sports 1 Friday night at 9pm ET.  Do not miss it. 
---
---