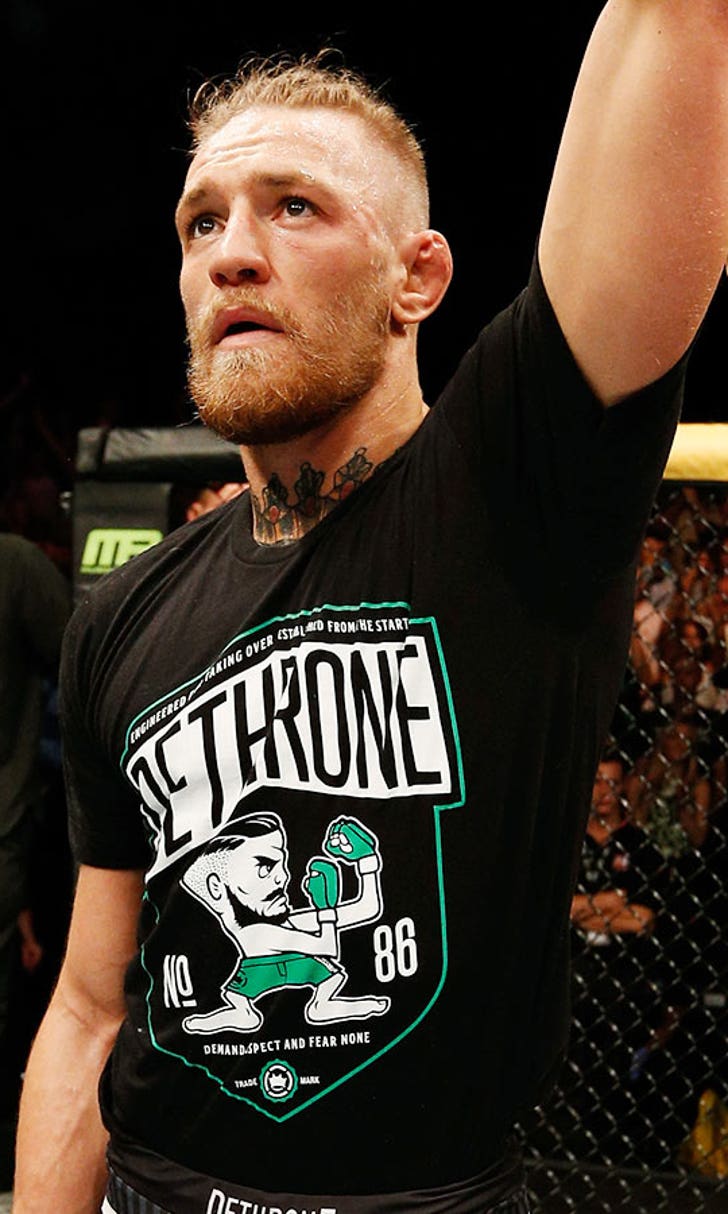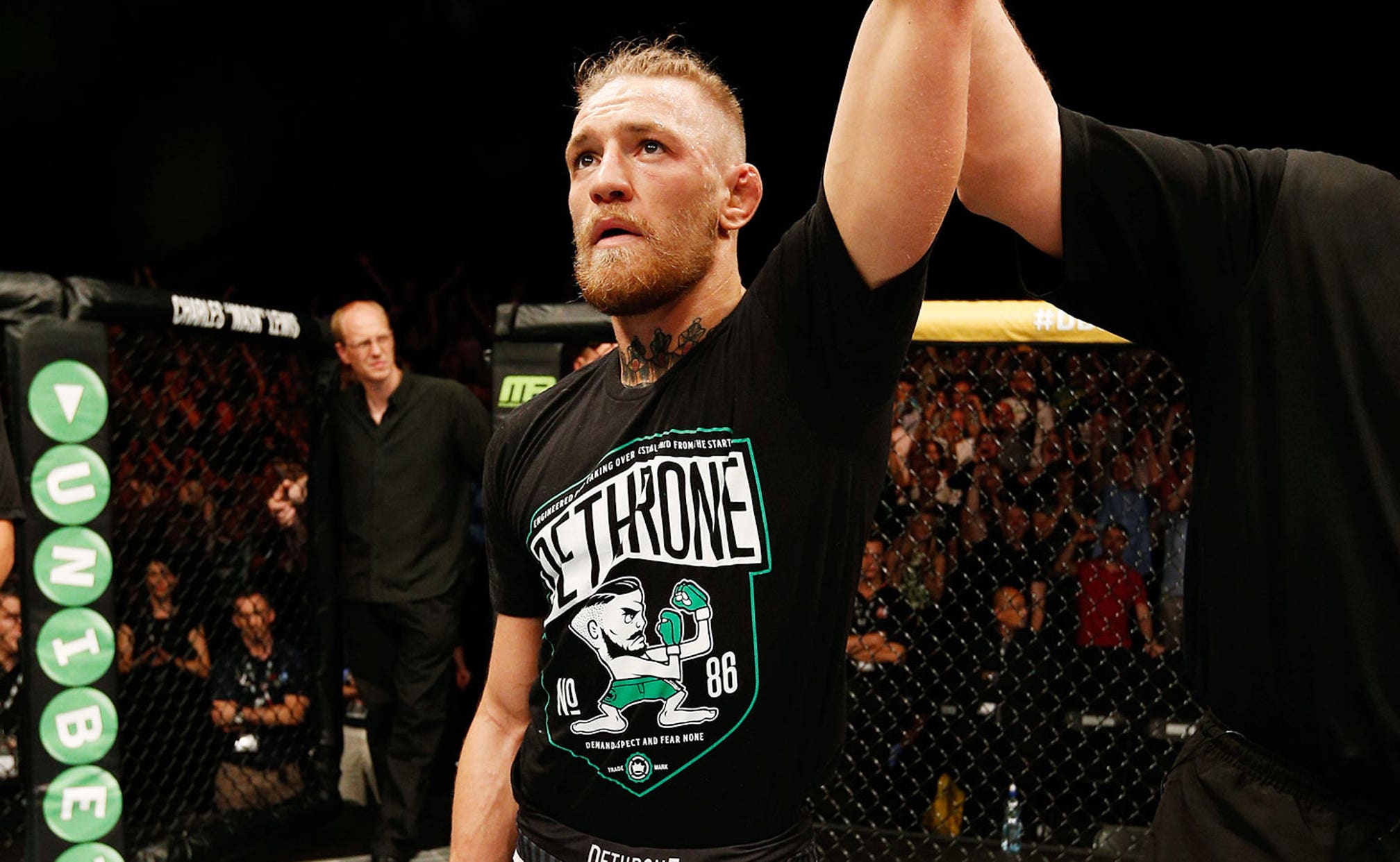 The Soundtrack to UFC 178: Johnson vs. Cariaso - the walkout songs
BY Damon Martin • September 28, 2014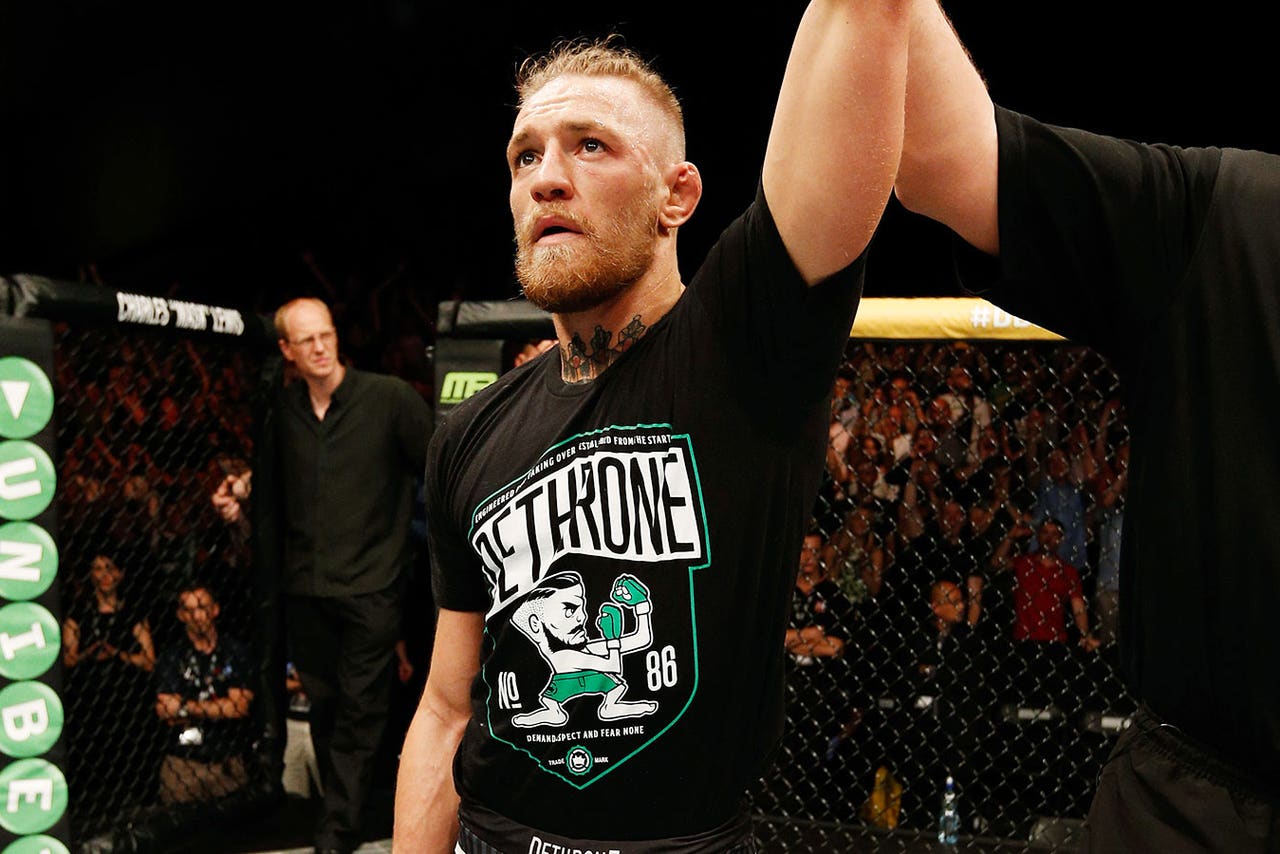 UFC 178 will go down as one of the most highly anticipated cards of the year and as it turns out almost every, single fight delivered.  From Conor McGregor calling his first round finish over No. 5 ranked Dustin Poirier to Dominick Cruz and Cat Zingano both making triumphant comebacks from injury, this was a show with storybook ending written all over it.
The fighters from UFC 178 also used some unique walkout songs while many others stuck with traditional favorites like a theme they hear when it's time to go perform.
It's hard to deny the biggest star of UFC 178 was Irish bad boy Conor McGregor, who beat Dustin Poirier, with a huge portion of the audience in Las Vegas coming all the way from his home country of Ireland to see him fight. 
McGregor likes to combine tracks for his walkout so for UFC 178 he used the same songs that he walked out to in Dublin in July.  The opening is the famous Irish ballad 'The Foggy Dew' as performed by Sinead O'Conner and The Chieftans
The second track that McGregor uses is the track 'Hypnotize' by The Notorious B.I.G.
While he came up short in his bid to take McGregor out on Saturday, Dustin Poirier also picked a track that matched his nickname 'The Diamond' going with the Kanye West song 'Diamonds from Sierra Leone"
Tim Kennedy got a bit of a raw deal in his fight with Yoel Romero but there's no denying he still has one of the best walkout tracks in all of the UFC. He always uses the same song but it never gets old when 'Rooster' from Alice in Chains hits the speakers as he walks to the Octagon.
Another nice combo track used on Saturday night was for the return of Dominick Cruz as he had his long awaited comeback fight against Takeya Mizugaki.  Cruz opened things up with 'Public Service Announcement' from Jay-Z just to get the line 'allow me to reintroduce myself' and then the song he actually walked out to kicks in as Cypress Hill's classic track 'How I Could Just Kill a Man' filled the MGM Grand Garden Arena.
If you missed any of the walkout songs, the full list is below for UFC 178: Johnson vs. Cariaso
Chris Cariaso out to "Lord Give Me a Sign" by DMX. Demetrious Johnson to "Go Get It" by TI
Eddie Alvarez out to "Eye of the Tiger" by Survivor. Donald Cerrone to "Cowboy' by Kid Rock
Conor McGregor out to "The Foggy Dew" into "Hypnotize" by Notorious BIG. Dustin Poirier to "Diamonds" by Kanye West
Yoel Romero out to "Soldado" by Juan Luis Guerra. Tim Kennedy to 'Rooster" by Alice in Chains
Amanda Nunes out to "Raiz De Todo Bem" by Saulo. Cat Zingano to "You're Going Down" by Sick Puppies
Takeya Mizugaki out to "Numb" by Linkin Park. Dominick Cruz to "How I Could Just Kill a Man" by Cypress Hill
James Krause out to "Got Ur Self" by Nas. Jorge Masvidal to "Hold On I'm Coming" by Sam & Dave
Stephen 'Wonderboy' Thompson out to "Wonderboy" by Tenacious D. Patrick Cote to "300 Violin Orchestra" by Jorge Quintero
Brian Ebersole out to "Reflections" by Bliss N Eso. John Howard to "Tetris" by Doctor P
Kevin Lee out to "Lifestyle" by Rich Gang. Jon Tuck to "Crave You" by Giselle, Flight Facilities
Cody Gibson out to "Renegade" by The Charlie Daniels Band
---
---