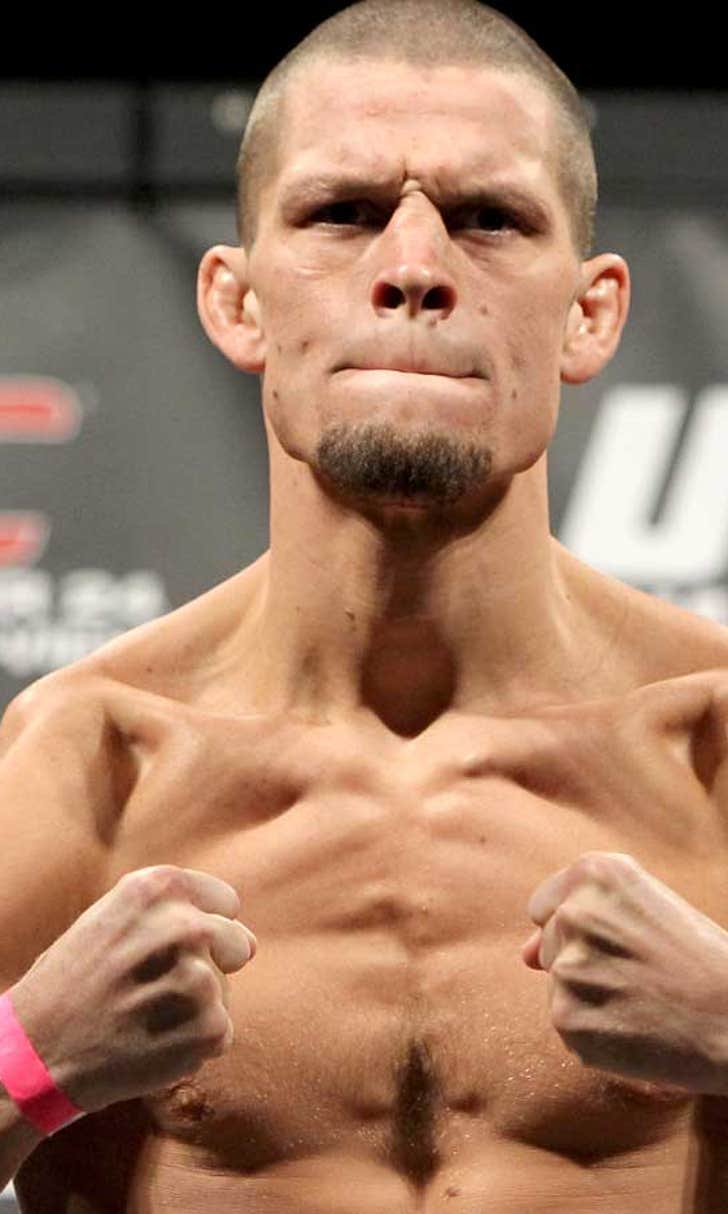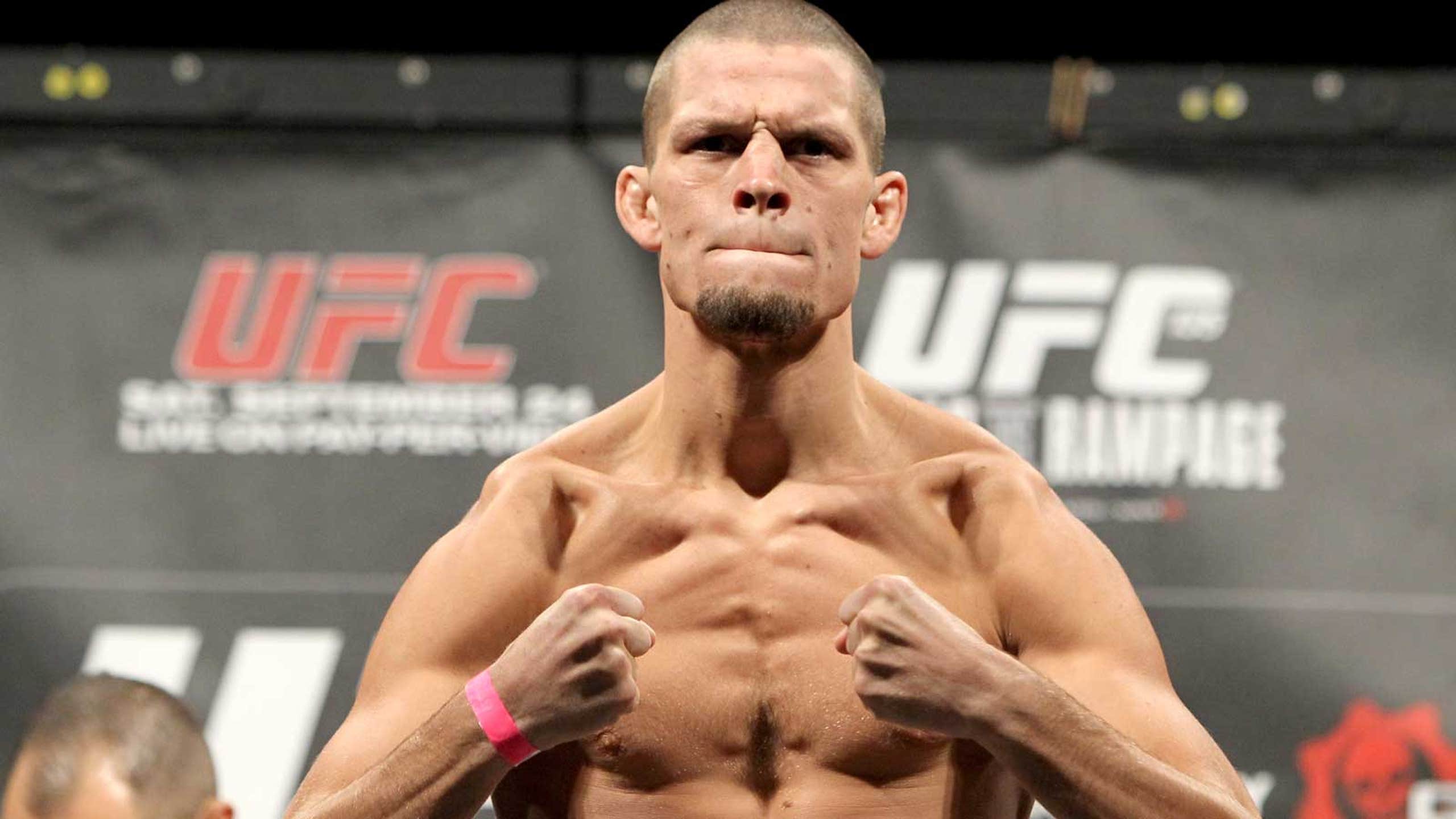 The Soundtrack to the UFC doubleheader weekend - the walkout songs
BY Damon Martin • December 15, 2014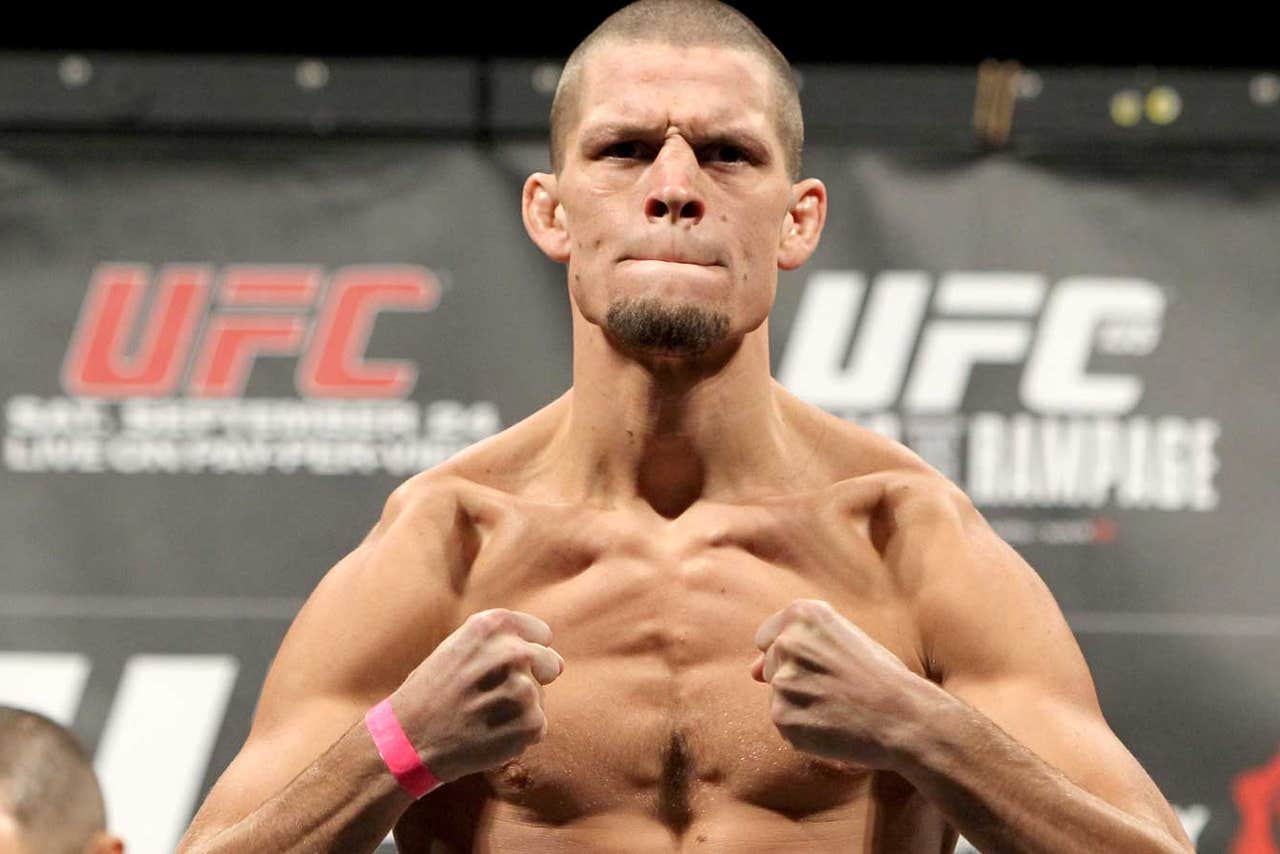 The UFC put on two shows over the weekend including the finale for the latest season of The Ultimate Fighter as well as UFC Fight Night on FOX where Junior dos Santos and Stipe Miocic beat the hell out of each other for five rounds.
The weekend also featured some of the best -- and worst -- walkout music the roster of UFC stars has ever selected.
The clear winner of the weekend was new UFC women's bantamweight champion Carla Esparza, who not only took home the first ever strawweight title the promotion has handed out but quietly proved she's also a bit of a metal head.
You may not know it to look at Esparza, but apparently she likes to head bang with the best of them.  The UFC's newest champion chose 'Harvester of Sorrow' by Metallica from the classic album 'And Justice for All' as her walkout track and it was awesome.
Metallica happens to be one of the greatest rock bands of the last century, but even better is the way their sound comes across on a loud system.  In other words, some of their best tracks were just meant to be used as walkout songs.  Esparza made a fantastic choice and there were surely more than a few old school metalheads head banging when this track blared through the Pearl at the Palms on Friday night.
Jeremy Stephens wasn't able to get the job done in his co-main event fight against Charles Oliveira, but he did manage to play to the fact that his fight was taking place on a rare Friday evening card.
Stephens chose the track "Keep Their Heads Ringin" by Dr. Dre, which happens to be from the original soundtrack to the film 'Friday'.  As a matter of fact the song opens with Dr. Dre uttering the words 'the party's going on -- thank God it's Friday'. 
Seemed like a fitting track for the night of the fight.
Daron Cruickshank's evening also ended in disappointment due to an eye poke that stopped his fight with KJ Noons before the second round could be completed so the fight was declared a no contest.
Before he got into the Octagon, Cruickshank walked to the cage with a classic Bon Jovi track -- 'Wanted Dead or Alive'.  Who couldn't enjoy a song that features lyrics like 'I've seen a million faces and I've rocked them all'.
You win Jon Bon Jovi, you win.
Friday night's card in Las Vegas was also notable for the amount of tracks 'borrowed' by some of the ladies from The Ultimate Fighter.  It's not to say anyone's walkout song is owned by any single fighter, but there were a few choices that are definitely attached to current competitors on the roster.
Going down the list -- Joanne Calderwood used 'Amazing' by Kanye West, which is a monumental walkout song, but the track is usually reserved for former heavyweight champion Frank Mir.
Tecia Torres used the track 'Awesome God' by R-Swift, which is the signature track used by former lightweight champion Benson Henderson.
Aisling Daly gets a pass for using 'Zombie' by The Cranberries because the song is usually reserved for 'The Korean Zombie' Chan Sung Jung, but she might have more of a right to the track that he does.  The Cranberries hail from Ireland, which is Daly's home country so she gets first dibs.
Finally, Emily Kagan opted to go with 'Stranglehold' by Ted Nugent, which is an epic track to use for a walkout.  Too bad it belongs to Joseph Benavidez. The Nuge should stay with Joe-B-One-Kenobi from now until forever.
On Saturday night, the fighters in Phoenix also chose a wide variety of tracks including main event fighter Stipe Miocic, who showed his hometown pride by repping Machine Gun Kelly, who hails from Cleveland.
As great as Machine Gun Kelly might be in a modern age, it was prelim fighter John Moraga who used an even more iconic Cleveland group for his walkout when he trotted to the cage to the classic song 'Thuggish Ruggish Bone' by Bone Thugs-N-Harmony.
Who could forget Layzie, Krayzie, Bizzy, Wish and Flesh or even Tasha, who shouts herself out in the track because she's the one who's singing.  It even closes with 'Cleveland's definitely in the house'.  Perfect.
Gabriel Gonzaga and Matt Mitrione battled it out in the Octagon and they also fought for possibly the best walkout music all night between two great rock tracks, which are signature tunes for both fighters.
Gonzaga made his way to the cage to 'Mother' by Danzig, which is a head banging classic while Mitrione chose 'Simple Man' by Lynyrd Skynyrd.  Mitrione gets a slight edge only because if you watched him walk to the cage he was singing along with the track.  That's dedication right there.
Finally, Nate Diaz didn't get much done in his fight against Rafael dos Anjos, but he did manage to select a walkout track that defines him to the fullest.  Diaz used the Tupac song 'Hellrazor' and that's one trait he definitely shares with a man regarded as possibly the greatest rapper of all time.
Here's a full list of the walkout songs available from The Ultimate Fighter Finale and UFC Fight Night on FOX: dos Santos vs. Miocic:
Angela Hill out to "Go into the Water" by Dethlok. 
Emily Kagan to "Stranglehold" by Ted Nugent
Alex Chambers out to "A Sky Full of Stars" by Coldplay.
Aisling Daly to "Zombie" by The Cranberries
Angela Magana out to "I" by Kendrick Lamar. 
Tecia Torres to "Awesome God" by R-Swift
Seo Hee Ham out to "Ring the Alarm" by Beyonce.
Joanne Calderwood to "Amazing" by Kanye West
Heather Jo Clark out to "Eye of the Tiger" by Survivor.
Bec Rawlings to "Blue Suede Shoes" by Elvis Presley
Lisa Ellis out to "Fancy" by Iggy Azalea.
Felice Herrig to "Hit Me with Your Best Shot" by Pat Benatar
Randa Markos out to "Chandelier" by Sia.
Jessica Penne to "Yellow Flicker Beat" by Lorde
Yancy Medeiros out to "Check Yo Self" by Ice Cube.
Joe Proctor to "Bleed It Out" by Linkin Park
Daron Cruickshank out to "Wanted Dead or Alive" by Bon Jovi.
KJ Noons to "All Eyez On Me" by Tupac
Charles Oliveira out to "O Hino" by Fernandinho.
Jeremy Stephens to "Keep Their Heads Ringin" by Dr. Dre
Rose Namajunas out to "Know How" by Young MC.
Carla Esparza to "Harvester of Sorrow" by Metallica
Dustin Kimura out to "Hot N****a" by Bobby Shmurda.
Henry Cejudo to "Vivir Mi Vida" by Marc Anthony
Garett Whiteley out to "Bad Meets Evil" by Eminem and Royce Da 5'9".
David Michaud to "Shake It Off" by Taylor Swift
Bryan Barberena out to "Jump Around" by House of Pain. 
Joe Ellenberger to "Beautiful Day" by U2
Drew Dober out to "Play that Funky Music" by Wild Cherry.
Jamie Varner to "Remember the Name" by Fort Minor
Ben Saunders out to "Grew Up a Screw Up" by Ludacris.
Joe Riggs to "Cinderella Man" by Eminem
Willie Gates out to "Who Gon Stop Me" by Jay-Z/Kanye West.
John Moraga to "Thuggish Ruggish Bone" by Bone Thugs-N-Harmony
Joanna Jedrzejczyk out to "Przejmij Ster W Swoje Dlonie" by Rena.
Claudia Gadelha to "Girl on Fire" by Alicia Keys
Matt Mitrione out to "Simple Man" by Lynyrd Skynyrd.
Gabriel Gonzaga to "Mother" by Danzig.
Stefan Struve out to "Cryin Like a B--ch" by Godsmack.
Nate Diaz out to "Hellrazor" by Tupac.
Stipe Miocic out to "D3mons" by Machine Gun Kelly.
Junior dos Santos to "Gonna Fly Now" from the Rocky soundtrack.
---
---