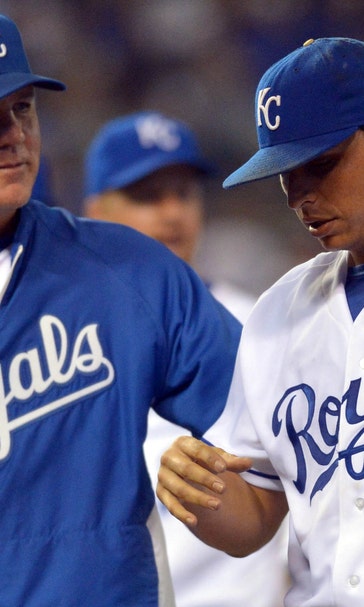 The Royal Mets: More than 100 guys played with KC and NY
October 31, 2015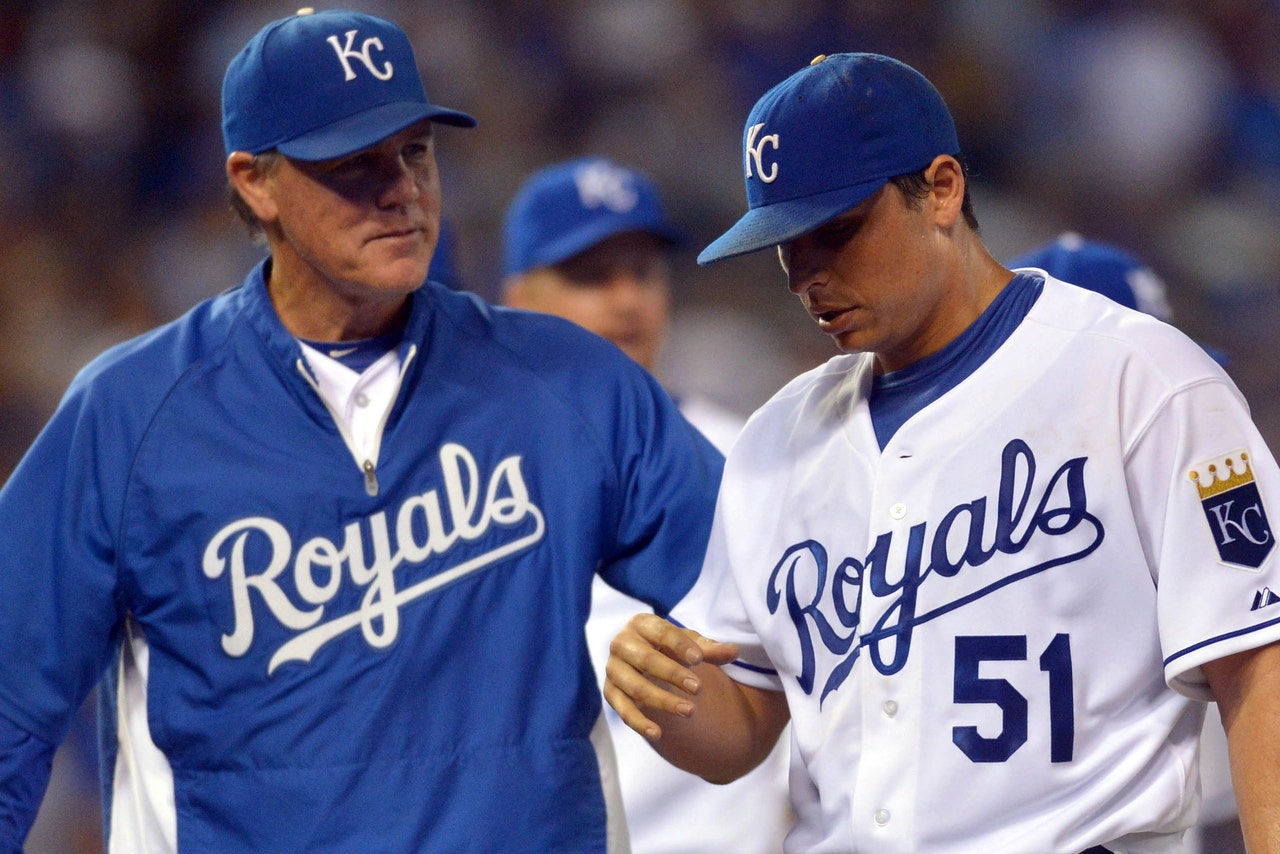 NEW YORK -- They share the exact shade of blue, expansion-era roots and excellent runs to this World Series.
For teams that had rarely met until this week, the Kansas City Royals and New York Mets overlap more than some might imagine. Consider this: More than 100 guys have played for both teams, including the likes of stars David Cone, Bret Saberhagen and Carlos Beltran.
They're the Royal Mets.
Clint Hurdle was among them, long before he became the popular and successful manager of the Pittsburgh Pirates. A month beyond his teenage years, he made his big-league debut with the Royals.
Just a few seasons later, he got key hits for them during their first World Series appearance in 1980. Then in 1983, he wound up with a less-than-stellar Mets club.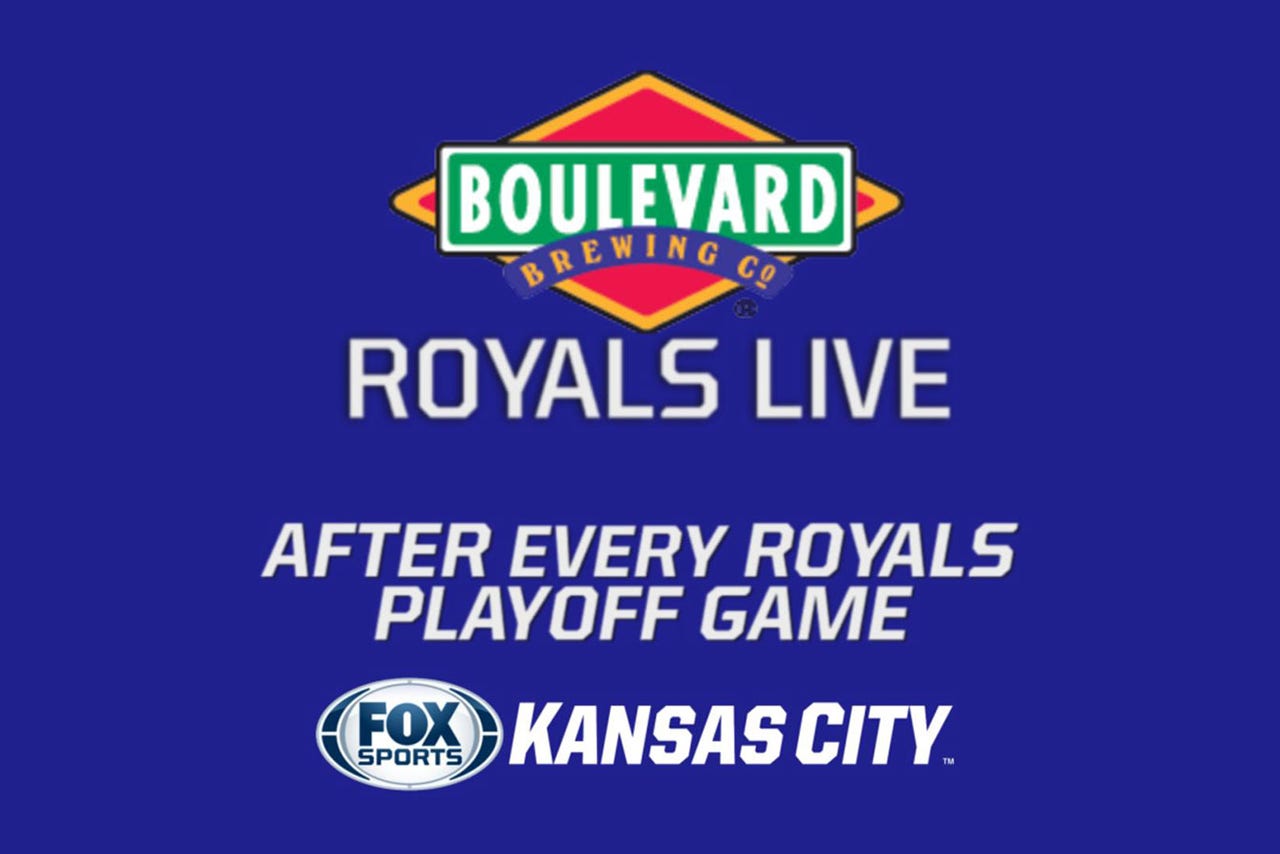 "A lot more than geographical differences and distances," he recalled.
In Kansas City, the crowds were patient. Their team was on the brink of something big and being able "to bring that initial jubilation and joy to the heartland, it's a precious memory," Hurdle said.
In New York, the fans were eager to see improvement. In a hurry.
"Kind of the way the city is run," he said, laughing.
There's plenty of crossover right now.
Chris Young won the opener in relief and will start Game 4 Saturday night for the Royals against David Wright, Daniel Murphy and others who were his Mets teammates in 2011-12.
"I have a lot of friends over there," Young said Friday at Citi Field. "And certainly to see them and their success over the last few years, since I last played here, it's great."
Mets first-base coach Tom Goodwin once stole 66 bases for Kansas City. Royals bullpen coach Doug Henry pitched for both sides. Jason Vargas made two starts for the Mets in 2007 and began this year in KC's rotation before getting injured.
Royals manager Ned Yost started his pro career as a Mets minor league catcher for four years.
"Really enjoyed my experience," he said. "Got to play in Jackson, Mississippi, in Double A, met my wife there and we started a family."
Yost is now getting a good look at the Mets. In 19 years of interleague play, the Royals were only 5-4 against them. The Mets open next season at Kansas City.
Some players had long stints in one city and short stays in the other.
Jerry Grote helped the Miracle Mets win the 1969 World Series during his dozen years as a catcher in New York and played part of his last season in Kansas City. The Mets traded young outfielder Amos Otis to the Royals and he blossomed into a five-time All-Star.
Kevin Appier, Jeff Francoeur, Brian McRae and Hideo Nomo are among those who also wore the Pantone 288 shade of blue on both teams, at least for a bit.
Keith Miller spent nine years in the majors -- five with the Mets, followed by four in Kansas City.
Miller made his debut in 1987, the year after New York won its last championship, on a rollicking Mets roster with Darryl Strawberry, Dwight Gooden and more.
"It was crazy," Miller said. "You felt the electricity every night at Shea Stadium. The media, the fans, the city. It was 24 hours."
"In New York, everything was heightened," he said. "You did something good and you were the best player in the world. You messed up and you were the worst."
After the 1991 season, the infielder-outfielder was traded with Kevin McReynolds and Gregg Jefferies to the Royals for Saberhagen and Bill Pecota.
In Kansas City, "the fans were a little more forgiving," Miller said.
"We were not that good the first year, but we loved the city, we bought a house there," he said. "I was from Michigan, we loved being in the Midwest. But I could see how someone who started in KC and went to New York might be a little shell-shocked."
A member of the Royals Hall of Fame, Appier spent 11 seasons there before signing a four-year, free-agent contract with the Mets. He went 11-10 for New York in 2001, then got traded to the Angels for Mo Vaughn.
"I will always be grateful to the Royals," Appier wrote in an email. "Kansas City's been our home now for 25 years, and it's cool the fans have had something to go crazy about the last couple of years."
Coming to the Mets, he "hoped for the best but didn't know what to expect with a much bigger media and fan base." Appier quickly embraced the city.
"New York is an Amazin' place!" he wrote.
Appier's main memory involved the aftermath of the Sept. 11 terrorist attacks.
"Being in New York around that time allowed us to be able to help out as much as we could, and the way everyone pulled together to deal with the tragedy was something I'll never forget," he wrote.
---
---