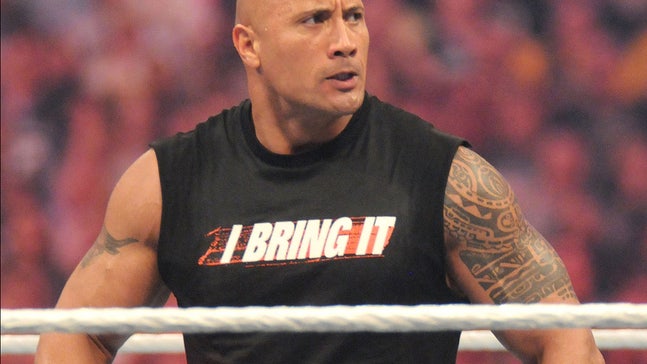 The Rock's 15 funniest WWE moments
Published
May. 28, 2015 2:13 p.m. EDT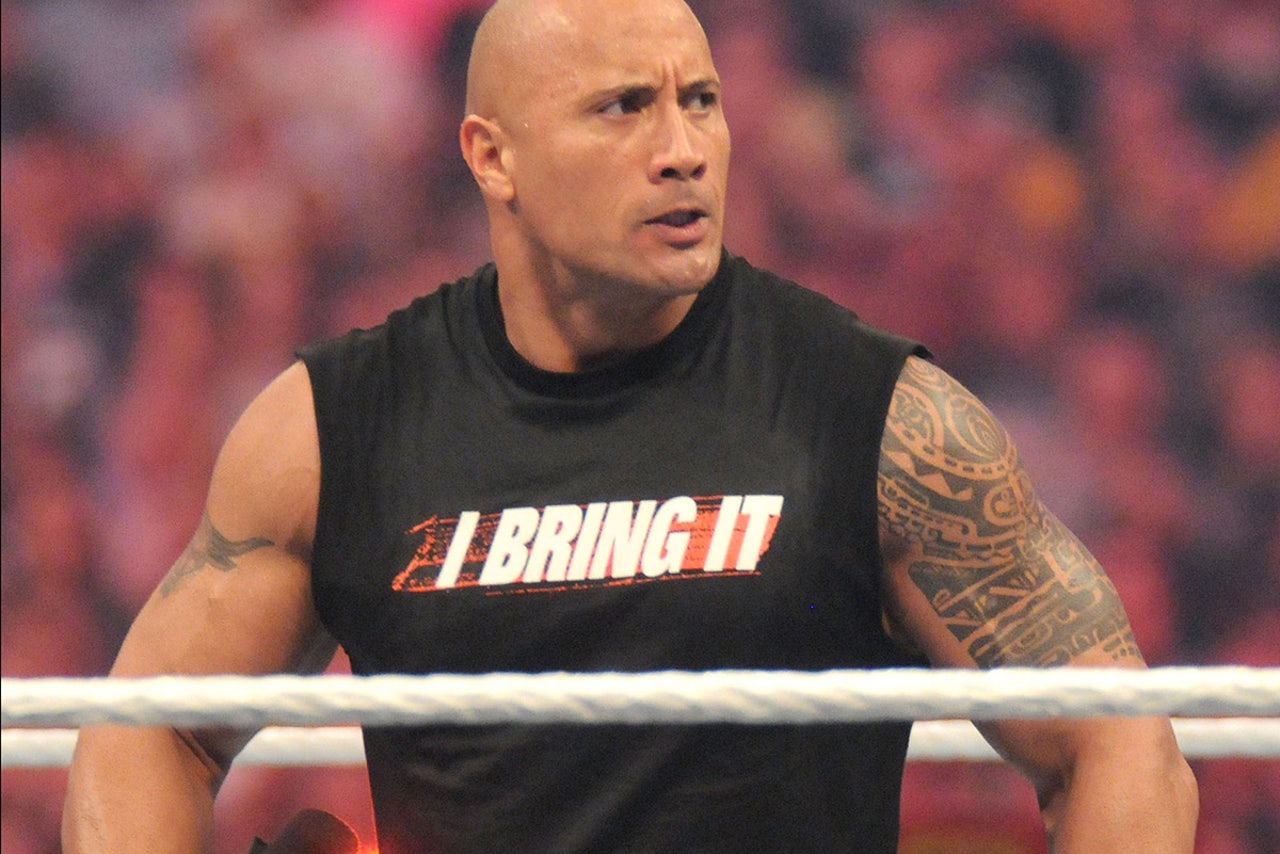 How do you even begin to sum up the People's Champion?
The multi-talented Dwayne "The Rock" Johnson, who turned 43 years old on May 2, has been electrifying people since his WWE debut in 1996.
While he's branched out to star in high-budget movies -- such as "San Andreas," which opens this weekend -- he will forever be known for entertaining millions and millions of his fans in the wrestling ring with a microphone.
Here are 15 times The Rock dominated on the mic.
(Warning: Many videos contain explicit language.)
1. The Rock wishes a female security guard a happy birthday, complete with singing and innuendo.
2. The Rock gets frisky during an interview with ring announcer Lilian Garcia.
3. The Rock sings about John Cena during their feud while managing to insult Cleveland.
4. The Rock takes on Eric Clapton when he sings a harsh song about Vickie Guerrero.
5. The Rock sings about Stone Cold Steve Austin and Sacramento and disses the Kings.
6. The Rock talks about having something large while putting The Coach in his place.
8. The Rock imitates Kurt Angle, Rikishi, The Undertaker, Triple H and Stone Cold during one interview.
9. The Rock and Stone Cold channel their inner Kenny Rogers and Jimmy Buffett and have a sing-a-long.
10. The Rock gets the "This Is Your Life" treatment from Mick Foley.
11. The Rock puts an end to the Vince McMahon Kiss My Ass Club.
12. The Rock shares stories about Stone Cold and mocks Chris Jericho, John Cena, Santino and others while inducting dad Rocky Johnson into the WWE Hall of Fame.
13. The Rock and Kurt Angle talk pie.
14. The Rock verbally embarrasses Michael Cole and disses Stephanie McMahon.
15. The Rock makes fun of the Big Show.
---