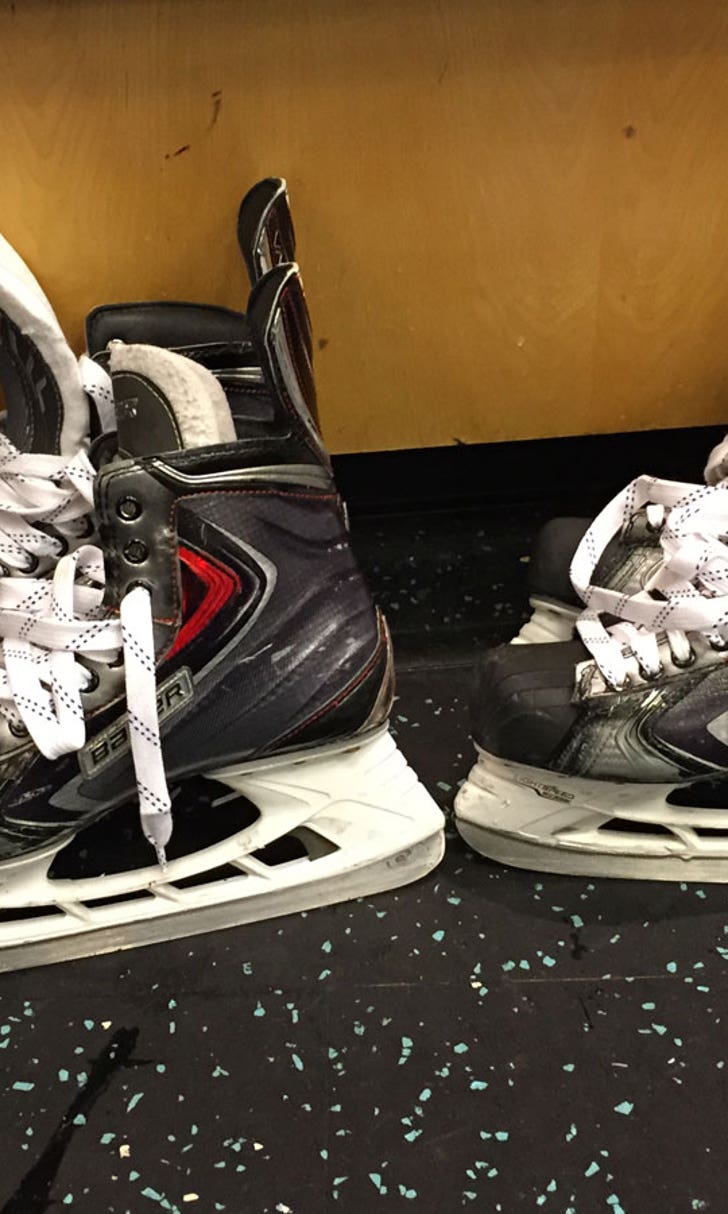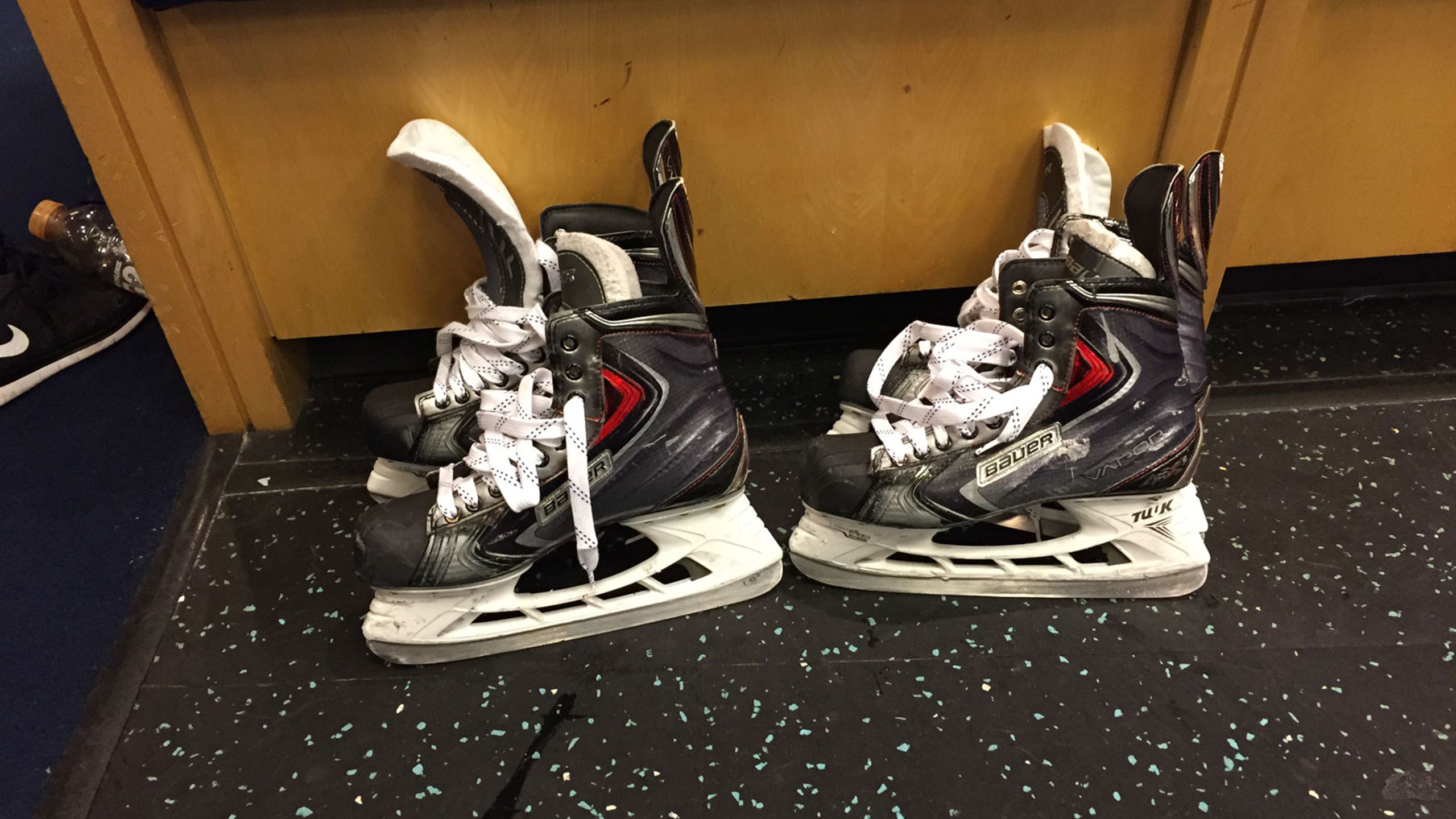 The right piece of gear helps Tropp ease painful condition
BY foxsports • January 6, 2015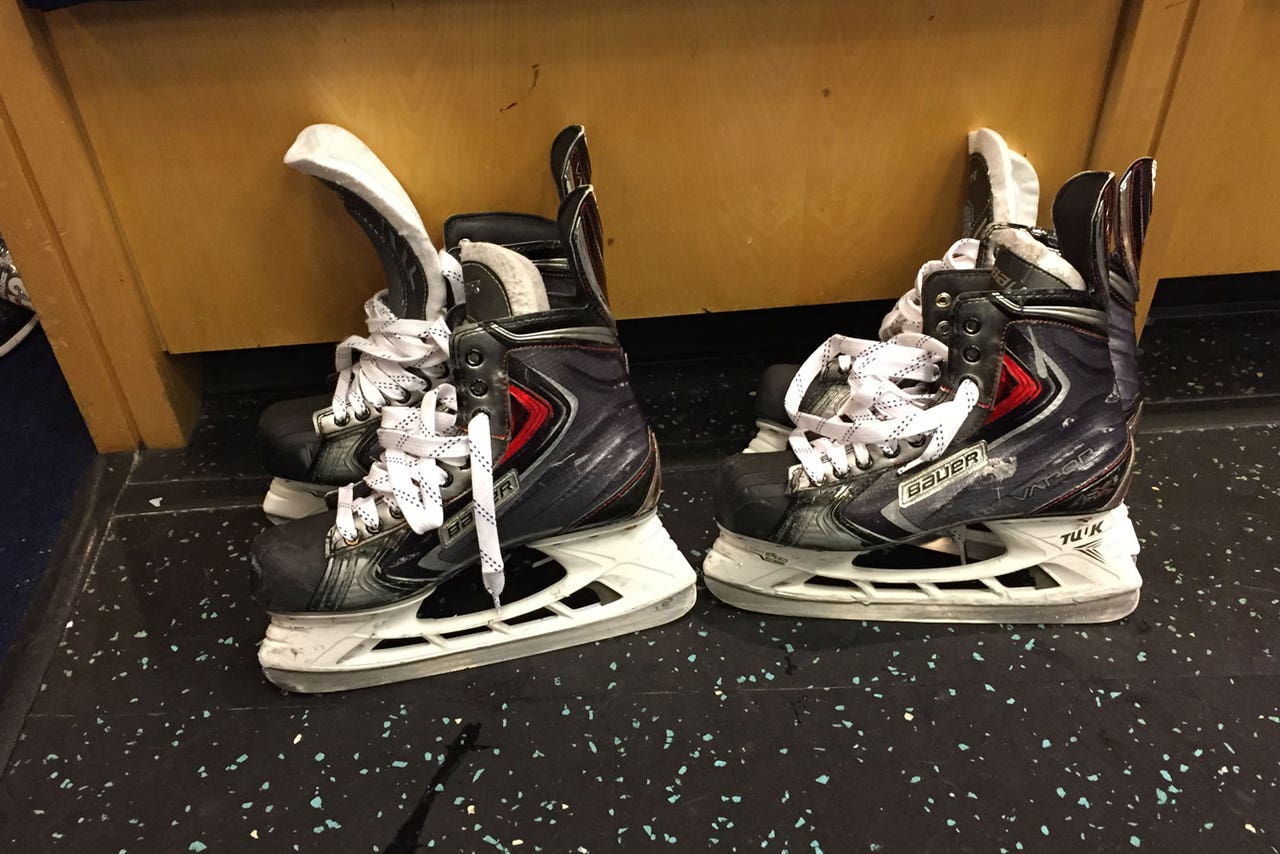 On most game days, after morning skate, you will see Blue Jackets forward Corey Tropp at his locker lacing up his skates with brand new laces. But it's not because of any superstition. For the 25-year-old from Michigan, it's one more part of the process of staying healthy through an 82-game season in the National Hockey League.
Tropp is one of many skaters throughout the NHL who have battled "lace bite" -- a painful condition caused by the continued tension of skate laces inflaming the tendons in your foot.
"It happens where the laces tie over, where you bend your foot," Tropp said. "The pressure is very painful -- it got to a point for me where it was so bad I couldn't even put my bed sheets over my ankle without it starting to hurt, but it's better now."
To find a solution, in addition to the new laces, Tropp experimented during the summer with both skates and other pieces of gear. Tropp talked to other players, and worked with Jackets' equipment manager Tim LeRoy to find the right solution to ease his pain.
For additional cushion between the laces and his foot, Tropp now wears a quarter-inch jelly pad, shot blockers, and "Bunga Pads" -- an additional gel pad in a thin elastic sleeve.
"(Lace bite) is really painful," LeRoy said. "We try to find things that work and he tries to find things to take off the pressure. Some guys wear the pads but not as much as he does -- it all depends on each player's specific foot."
The search for a solution included seeking out just the right skate, which earned Tropp the distinction of being the Blue Jacket with the most pairs of skates, according to LeRoy.
"Over the summer we experimented with multiple pairs of skates from every single company," Tropp said. "I think at one point this summer I had at least nine pairs. We lost track, we just quit counting."
LeRoy said Tropp ultimately settled on the Bauer Vapor APX skate. Decision made, Tropp has reduced the pairs of skates he's currently breaking in to just one.
"Everyone is different," Tropp said. "Some guys heat (their skates) up and wear them that night in a game. I like to take three to four skates on them first. I don't know so much that it's the skate being broken in, it's more getting used to the new steel on the skates."
And about that steel. One perk of the skates Tropp settled on is that they have easily removable blades. If a player blows out an edge on a skate blade mid-game, rather than having to leave the game to remove bolts or screws that hold a blade in place, a player can have a blade replaced on the bench in seconds.
"We can just pop a blade out and put a new one in without guys losing a shift," LeRoy said. "A lot of guys have switched to these skates. It makes their job easier, it makes our job easier, makes the coaches happier -- there's no lost time in a game -- it's worked out really well."
LeRoy said he started seeing the removable blades last year and now 14 active Jackets players are using them. LeRoy carries a roll of replacement steel with him behind the bench for games.
Between the new skates and the other padding, Tropp has found a system that works. And that includes those new laces he puts in his skates before a game, though part of that process might be for more than just comfort.
"I think new laces are tighter, stiffer and not as stretched," Tropp said. He then added with a laugh, "Plus, you want to look good on TV, the white laces show up nicely."
The Blue Jackets face the Dallas Stars Tuesday in Dallas. The puck drops at 8:30 p.m. ET. Full game coverage will begin with the pregame show "Blue Jackets LIVE" at 8:00 p.m. on FOX Sports Ohio.
---